Two journalists responsible for breaking the story of Mahsa Amini, the Kurdish-Iranian woman killed after being held in custody by Iran's morality police last year, stood trial in an Iranian court this week.   
Niloufar Hamedi and Elaheh Mohammadi have been imprisoned in Iran for the past eight months and face charges of "conspiracy and rebellion against national security" and "anti-state propaganda" – charges carrying a possible death penalty, according to Reporters Without Borders (RSF).
The two women separately stood trial on Monday and Tuesday in a revolutionary court presided over by notorious judge Abolghasem Salavati, according to Iranian pro-reform outlet SharghDaily.
The trial comes after nationwide protests rocked Iran last fall, as anger over the regime's treatment of women and other issues flared up after the death of 22-year-old Amini.
Authorities violently suppressed the months-long movement, which had posed one of the biggest domestic threats to Iran's ruling clerical regime in more than a decade.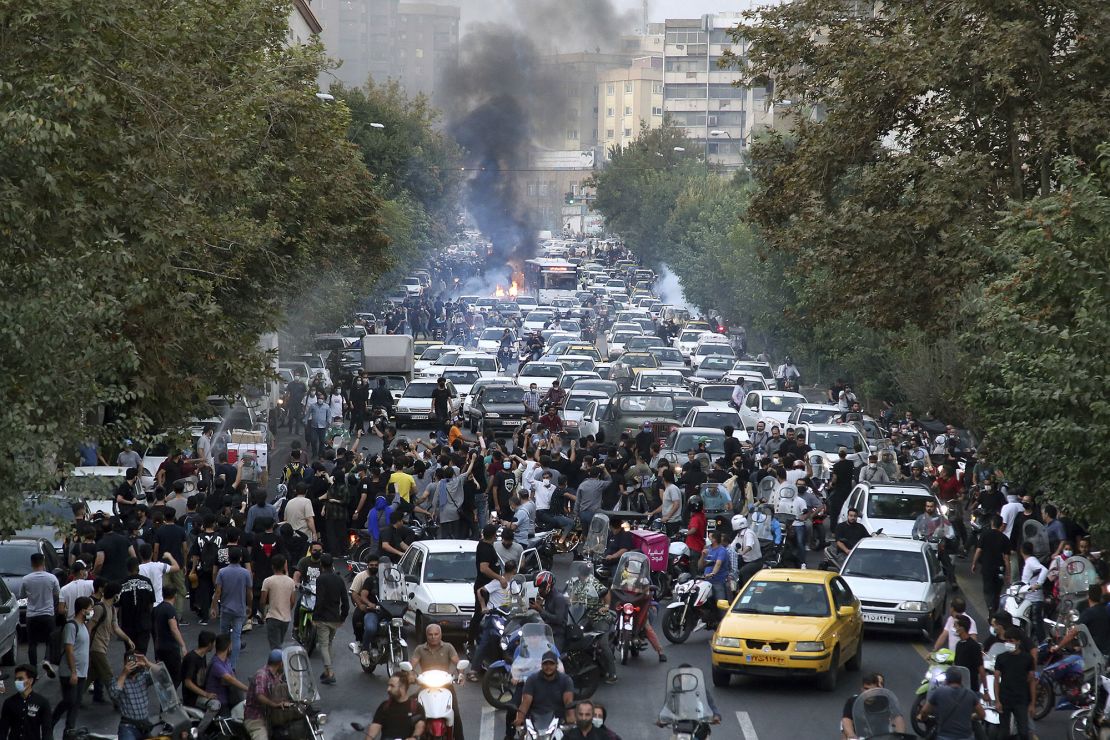 Hamedi was arrested after visiting Amini in hospital and reporting on her serious medical condition and coma after she was in police custody, according to RSF.
SharghDaily said Hamedi was denied access to lawyers for most of her detention, while the UN said the journalist has been held in solitary confinement in the notorious Evin Prison since September.
In her trial on Tuesday, Hamedi denied all accusations and highlighted her journalistic duties within the law, her husband, Mohammad Hossein Ajorloo, wrote on Twitter.
Mohammadi, who also stood trial in a separate hearing, was arrested after reporting on Amini's funeral in September, according to RSF and the UN.
The families of the journalists were informed of the charges seven months after the arrests were made, RSF said.
Hamedi, Mohammadi and another detained journalist, Narges Mohammadi, were awarded the prestigious 2023 UNESCO/Guillermo Cano World Press Freedom Prize for outstanding contribution to press freedom.
"We are committed to honoring the brave work of Iranian female journalists," Zainab Salbi, the jury Chair, said according to a UN statement, adding "They paid a hefty price for their commitment to report on and convey the truth."
The Iranian government has continued to clamp down on dissent with several recent death sentences handed down to protesters. Critics say the regime has taken capital punishment to a new level.