After helping Paris Saint-Germain win its 11th Ligue 1 title at the weekend, Lionel Messi has some thinking to do.
With his contract at the Parisian club coming to an end in June and his relationship with the club seemingly at a breaking point, there is much speculation around where the Argentine will be playing his football next season.
In a recent interview with CNN Sport's Amanda Davies, Messi said he would continue playing while he's still enjoying it and, at 35, he certainly has a few more years to give.
Less than six months ago he was awarded the Golden Ball at the World Cup – the prize given to the best player in the tournament – and has scored 16 goals and provided 16 assists in this season's league campaign.
Amid rumors of a lucrative deal to the Middle East and reports linking him with a move back to his beloved Barcelona, CNN Sport explores the different directions he could turn to as he approaches the twilight of his career.
What went wrong at PSG?
Messi arrived in the French capital to much fanfare. He was to be the missing piece in the puzzle; the man to drive the team to its first ever Champions League trophy.
While Messi struggled with injury during his first season in Paris, he still managed to show flashes of his brilliance.
He helped the team win yet another Ligue 1 title, but PSG ultimately failed in the Champions League, being beaten by eventual champion Real Madrid in the round of 16.
His second season started much better and his link up play with the likes of Neymar Jr. and Kylian Mbappé was the envy of teams around the world.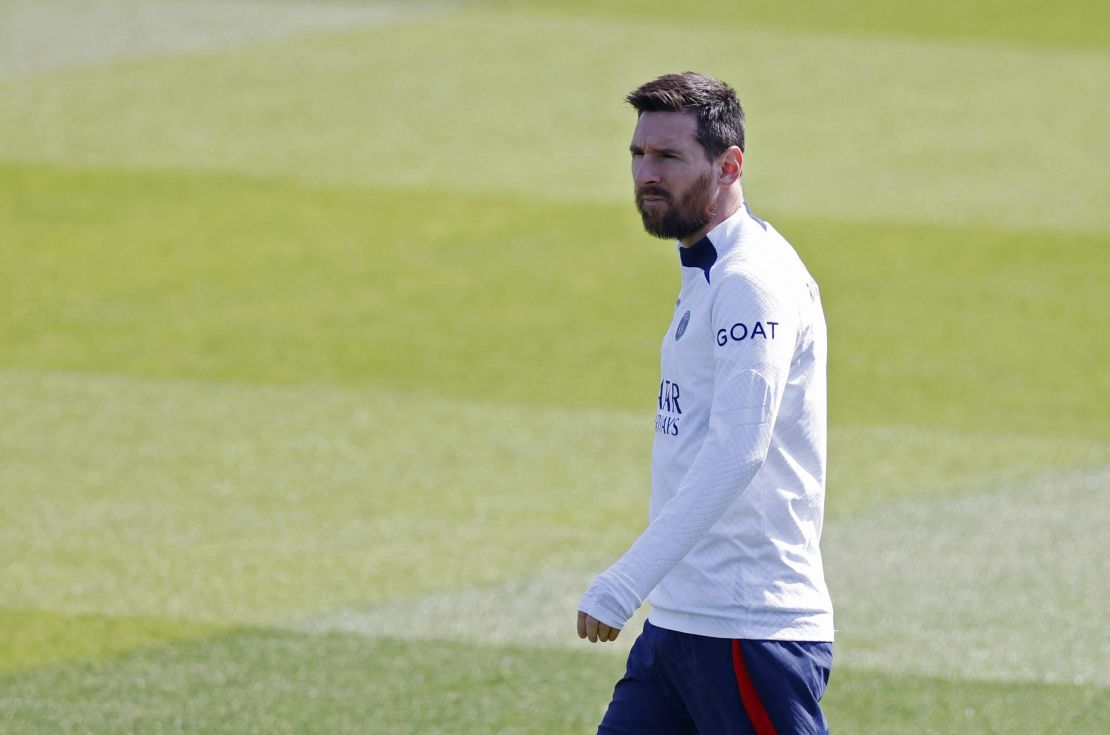 But after his mesmerizing performances in winning the World Cup for Argentina in December 2022, he returned to yet more struggles on a domestic level.
In March, PSG was dumped out of the Champions League yet again in the round of 16 – this time by Bayern Munich.
It sparked a bitter end of the season and Messi was one of a number of star players to receive a hostile reaction from fans later that month.
Messi was then suspended for two weeks after leaving France to attend promotional events in Saudi Arabia; the unauthorized trip meant that he missed a training session.
Despite another title victory, a move to a new club looks more than likely.
The big question, though, is where?
Barcelona return?
The Catalan club is where Messi turned from school boy to sporting legend.
At 17 years old, he made his first of 778 appearances for the Blaugrana, becoming the youngest player to represent the club in an official game at the time.
He went on to break the club's goalscoring record and won 35 trophies during his time at the Camp Nou – including 10 La Liga titles and four Champions Leagues.
His emotional departure was fueled by the club's dire financial state in 2021 and Messi was in tears as he said goodbye in his final press conference.
Under new coach and club legend Xavi, Barcelona has just won its first La Liga title in four years this year, with the club starting to look more competitive.
"For me, there's no doubt that if Messi comes back, he will help us on a football level," Xavi told Barcelona-based newspaper SPORT in a recent interview.
"I let the president [Joan Laporta] know this. I have no doubts, no doubt at all that he will help because he is still a decisive footballer, because he still has hunger, because he's a winner, because he's a leader and because, also, he's a different, different player," added Xavi, who told SPORT that he still talks to Messi.
"We don't have a Barça on a talent level like 2010, for example. And what would Messi bring? He'd bring talent. Final pass, set pieces, goals … in the final third, he's a player on a different level.
"As such, and because of the way I want to play, the way the staff wants to play too, for me there's no doubt that he would help us a lot, but it all depends on him. In the end, the one who calls the shots at this time is Leo. There's no doubt."
Journalist Marcela Mora y Araujo, who is an expert on Argentine football, told CNN Sport that while a move to Barcelona would be a "fitting end" to his career, the transfer surely remains somewhat of a "fantasy" given the club is still strapped for cash.
"To end his playing days in his football home is quite romantic," she said.
"The Barcelona temptation would be much more to do, perhaps, with his family. His kids were born there.
"The lifestyles of footballers' children are often like kids of diplomats, where they spend a lot of their young lives traveling around the world and then, maybe in their late teens, they have a say and want to be somewhere where they're happy and comfortable and have a good life. Saudi Arabia might be weird in that respect.
"I think that side – family life, daily life, diet, friends, language – then Barcelona would win. No question."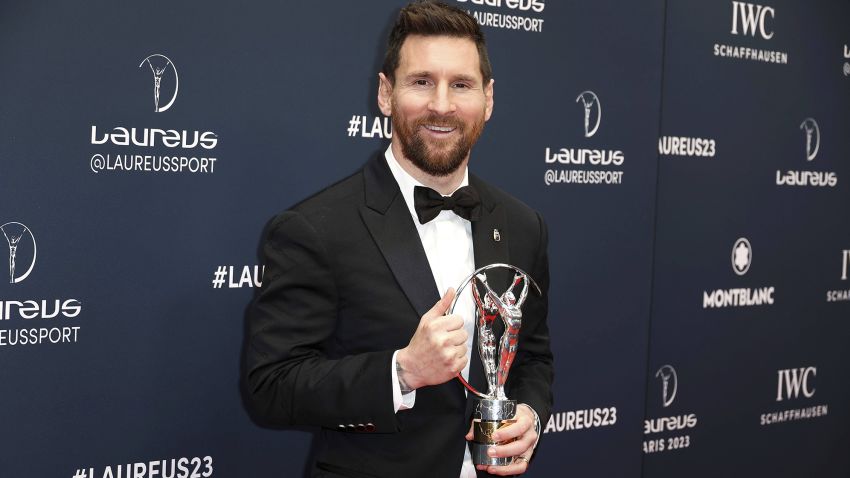 One-on-one with World Cup winner Lionel Messi
Barcelona has made no attempt to hide its feelings toward Messi, but it would require a lot of work behind the scenes to make the signing a reality.
But huge deals with audio streaming service Spotify and global investment firm Sixth Street, among others, have helped the club claw its way back from the total financial disarray it found itself in following the Covid-19 pandemic.
In September 2022, Barcelona said it had recorded a profit of $98 million for the 2021/22 financial year and predicted profits of $298 million for this current season.
The club also announced the renegotiation of the $1.6 billion financial plan to repay the debt taken on to finance the renovation of its dilapidated Camp Nou stadium, meaning Barcelona will now pay off the debt five years earlier than originally planned.
Its ability to once again potentially pay big fees and big contracts to players, coupled with Messi's impending departure, has fans dreaming of a potential return.
Saudi switch
Saudi Arabia looks determined to attract the world's biggest players as it attempts to build its reputation and improve the quality of the Saudi Pro League.
It's fast becoming the biggest rival to the likes of Major League Soccer (MLS) in the US as a place for some of the world's most beloved stars to finish their careers.
Earlier this year, Messi's long-term rival Cristiano Ronaldo moved to Saudi club Al Nassr for an eye-watering sum of money, perhaps paving the way for other superstars to follow suit.
A mind-boggling financial package could no doubt be offered to Messi who already has a good working relationship with the country – having previously fronted multiple tourism campaigns.
"I think money is always a factor in human decision making," Mora y Araujo said, amid reports Saudi club Al Hilal was targeting Messi's signature.
"I think a lot of people are saying Messi doesn't need any more money, but I suspect that any offers that are going to compete with the Saudi offer will have to bear in mind the kind of hefty price tag attached.
"But Messi doesn't seem particularly money driven. He seems someone that enjoys football still very much and for whom the pleasure of the game is an important factor.
"When he isn't enjoying it, he tends to quit or say he's going to quit or look forlorn. And when he is enjoying it, he shines and makes everybody love football."
Crediting an unnamed source, AFP reported earlier this year that Messi playing in Saudi Arabia next season was a "done deal."
However, Messi's team told CNN Sport that such claims were false and that the seven-time Ballon d'Or winner would not make a decision on his future until after the Ligue 1 season was over.
Mora y Araujo said a move to Saudi is probably the most likely, given it will allow Messi to focus on playing more for Argentina which seems to be his biggest motivating factor – even after winning the World Cup.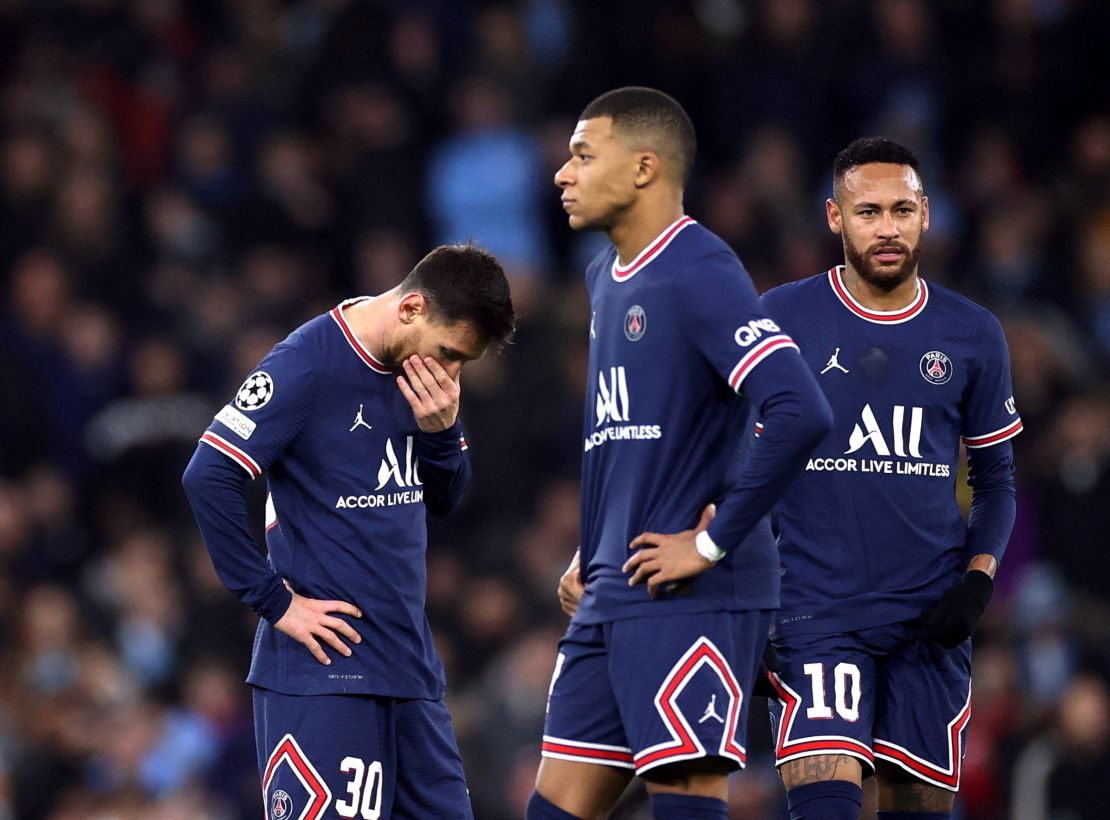 However, Messi might be put off by Ronaldo's apparent struggles both on and off the pitch since his move to Saudi Arabia.
The Portuguese star has cut a frustrated figure at times this season and there are reports he's already looking for a move away.
"Saudi Arabia's bad image or bad press is a bigger deal in Europe than it is in the global South, I think," said Mora y Araujo, referring to the Middle East country's human rights record.
"Not to say that it isn't commented upon or mentioned in the press … I don't think his legacy would be tarnished just through playing in Saudi.
"I mean, obviously, if he goes on to do something really controversial, but he seems to be somebody who keeps quite a low profile politically speaking, and just gives his image to things."
MLS, Premier League, Argentina?
The list of potential suitors doesn't stop with Barça or clubs from Saudi Arabia.
There is the well trodden path of superstar players moving to the MLS and reports have linked Messi with a potential move to David Beckham's Inter Miami.
Beckham is a well known fan of Messi and, in 2019, teased, "You never know what can happen in football," when asked about signing the Argentine one day.
There have been more serious links since, with UK newspaper The Times reporting in 2022 that a deal between the two parties was close.
There is also the option to return home to his beloved Argentina, which would no doubt welcome him with open arms.
Messi started his youth career at Newell's Old Boys before being quickly snapped up by Barcelona, but Mora y Araujo said there is no expectation in Argentina that Messi would ever return home.
"I can't see him playing at Newell's Old Boys. I don't think that the emotional tie between him and that club was forged enough. He left when he was very young," she said.
"To have him back there would be lovely, but I'm not sure anyone minds particularly. I think the big pressure from Argentina was that he delivered for Argentina [at the World Cup] and he's done that now.
"It would be amazing if he went back to play in Argentina, but it would just be so absurd because he really is from another league, as it were."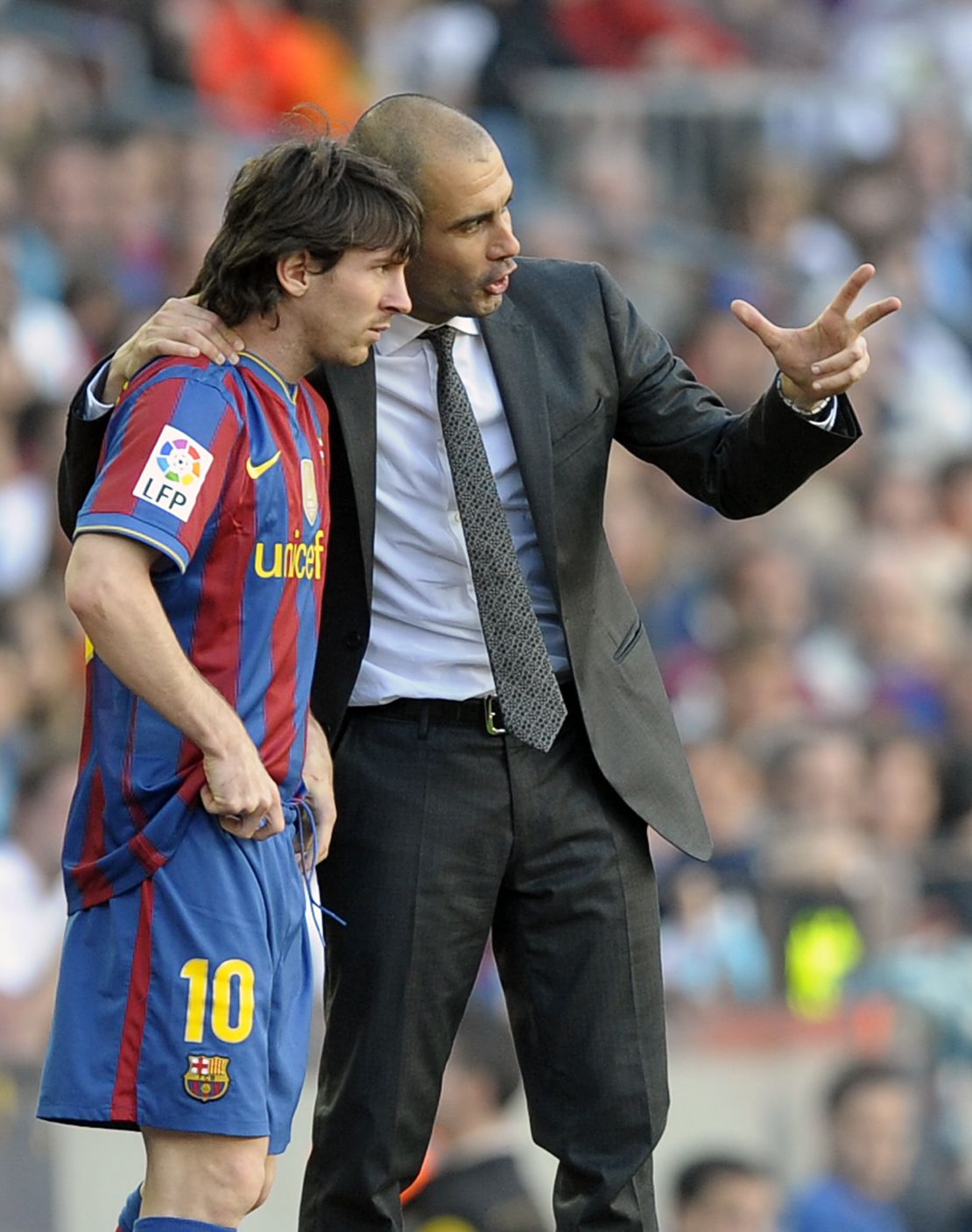 Given its financial power, there has also been some speculation of a possible stint in the English Premier League with Manchester City.
The Premier League champion could offer a competitive package and reuniting with former Barcelona boss Pep Guardiola – who managed Messi during his peak years at the club – might be tempting.
However, despite all of his mercurial brilliance, a move to the Premier League at this time in his career may be a step too far and, as Mora y Araujo said, Messi has nothing to prove to anyone.
"I think the World Cup victory is like a beautiful fairytale ending for international football," she said.
"I don't think he needs to win anything else and he has nothing to prove, so it's more a question of how he wants to spend his day job, what he wants to do every day."
As it stands, Messi has many options and speculation will continue to swirl until a decision is made.
Wherever he decides to go, the eyes of the world are surely set to follow.
Patrick Sung contributed to this report.