There was another landmark in the long rivalry between Lionel Messi and Cristiano Ronaldo on Saturday.
As Paris Saint-Germain sealed an 11th Ligue 1 title, Messi scored his 496th goal in Europe's top five leagues, surpassing Ronaldo's previous record of 495 goals.
The Argentine latched onto Kylian Mbappé's perfectly weighted cross and found the back of the net to give PSG a 1-0 lead in the 59th minute against Strasbourg.
Kevin Gameiro equalized for Strasbourg twenty minutes later, but PSG still coasted to the league title despite the match ended in a draw.
It was a record-breaking day for PSG as well as Messi, as the club overtook Saint-Etienne's haul of 10 Ligue 1 trophies to claim the outright record.
Victory also marked the first time in league history that PSG has sat at the top of the table from the first round of matches until the last, a run that stretches back to the third round of the 2021/22 season and 73 consecutive matches.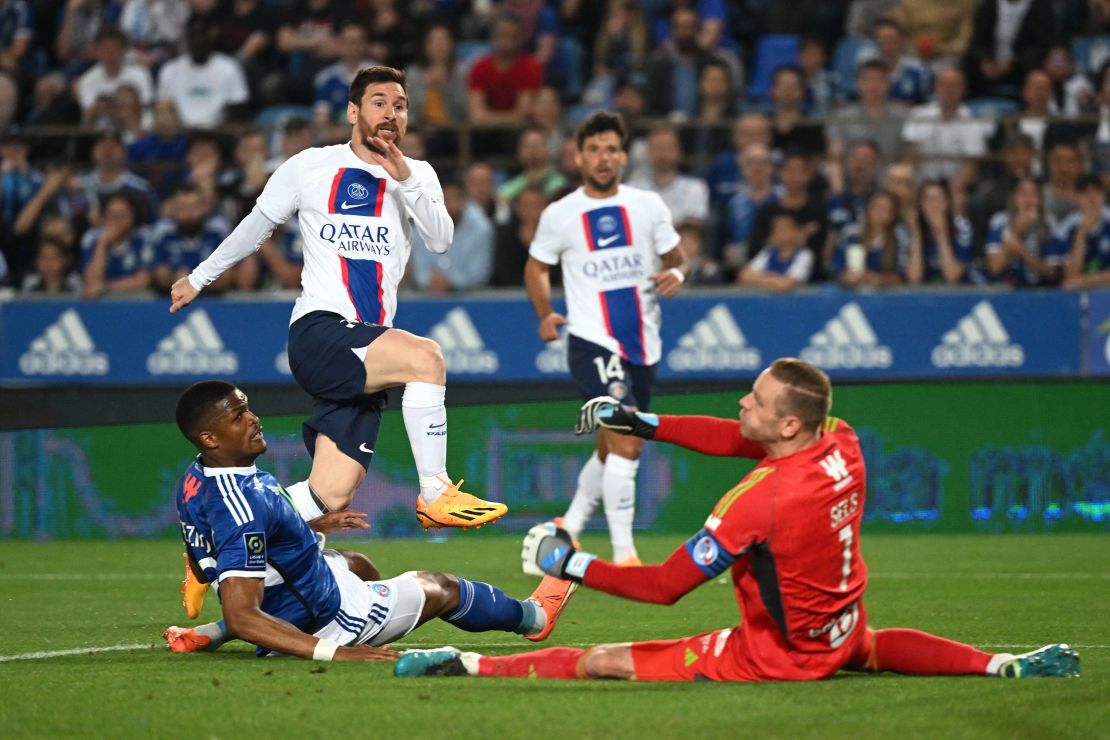 But this latest triumph masks an increasingly fractious relationship between PSG and Messi, who received a club-imposed suspension earlier this month for taking an unauthorized trip to Saudi Arabia, resulting in a missed training session.
The World Cup-winning forward has since apologized to PSG and his teammates, saying he "sincerely thought" that he had a free day. Some of his own fans booed him on his return to the side and, along with Neymar, he was also booed by a significant section of PSG fans in March.
Messi's representatives rubbished rumors earlier this month that he has agreed to join a club in Saudi Arabia after his contract at PSG ends on June 30.
It has been a difficult season for manager Christophe Galtier, too, as PSG once again failed to make inroads in the Champions League after falling to Bayern Munich in the last 16.
"This afternoon I watched the last day of the season in the Bundesliga and you can see that it is very difficult to win the league, any league," Galtier said afterwards, according to the BBC.
"The reigning champions in all European leagues have often had problems this season, so we appreciate what this means. It is a title and we must not believe it is normal to win, even if we are Paris Saint-Germain."
CNN's Aimee Lewis contributed to this report.