Russia launched its largest drone attack of the conflict yet on Ukraine's capital Kyiv, leaving one person dead and sparking fires across the city early on Sunday.
In an update late Sunday, the General Staff of Ukraine's Armed Forces said Russia unleashed 59 Iranian Shahed drones – 58 of which were shot down. An earlier report from Ukraine's Ministry of Defense put the total at 54 drones, only two of which were not shot down.
Kyiv's mayor, Vitali Klitschko, said a 41-year-old man died following the attacks, while falling drone debris at a gas station injured a 35-year-old woman.
Kyiv has been targeted several times this month but despite this fatalities are rare.
Falling drone debris also sparked fires in buildings across the capital, Klitschko said on Telegram.
Following the barrage, Ukrainian President Volodymyr Zelensky hailed Ukrainian air defense personnel as "heroes."
"You look up to destroy enemy missiles, aircraft, helicopters, and drones. Every time you shoot down enemy drones and missiles, lives are saved," the president said.
As well as trying to intimidate Kyiv residents, Moscow may be using the drone strikes to force Kyiv to expend valuable munitions shooting them down as well as get a sense of where air defenses are.
Shahed drones cost roughly 20 times less than a missile and so for Russia are a cheap way to inflict damage. The drones are manufactured in Iran and have frequently been deployed by Russian forces in Ukraine. Kyiv warned Tehran Sunday there would be "consequences" for supplying the aerial arsenal to Moscow.
Zelensky said in his daily address Sunday that the overnight attack ranked as "one of the largest attacks by Shahed drones."
"Almost all of them were shot down. Unfortunately, there are hits in Zhytomyr region," he added, referring to a northern region bordering Kyiv.
It was not immediately clear if Zelensky had not received updated statistics from his military at the time he spoke, or if he was referring to an additional Russian attack when he reported multiple hits in Zhytomyr.
Zelensky said the "most powerful" drone attack was directed against the Kyiv region, as Ukraine's capital marked Kyiv Day, the anniversary of the city's official founding 1,541 years ago.
"Thirty-six drones were shot down within the city of Kyiv and the region. This is how Russia celebrates the day of our ancient Kyiv," he said.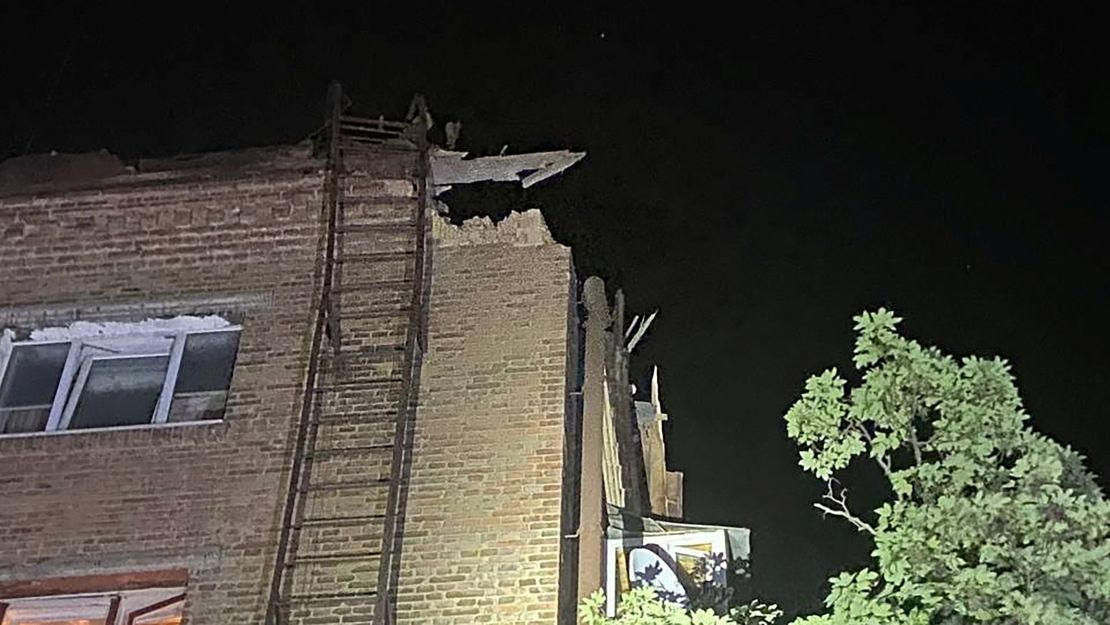 The attacks come amid rumors of an imminent Ukrainian counteroffensive aimed at recapturing Russia-controlled territory.
Ukraine's top general hinted the campaign could come soon, saying in a video "the time has come to take back what is ours."
Elsewhere in Ukraine, Russian forces shelled the city of Nikopol with heavy artillery, said Serhii Lysak, head of the Dnipropetrovsk region's military administration.
"The enemy fired again on the civilian population with heavy artillery. The aggressor shelled Nikopol twice during the night, damaging six private houses and two outbuildings," Lysak wrote in a Telegram post.
A gas and main power line were damaged in the attack, but no casualties were reported, according to Lysak.