Judge Amit Mehta on Thursday handed down an 18-year prison sentence for the leader of the Oath Keepers, Stewart Rhodes, for his efforts to overturn the 2020 election that ended with the violent attack on the US Capitol on January 6, 2021.
Before announcing the sentence, however, Mehta, a nominee of former President Barack Obama, delivered a chilling address to Rhodes about the impact of his seditious conspiracy crimes on American democracy.
The federal judges in Washington, DC, who work just blocks from the US Capitol, have served as a conscience of democracy since January 6. They have rejected defenses that downplay the seriousness of the Capitol attack, spoken out about future dangers to the peaceful transfer of power and – while they have criticized former President Donald Trump – reminded defendants they are responsible for their actions.
Here are some of the powerful lines from the judge on Thursday:
Chilling words on future elections: 'Peril to our democracy'
"I dare say, Mr. Rhodes – and I never have said this to anyone I have sentenced – you pose an ongoing threat and peril to our democracy and the fabric of this country," Mehta said.
"I dare say we all now hold our collective breaths when an election is approaching. Will we have another January 6 again? That remains to be seen."
The judge, refuting claims Rhodes made during a 20-minute rant earlier in the day, added: "You are not a political prisoner, Mr. Rhodes. That is not why you are here. It is not because of your beliefs. It is not because Joe Biden is the president right now."
Importance of seditious conspiracy charges: 'Offense against the people'
The sentence is the first handed down in over a decade for seditious conspiracy and Mehta said he wanted to explain the offense to the public. He did not mince words.
"A seditious conspiracy, when you take those two concepts and put it together, is among the most serious crimes an American can commit. It is an offense against the government to use force. It is an offense against the people of our country," the judge said.
"It is a series of acts in which you and others committed to use force, including potentially with weapons, against the government of the United States as it transitioned from one president to another. And what was the motive? You didn't like the new guy."
"Let me be clear about one thing to you, Mr. Rhodes, and anybody who else that is listening. In this country we don't paint with a broad brush, and shame on you if you do. Just because somebody supports the former president, it doesn't mean they are a White supremacist, a White nationalist. It just means they voted for the other guy."
"What we absolutely cannot have is a group of citizens who – because they did not like the outcome of an election, who did not believe the law was followed as it should be – foment revolution."
Mehta echoed these warnings later Thursday, when addressing a second Oath Keepers defendant, Kelly Meggs.
"You don't take to the streets with rifles," he said. "You don't hope that the president invokes the insurrection act so you can start a war in the streets… You don't rush into the US Capitol with the hope to stop the electoral vote count."
"It is astonishing to me how average Americans somehow transformed into criminals in the weeks before and on January 6," the judge said.
Judge says Rhodes continues to be a threat: 'Nothing has changed'
Mehta said Rhodes, 58, has expressed no remorse and continues to be a threat.
"It would be one thing, Mr. Rhodes, if after January 6 you had looked at what happened that day and said … that was not a good day for our democracy. But you celebrated it, you thought it was a good thing," the judge said.
"Even as you have been incarcerated you have continued to allude to violence as an acceptable means to address grievances."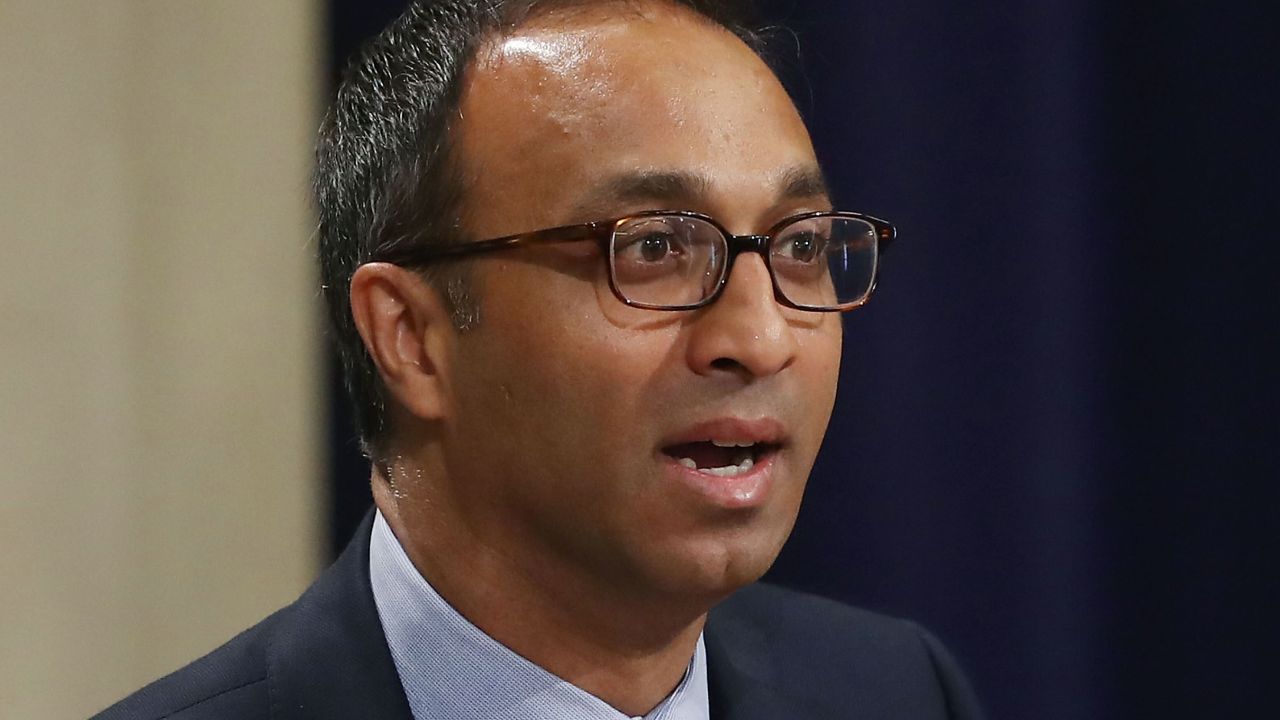 "Nothing has changed, Mr. Rhodes, nothing has changed. And the reality is as you sit here today and as we heard you speak, the moment you are released you will be prepared to take up arms against our government. And not because you are a political prisoner, not because of the 2020 election, because you think this is a valid way to address grievances."
"American democracy doesn't work, Mr. Rhodes, if when you think the Constitution has not been complied with it puts you in a bad place, because from what I'm hearing, when you think you are in a bad place, the rest of us are too. We are all the objects of your plans to – and your willingness to – engage in violence."
Domestic terrorism enhancement: Rhodes gave the order 'and they went'
Mehta granted a Justice Department request to enhance the potential sentence against Rhodes, ruling that his actions amounted to domestic terrorism.
"He was the one giving the orders," Mehta said. "He was the one organizing the teams that day. He was the reason they were in fact in Washington, DC. Oath Keepers wouldn't have been there but for Stewart Rhodes, I don't think anyone contends otherwise. He was the one who gave the order to go, and they went."
During the sentencing hearing of Meggs, who was also convicted of seditious conspiracy, the judge again pegged Rhodes as the ringleader.
"It is in part because of Mr. Rhodes, frankly, that Mr. Meggs is sitting here today."
On keeping oaths and heroism of police: 'The other enduring legacy'
On Wednesday, several police officers and congressional staffers who were at the Capitol on January 6 testified about their experiences, injuries and the aftermath. Mehta said their bravery and actions are also an important legacy of the attack, as officers put their bodies on the line.
"The other enduring legacy is what we saw yesterday," the judge said. "It is the heroism of police officers and those working in Congress … to protect democracy as we know it. That is what they are doing."
Before he was sentenced, Rhodes addressed the court for 20 minutes about the charges against him, repeating falsehoods about 2020 election fraud, claiming he was a political prisoner and expressing his desire to continue fighting.
"It's not simply a conspiracy theory or a false narrative about fraud. It's about the Constitution," Rhodes said, later shouting: "I am not able to drop that under my oath. I am not able to ignore the Constitution."
The judge had none of that, and compared Rhodes' comments to the heroism of police officers and others protecting the Capitol: "We want to talk about keeping oaths? There is nobody more emblematic of keeping their oaths, Mr. Rhodes."