Editor's Note: Frida Ghitis, a former CNN producer and correspondent, is a world affairs columnist. She is a weekly opinion contributor to CNN, a contributing columnist to The Washington Post and a columnist for World Politics Review. The views expressed in this commentary are her own. View more opinion on CNN.
As Russia prepares for an imminent Ukrainian counteroffensive, and America's 2024 presidential race takes shape, it is becoming increasingly apparent that Russian President Vladimir Putin believes one possible path to victory in his so far unsuccessful war runs through the US election.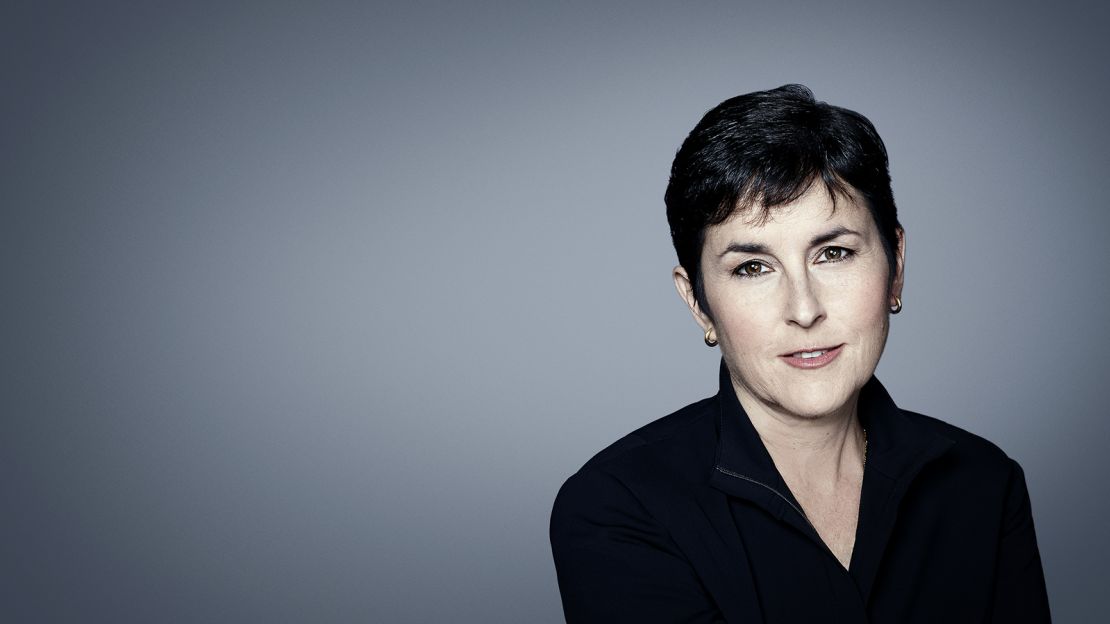 The latest evidence that Putin may just expect Western support for Ukraine to end – if only Russian forces hold on until there's a new president in the White House – came tucked away in a blistering announcement from Russia's Foreign Ministry on Friday, declaring entry into the country would be "closed for 500 Americans."
The blacklist, Moscow explained, targets individuals "involved in the spread of Russophobic attitudes and fakes," as well as principals in companies supplying weapons to Ukraine.
A look at the lengthy document can be, at first, a perplexing experience, but then a rather illuminating one.
The hundreds of names are mostly members of American think tanks, along with dozens of members of Congress, current and former government officials – including former President Barack Obama – a smattering of journalists and even some comedians.
There's CNN's Erin Burnett and Nick Paton Walsh – a UK citizen – both of whom have reported extensively from and about Ukraine. One can see a dictator's logic in going after journalists who tell the truth about his regime. The same can be said of late-night comedians. Tyrants are not known for their sense of humor.
But then there are some very intriguing choices. Why would Putin have any reason to target the secretary of state of a Southern US state?
Does the name Brad Raffensperger ring a bell?
Raffensperger, as it happens, is a well-known figure among anyone who has followed recent US history. He became one of the most prominent figures in former President Donald Trump's effort to overturn the 2020 election.
The recordings of a telephone conversation in which Trump tells him to "find" him enough votes to win the state is evidence in a criminal investigation that could result in the former president's indictment this summer.
In fact, some of the oddest selections in Putin's blacklist are connected to Trump's troubles and those of his most fervent supporters.
Putin has blacklisted Letitia James, the New York Attorney General who filed a civil law suit against the former president and his adult children and his company for what she called "astounding" fraud.
There's John Smith, better known as Jack Smith, appointed special counsel by the Justice Department to oversee criminal investigations into, among other possible crimes, whether Trump mishandled classified materials, another case that is gathering pace and reportedly creating high anxiety in Trump world.
In its blacklist, the Kremlin appears to defend the January 6 pro-Trump insurrectionists who tried to stop the certification of Joe Biden's electoral victory. It bans from Russia Americans in law enforcement, "who are directly involved in the persecution of dissidents in the wake of the so-called storming of the Capitol."
The list includes David Sundberg, the assistant director in charge of the FBI's Washington office, which led the January 6 investigation.
It's a list filled with intriguing choices. Perhaps not surprisingly, we see names that became famous during Trump's first impeachment, such as Russia-expert Fiona Hill and former US ambassador to Ukraine, Marie Yovanovitch.
Is Russia signaling its support for Trump?
The signaling was hardly necessary. The former president has made it very clear that if he wins another term, US policy toward Ukraine would be sharply different.
In a March interview with Sean Hannity of Fox News, Trump predicted that "Ultimately [Putin] is going to take over all of Ukraine."
During CNN's recent town hall, he was asked if he supports sending military aid to Ukraine. After launching into a wild diatribe, complete with insults against former House Speaker Nancy Pelosi, he showed his hand.
Trump seldom answers with a clear yes or no, leaving himself room to deny. But the answer did not leave much doubt. "We're giving away so much equipment," he lamented. And asked if he wants Ukraine to win the war, he refused to say, offering instead, "I don't think in terms of winning and losing… I want everybody to stop dying." (He claims he could stop the war in 24 hours.)
If Russia and Trump have already made their preferences, however indirectly, perfectly clear, the ones who may have needed some nudging are Americans who oppose aid for Ukraine and are undecided between Trump and his main Republican challenger Florida Gov. Ron DeSantis.
DeSantis, who is about to announce his candidacy, has been working assiduously to cement his position as a standard-bearer of ultra-conservative social views. Some of those views, by the way, particularly those hostile to LGBT minorities, lean in the direction of Putin's assault on LGBT rights, which is far more draconian than what Florida has done.
But DeSantis is not Putin's man – unless he reverses his stance on Ukraine yet again.
A few months ago, the Florida governor sparked a furious reaction from hawkish Republicans – and GOP donors – when he answered a questionnaire from the fired Fox firebrand Tucker Carlson, describing Russia's brutal, unprovoked invasion of Ukraine as a "territorial dispute."
DeSantis presumably wanted to sound skeptical of Washington's strong backing of Ukraine but he went too far.
Scrambling to repair the damage, he said he had been misunderstood. Putin, DeSantis declared, "is a war criminal."
With that, DeSantis made the Kremlin's choice much easier. It looks like now the Kremlin is none-too-subtly signaling to the US far right that it has made its choice.
If Russia's preference became a big issue in the US the first time Trump ran for president, America's choice is even more important for Russia this time around.
Russian officials had told Putin that their army could conquer Ukraine rather easily. Even America's generals believed Moscow's forces would take control of Kyiv in a few days.
Instead, almost 15 months in, the war has become an embarrassing debacle for Putin, sharply eroding Russia's standing abroad, even if Putin remains popular at home. But no matter how badly the invasion is going, Putin surely believes that accepting defeat in Ukraine could prove disastrous for him.
He now seems to be betting he can outlast Biden, who has led the West's muscular support of Ukraine. That's why the upcoming Ukrainian counteroffensive is so crucial.
As the US election ramps up, Putin is betting that the runway is growing shorter for Ukraine.