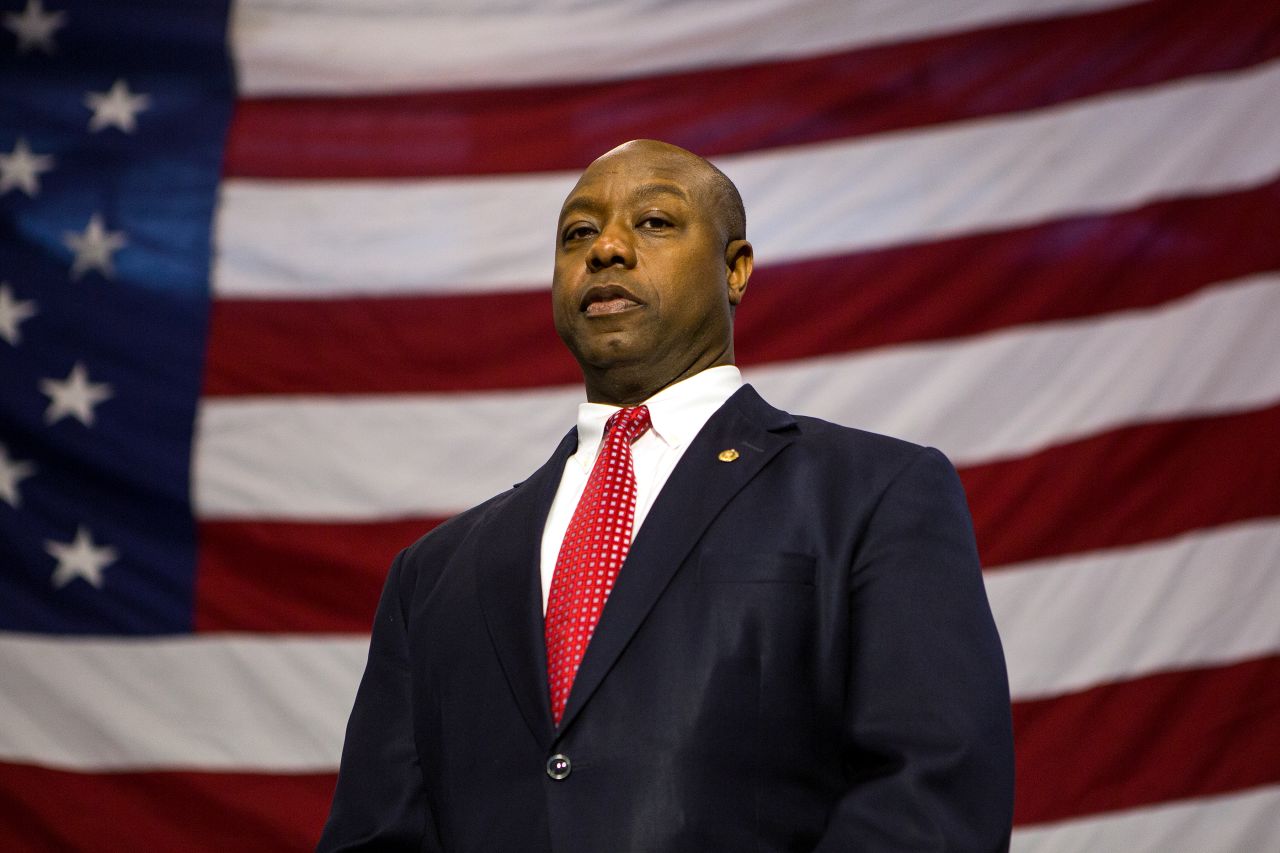 In pictures: Presidential candidate Tim Scott
Published 1:13 PM EDT, Mon May 22, 2023
US Sen. Tim Scott, the only Black Republican in the Senate, is running for president.
He formally announced his candidacy in his hometown of North Charleston, South Carolina, on Monday, May 22.
Scott had been testing the waters for months. The South Carolinian has made frequent visits to Iowa since setting off on a listening tour in February focused on "Faith in America."
His national profile grew considerably after he delivered the GOP response to President Joe Biden's address to a joint session of Congress in 2021.
Before joining the Senate, Scott served one term in the US House. He also served in the South Carolina state House and on the Charleston County Council.