To Nina Gold, good acting remains a mystery.
This is the same Nina Gold who's made a successful career casting some of the defining films and TV shows of this century. The British casting director's voluminous CV includes "Game of Thrones," "The Crown," the recent "Star Wars" films and series, the "Jurassic World" sequels, "Les Misérables" and "Paddington" among her nearly 200 credits. Outrageously prolific, her IMDb page lists a further 12 upcoming projects.
On her way to five Emmys and a BAFTA she's given many actors their big break. Don't ask her to pick a favorite ("I couldn't have a favorite – everyone else would be too upset") but the list of names she's thrust into stardom includes John Boyega, Claire Foy, Emilia Clarke, Daisy Ridley and Eddie Redmayne. With one foot in Hollywood and the other lurking at the back of a London stage school theater, her finger is not so much on the pulse as setting its tempo entirely.
Yet if you ask Gold, she'll admit that acting remains something of an enigma. "I still don't really understand what it is that makes acting good," she says. "When it's magic, I still can't really analyze it … It's just quite amazing, isn't it?"
The wonderment in her voice is a departure from Gold's otherwise matter-of-fact approach to answering questions. We're on a call to discuss "Bad Sisters" and "Slow Horses," two Apple TV+ series she cast. The publicist on the line would rather we did not discuss at length the other big series she worked on last year, Disney+'s "Andor." All's fair in love and Emmy season.
"Bad Sisters," Sharon Horgan, Brett Baer and Dave Finkel's black comedy about Irish sisters plotting the death of their brother-in-law, is nominated for multiple television BAFTAs, including Gold for casting. Meanwhile, Gary Oldman and co-star Jack Lowden are nominated for their turns as desk-bound intelligence agents in "Slow Horses."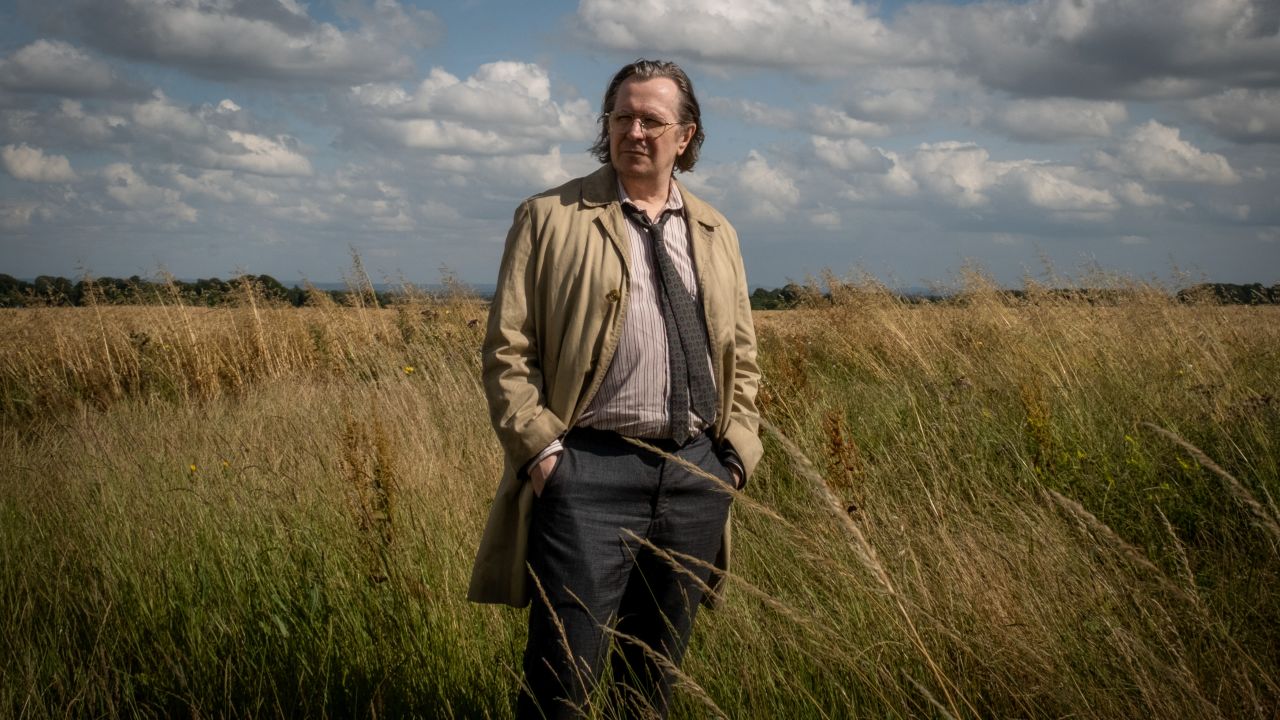 Gold says casting the latter sped up once Oldman was on board ("everybody wants to work with Gary Oldman") while praising the writing of "Bad Sisters'" five siblings, played by Horgan, Anne-Marie Duff, Eve Hewson, Sarah Greene and Eva Birthistle ("the distinct characterization of each one makes it all the more fun for the actors").
For "Bad Sisters'" smarmy, abusive antagonist John Paul, Gold cast Claes Bang. "We didn't necessarily want to make him the bog-standard British baddie, so we were looking outside the box a little," she says of choosing the Danish actor. No stranger to playing narcissistic egomaniacs (see: "The Square" and "Dracula"), was Bang concerned about being typecast? "I don't think so. I think he just wants to play interesting and challenging roles – and this one definitely was."
Gold received her own break in the late 1990s when she cast "Topsy-Turvy" by Mike Leigh, a giant of British independent cinema. She has cast all but one of his films since, including "Vera Drake" and "Mr Turner." Despite an Oscar nomination, a Palme d'Or and a Golden Lion, Leigh has spoken of struggling to find funding for his projects. "It's definitely much harder to finance and get an audience for smaller independent films these days," Gold laments.
Today, she provides her services to giants of all forms, be it streamers, blockbuster franchises or prestige filmmakers. She's part of a group of elite casting directors alongside the likes of Francine Maisler ("Dune," "True Detective"), Fiona Weir (the "Harry Potter" series) and Avy Kaufman ("Succession") who hold incredible sway over who we see on screens big and small.
To do so requires taking in a great swathe of the acting profession, from securing A-listers to scouting talent at drama school productions. For Gold and her team – rising to six people, depending on projects – it's a lot of logistics and audition tapes. "It really is very labor-intensive," she says of her job. "It doesn't just all happen in isolation for that particular TV show or film. You're constantly amassing knowledge and thoughts and opinions on people. It's a constant process."
One example is Aaron Taylor-Johnson ("Tenet," "Kick Ass"). Gold cast Taylor-Johnson in his breakout role as John Lennon in "Nowhere Boy" (2009) at age 18-20, she guesses, but had been auditioning him since about the age of nine. "He was always very special and talented. It was incredibly interesting to watch him grow and develop," she recalls.
Now Taylor-Johnson is reportedly in the running to be the next James Bond. For a casting director, is Bond the ultimate gig or the ultimate poisoned chalice? Gold laughs. "I'm very happy to say that's not my problem," she offers. (Presumably it's the problem of long-time Bond casting director Debbie McWilliams.)
She counters the notion that acting has become a profession for the privileged among younger generations of Brits. "I don't think it's limited to just that," Gold says. "There are working class actors and actors of different social groups who are really interesting and doing really well." So, still very much a meritocracy? "I think so. I hope so – my god."
Another contentious issue is the Academy's lack of recognition for the profession. Although they're among the first hired by a production and have a huge bearing on the final outcome, casting direction is the only major filmmaking credit which does not have a category at the Oscars. "It would be nice," says Gold about the prospect of an award. "It does seem a bit sad and unfair that we are the only ones left out."
Unlike some actors who refuse to watch their work, Gold devours it all. "It would be really depressing if you worked on it, made it and then you didn't even get to watch it," she says.
That said, she understands her acting comrades who opt out. "I definitely wouldn't like watching myself," she says. No aspirations to step on the other side of the camera, then? "Oh, good god, you've got to be bloody kidding!" Gold replies. Even though she must have done countless scene readthroughs with actors herself? "I do, it's terrible!"
The fruits of her labor we'll be watching next include Cannes-bound "Indiana Jones and the Dial of Destiny," Steve McQueen's "Blitz" and Bram Stoker adaptation "The Last Voyage of the Demeter."
Meanwhile still in production is "Back to Black," the much-debated Amy Winehouse biopic directed by Sam Taylor-Johnson, starring Marisa Abela as the late singer. Casting non-fictional characters is "walking a tightrope," Gold explains: "you want to honor the real person, but you also don't want to have mimicry." Abela, best known for BBC series "Industry," is "completely superb, brilliant and totally captured her spirit," she added.
Time will tell if Gold has birthed a new film star. Not that she gives herself too much credit. How does she feel, watching the impact of her casting decisions ripple out over time?
Gold lets out a small chuckle. "It's good," she says. "It's like watching your children grow up and become proper adults."