Martin Scorsese is back working with two of his favorite muses.
The trailer for his forthcoming epic film 'Killers of the Flower Moon" is out, starring Leonardo DiCaprio and Robert De Niro.
Based on the bestseller by David Grann, the film is a true-crime story "set in 1920s Oklahoma and depicts the serial murder of members of the oil-wealthy Osage Nation, a string of brutal crimes that came to be known as the Reign of Terror."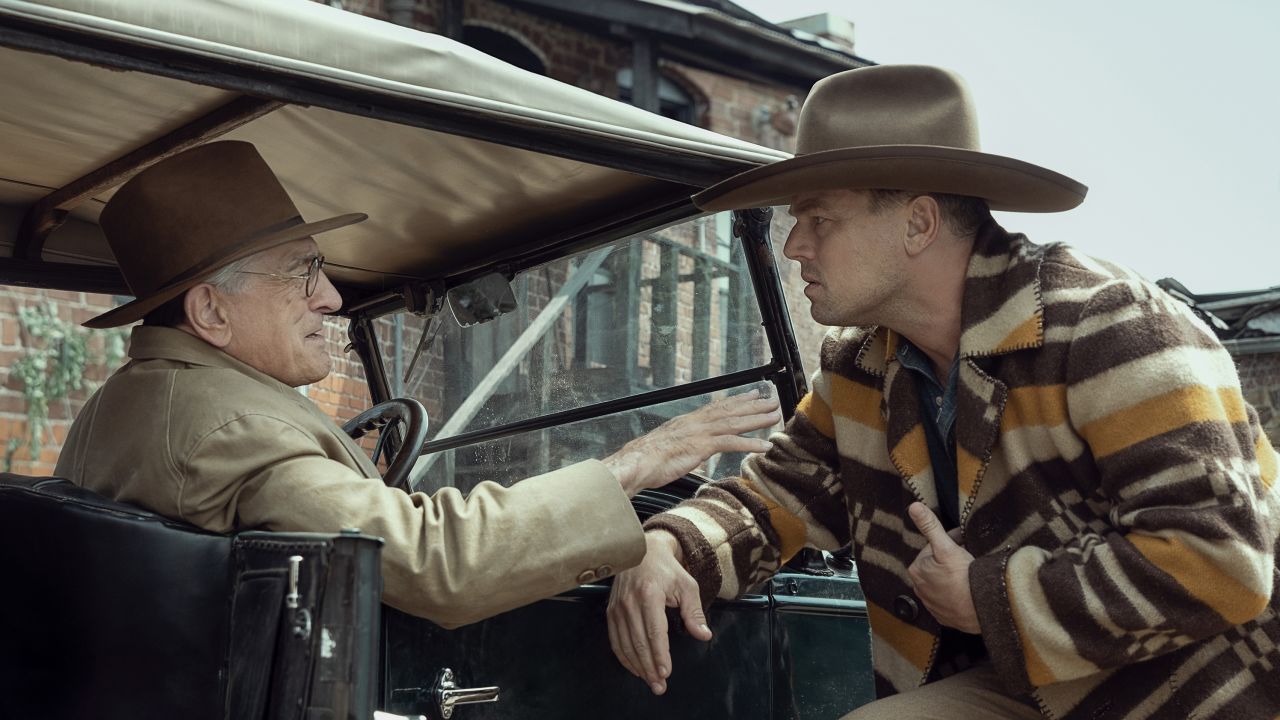 In the trailer DiCaprio narrates in character with a Midwest accent.
"The Osage took their name from Missouri and Osage Rivers. Ni-U-Kon-Ska. Children of the Middle Waters." he says. "Move, said the great white father. There are many, so many hungry wolves. Can you find the wolves in this picture?"
It also stars Lily Gladstone, Jesse Plemons, Tantoo Cardinal, Cara Jade Myers, JaNae Collins, and Jillian Dion.
The film debuts in theaters October 6.