President Joe Biden arrived in Japan on Thursday for a truncated Asia visit meant to bolster allies amid China's growing military and economic ambitions.
The trip, once planned for eight days, has been shortened by half; two of Biden's three stops were scrapped so he could return to Washington for negotiations over raising the US debt ceiling.
Left with only a stop in Japan for the Group of Seven summit, Biden is attempting to coalesce the leaders of some of the world's largest economies around a commitment to take on Beijing's aggressions and support Ukraine amid Russia's invasion.
The world leaders will also convene a discussion about artificial intelligence, a signal that rapid advancements in the technology have been cause for concern.
Yet it is the concern over the possibility of US default that is providing the most urgent threat to global stability, and leaders were expected to quiz Biden on the risks when they begin meetings Friday.
The US president first met with Japanese Prime Minister Fumio Kishida on the eve of the G7 Summit in Hiroshima, emphasizing close US-Japan relations amid China's growing military and economic ambitions, as well as Russia's ongoing war in Ukraine.
"The bottom line, Mr. Prime Minister, is that when our countries stand together, we stand stronger. And I believe the whole world is safer when we do," Biden told his host.
As he sat across from Kishida at the start of a bilateral meeting with top aides, Biden quoted Kishida's comments earlier this year during a trip to the White House that the two nations face one of the most complex security environments in recent history.
"I couldn't agree with you more – and I'm proud that the United States and Japan are facing it together. And, you know, we stand up for the shared values, including supporting the brave people in Ukraine as they defend their sovereign territory and holding Russia accountable for this brutal aggression," Biden said, flanked by national security adviser Jake Sullivan and Secretary of State Antony Blinken.
"We're tracking the global challenges from strengthening our community and our commitment to nuclear nonproliferation to ensuring the free and open Indo-Pacific that's at the heart of all this," he went on.
Biden pointed to deepening cooperation between the US and Japan on emerging technologies, including new partnerships on quantum computing and semiconductors.
He thanked Kishida for hosting and noted he looked forward to the summit ahead. The leaders did not take questions from reporters.
An eye toward China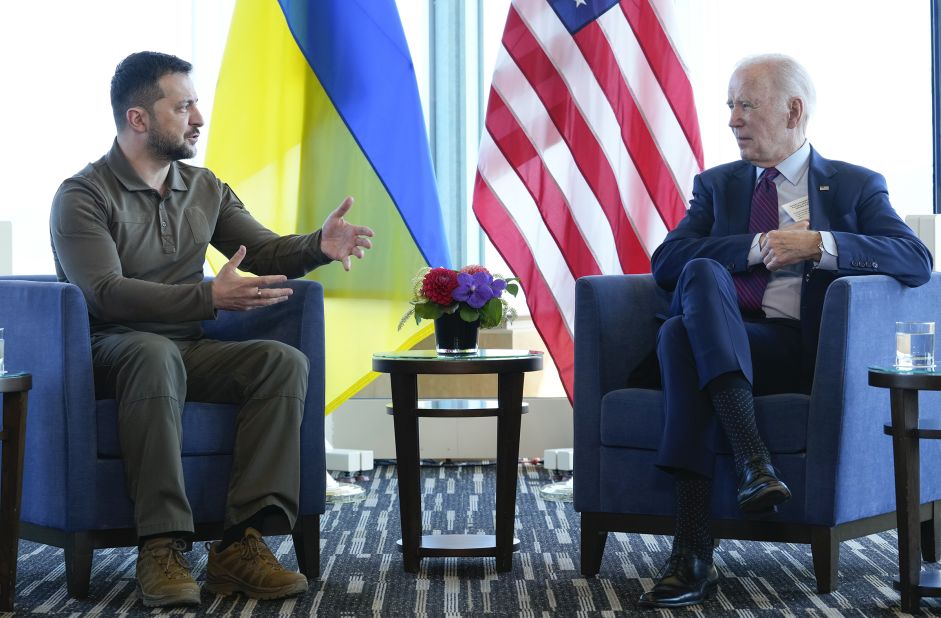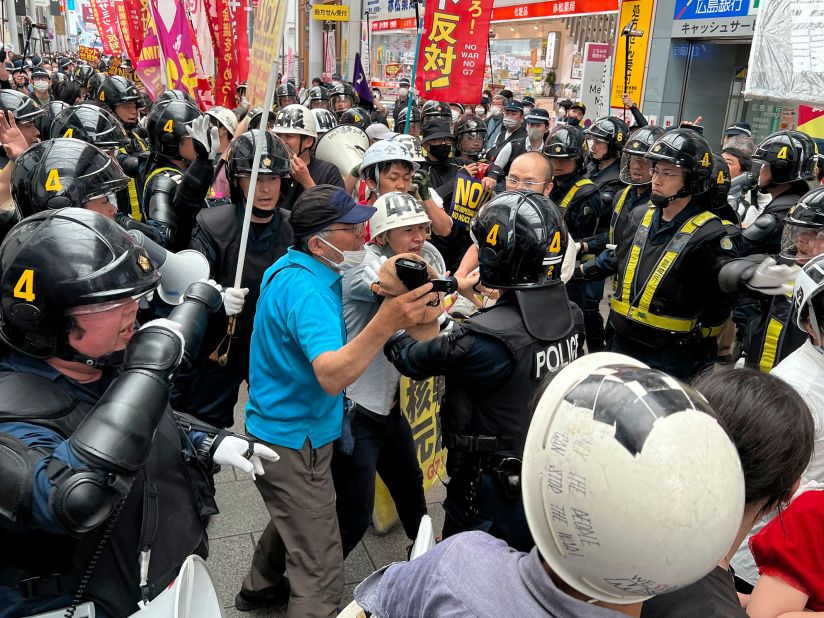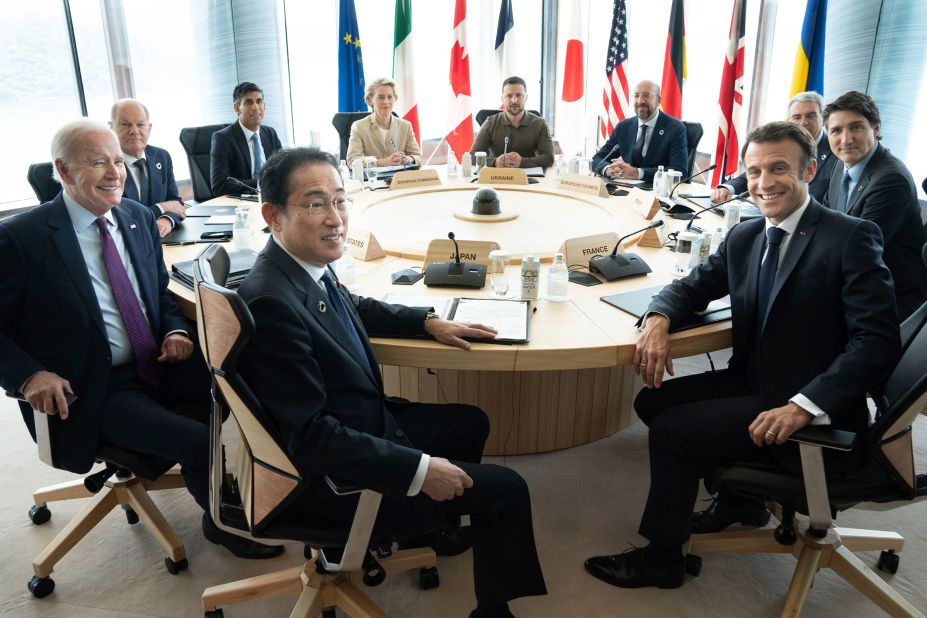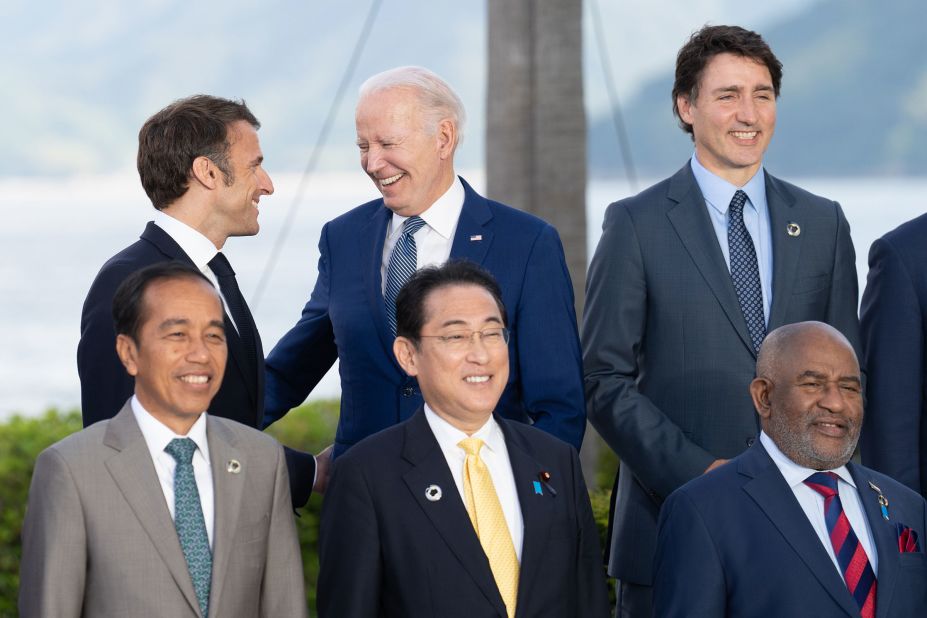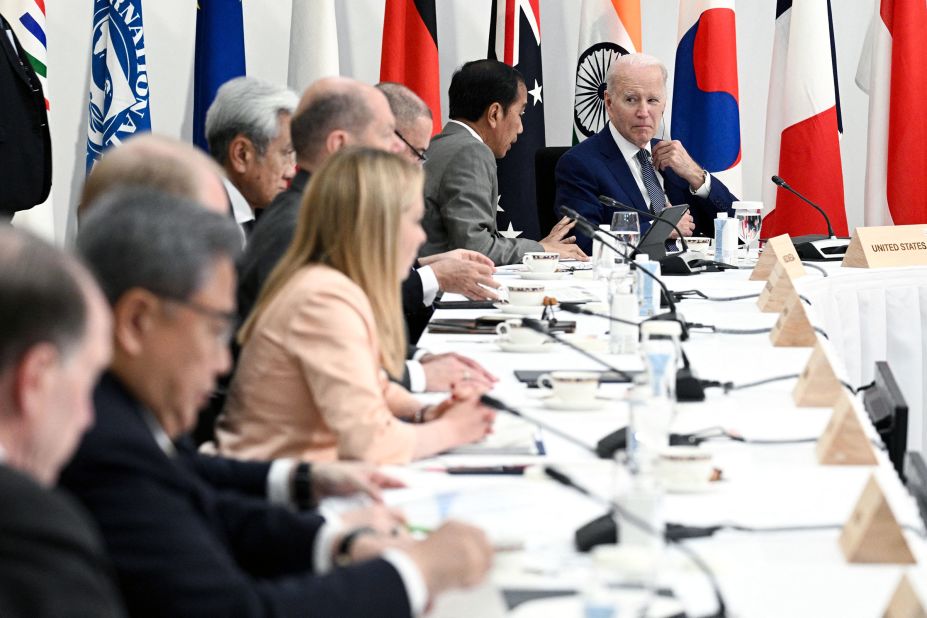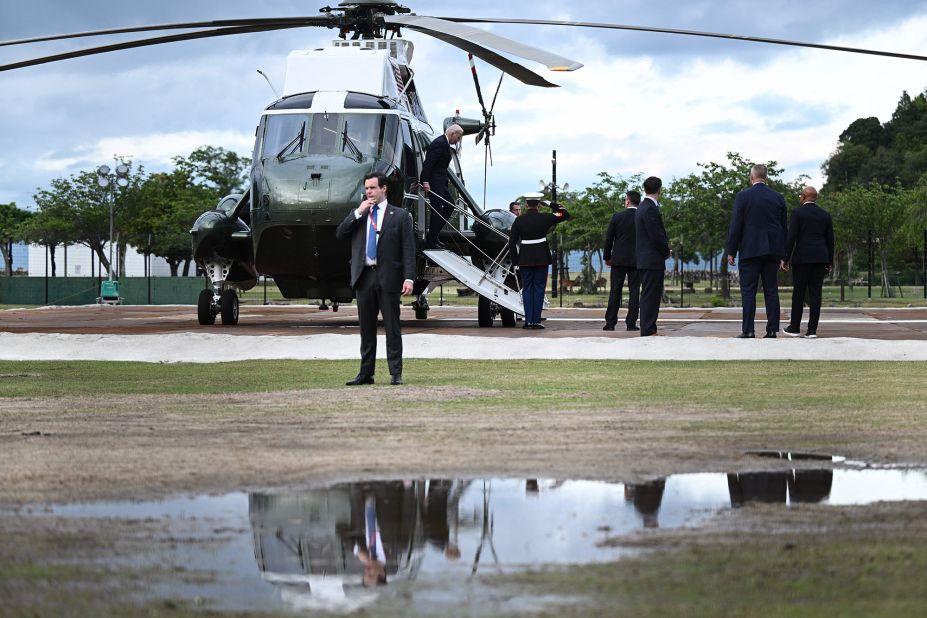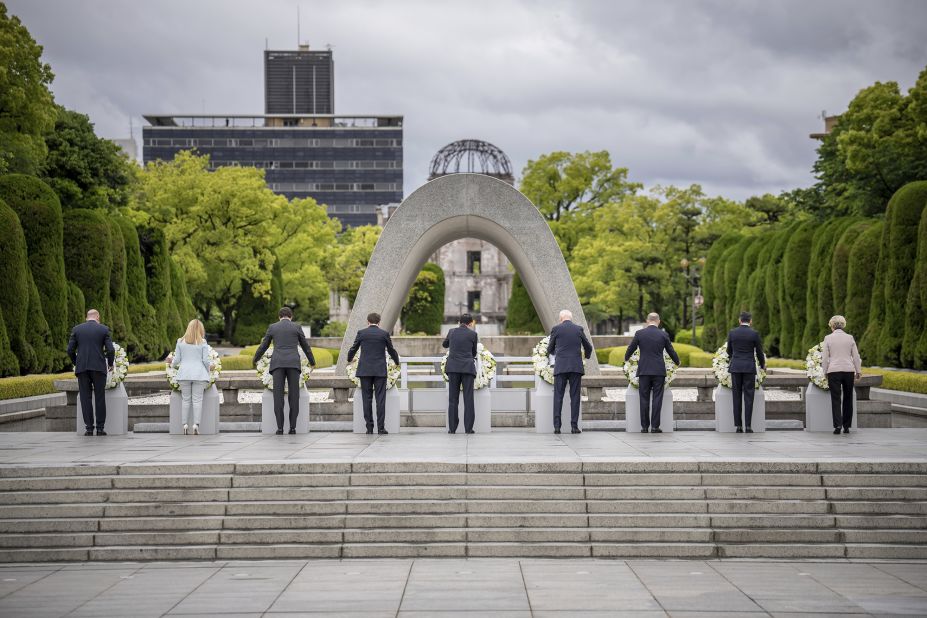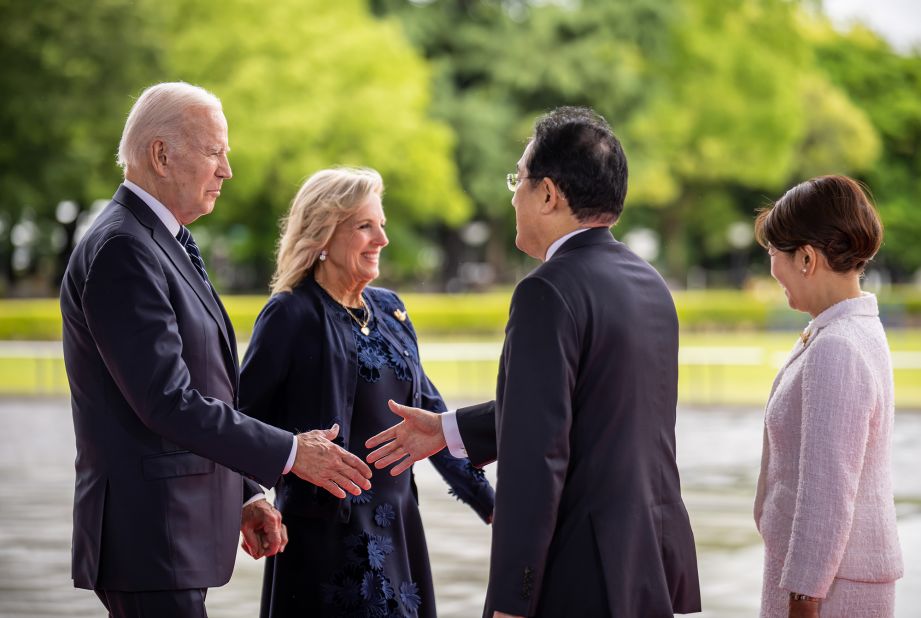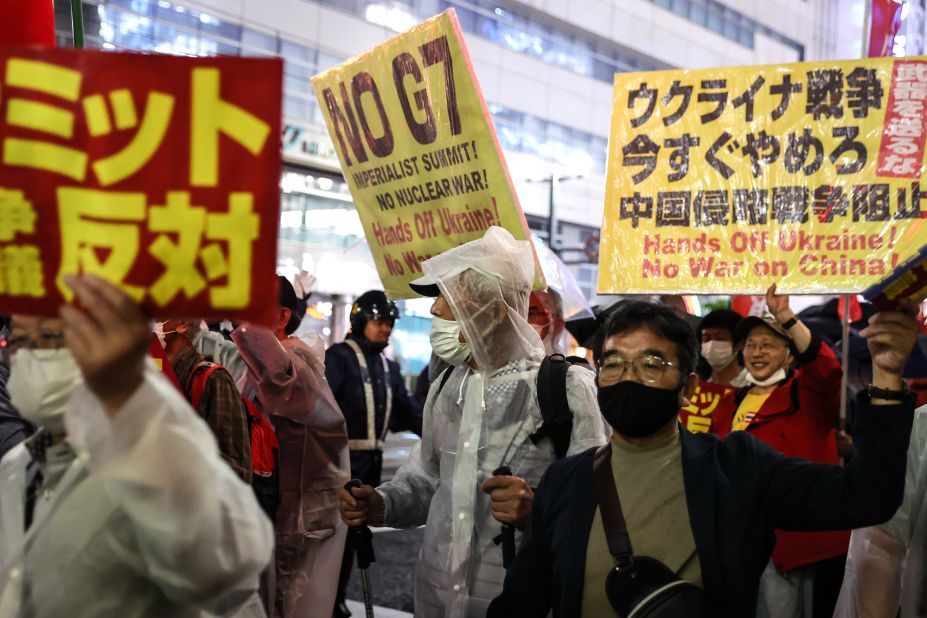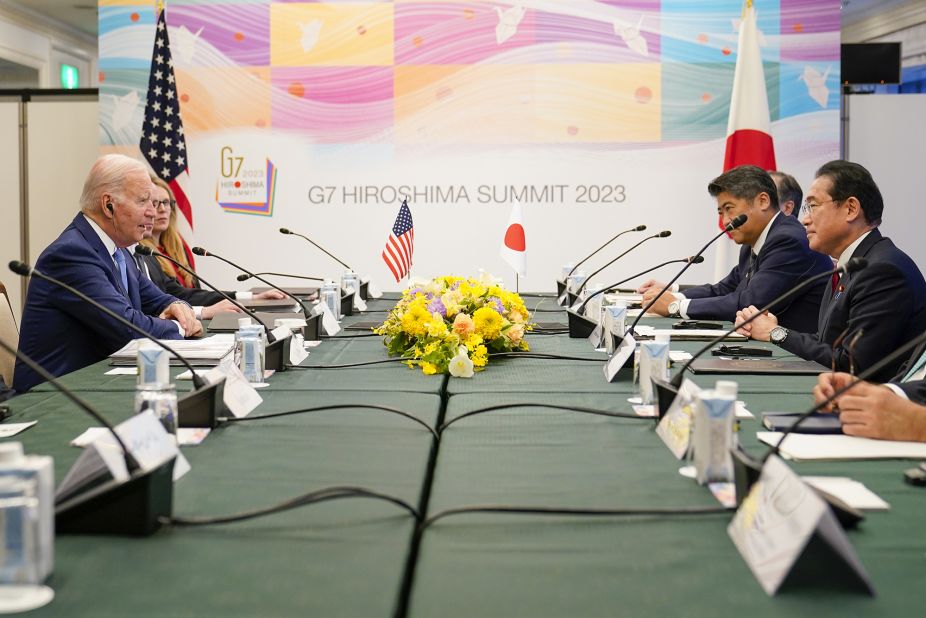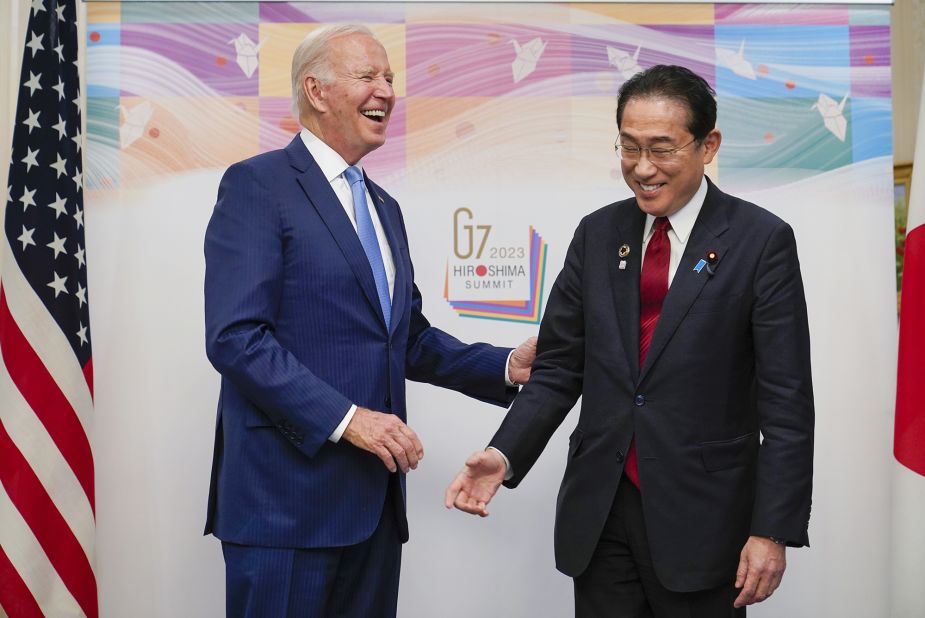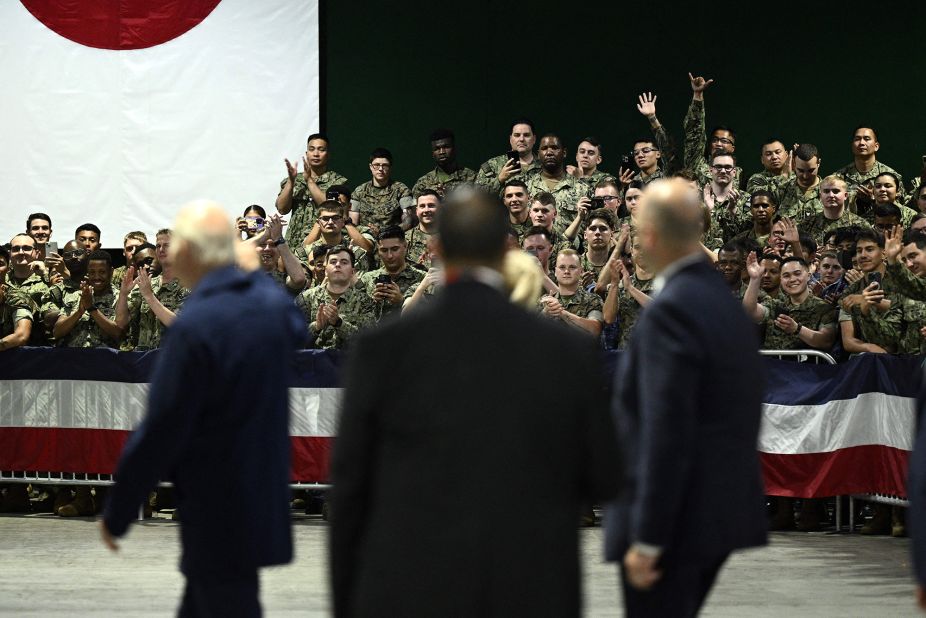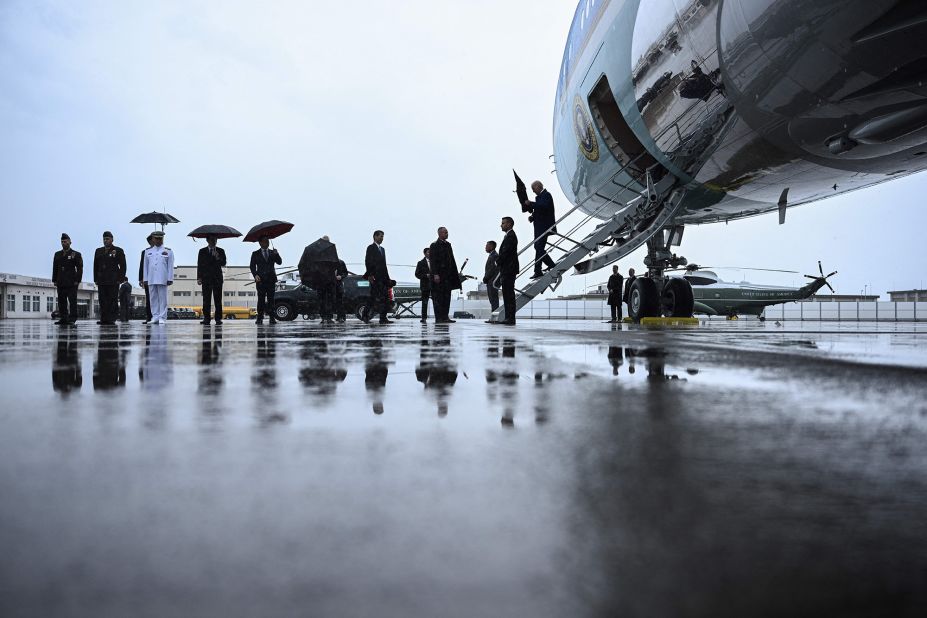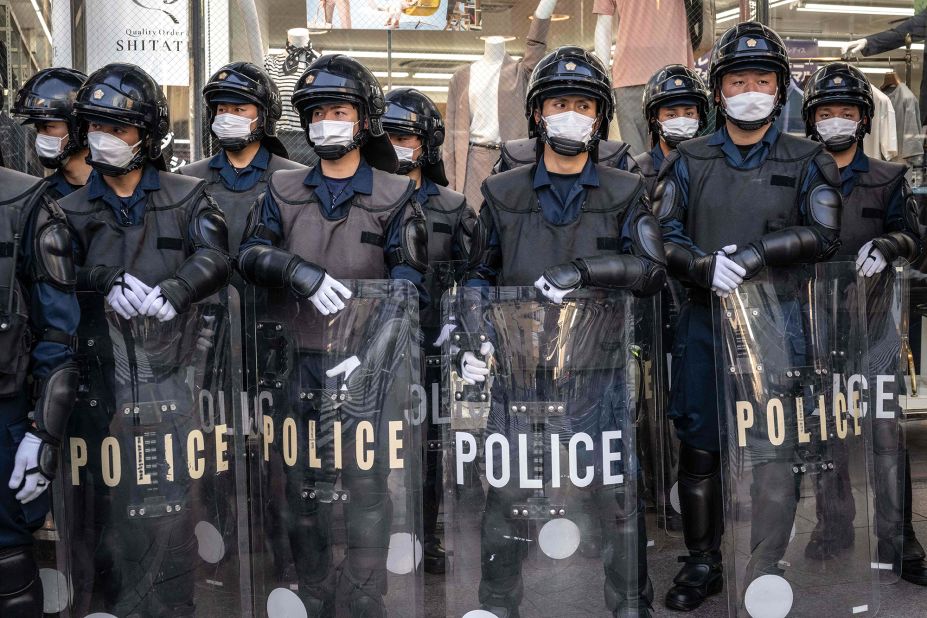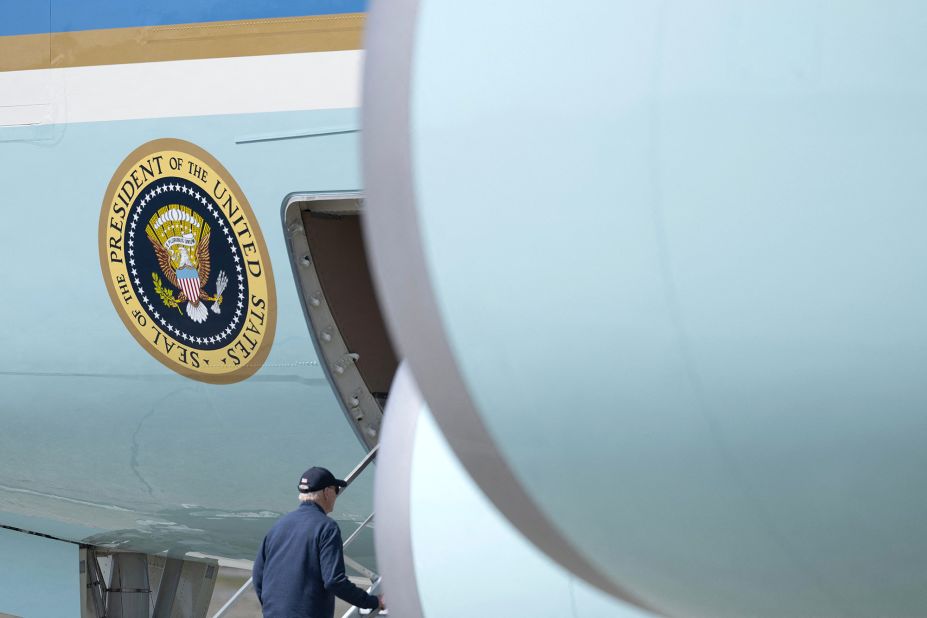 In pictures: President Joe Biden visits Japan
Japan is the sole Asian member of the G7, meaning the summit only occurs on the continent every seven years. That has helped lend a sense of urgency to the leaders' discussions on China, which recently sailed warships close to Japan in the leadup to the meetings.
Biden's aides have insisted there won't be any "arm twisting" around the G7 table when it comes to China, and have acknowledged that each of the countries represented – including France, Germany, Italy, the United Kingdom, Canada, Japan and the United States – will decide on its own approach.
At the same time, the US president places a premium on collective action, and wants a unified front when it comes to issues like Taiwan, the South China Sea and Beijing's coercive economic practices.
"I think you will see, coming out of this summit, alignment and convergence around the fundamental principles of our approach to the People's Republic of China," US national security adviser Jake Sullivan told reporters aboard Air Force One as Biden flew to Japan. "Of course, each country has its own distinct relationship and its own distinct approach, but those relationships and approaches are built on a common basis. And I think you will see that reflected in the outcomes of the G7."
Over the course of his four days here, Biden plans to attend a number of group and individual meetings with G7 allies, as well as with several leaders not in the G7 who have been invited this year as guests.
There were plans being laid to convene leaders of the Quad alliance, which consists of the United States, Japan, Australia and India, after a planned summit of the group was canceled when Biden scrapped his stop in Sydney.
He'll hold a news conference Sunday before returning to Washington.
Planning for Ukraine counteroffensive
No other global alliance has been as important in maintaining western unity following Russia's invasion of Ukraine than the G7. The bloc has been reinvigorated as leaders coordinate sanctions and billions of dollars in military assistance.
That will continue this week when the G7 unveils new sanctions meant to close loopholes that have allowed Russian entities to evade the restrictions already in place. They are expected to hear virtually from Ukrainian President Volodomyr Zelensky, who will undoubtedly issue a call for more advanced weapons.
Leaders are also expected to discuss the situation on the ground, where Ukrainian forces are preparing for a counteroffensive with the help of billions of dollars in new western military aid.
The hope, according to US officials, is that Ukraine can gain enough territory to provide Zelensky with leverage in eventual peace talks. But where and how those talks occur remains an open question; in the meantime, fears among European allies are strong that the war could turn into a grinding stalemate.
Recent military buildup by Japan
Japan has adopted a more robust foreign policy amid Russia's invasion of Ukraine and China's growing military assertiveness, a development welcomed inside the White House.
In December, Kishida unveiled a new national security plan that amounted to the country's biggest military buildup since World War II, doubling defense spending and veering from its pacifist constitution in the face of growing threats from regional rivals, including China.
The decision marked a dramatic shift for both the nation and the US security alliance in the Indo-Pacific region.
When Kishida made a secret trip to Kyiv in March, he became the first post-World War II leader to visit a war zone – further cementing the notion that Japan's foreign policy was entering a new era.
He's also selected the symbolic city of Hiroshima, where he has family roots, to host world leaders. Destroyed by an American atomic bomb in 1945, the city acts as a reminder to the gathered leaders of the importance of their diplomatic efforts. More than 100,000 people were killed in the bombing.
Biden is the second US president to visit Hiroshima. President Barack Obama paid a historic visit here in 2016, laying a wreath in a memorial park and meeting with some survivors.
The bombing of Hiroshima hastened an end to World War II but launched a new era of atomic brinksmanship. This week's gathering comes at a moment of heightened nuclear fears, with threats emanating from North Korea, Iran and Russia – each without a clear solution.