As the sun sets on another Little League game in America, 11-year Jack Wood, whose team just lost its recent game — and its first-place position — is still glowing with pride.
"Baseball is just, like, very fun, I want to go to the MLB," said Wood, who plays on the town, travel, and club teams in Ramsey, New Jersey.
But sometimes that fun is ruined, not by losing a game, but by adults.
Videos of parents and coaches verbally and physically assaulting umpires have gone viral. In one Little League game in Alabama, a coach was seen grabbing an umpire and throwing him to the ground, while kids looked on in bewilderment.
In another viral video, parents in Texas aggressively yelled at an umpire, who ended the game early over the disruption.
"This is a game for your kid, you want to argue balls and strikes for little league games?" the umpire can be heard shouting back to the parents.
The uptick in abuse against umpires and referees in youth sports has had a dramatic impact. There is a nationwide umpire shortage. Many umpires retired during the pandemic, but others have just had enough.
"It's very sad to see because it takes away from the game. The kids — it's something that they shouldn't have to see. Because now that's something that they think is okay," said Carl Kearney, a 21-year veteran umpire in New Jersey.
Since 2017, the number of baseball and softball umpires in the Babe Ruth youth baseball and softball league has been on the decline — with 6,229 in 2017 falling to 4,995 in 2022, according to the National Umpire Association. Between 2018 and 2022, youth sports lost nearly 20,000 umpires at the high school level, according to the National Federation of State High School Associations.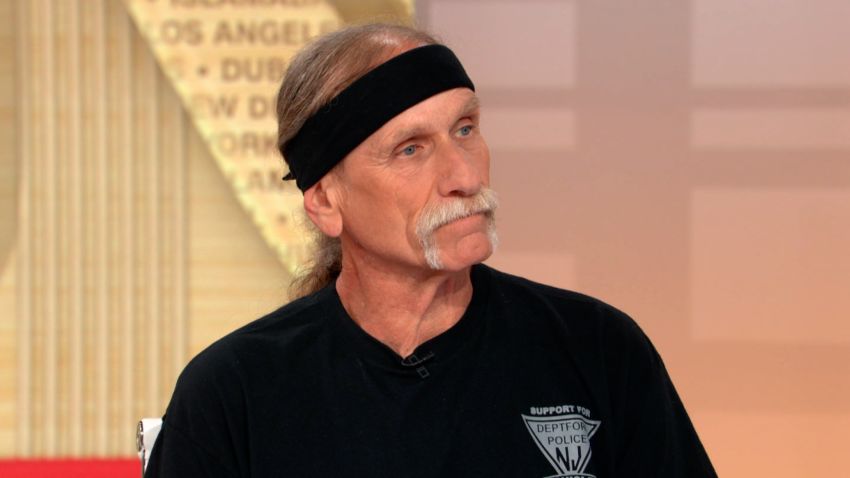 NJ Little League imposes new rule to protect umpires from harassment
"The kids are the victim of their parents' actions. The kids don't like it. They're totally embarrassed," said John Dugan, president of Ramsey Baseball and Softball Association in Ramsey, New Jersey.
Dugan says he's never had a physical altercation between an umpire and a parent at one of his games — but situations have gotten heated. He's had to step in between a parent and an umpire and has suspended parents up to several games to the entire season for bad behavior.
"There's an expectation that every game is do or die for their kids' future in this sport," said Dugan.
An art to arguing
Mike Wood, father to a Little Leaguer in Ramsey, New Jersey, says he's had his fair share of arguments with umpires, but things have never gotten physical.
"There is an art to arguing with umpires — you let them know under your breath you disagree with the call," said Wood, who is also a softball coach in town.
At one of his son's games, he consistently disagreed with an umpire, who ultimately suggested he leave the game. He didn't, but it settled him right down.
"The umpire said if you don't like the way I am calling the game you can leave," recalls Wood. "'I'm not going to leave. It doesn't mean I enjoy the way you are calling the game," Wood told the umpire.
But Wood says he respects umpires, especially as they deal with back talk from parents and coaches. The average pay for a youth umpire is $45 to $85 a game, according to the Babe Ruth League.
Kelly Peterfriend, who also has a son in Ramsey's Little League, says she gets most animated during her son's soccer games.
"I've been told by the coaches to try to be a little quieter and they say 'please calm down, you are getting too loud.' Sometimes they will give me a look and I know what they mean," Peterfriend said.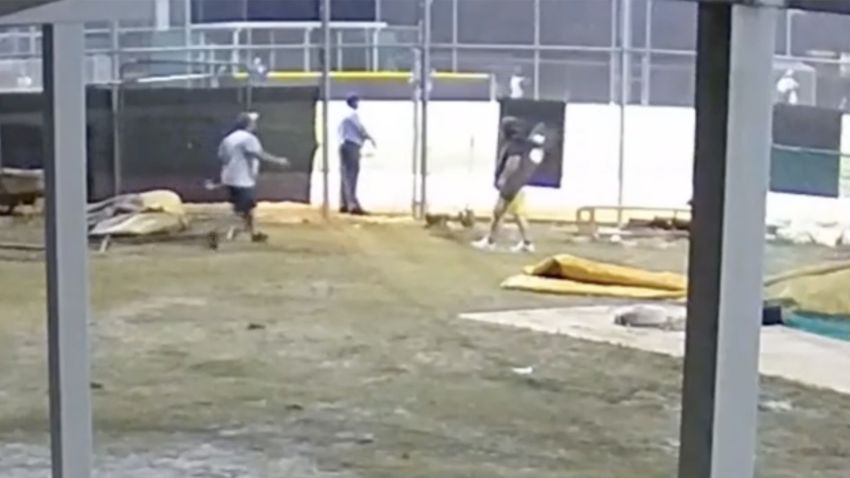 Dad knocks out umpire at son's baseball game
Bad behavior from parents stretches to other sports like softball and basketball – which are also short umpires and referees.
Parents can shell out hundreds or thousands of dollars for youth sports. That can up the ante when it comes to games.
"The more money you put into something – the more invested the parents are as well," said Wood.
Trying to have fun
Evan Peterfiend, Kelly's son, says he is in the zone when he plays baseball. Of all the players, he spends the most time with the umpire in his position as catcher. He says he is rarely distracted by fans, parents, or friends — but has seen parents yell at the umpires.
"If he gets a little nasty and a little ugly, I ask the coaches to manage that, otherwise I have to stop the game. And nobody wants that," said Kearney.
Especially not the players. Evan says a game stop can mess up his flow.
"They [parents] should be excited and focused on the game. But when they talk to the umpires and yell at the calls, I think that's a little unnecessary," said Evan Peterfriend.
For many Little Leaguers they just want to have fun. And an umpire is key to that. Jack Wood, who is also a catcher, says he's become friendly with at least one umpire in town.
"An umpire is important because he's the one making all the decisions and the calls on the field and if there wasn't an umpire, it wouldn't be good," said Jack Wood.
Part of the effort to recruit more umpires is getting younger generations interested. Mike Wood, who is Jack Wood's father, has stepped in as a parent umpire when the shortage played out in real time. He says he wouldn't want the job full-time though because it's not "worth the aggravation."