Less than half of the adult population in the US gets a flu vaccine every year. If you're among those who skip it — or perhaps forget — a new study shows getting physically active may be another powerful tool for added protection against the virus.
Here's what else you need to know to Get Up to Speed and On with Your Day.
(You can get "CNN's 5 Things" delivered to your inbox daily. Sign up here.)
1. Ukraine
Russia is launching larger aerial attacks at high-value locations in Ukraine from several directions at once, according to a US official. One of the latest Russian strikes hit a US-made Patriot air defense system in Kyiv, Russia's Defense Ministry claimed. A US official said they were assessing the damage to the system but denied it had been destroyed. Ukrainian military leaders have said the Patriot systems are critical to defending its infrastructure against ballistic missiles. The country has received at least two of the systems, one from the US and one from Germany, to enhance its air defenses. During a visit to Seoul on Tuesday, Ukraine's first lady Olena Zelenska asked South Korea's President to provide air defense systems and non-lethal military hardware, saying her country needed help with technology South Korea "is famous for."
2. Abortion ban
North Carolina's Republican-led General Assembly moved Tuesday to ban most abortions after 12 weeks, overriding a previous veto from the governor on the measure. After being overstepped by GOP lawmakers, Gov. Roy Cooper, a Democrat, said he is "energized to fight back on this and other critical issues." The state House voted 72-48 along party lines hours after the state Senate voted 30-20 to do the same. A three-fifths vote in both chambers, where Republicans hold supermajorities, was needed to override the governor's previous veto of the abortion ban. The bill, which takes effect July 1, prohibits any licensed physician from performing surgical abortions after the 12th week of pregnancy, with limited exceptions.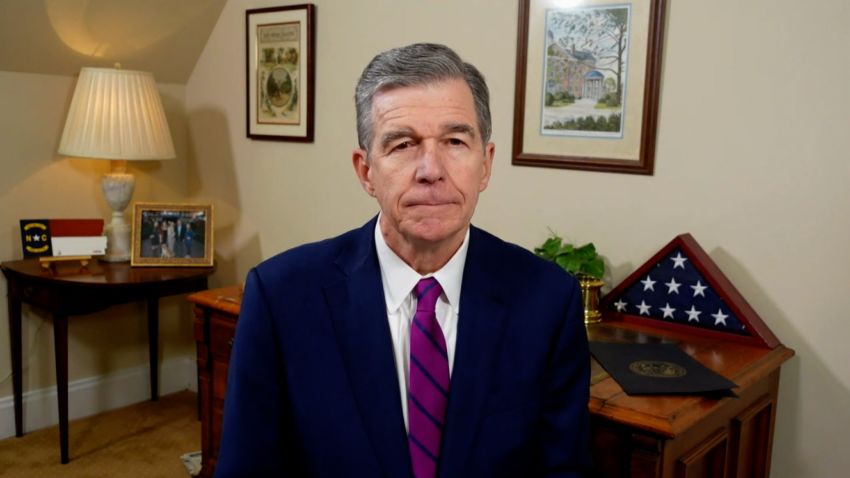 'This is wrong': NC governor on newly passed 12-week abortion ban
3. Immigration
A New York state supreme court judge has granted a restraining order temporarily blocking New York City Mayor Eric Adams from sending more asylum seekers to nearby Orange County. This comes after Adams said last week that New York would bus willing migrants to hotels in nearby counties temporarily to ease the influx of people arriving in his city. In a statement condemning the move, Orange County Executive Steven Neuhaus called New York a "self-proclaimed sanctuary city" and said his county "should not have to bear the burden of the immigration crisis." Sending willing migrants to hotels outside the city was part of Adam's plan to deal with what authorities believed would be a greater surge of migrants arriving in the city after last week's expiration of a Covid-related border restriction policy, Title 42.
Lawsuits filed to stop migrants from receiving housing
4. Pentagon leak
The Department of Homeland Security has directed its agencies to review and assess who has access to classified information by the end of June, according to an internal memo obtained by CNN — a move that comes on the heels of a leak of highly classified Pentagon documents discovered earlier this year. Last month, the Biden administration scrambled to deal with the fallout from the revelation that classified documents had been sitting publicly on the internet for weeks. Those leaked documents disclosed a blunt US intelligence assessment of the war in Ukraine, as well as details revealing US intelligence collection on allies. Authorities arrested and charged a 21-year-old in connection with the leak.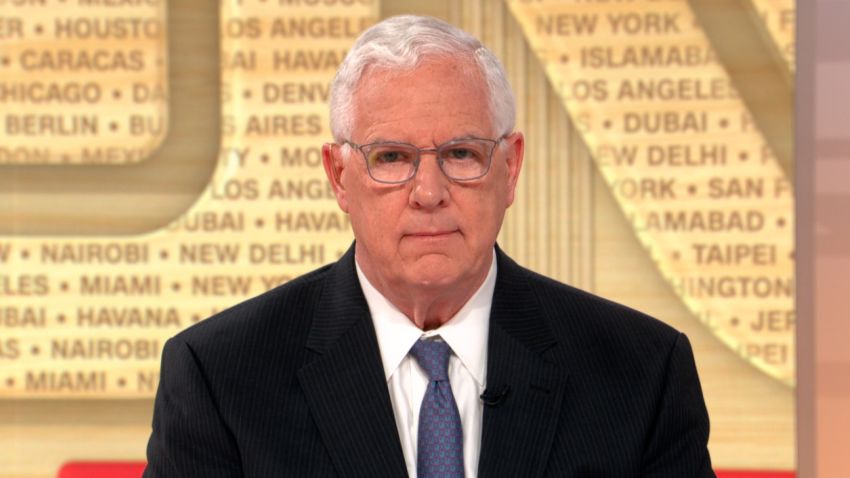 CNN intelligence analyst on the meticulous steps taken to apprehend accused Pentagon leaker
5. Health care workers
Concern is growing among some US lawmakers about the nation's ongoing shortage of health care workers. In areas where a health workforce shortage has been identified, the US needs more than 17,000 additional primary care practitioners, 12,000 dental health practitioners and 8,200 mental health practitioners, according to the latest data this week from the Health Resources & Services Administration. "We have nowhere near the kind of workforce, health care workforce, that we need," Vermont Sen. Bernie Sanders told CNN on Friday. Meanwhile, the heads of historically Black medical schools met with Sanders in a roundtable last week and are calling for additional funding to train a more diverse workforce.
BREAKFAST BROWSE
Google says it will delete inactive accounts
Use it or lose it! Google said it will begin deleting inactive accounts starting in December.
Jennifer Aniston wears a disguise to shop for her new beauty brand
The actress succeeded in keeping a low profile while shopping for her new haircare line. Watch the video here.
Arnold Schwarzenegger says his 'I'll be back' tagline was an 'accident'
It turns out one of the most memorable moments in the 1984 film "The Terminator" came about by sheer chance.
San Antonio Spurs win NBA Draft lottery
The team is expected to pick 7-foot-4 Frenchman Victor Wembanyama.
The 76th Cannes Film Festival began this week
The glamorous event kicked off Tuesday with the premiere of Johnny Depp's Louis XV period drama, "Jeanne du Barry."
TODAY'S NUMBER
6
That's how many hours the Philippines was expected to completely shut down its airspace for today to replace malfunctioning electrical equipment. The planned maintenance was an effort to improve systems that will prevent power outages at Manilla's airport. In this year alone, two major outages at the airport caused widespread chaos with hundreds of flight cancellations affecting tens of thousands of passengers.
TODAY'S QUOTE
"Love won tonight, and we made history."
— Former journalist Donna Deegan, claiming victory after projections Tuesday showed she will become the first female mayor of Jacksonville, Florida. This marks only the second time in 30 years that a Democrat will win the office in the state's most populous city. Jacksonville is currently the biggest city in the US led by a Republican mayor.
Read more key takeaways from the elections Tuesday in Kentucky, Pennsylvania and Florida.
TODAY'S WEATHER
Check your local forecast here>>>
AND FINALLY…
This is how plants react when a bug starts eating them
Be-leaf it or not, plants have a way to deter bugs that are eating too much of their leaves. Watch the video here.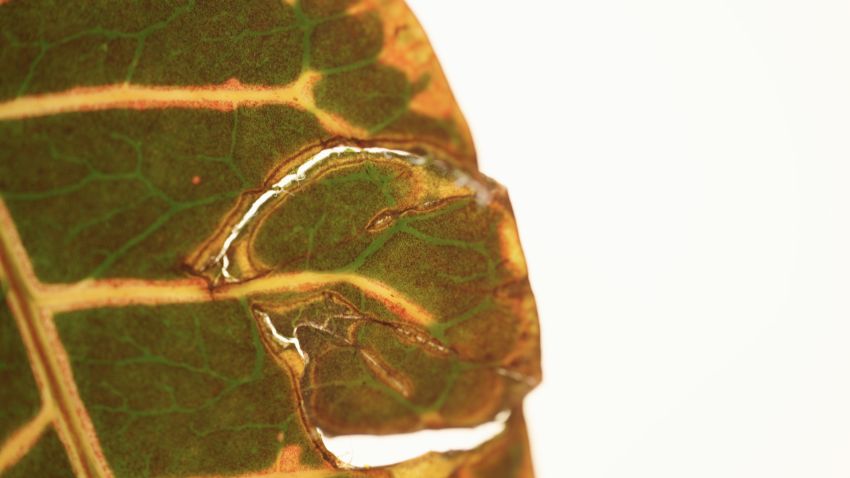 This is how plants react when a bug starts eating them