Sign up for CNN's Eat, But Better: Mediterranean Style. Our eight-part guide shows you a delicious expert-backed eating lifestyle that will boost your health for life.
Fresh produce is popping out of the ground, and farmers markets are opening across the country, with tables stacked high. It's hard to resist the bounty of all these just-picked vegetables, but once they're home and in the fridge, the thought of how you're going to eat them all might be a bit overwhelming.
The easiest thing to do with raw vegetables is to toss them with dressing and call it a salad. Or a side dish. Or both. If that sounds too boring, it's time to spice things up with homemade dressing. There's no shortage of packaged options at the store, but why not make your own and expand your horizons?
Making homemade salad dressing is so easy you might not even have to pick up a knife (once you've sliced and diced your fresh veggies, of course). It's inexpensive and fresh, and when it comes to flavor combinations, you're only limited by your imagination, not restricted to what you'll find in a bottle.
I always have a few mason jars of dressing hanging out in the fridge, ready to be drizzled, dipped and devoured with whatever produce makes its way into the house. Here are my favorite methods and tips for homemade salad dressing from my years of experimentation.
Start with a vinaigrette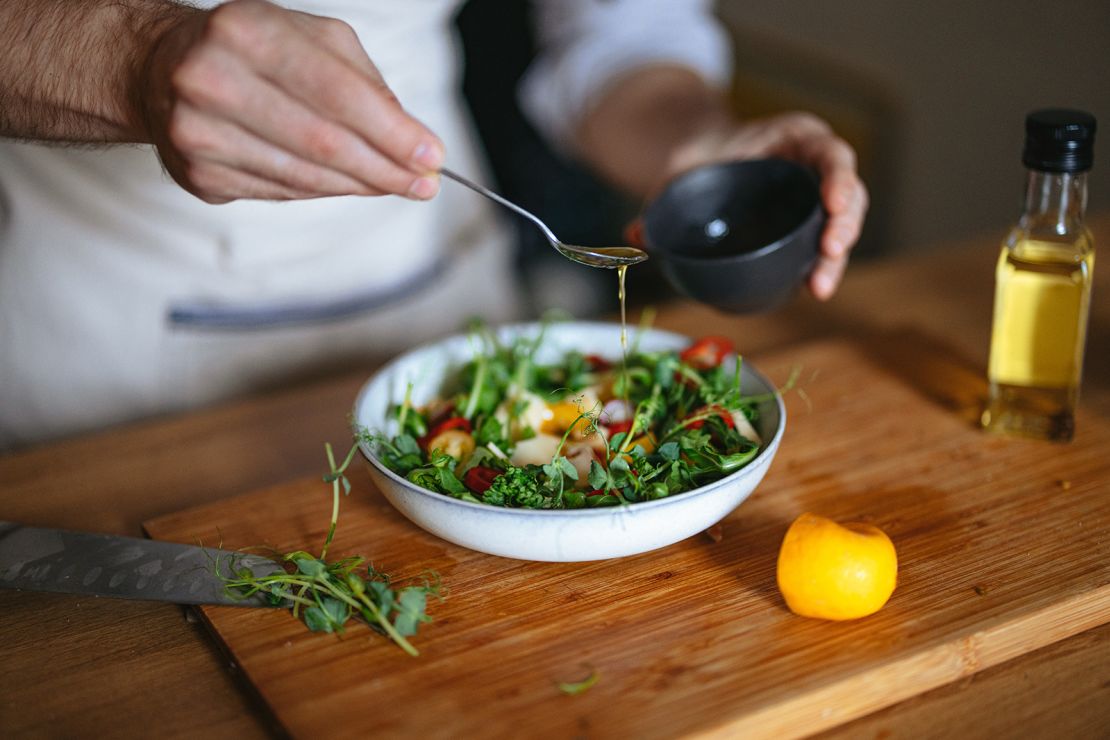 If this is your first time dipping your toes into the waters of homemade dressing, you can't go wrong with a classic vinaigrette. This is the traditional blend of fat and acid — typically oil and vinegar or citrus juice — plus salt and pepper to taste.
The basic ratio is three parts oil to one part acidic liquid (such as 3 tablespoons olive oil to 1 tablespoon vinegar) to make enough dressing for one or two salads. However, this formula is more of a rough guideline than an absolute rule, so if you love vinegar or citrus, you may prefer a 2-to-1 or even an equal-parts ratio.
Play around with the elements of oil and acid, and add other ingredients for complexity and flavor, such as:
• Minced shallots or garlic
• Minced fresh herbs or a few pinches of dried herbs
• Mustard — Dijon is traditional, but you can pick your favorite
• Sweeteners like honey, maple syrup, coconut sugar or agave nectar
Or pick one of these combinations and adjust to taste, substituting as desired:
• Olive oil + balsamic vinegar + roasted garlic
• Avocado oil + lime juice + minced cilantro
• Olive oil + lemon juice + stone-ground mustard + minced shallots
• Walnut oil + champagne vinegar + fresh thyme or dill
• Sesame oil + rice vinegar + orange juice + honey
Spoon up creamy dressings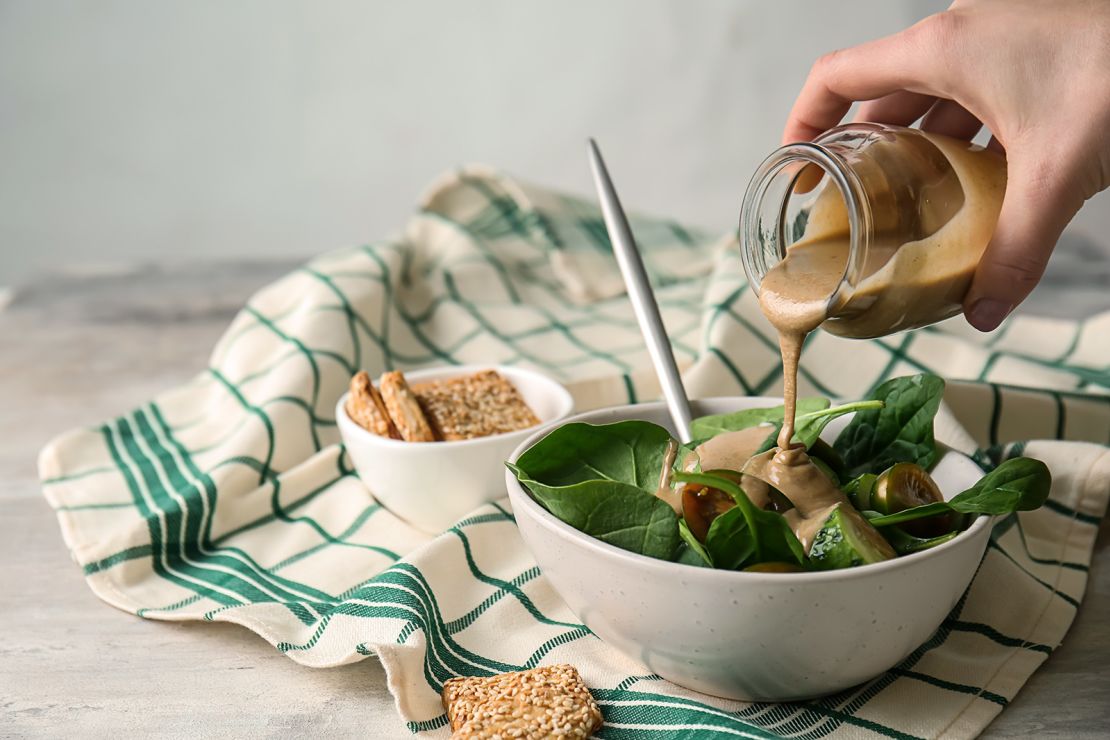 Once you're comfortable whisking up vinaigrettes of every imaginable variety, it's barely an extra step to take your homemade dressing to the next level with a creamy element.
Creaminess doesn't have to come from dairy products exclusively, either. While Greek yogurt, buttermilk, mayonnaise and sour cream are often used to give dressing that rich mouthfeel we all love, their plant-based alternatives work just as well when blended into dressing. Foods like avocado, miso, tahini and nut butter can also have the same effect.
In the case of my favorite Caesar dressing, Parmesan cheese works in tandem with buttermilk or yogurt to create a creamy texture.
Try any of these recipes to get you going:
• Creamy Italian dressing with mayonnaise (regular or vegan)
• Avocado green goddess dressing
• Spicy cashew butter dressing, just like Trader Joe's
As for ranch dressing, I'll admit: Even though I have a recipe for homemade ranch in my cookbook "Classic Snacks Made From Scratch," sometimes I can't resist the craving for the bottled version. If you feel similarly about ranch (or another specific dressing that hits your nostalgia buttons), there's no shame in keeping a bottle around.
However, if you do want to make homemade ranch dressing, it's not too difficult. Mix a blend of mayonnaise, sour cream and yogurt or buttermilk with garlic, dill, parsley and/or chives and spices. I always use salt and freshly ground black pepper, but the more adventurous among you can turn up the heat with hot sauce, pepper flakes or Cajun seasoning.
Homemade dressing tips and tricks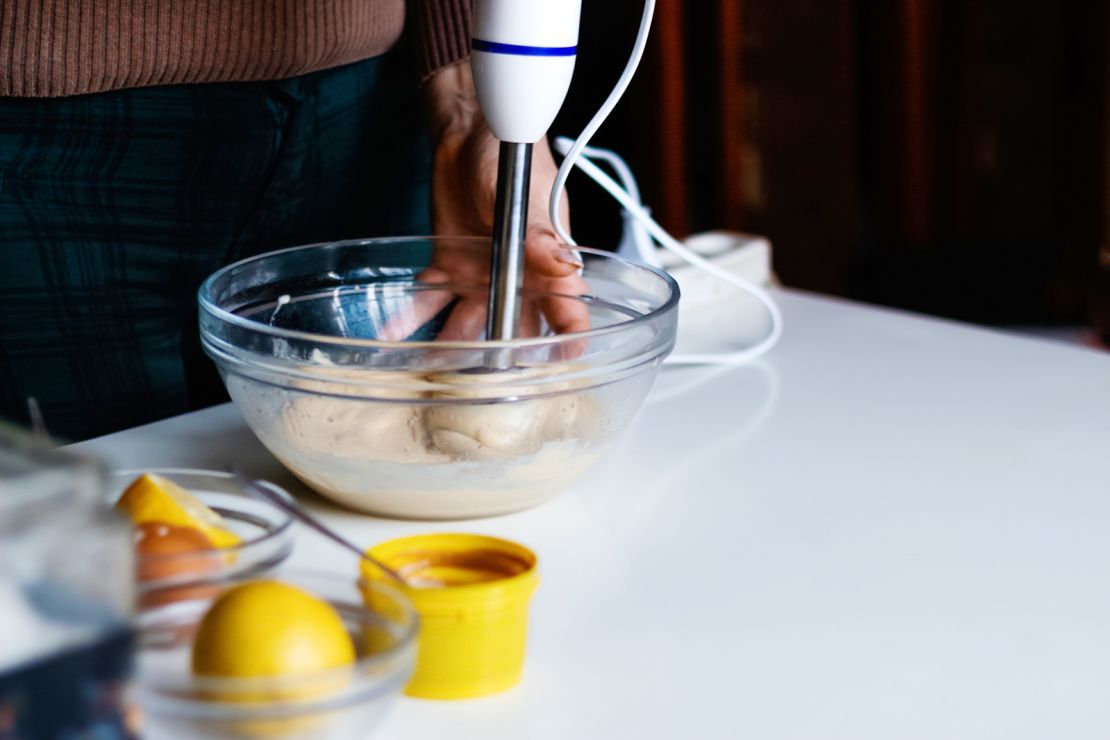 To get a creamier, thicker texture for any homemade dressing, make it in a blender or food processor. This helps evenly emulsify the oil with the acid and keeps the emulsion stable longer. I use this technique in most of my dressings; try it with a basil vinaigrette or Chipotle's beloved honey vinaigrette.
Use a freshly grated citrus rind in your dressing to add an extra punch of flavor. The rind is packed with essential oils, which will permeate the dressing. If you don't want pieces of rind (however finely grated) in the finished dressing, simply soak them in the vinegar for 15 to 30 minutes, and strain before whisking.
Let your dressings do double duty as marinades. If you do it with bottled dressings, you can do it with homemade. Don't forget, however, that once raw meat has come into contact with the marinade, you can't use it for anything else. So be sure to save a bit of fresh dressing to serve with the meal if desired.
Finally, you can always reverse-hack a homemade dressing with leftover creamy dips and spreads. Loosen the consistency of a thicker dip with vinegar, lemon juice or even a bit of leftover broth, tasting and adjusting as you go.
Casey Barber is a food writer, artist and editor of the website Good Food Stories.