US Customs and Border Protection officers in Cincinnati seized dozens of shipments of unapproved injectable cosmetic treatments – including Juvéderm and Botox – over a two-week period, authorities said.
The unregulated fillers from Bulgaria, Spain, China and Korea were being sent to Oregon, South Carolina, Florida, New York and other US locations, according to the federal agency.
Officers seized 78 shipments of products that would have been valued at nearly $175,400 had they been genuine and approved by the US Food and Drug Administration, a news release stated.
The FDA regulates injectable cosmetic treatments, which can contain unknown and potentially harmful ingredients, according to the release.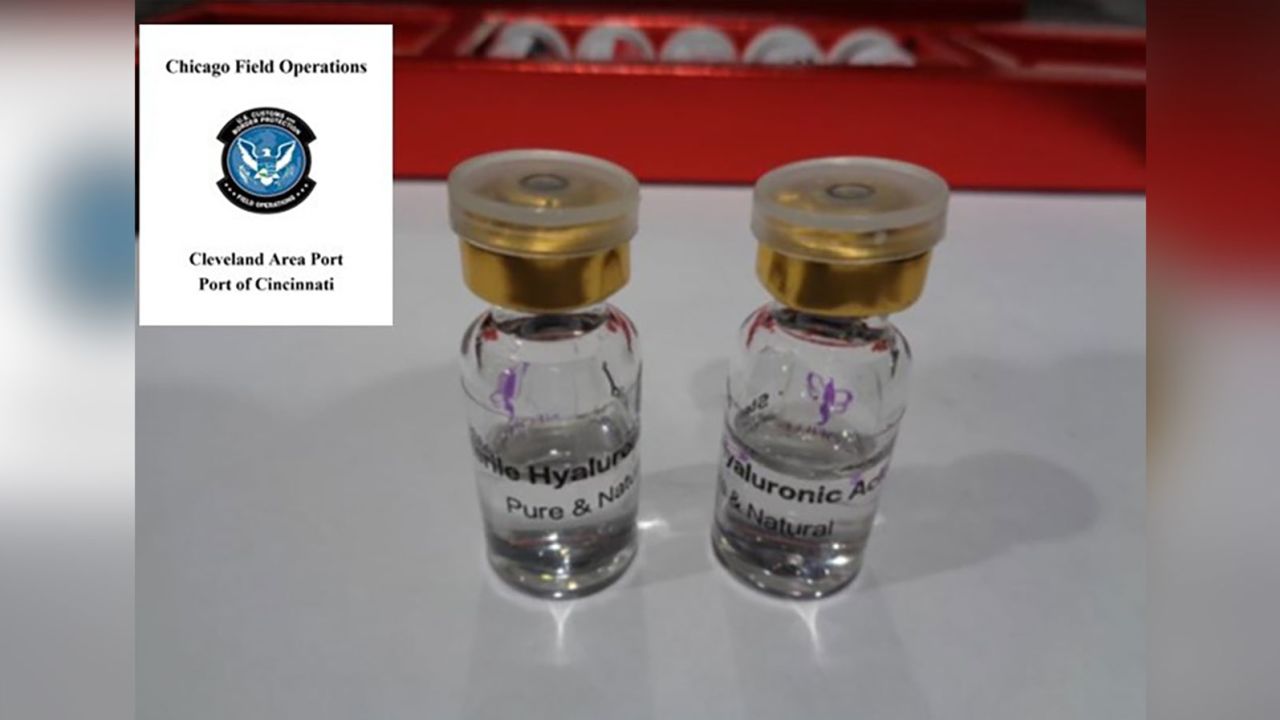 When used under the direction of licensed medical professionals, cosmetic injectables can treat a number of health problems and aesthetic concerns such as smoothing facial wrinkles, the release stated.
"Purchasing unapproved injectables is a health and safety risk," said Cincinnati port director Richard Gillespie in a statement.
"Cheaper is not always better, especially when it concerns your family's health and welfare," Gillespie said.
One shipment of prohibited Botox originating in Hong Kong – which would have been worth $9,000 – contained 10 vials, or around 1,500 injections, of the botulinum toxin, authorities said.
Other seized injectable cosmetic treatments included Meditoxon, Dermalax, Neuramis, Restylane, Hutox and Sculptra.
"There is no way to know whether these drugs were made under good manufacturing practice conditions, and sterility of these products (is) not always assured," said Dan Solis, the FDA's assistant commissioner for import operations.
In November 2022, San Francisco-area doctor Lindsay Clark pleaded guilty in connection to using unapproved products she sold as genuine Botox and Juvéderm, according to the US Department of Justice.
Authorities said she violated the Federal Food, Drug and Cosmetic Act by receiving and delivering misbranded and non-FDA-approved drugs bought outside the US.
Clark's practice received more than $1 million from the sale and use of the products.