The ninth annual SeriesFest recently took place in Denver, Colorado, where I attended the event for the first time.
A celebration of episodic TV, the festival gathers creators and fans for several days of screenings, workshops and more.
I was there to moderate a discussion after the screening of the "Peak TV" episode of CNN's new limited series, "The 2010s." The conversations showcased how much we as a culture love television, and that's the theme of this week's newsletter.
Something to sip on…
A showcase for stories by and about people of color, women, the LGBTQ+ community and people with disabilities were, for me, one of the highlight's of SeriesFest.
The importance of inclusive storytelling for audiences may be one of the reasons CBS reversed course on a decision to cancel one of its more diverse shows, "S.W.A.T." Its star, Shemar Moore, headlines in one of the few series on network TV (meaning, outside of streaming) to feature a Black male lead.
"We have listened to our viewers and their outpouring of passion for 'S.W.A.T.' and we have reached an agreement to renew it for a final season of 13 episodes to air during the 2023-2024 broadcast year," CBS Entertainment president Amy Reisenbach and Sony Pictures Television Studios president Katherine Pope said in a joint statement this week.
"S.W.A.T." fans will now get a seventh and final season to bid farewell.
One thing to talk about…
Speaking of dedicated viewers, shout out to my friend Ro Lawson for demanding I watch NBC's comedy "Grand Crew."
The laugh-out-loud sitcom about a group of Black professionals who are friends has a fantastic ensemble cast. My personal favorite cast member is Justin Cunningham, who plays Wyatt Fields, a married artist who is just the right amount of optimistic and persnickety. He also portrayed Kevin Richardson as an adult in the critically acclaimed Netflix miniseries, "When They See Us."
Check out "Grand Crew" when you can.
You should listen to…
My admiration for Paul Giamatti is in the "Billions."
Now that I've gotten that joke out of the way, my appreciation for Giamatti grew when I attended a recording of the actor's podcast "Chinwag" while at SeriesFest.
No spoilers since the episode hasn't released yet, but Giamatti and his friend – philosopher and author Stephen Asma – have a blast on the pod delving into topics ranging from Hollywood to the extraterrestrial.
I learned some wild things from the recording and bet many of you will too.
Cannot wait to watch…
"Black Knight"
With the way the world is going, you wouldn't think we need more dystopian dramas.
But, personally, I think the genre can remind us that while things are bad, they aren't that bad.
Enter "Black Knight," a series in which the Korean peninsula is a wasteland wrecked by pollution where only one percent of the population has survived. According to the show's tagline, "the survival of humanity depends on the Black Knights — and they're far from your average deliverymen."
I feel the tension already!
The series starts streaming on Netflix Friday.
"The Great" Season 3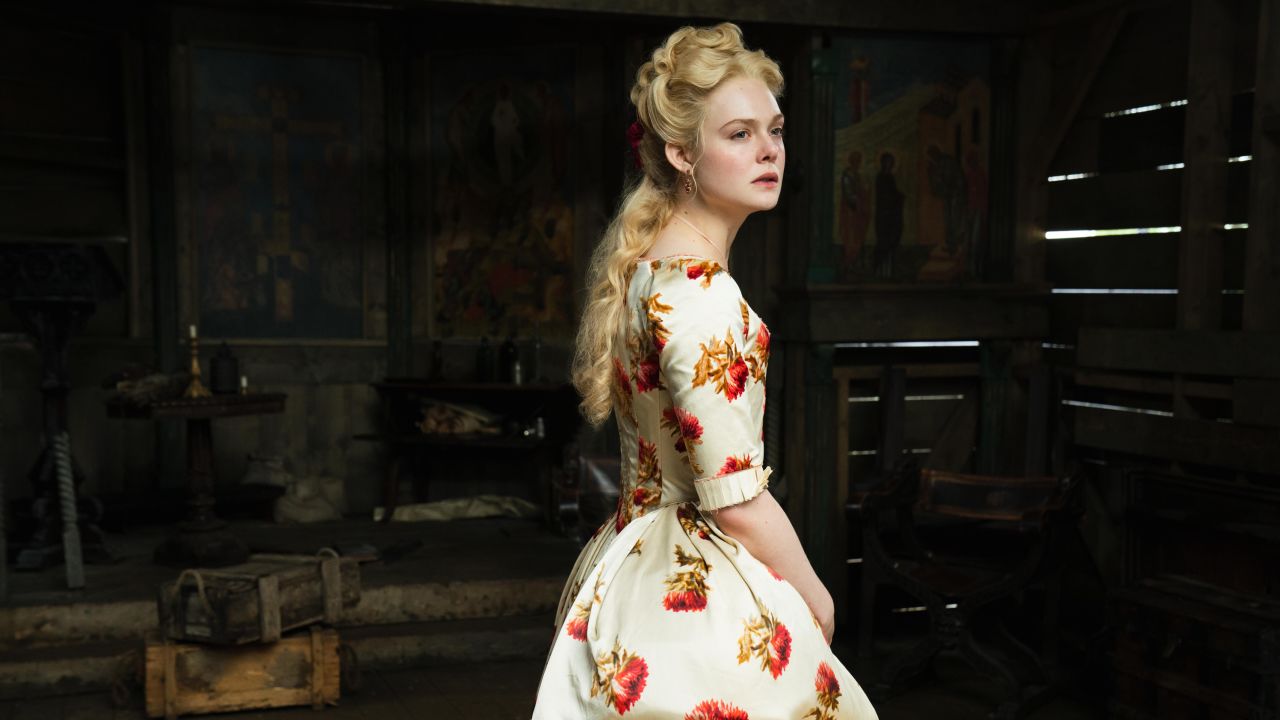 This one is a personal favorite.
Elle Fanning and Nicholas Hoult shine as the stars of Hulu's wildly inaccurate and deliciously scandalous historical dramedy, "The Great." If you like your humor skewed toward inappropriate and don't mind your history with a heavy dose of creativity, start with Season 1 and get to binging.
The show returns Friday for Season 3