A man accused of killing one person and injuring five others in a 2022 shooting at a church in California's Orange County has been indicted by a grand jury on federal charges, including those alleging hate crimes and obstruction of free exercise of religious beliefs.
The 98-count indictment against David Wenwei Chou, accused of opening fire at the Geneva Presbyterian Church in Laguna Woods on May 15, 2022, was filed Wednesday in US District Court in California's central district.
Chou, now 69, "allegedly acted because of the victims' national origin and religion, and he intentionally obstructed the victims' religious exercise," the US Justice Department said.
Chou arrived at a church lunch banquet, attempted to lock the doors from the inside with chains and super glue and then opened fire at elderly churchgoers, officials have said. Chou also had a bag of Molotov cocktails and a bag of extra ammunition, according to authorities.
Dr. John Cheng, a family and sports medicine physician there with his recently widowed mother, charged at the man and was fatally shot. His efforts caused the gun to jam, authorities said.
Cheng, 52, was pronounced dead at the church, and authorities praised him as a hero for preventing further bloodshed.
Four men aged 66, 75, 82 and 92 and an 86-year-old woman were injured. 
A pastor struck the gunman with a chair, and others hogtied the man and took at least two handguns from him, officials said.
The federal indictment charges Chou with 45 counts of obstructing free exercise of religious beliefs by force; 45 counts of violating the Matthew Shepard and James Byrd Jr. Hate Crimes Prevention Act; six counts of using a firearm during the commission of a crime of violence; a count of attempting to damage or destroy a building used in interstate commerce by means of fire and explosives; and a count of carrying explosives during the commission of a federal felony offense.
CNN has sought comment from Chou's attorney, Jennifer Ryan.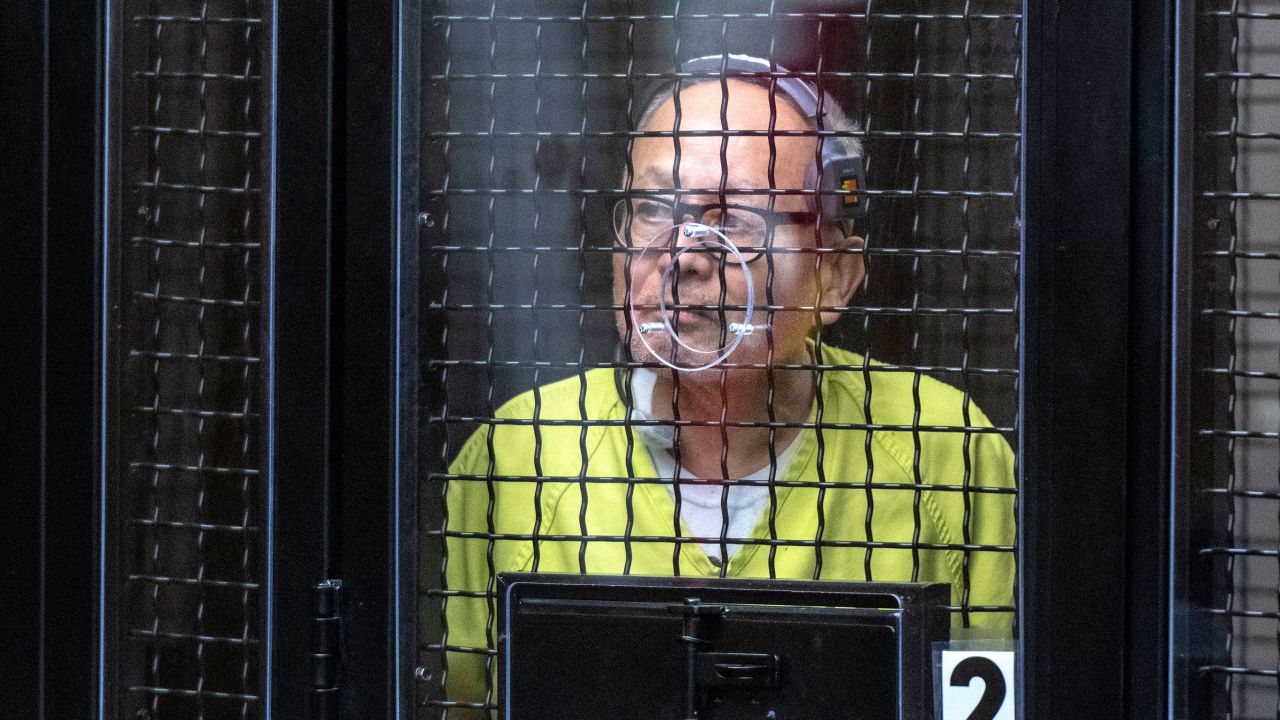 If Chou is convicted on the federal charges, he would face the death penalty or receive a sentence of life in prison without the possibility of parole, according to the Justice Department.
Chou already was being held in state custody awaiting trial on state criminal charges, the Justice Department said. He was charged last year in state court with counts including felony murder and premeditated attempted murder.
CNN's Taylor Romine contributed to this report.