The most popular search engine in the world will soon look a little different. The next evolution of Google's homepage will feature an AI-powered chatbot to answer questions "you never thought Search could answer," the company said this week.
Here's what else you need to know to Get Up to Speed and On with Your Day.
(You can get "CNN's 5 Things" delivered to your inbox daily. Sign up here.)
1. CNN town hall
CNN hosted a town hall Wednesday with former President Donald Trump, the frontrunner for the GOP presidential nomination in 2024. Once again, he refused to concede that he lost the 2020 election and repeated false claims about it being stolen. Taking questions from New Hampshire Republicans at the town hall moderated by "CNN This Morning" anchor Kaitlan Collins, Trump similarly made false and unsubstantiated claims about the violence on January 6, 2021, the economy and his handling of records after leaving the White House. It was his first appearance on CNN since 2016, but analysts say it was also a display that his combativeness, election denialism and untamed fury remain much the same since his time in office.
2. Immigration
The Trump-era border restriction policy known as Title 42 is set to expire tonight, likely resulting in an influx of migrants at the US-Mexico border. Authorities encountered more than 10,000 migrants along the southern border on Tuesday, according to a Homeland Security official, surpassing government estimates for the aftermath of Title 42. Hundreds of US troops have arrived at the border as officials and migrants brace "for the unknown," the mayor of El Paso, Texas, said. The 2020 policy has allowed US authorities to swiftly return migrants encountered at the border to their home countries or send them back to Mexico over pandemic-related reasons. It's set to end at 11:59 p.m. ET today.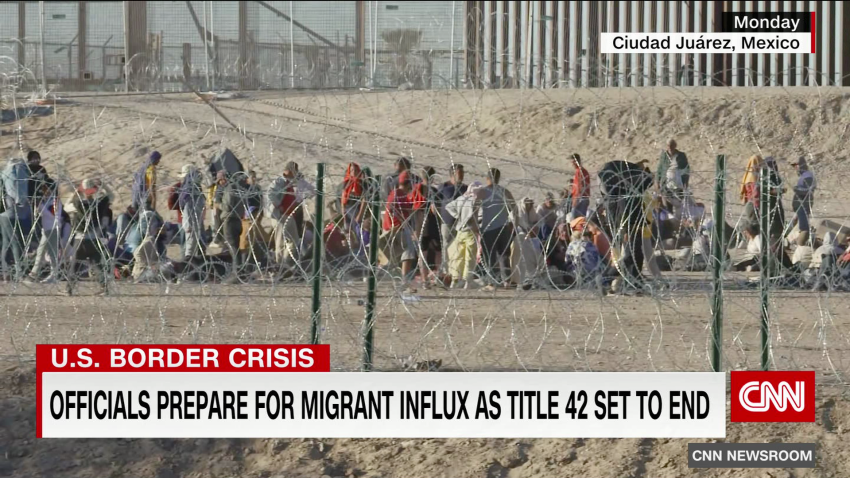 Asylum seekers wait to be processed as Title 42 set to lapse
3. Covid-19
After more than three years, the United States' declaration of a public health emergency due to Covid-19 ends today. However, this does not mean that the virus has magically disappeared. According to the CDC, there were more than 77,000 new Covid-19 cases last week — and this is likely an underestimate, given that many people are testing for coronavirus at home or not at all. The US declaration, which has been renewed 13 times, essentially gave the government wide-ranging flexibility to implement certain policies and actions. The expiration today means an immediate end to some programs as well as some changes to how Covid-19 data is collected. But the CDC said it will still keep a close eye on the virus by utilizing more novel approaches like genomic sequencing and wastewater testing.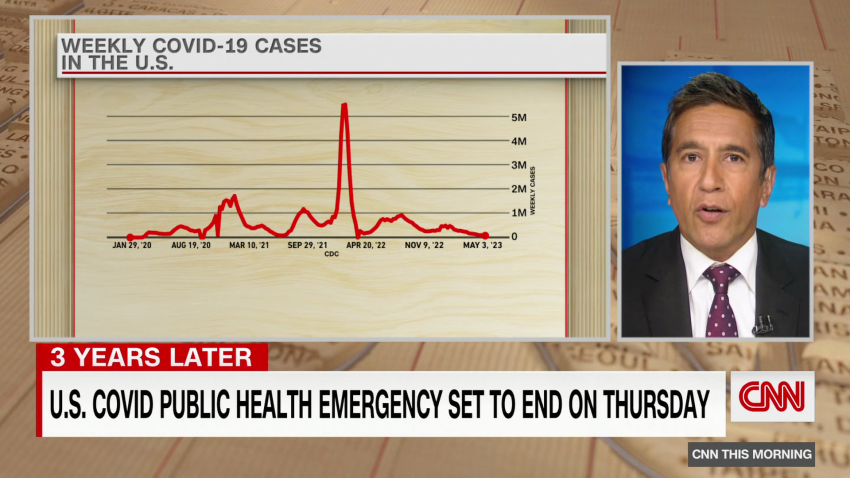 U.S. Covid health emergency set to end Thursday
4. Sudan
More than 1,300 Americans have departed Sudan since intense fighting broke out in April between warring Sudanese military factions. The violence over the past several weeks has left hundreds dead and thousands injured, caused tens of thousands to flee their homes and has left the country on the brink of a civil war. Several ceasefires between the parties have not yielded an end to the fighting and have prevented the flow of humanitarian aid into the country. However, the US is now "cautiously optimistic" that there may be an agreement to deliver desperately needed resources and services to the country in the coming days, a top State Department official said Wednesday.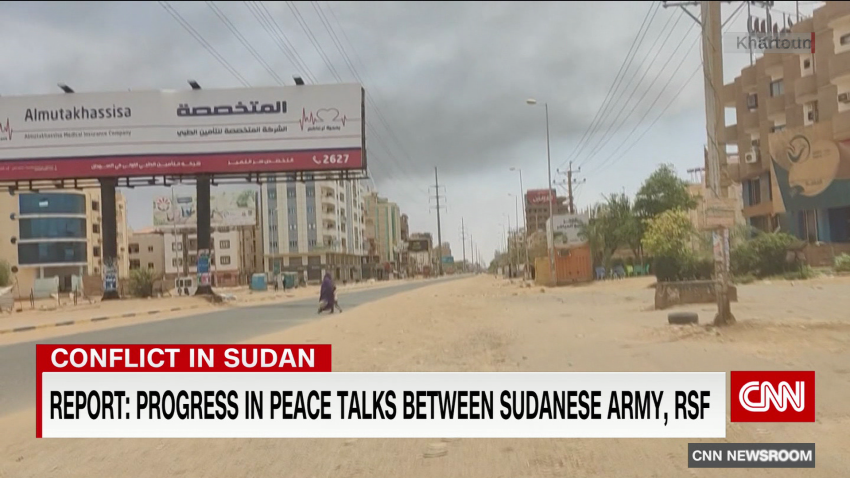 Sudan peace talks make progress, mediation source says: Reuters
5. Textbook ban
Florida has rejected dozens of social studies textbooks in K-12 schools that mention social justice, taking a knee and other content of "concern." Several book publishers recently submitted materials to the state's Department of Education, but nearly 35% were rejected due to "inaccurate material, errors and other information that was not aligned with Florida Law," the department said this week, citing the state's "rigorous standards." The move by the Florida Department of Education comes as Republican lawmakers, including Gov. Ron DeSantis, have made widespread efforts to restrict how racism and history are taught in schools. It also comes amid a contentious national debate on the issue.
BREAKFAST BROWSE
Here's what's getting cheaper at the grocery store
When making a grocery run nowadays, egg prices make me want to head toward the eggs-it. Here are some food items that are getting cheaper, for those who appreciate a little savings.
'Jeopardy!' faces backlash after contestants mispronounce answer
Some viewers were upset when all three contestants on Tuesday's episode had the correct response to a clue but lost out due to incorrect pronunciation.
Georgia Bulldogs decline White House invitation
Read why the college football champions at the University of Georgia declined an invitation to the White House.
UK tabloid apologizes to Prince Harry
The Daily Mirror apologized to The Duke of Sussex for using unlawful methods to gather information about his private life.
6 money tips for new grads
When you're fresh out of college or grad school, adulting in the "real world" can be overwhelming at times — especially when it comes to finances. Check out these smart money moves that can help you get started.
For more tips, sign up for CNN's Adulthood, But Better newsletter series. You'll receive a seven-part guide with tips to help you make more informed decisions around personal finance, career, wellness and personal connections.
TODAY'S NUMBER
17
That's how many advisers for the FDA voted unanimously Wednesday in support of an over-the-counter birth-control pill, saying the benefits outweigh the risks. The FDA doesn't have to follow its advisers' advice, but it often does. If approved, it will be the first birth-control pill available over the counter in the US. The FDA is expected to make a decision on the matter this summer. 
TODAY'S QUOTE
"I think he has other things to focus on in his life other than running for reelection."
— House Speaker Kevin McCarthy, telling CNN on Wednesday that he will not support GOP Rep. George Santos running for reelection as the New York congressman battles a flurry of investigations. Santos is facing 13 federal charges: seven counts of wire fraud, three counts of money laundering, one count of theft of public funds and two counts of making materially false statements to the House of Representatives. Santos has pleaded not guilty and blasted the indictment as a "witch hunt."
TODAY'S WEATHER
Check your local forecast here>>>
AND FINALLY…
Nike owes its success to a waffle
Watch this short video to see how a waffle maker helped inspire a running shoe revolution. (Click here to view)
Nike owes its success to a waffle