Editor's Note: David Gergen has been a White House adviser to four presidents of both parties and is a senior political analyst at CNN. A graduate of Harvard Law School, he is a professor of public service at the Harvard Kennedy School and co-founded its Center for Public Leadership. The opinions expressed in this commentary are is own. View more opinion at CNN.
Settling in to watch Wednesday night's town hall on CNN, I was relatively confident that the country has had enough of this nightmare called Donald Trump. Surely, a jury finding him liable for sexual battery and defamation in a civil case a day earlier would be a final blow.
Yes, some polls say he is actually gaining ground, but American history suggests that the careers of scoundrels often die a death of a thousand cuts.  So, why worry about a town hall?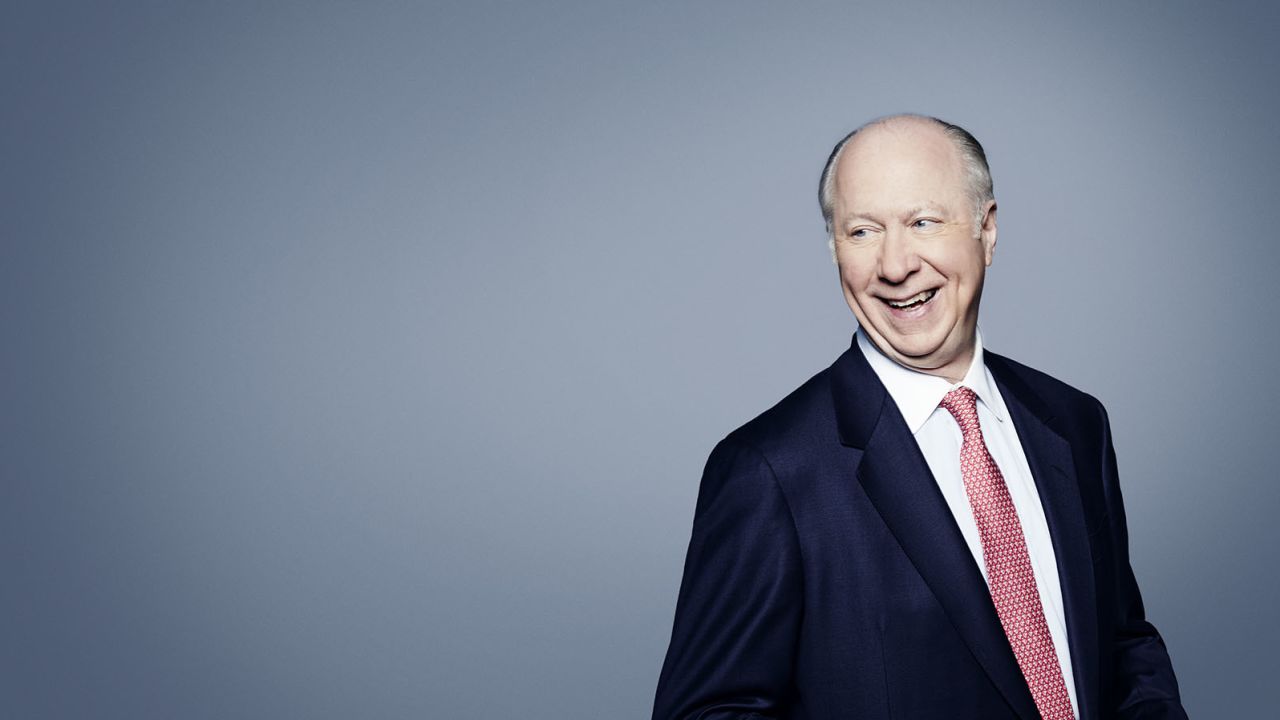 A little more than an hour later, I emerged shaken.  Trump once again spewed a torrent of lies and insults. He interrupted so often and so rapidly that fact checkers couldn't keep up. Unusual for Trump, he also came armed with arguments that he unleashed with ease.
For her part, his CNN moderator, Kaitlan Collins, did an admirable job in challenging him. She was especially effective in posing pointed questions about the rights of women and US policies in Ukraine. Her early days in journalism on the conservative side strengthened her credibility.
But Trump was a force of nature against her. He is a bully — mean, nasty and disrespectful of anyone in his way. To him, the facts didn't matter; he was there to assert male dominance. He didn't choose to have a meaningful conversation. He chose to deny reality.
What was equally disturbing was the reaction of the audience members. They had been carefully screened to represent a cross section of New Hampshire voters who say they intend to vote in the coming Republican primary. Historically, such New Hampshirites have been closer to the politics of former President George H.W. Bush than to Trump.
Re-watching the video of this town hall should be a requirement for Republican activists across the country. These were mainstream Americans in New Hampshire who were literally laughing and jeering when women's rights were on the line. The Trump supporters seem to have conquered the soul of the party.
Given the roughness of today's politics, future hosts of town halls should consider requiring audiences to hold applause and laughter until the end of a program. The squeals and raucous clapping Wednesday night, along with the standing ovation at the end, made it seem a very partisan affair.
Get Our Free Weekly Newsletter
As a nation, we don't talk to each other very much about the dark side of our public life. We like to emphasize good will, freedom and hope for a better life. But the ugly truth is that too often, many of us also want our leaders to be tough, unsparing bullies who are unafraid to exercise power. Many of our fellow Americans believe the world is a nasty neighborhood, and they expect our national leaders to keep a club in the closet.
Trump is one of the only people in either party who fits that bill these days.  Florida Gov. Ron DeSantis is another — and that accounts to a significant degree for his upward rise. If the Trump candidacy does collapse, DeSantis has all the makings of a very smart — and very tough — Trump.
As much as I hate to admit that Trump is effective at anything, I don't see anyone else in either party who keeps a club in the closet and enjoys wielding it as much as he does. His bullying qualities are extremely unattractive on a personal level, but to many Americans, they are also an asset.
Bottom line: I grew up in an era — the 1950s and 1960s — when Trump's behavior would automatically disqualify him from national office. No longer. The cycles in our politics are still swinging toward leaders like Trump. Political life could easily become worse before it becomes better. Keep your seat belt buckled.