A rocket launched from the Gaza Strip hit a residential building in Israel on Thursday, causing the first Israeli death after days of violence between the two sides that had already claimed at least 30 Palestinian lives.
The rocket hit a four-storey apartment building in Rehovot, south of Tel Aviv, and wounded five people, the Magen David Adom medical service (MDA) said.
"MDA Paramedics have pronounced one victim dead with severe shrapnel wounds, and evacuated 5 victims, including a 74-year-old male, and a 50-year-old male, two females in their 70s in moderate condition, and one in mild condition. Two further victims were evacuated with stress symptoms," MDA said in a statement.
"When we arrived on scene we saw massive destruction, we immediately went in to search the apartments, in a third floor apartment we found an unconscious male victim with a severe multi-trauma injury, and could only pronounce him dead," said Magen David Adom (MDA) EMTs Yedidya Hakmon and Tomer Pashko.
An 82-year-old woman was wounded after a rocket fired from Gaza hit the yard of her house in the Negev region in Israel on Thursday, it said in a later statement.
At least 547 rockets were fired from Gaza toward Israel as of 2:30 p.m. local time (7:30 a.m. ET), according to the Israel Defense Forces (IDF), as Palestinian militants retaliated against ongoing heavy airstrikes from the Israeli military. The IDF has been targeting what it says are Islamic Jihad operatives and infrastructure along the strip since Tuesday.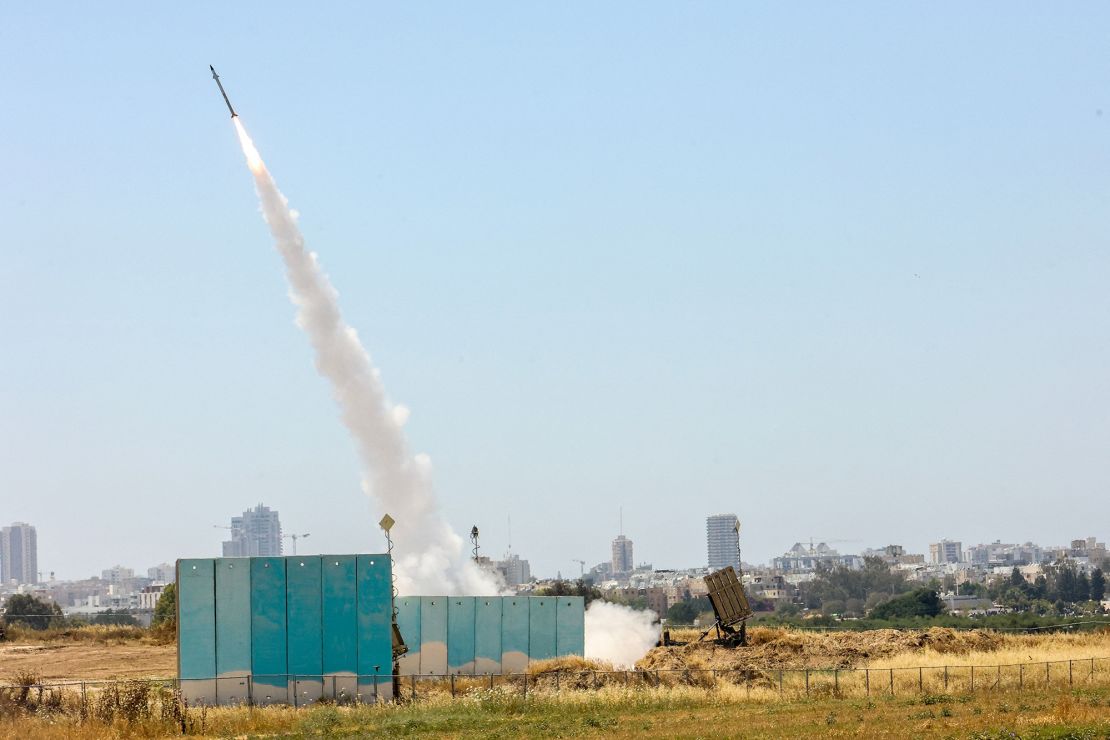 Four leaders of the Palestinian militant organization have so far died in the bombardments. Al-Quds Brigades Commander Ali Hassan Ghali, who was in charge of the Al-Quds Brigades rocket unit, died in the strikes Thursday morning, the militant group said in a statement.
The Israel Defense Forces (IDF) had already tweeted early Thursday that they had "targeted Ali Ghali, the commander of Islamic Jihad's Rocket Launching Force," along with what they said were two other Islamic Jihad operatives in Gaza.
Among the 30 Palestinians killed since Tuesday, 15 people died on Tuesday, seven people on Wednesday, and six on Thursday, according to the Palestinian Ministry of Health in Gaza.
A further 93 people have been injured since airstrikes on Gaza started at dawn on Tuesday, including 32 children, the ministry added.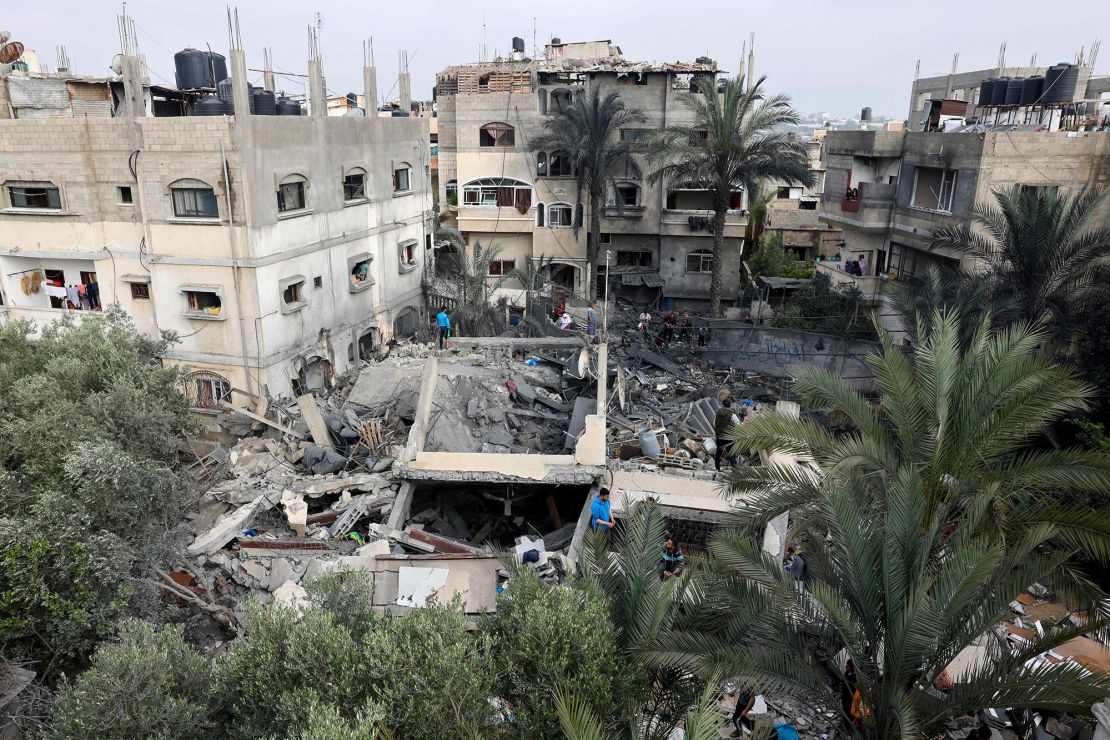 Meanwhile, talks about a ceasefire between Israel and Islamic Jihad have stalled, a diplomatic source briefed on the talks told CNN Thursday. The source asked not to be named due to the sensitivity of the diplomatic discussions.
20 years of experience with rockets
Ghali was one of the founders of the militant group's rocket unit, with more than 20 years of experience with rockets, the Islamist group said Thursday.
Ali Hassan Ghali was in charge of the unit in the militant organization's al Quds Brigades when he was killed, they said.
He was born in Khan Younis in the southern Gaza Strip in 1975 and joined Islamic Jihad in the early 90s, they said.
Ghali supervised training militants in launching rockets and himself manufactured rocket launchers, Islamic Jihad said.
He became head of the unit and a member of the al Quds Brigades military council in 2019 when his predecessor, Khaled Mansour, was killed.
Ghali had survived several previous assassination attempts, Islamic Jihad said.
His brother Mahmoud Ghali and his nephew Mohammad Mansour were killed alongside him at his sister's house, the group said.
Civilian deaths
Tensions between Israeli and Palestinian forces have skyrocketed in the past week, after a prominent Palestinian detainee died while he was on hunger strike in an Israeli prison.
Islamic Jihad fired more than 100 rockets towards Israel last Tuesday in response to the death of Khader Adnan, a former spokesman for the militant group who became a symbol of Palestinian resistance to Israeli detention policies.
Israel has since been striking Islamic Jihad targets using unmanned drones for surveillance as it monitors militant preparations to propel rockets, IDF chief spokesman Rear Adm. Daniel Hagari said Wednesday.
Palestinian militant groups have also claimed responsibility for launching rockets towards Israel as a result.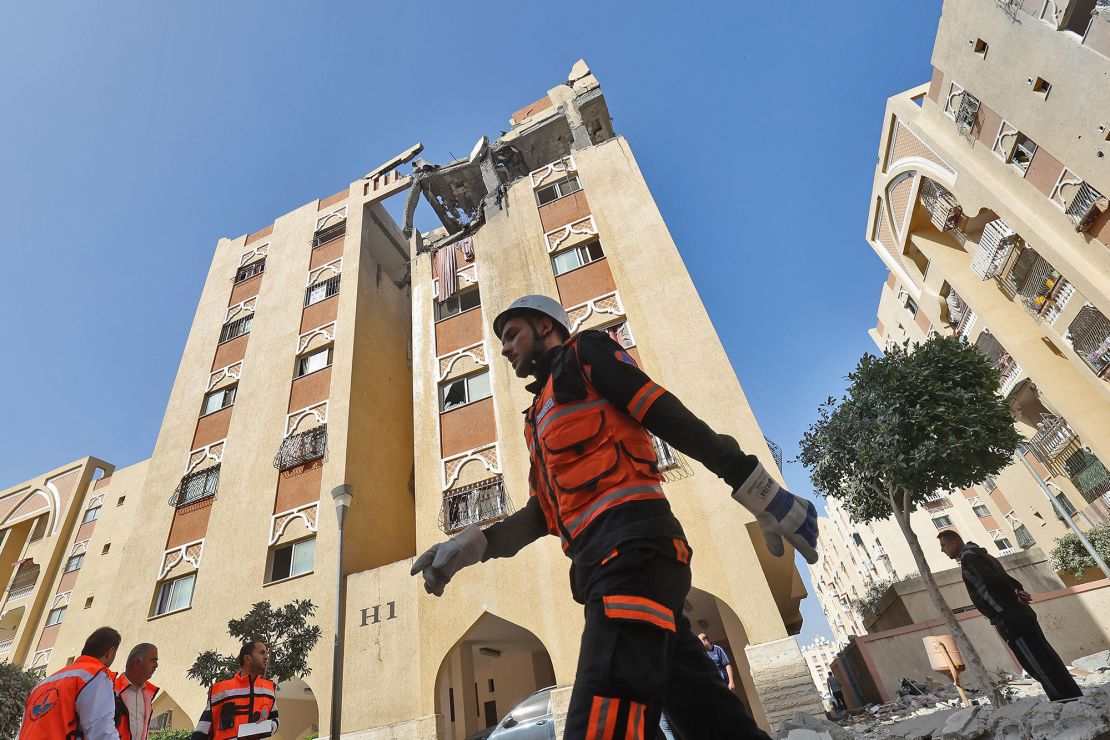 The Israeli military exchanged heated barbs with Islamic Jihad over Palestinian civilians killed in the strikes, as humanitarian bodies sounded the alarm on the high civilian death toll in Gaza.
Israel said on Thursday that four of the Palestinian civilians killed in Gaza, including children, were killed by Islamic Jihad rockets that fell short and landed in the strip – a claim which Islamic Jihad rejected as a "lie."
IDF chief spokesman Hagari said the four were killed "as a result of failed rocket launches by the Islamic Jihad terrorist organization."
Approximately a quarter of all rockets launched since Wednesday fell inside the Gaza Strip, the IDF said.
Another IDF spokesman, Maj. Nir Dinar, told CNN the military was "100% certain" that the four deaths were caused by Islamic Jihad rocket fire.
Islamic Jihad rejected the accusation that it was responsible for any Palestinian deaths.
"This is a lie," the militant group told CNN Thursday. "We didn't record any mistakes from our side. All Palestinian victims were killed as a result of the Israeli army aggression. Israel is making those allegations to cover its crimes."
On Wednesday, the United Nations Secretary-General Antonio Guterres urged all parties to exercise "maximum restraint" over the heavy bloodshed in Gaza.
"The Secretary-General condemns the civilian loss of life, including that of children and women, which he views as unacceptable and must stop immediately," a statement by Farhan Haq, deputy spokesperson for the Secretary-General, said.
"Israel must abide by its obligations under international humanitarian law, including the proportional use of force and taking all feasible precautions to spare civilians and civilian objects in the conduct of military operations. "
The statement added the Secretary-General also condemns the "indiscriminate launch" of rockets from Gaza into Israel, adding it "violates international humanitarian law and puts at risk both Palestinian and Israeli civilians."
Meanwhile, Egyptian and Qatari officials said they were separately engaging in talks to reach a ceasefire in Gaza – but to no avail.
Elliott Gotkine, Abeer Salman and Richard Allen Greene reported from Jerusalem. Ibrahim Dahman reported from Gaza. Sana Noor Haq wrote from London.