China has appointed the head of its powerful new financial watchdog, which was created as part of sweeping reforms aimed at reining in the $60 trillion industry.
Li Yunze, a career banker working for decades at China's state-owned lenders, will become the Communist Party chief of the National Financial Regulatory Administration (NFRA), according to a government announcement on Wednesday.
The NFRA was formed in March when Chinese leader Xi Jinping unveiled the biggest overhaul of the government in decades. A key part of the overhaul was the creation of an enlarged financial regulator, which will oversee all financial activities with the exception of the securities industry.
The regulator is set to replace the existing China Banking and Insurance Regulatory Commission, which supervises commercial banks and insurance companies. It will also take over some responsibilities from the central bank and the securities regulator, such as managing the financial holding companies and protecting investor and financial consumer rights.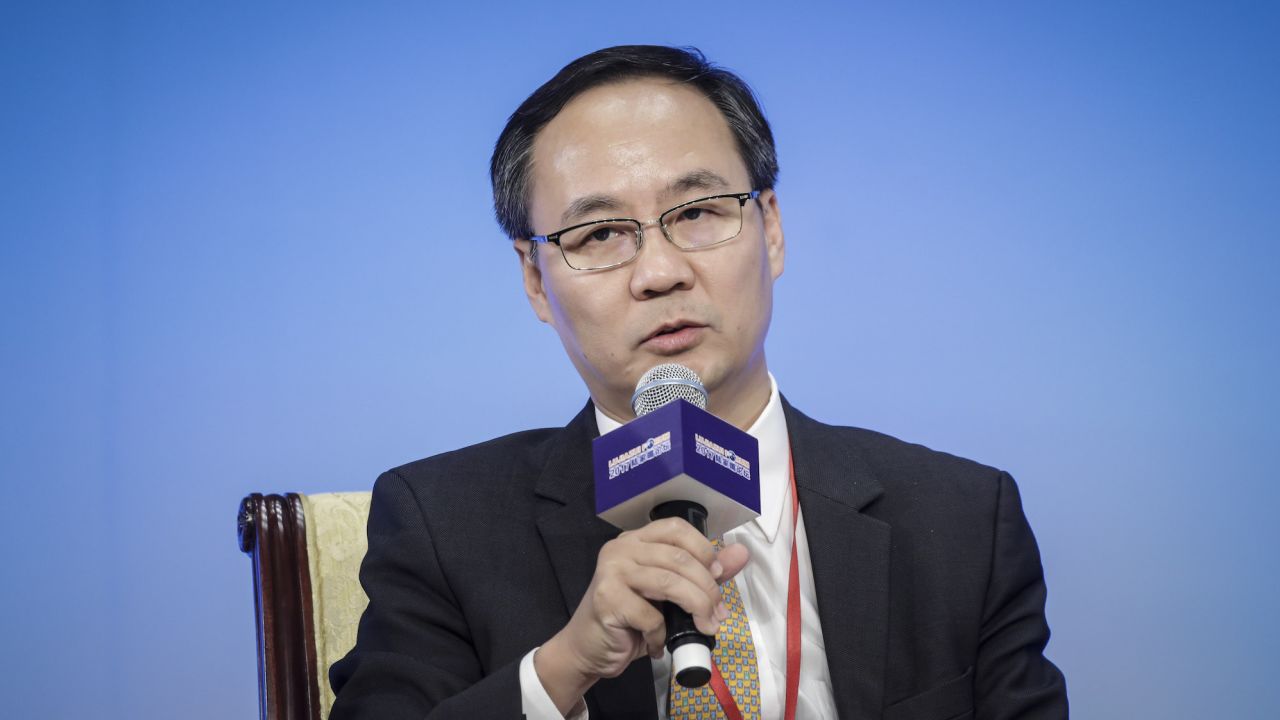 Li, 52, is currently the deputy governor of Sichuan, a southwestern province home to 84 million people.
A graduate of Tianjin University, Li worked at China Construction Bank, the second largest lender by assets, for more than two decades, rising from a branch employee to the head of its Chongqing office.
In 2016, he left the bank and became vice president of the Industrial and Commercial Bank of China, the country's largest bank. In 2018, he was appointed as the deputy governor of Sichuan, responsible for financial and business affairs.
It's not unusual for Communist Party officials to be transferred to different roles at various state-owned organs.
Currently, several provincial leaders had previous careers in the financial industry, including Wu Qing, vice mayor of Shanghai and formerly the chairman of the Shanghai Stock Exchange.
China's sprawling financial industry is coming under closer scrutiny as Xi and his key allies have asserted greater direct control over financial policy.
For years, Xi has said the financial industry should better serve the real economy, including making money available to businesses that need it. With the economy now facing a growing array of challenges, it's important to Xi that the sector complies with his goals, including channeling funding to priority industries and curbing local debt risks.
The sweeping government reform in March reflected his belief that China needs to build a more centralized governance system to address domestic and external challenges. He has tightened control of the financial system and appointed close aides to oversee economic and financial policy, including Premier Li Keqiang and Vice Premier He Lifeng.
To further consolidate control, according to analysts, the top anti-graft body has carried out a sweeping anti-corruption campaign in the financial industry, which has ensnared more than a dozen senior executives from state-owned financial institutions.