Federal agents moved through the quiet streets outside Sacred Heart Church in El Paso, Texas, early Tuesday morning, handing out flyers to more than 1,000 migrants who have been sleeping on the sidewalks, encouraging them to turn themselves in to immigration authorities ahead of the looming expiration of a Trump-era border restriction policy.
Worry spread throughout the makeshift encampment as migrants read the document, which urged those who skirted authorities on the way into the US to visit the nearest processing station a few minutes walk from the church. There, the flyer said, they would be "processed by CBP officers and placed on the correct immigration path."
Just hours later, hundreds of people lined up outside a US Customs and Border Protection enforcement center under the scorching sun with plans to turn themselves in, some holding pieces of cardboard to shield themselves from the heat.
Among them was Beckenbauer Franco, 42, who came to the US from Venezuela, where he sold food and fruit after being unable to find work as an attorney, the profession he studied.
There, Franco made about $5 per day, and told CNN a carton of milk cost between $15 and $18 – making many of the necessities for his 12-year-old daughter and aging parents unaffordable.
"What hurts the most is that they don't have enough to eat," he told CNN in a quivering voice, just hours before he joined the line.
"(I ask) that they hear me, that they help me," he said, referring to immigration authorities. "That they give me asylum to be able to work in this country."
The enforcement action by federal officials here comes as the United States braces for the lifting of Title 42, a 2020 policy to curb the spread of Covid-19 that allowed US authorities to swiftly expel migrants encountered at the southern border, with some exceptions. It's set to lapse on Thursday, along with the nation's coronavirus public health emergency.
Hundreds of migrants turned themselves in for immigration processing, a source familiar with the data told CNN. The official tally has not been released.
The policy has been controversial in part because immigrant rights advocates argued officials were using public health as a pretext to keep as many migrants out of the country as possible.
Officials have warned its expiration could lead to a surge in the number of migrants trying to cross into the US and exacerbate an already challenging humanitarian crisis at the southern border, which is already seeing an increase in migrant arrivals. Authorities encountered nearly 9,900 migrants along the southern border Monday, according to a Homeland Security official, continuing an upward trend in border arrests with two days left before Title 42 lifts.
Erick Mendoza Caceres, who came from Honduras, held the CBP flyer in his hands as he waited to turn himself in. He also clutched a document he bought for $50 from a man who promised him the paper guaranteed Caceres the ability to travel freely within the US.
"I want to be here legally, and I want to know if this paperwork is legal," Caceres said. When he was asked what he would do if he were to be deported, he broke down in tears.
El Paso city officials told CNN many immigrants, desperate for documentation and answers, have fallen victim to scams.
"There are some migrants that are being taken advantage of, purchasing fake documentation and that is a concern for us because we cannot provide support if they're getting fake documentation," El Paso spokesperson Laura Cruz-Acosta told CNN.
More than 150,000 migrants waiting in northern Mexico
The federal government estimates about 155,000 migrants are waiting in shelters and on the streets of northern Mexican states bordering the US, a source familiar with the estimates told CNN.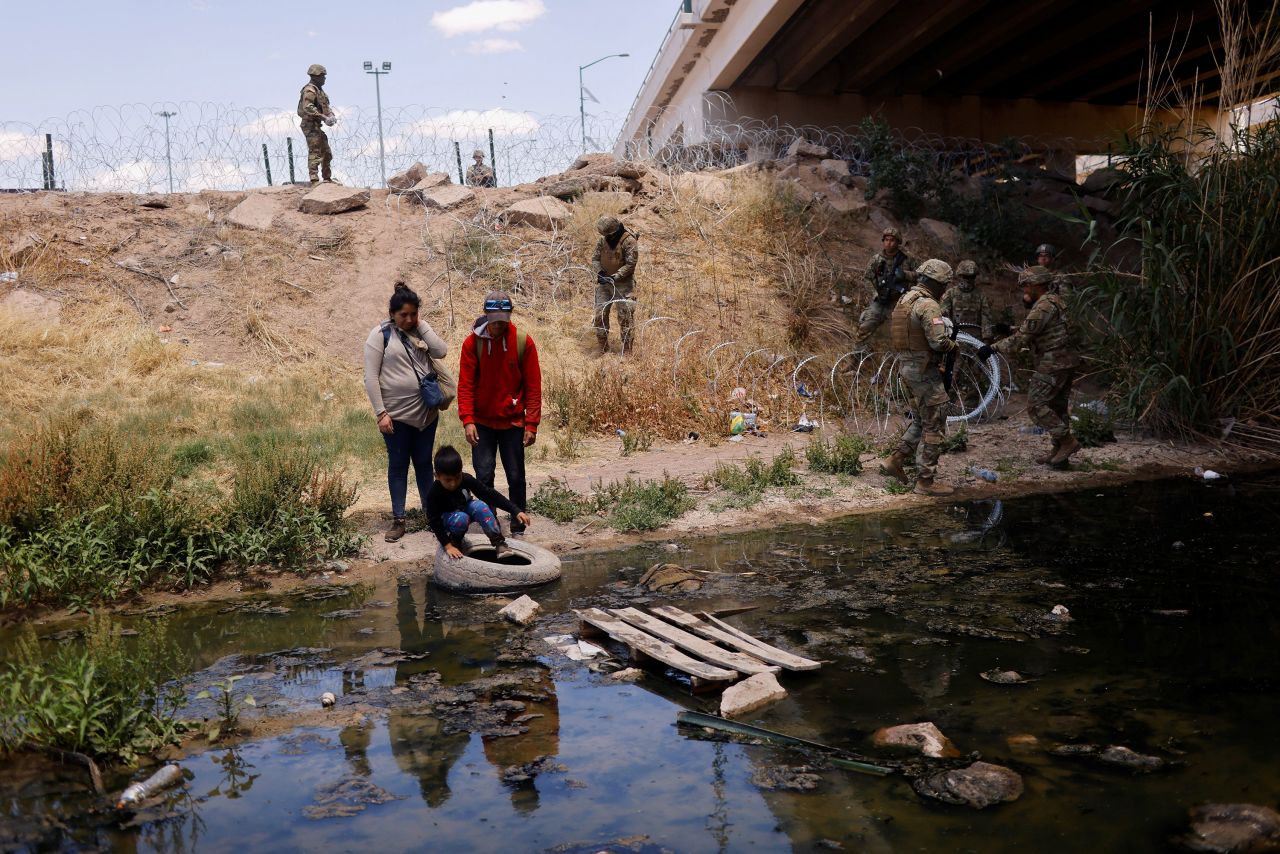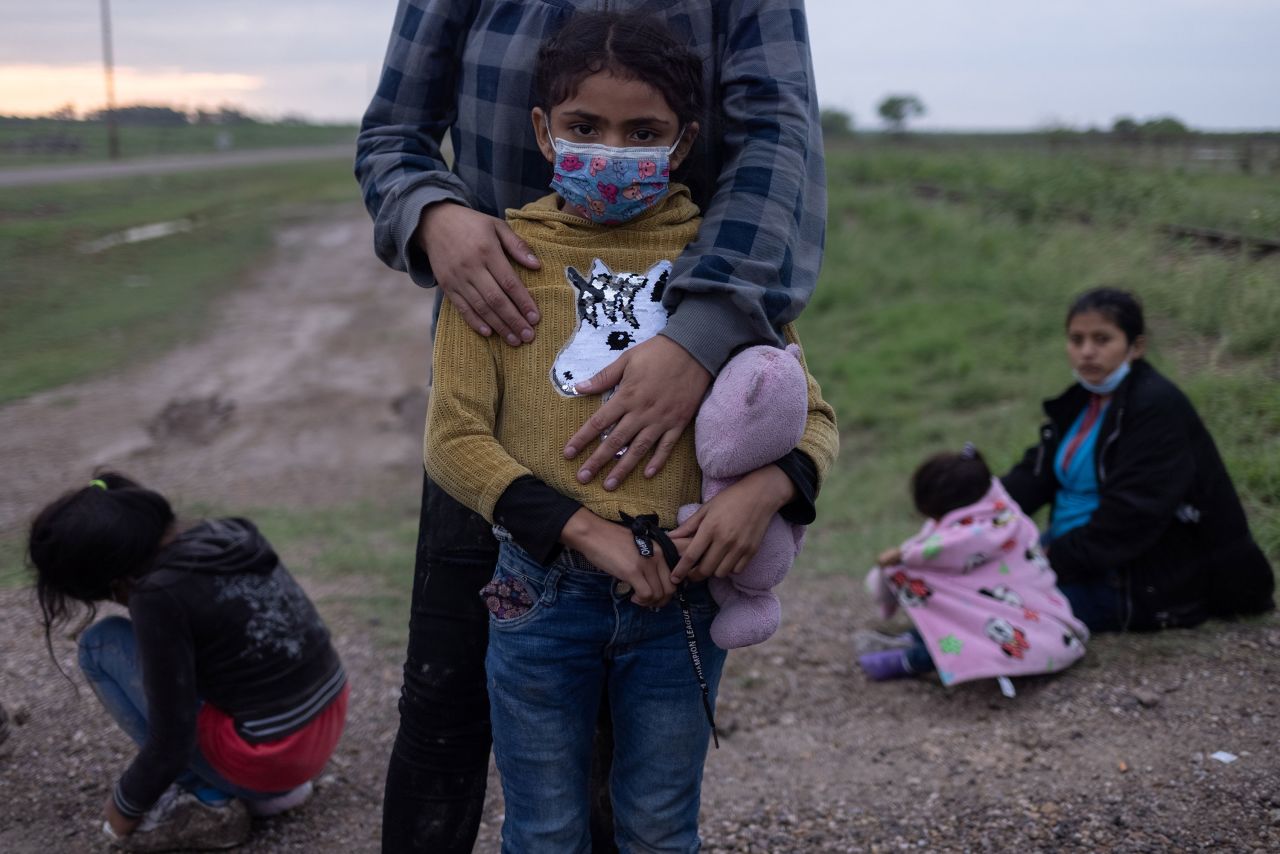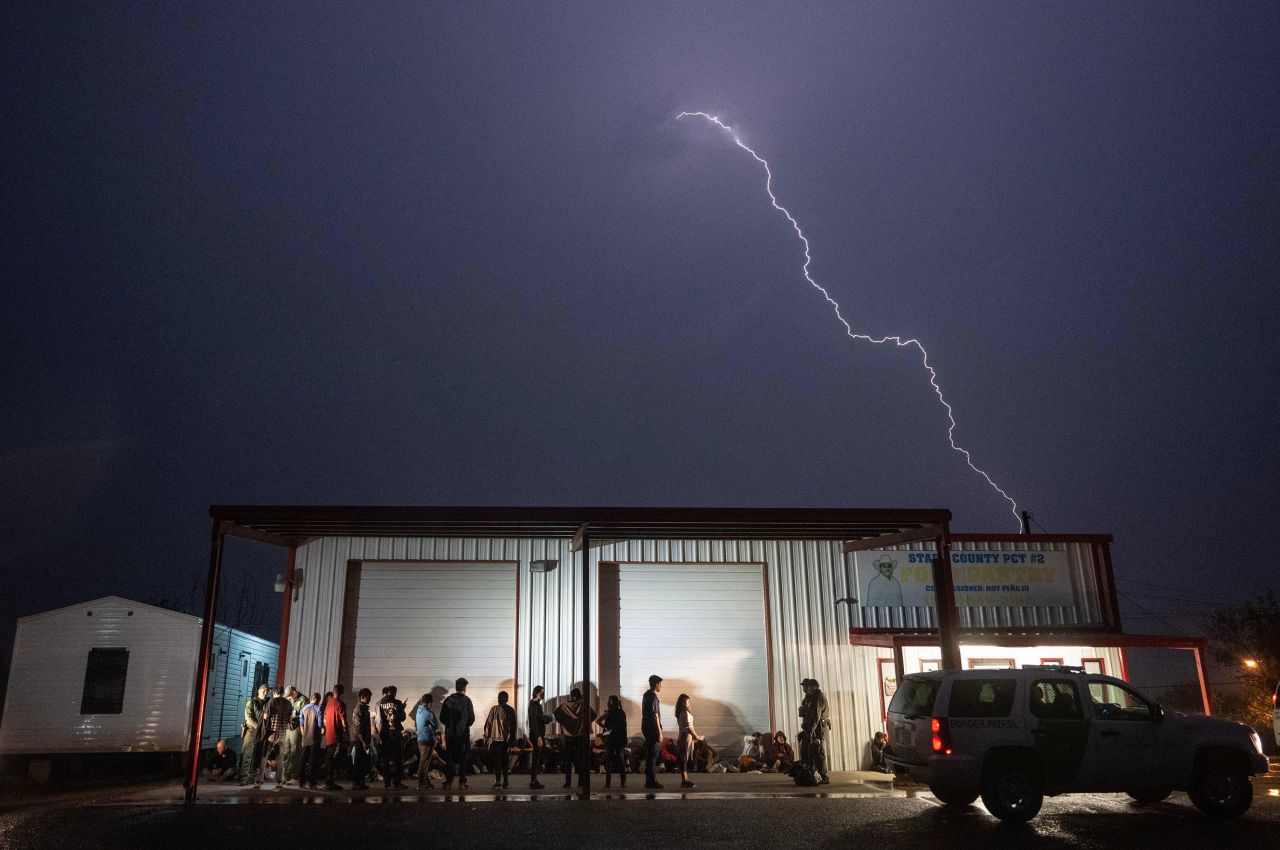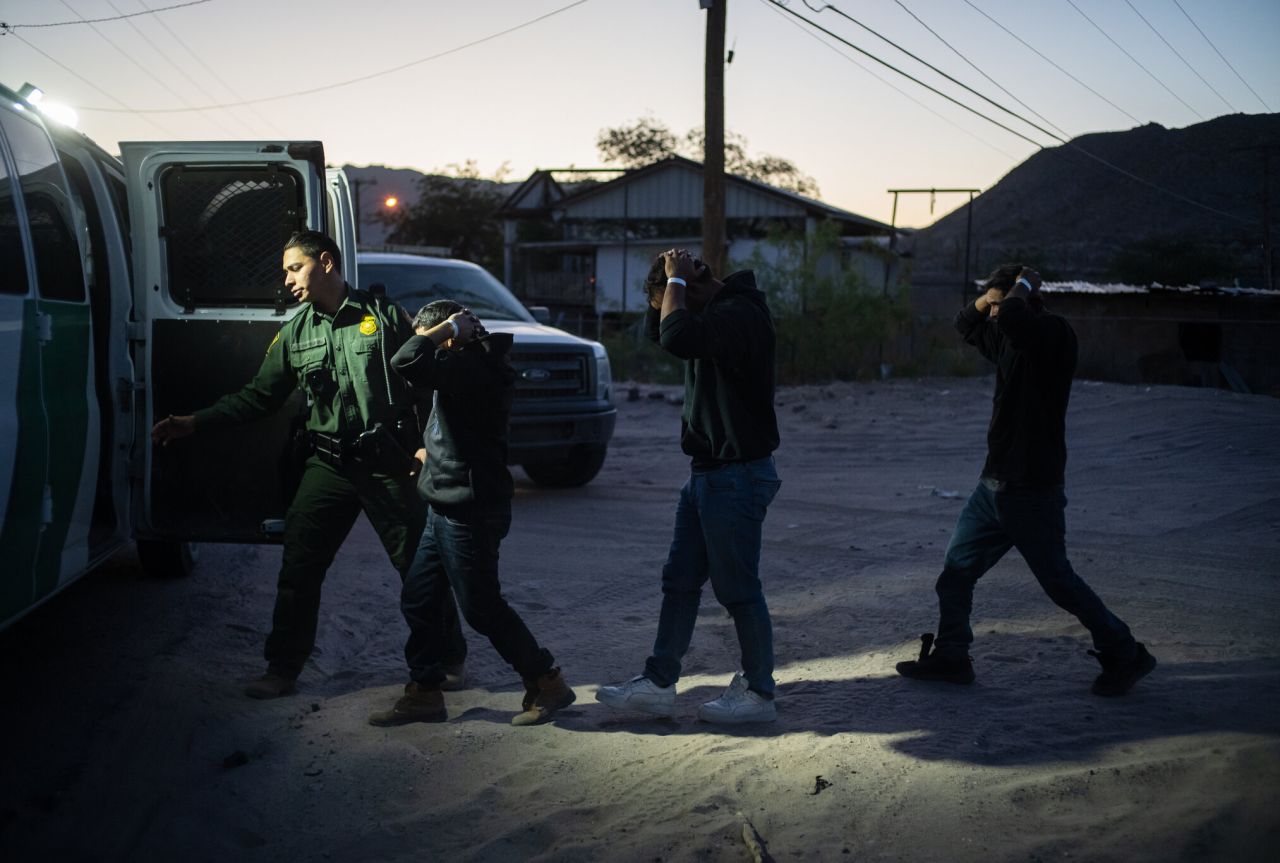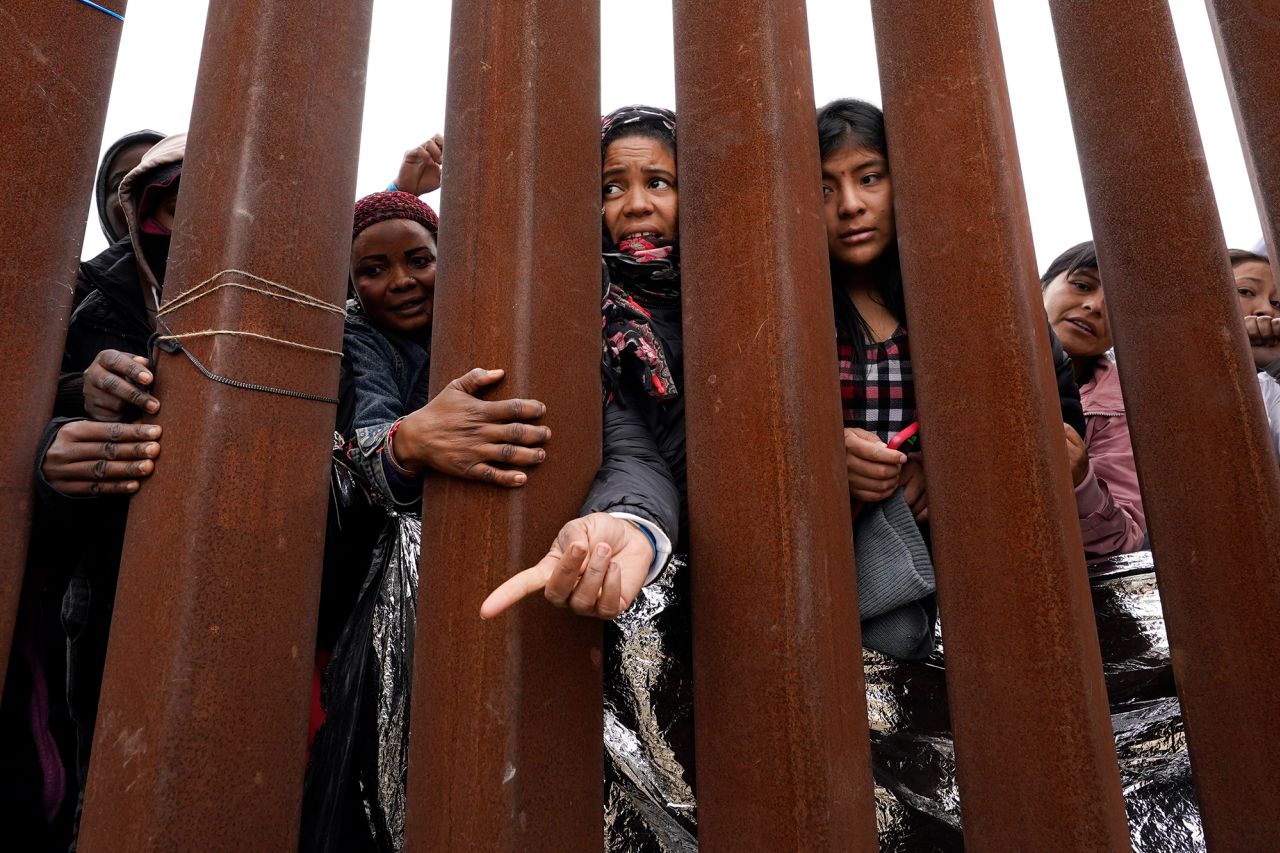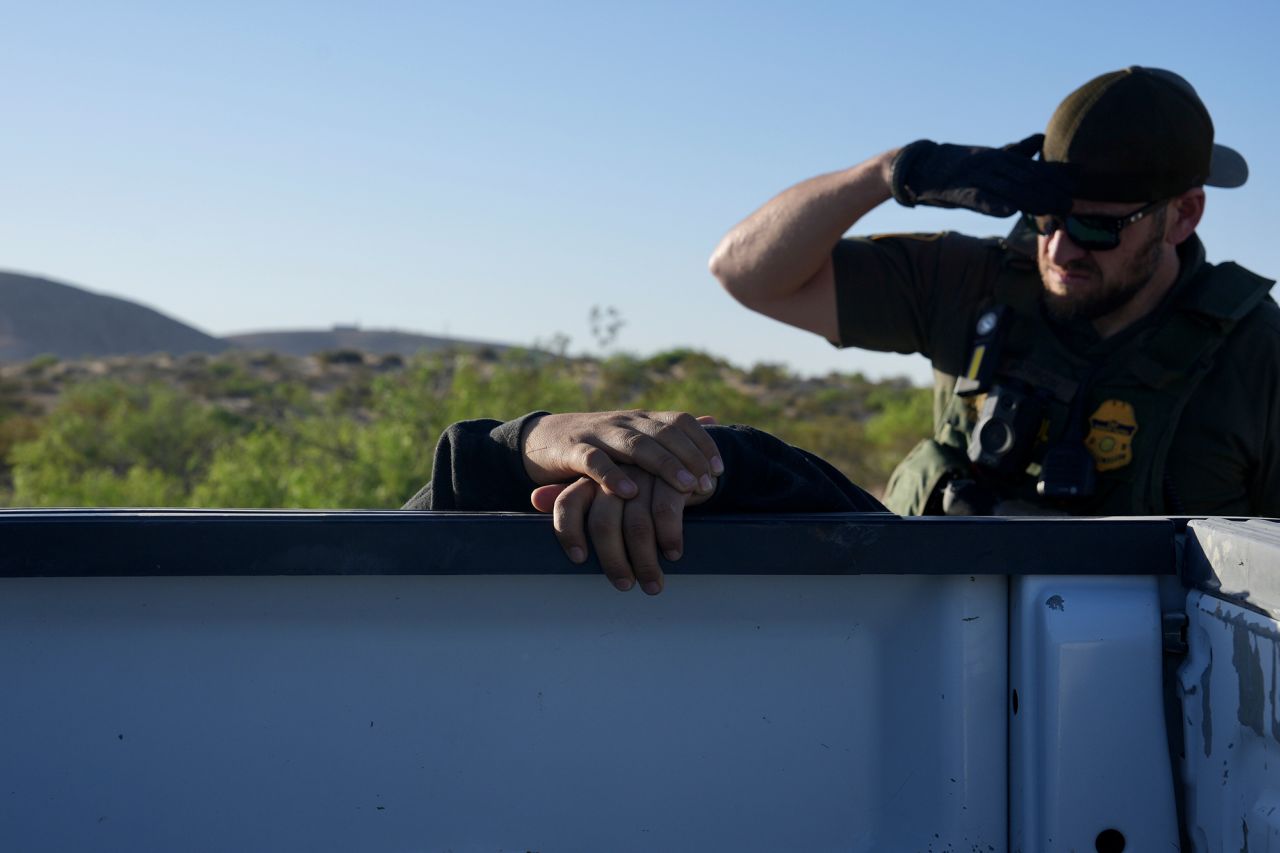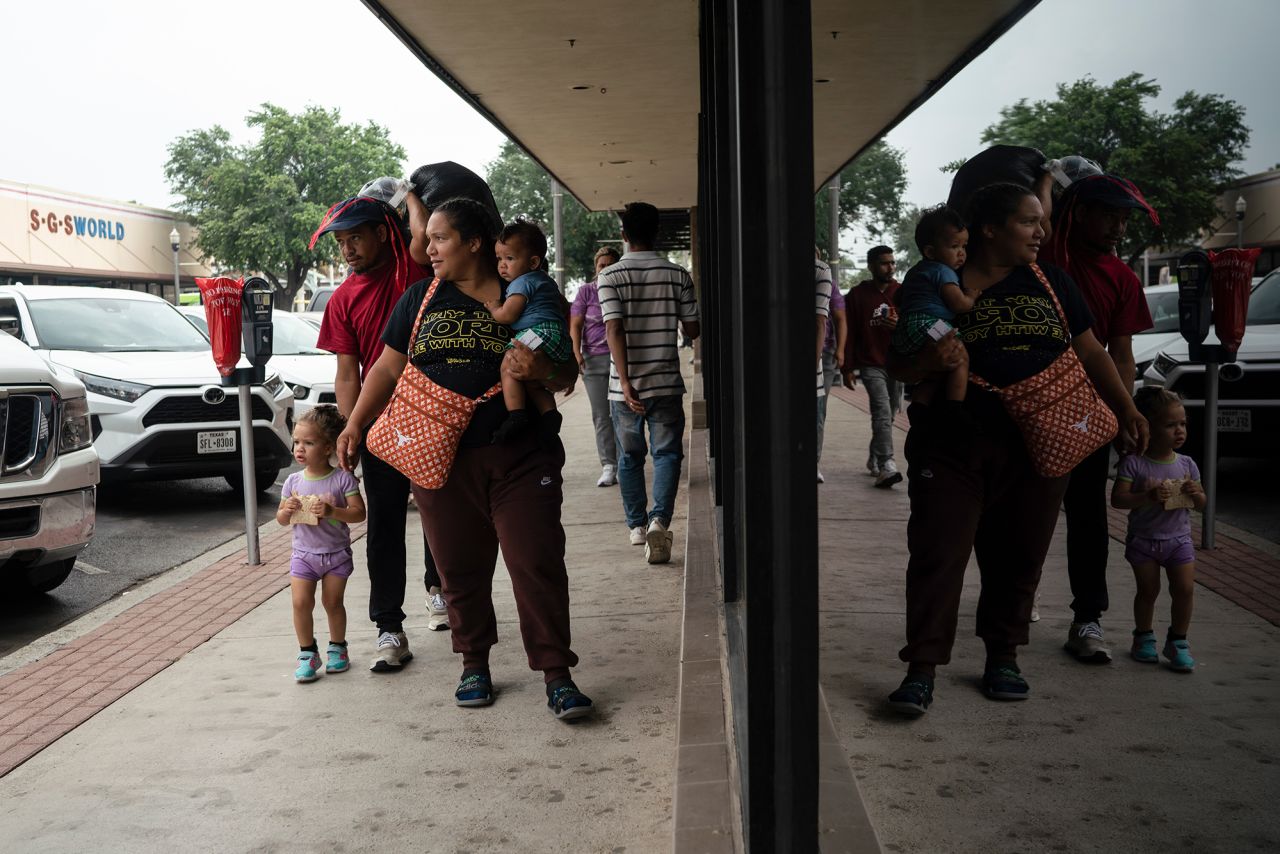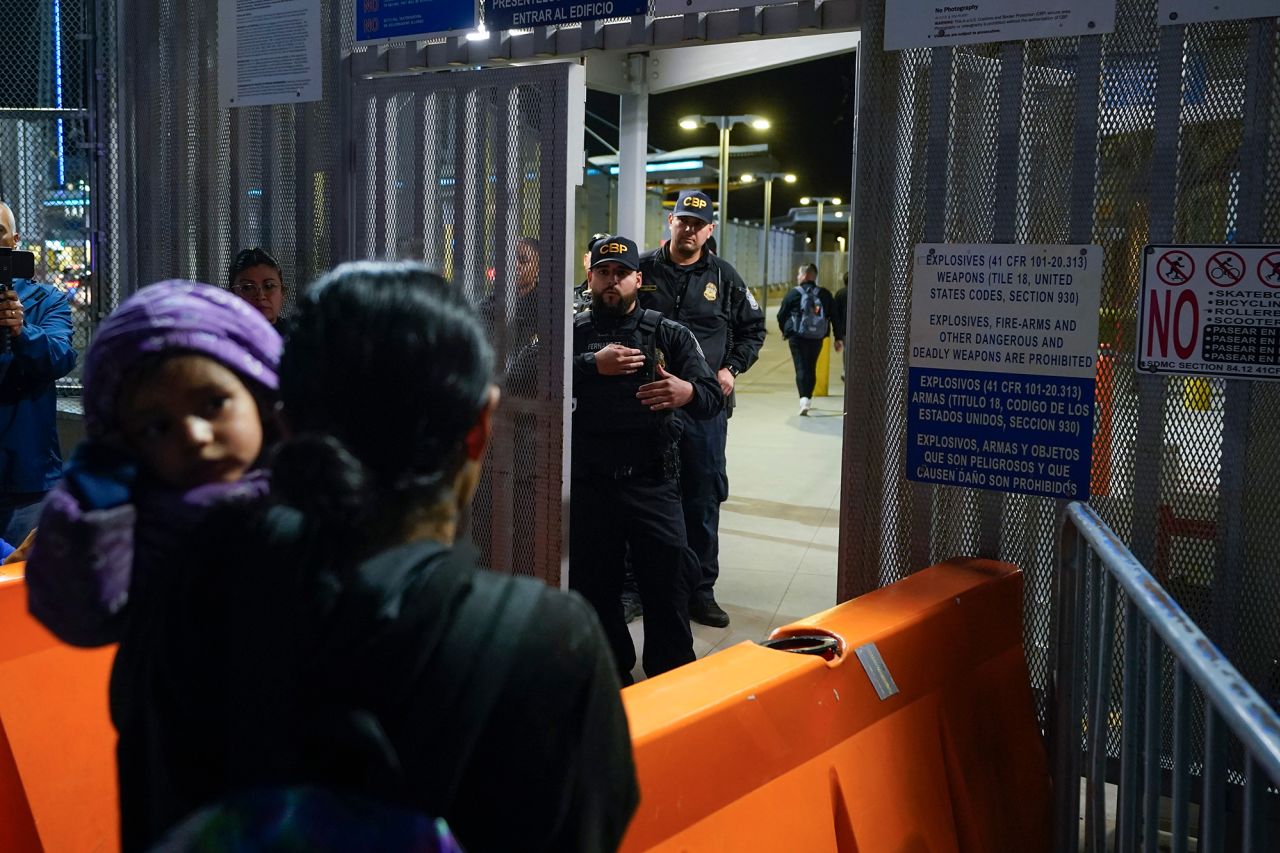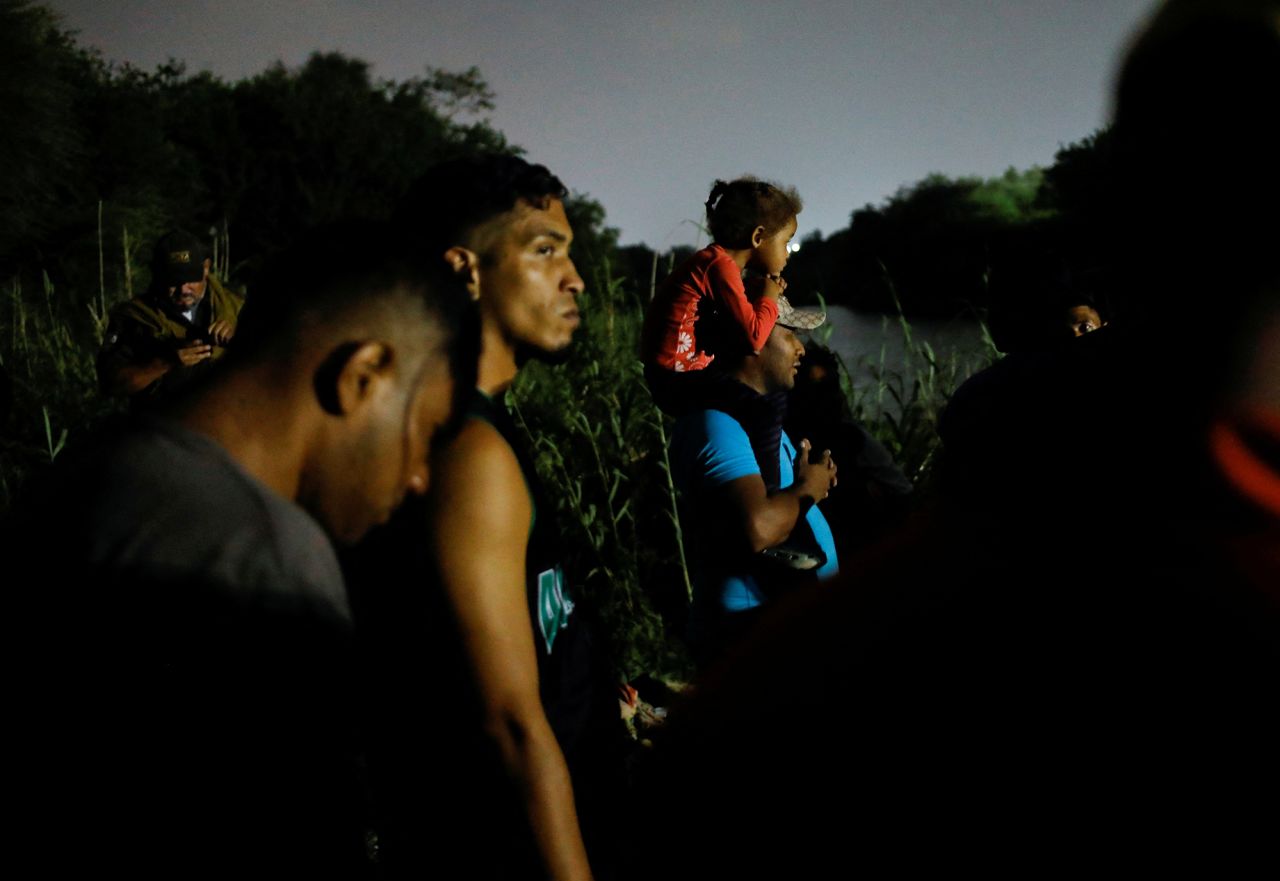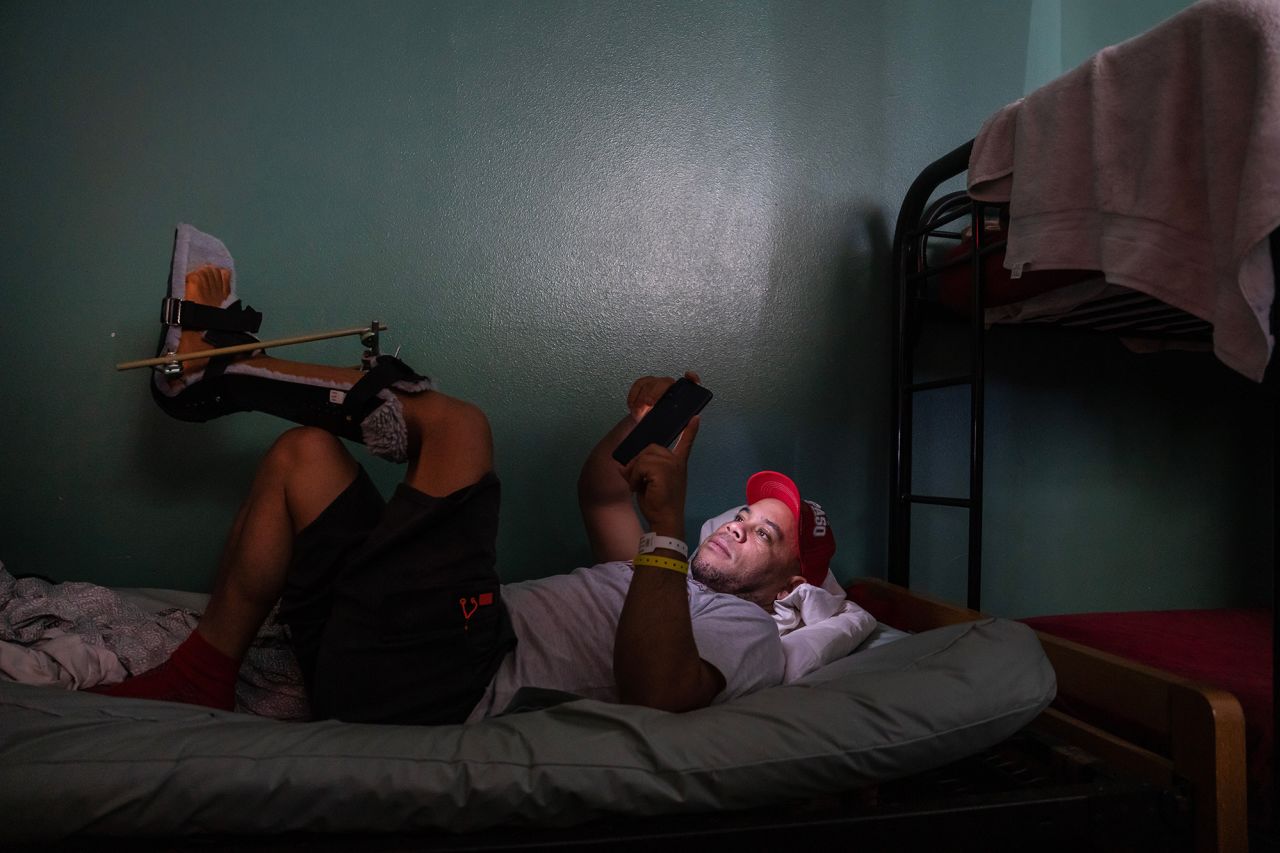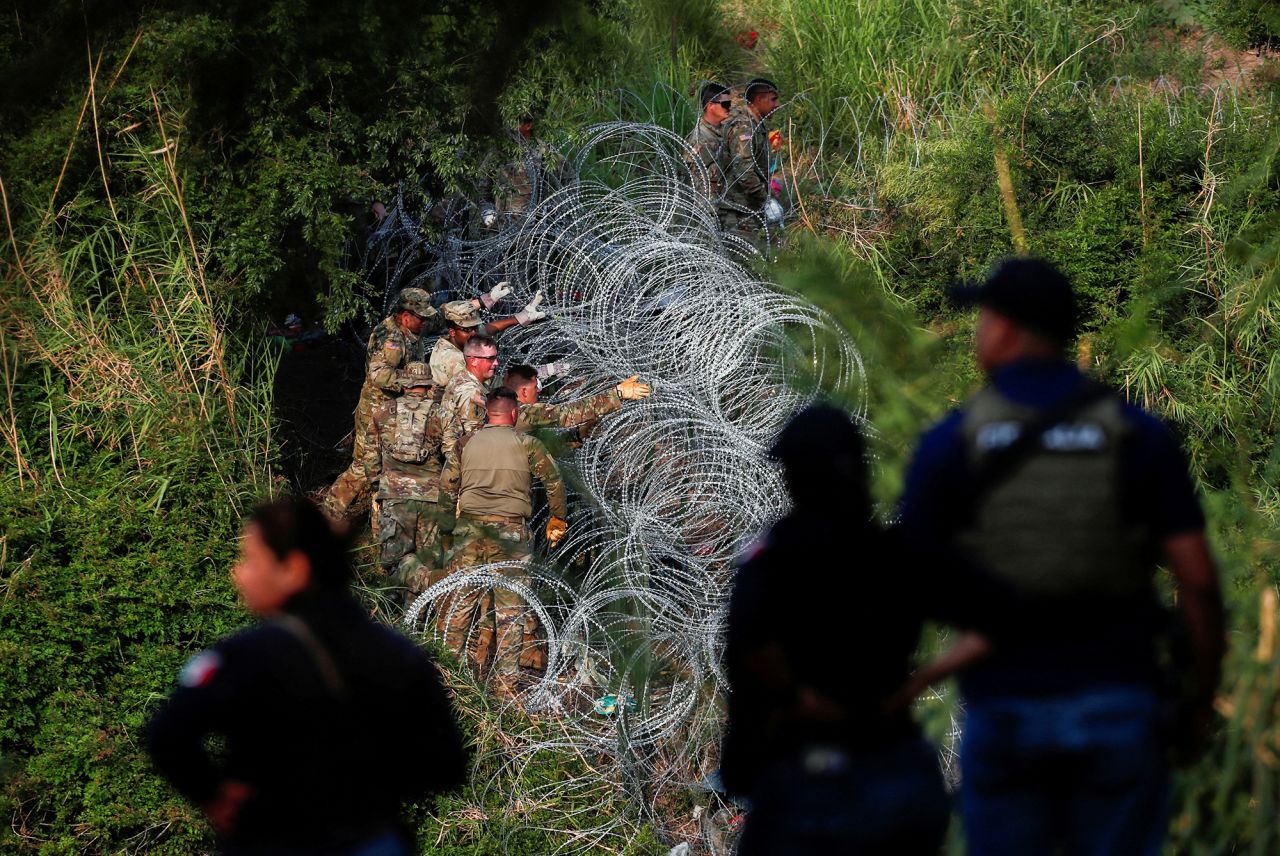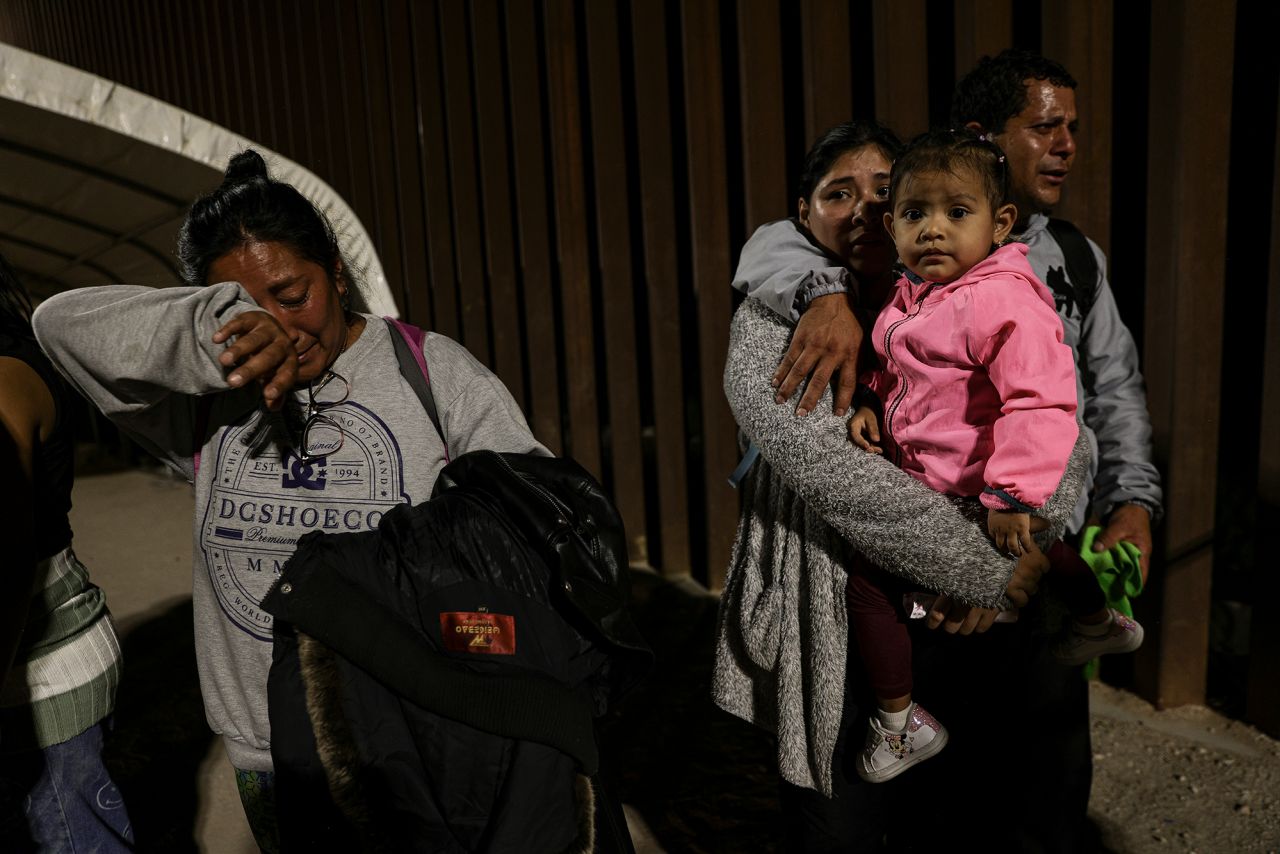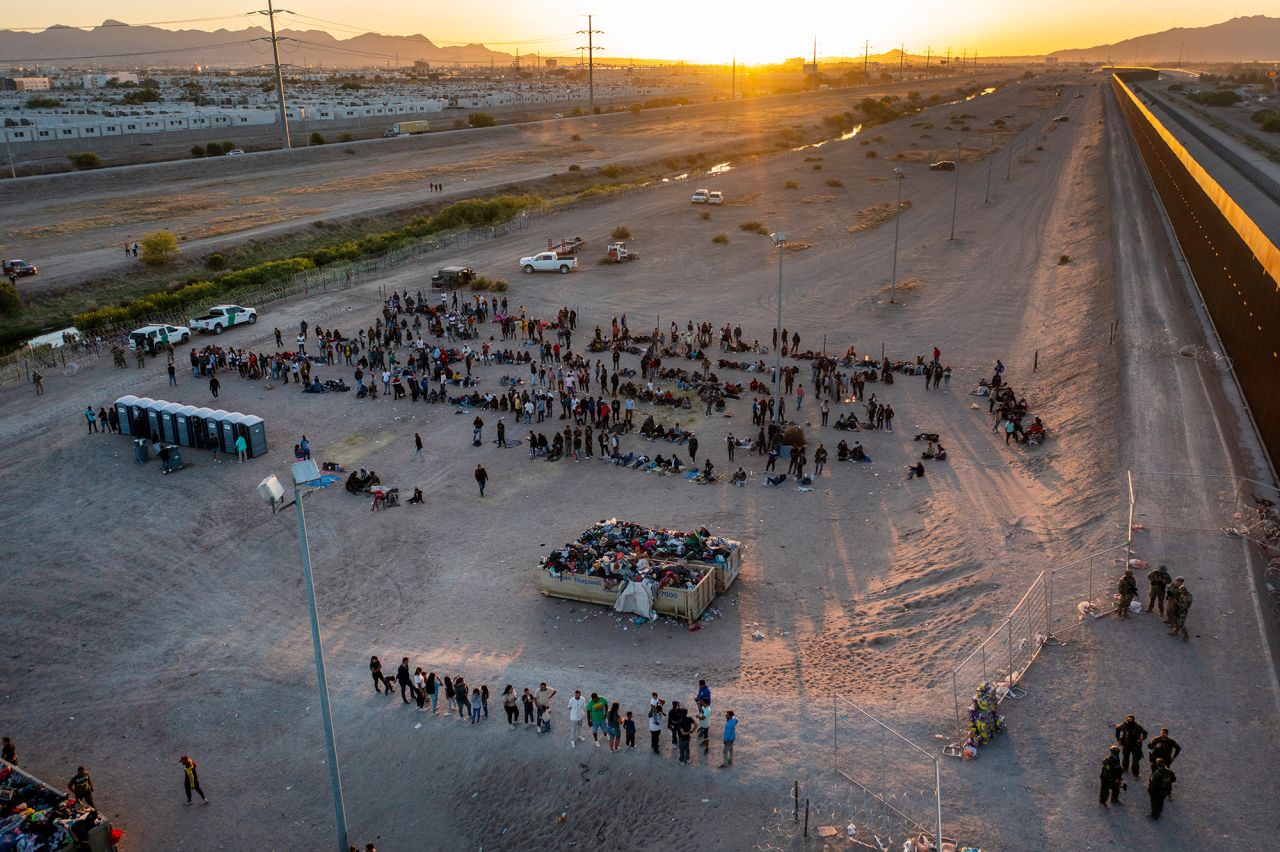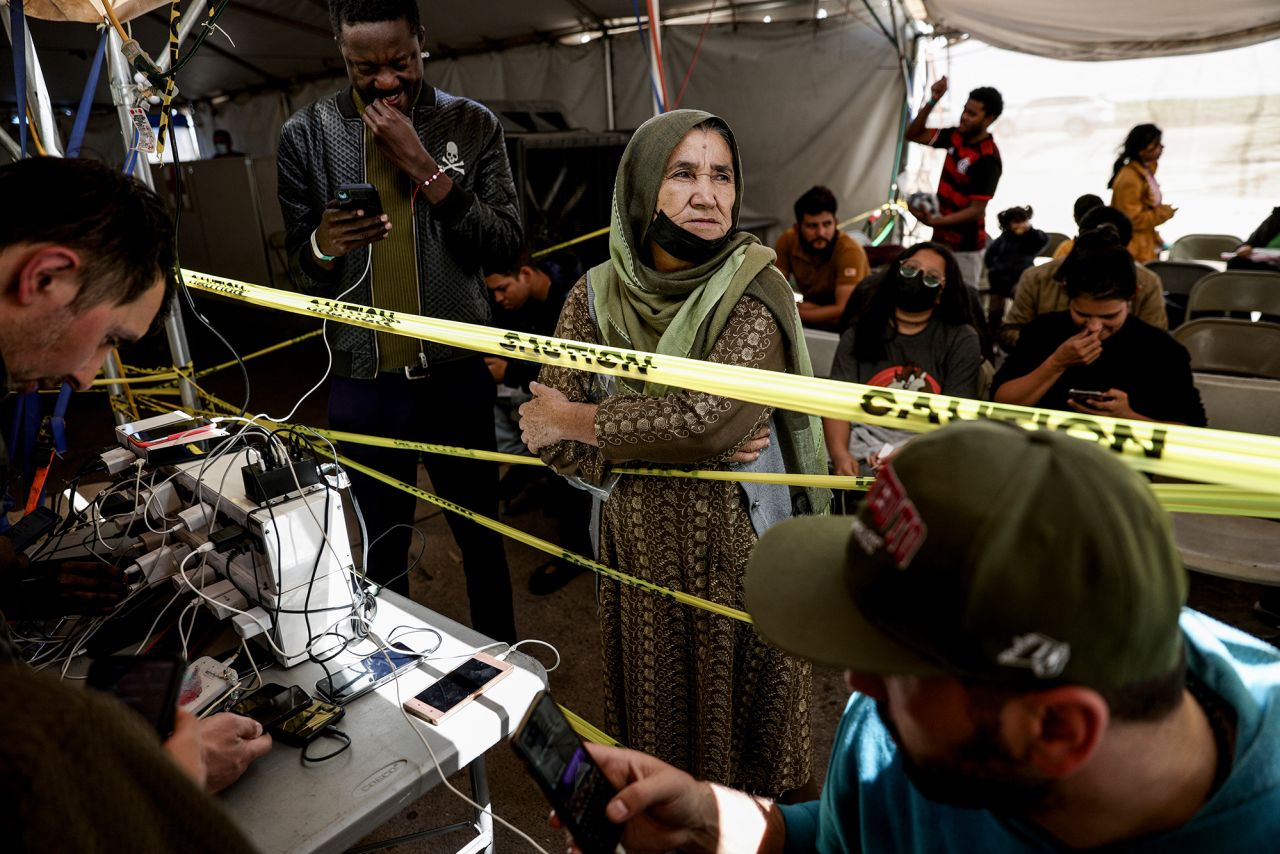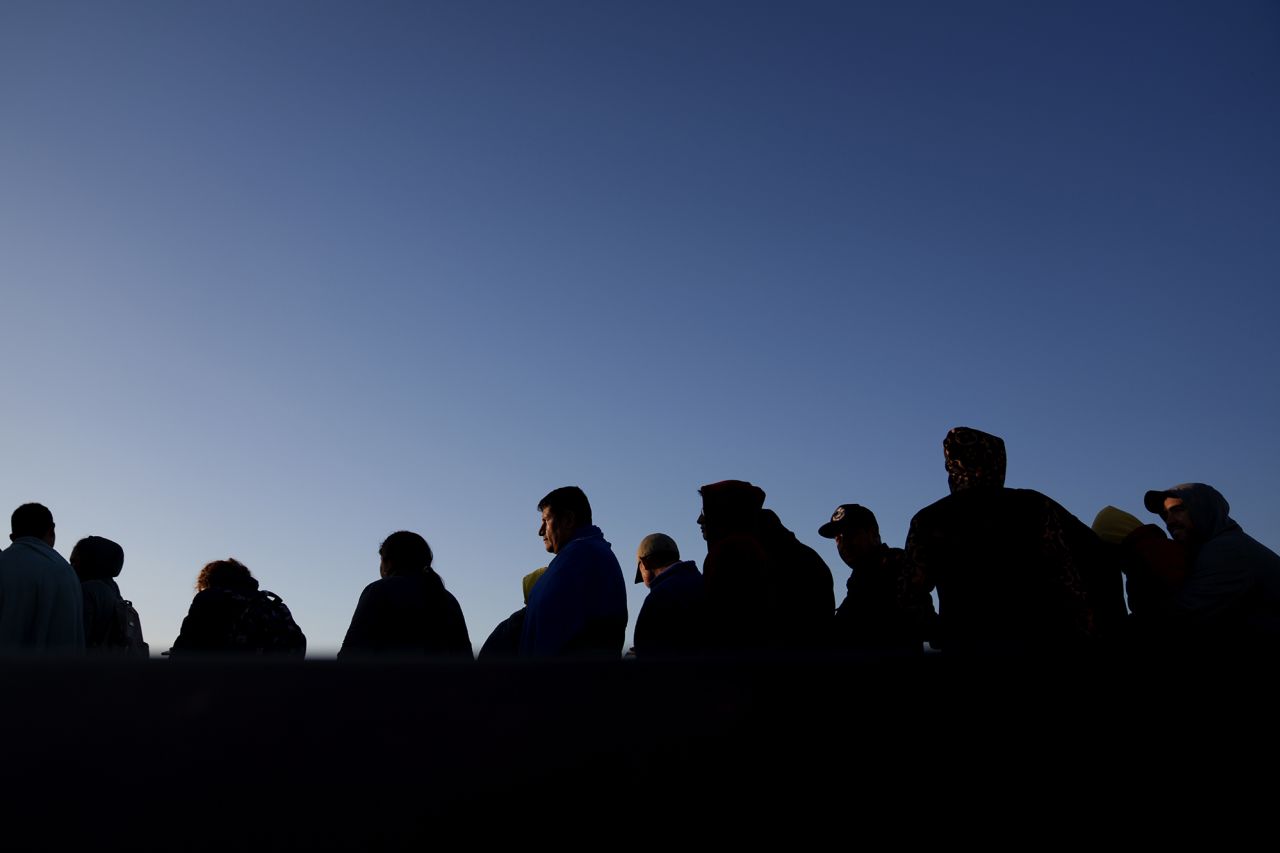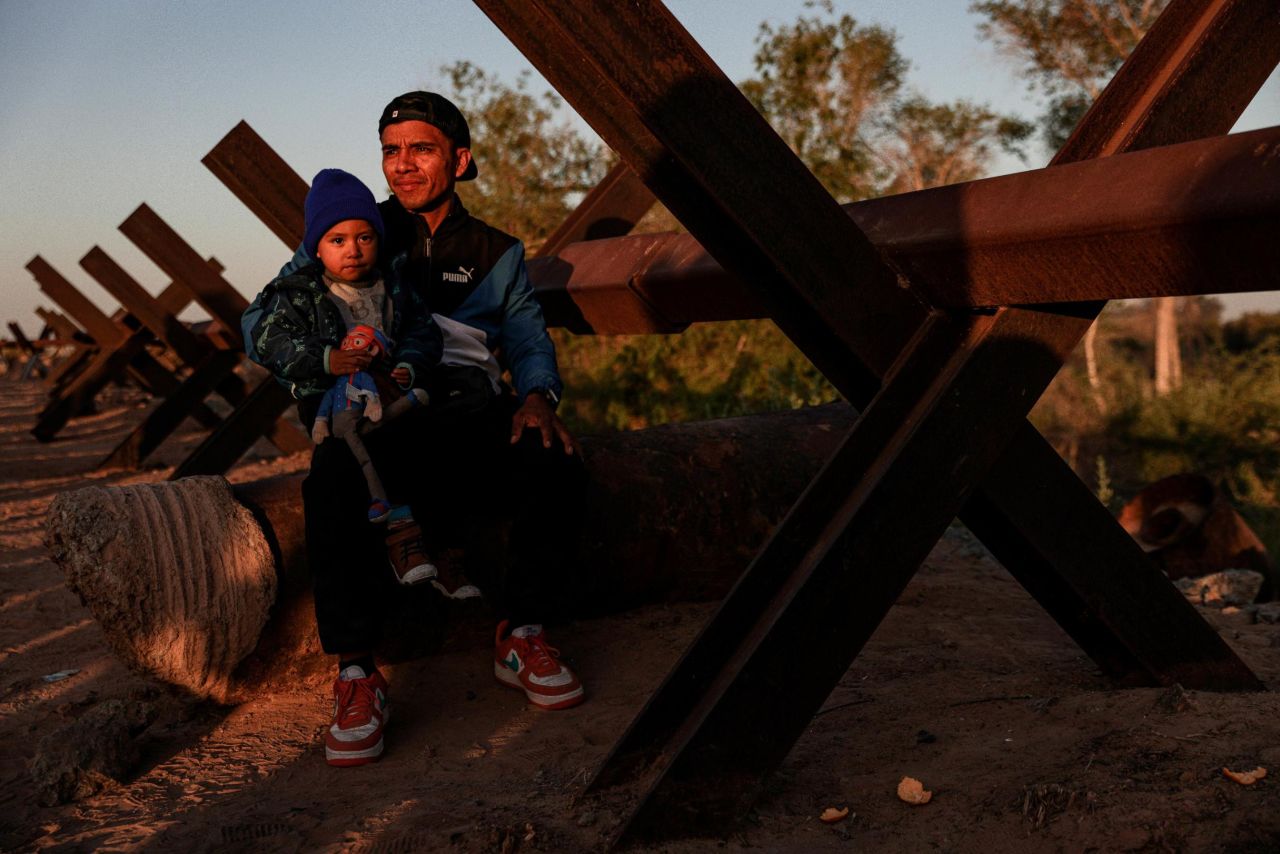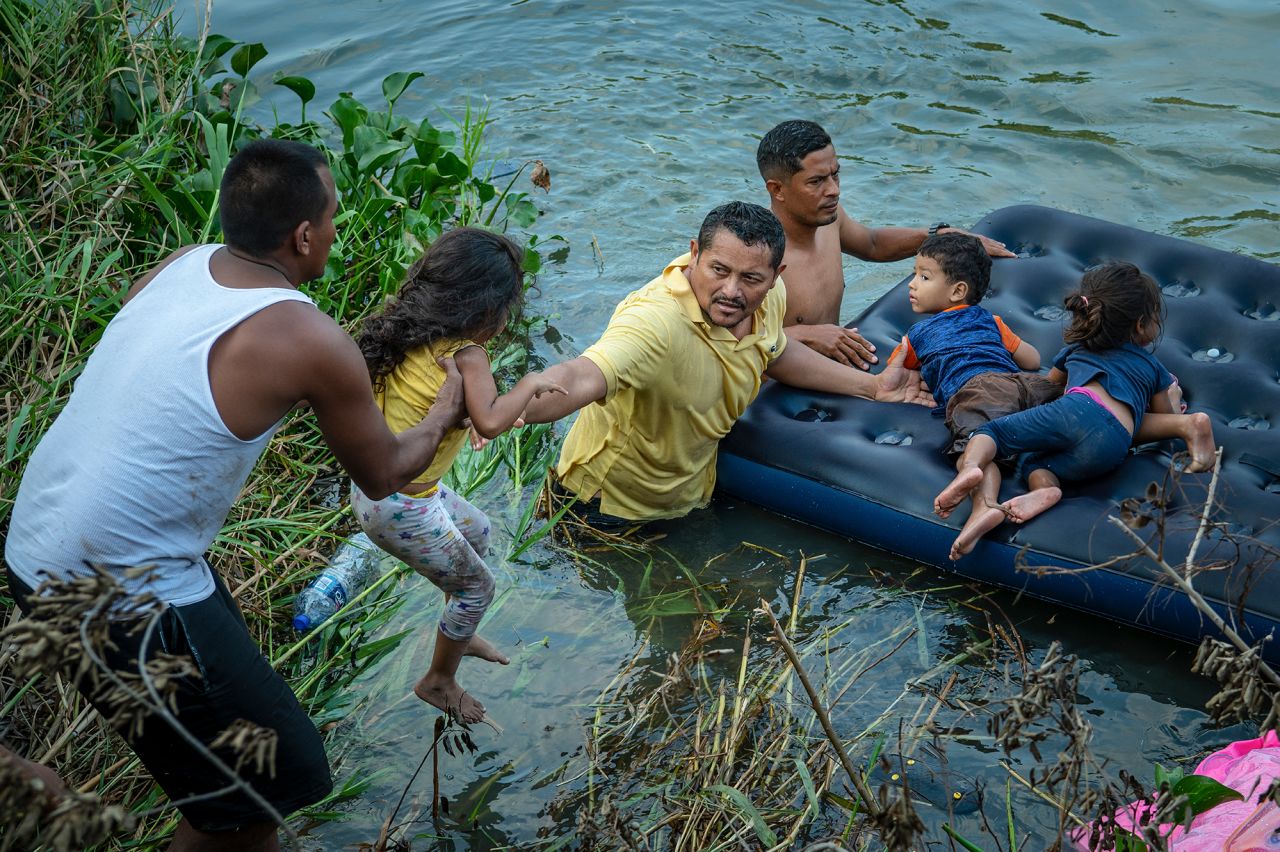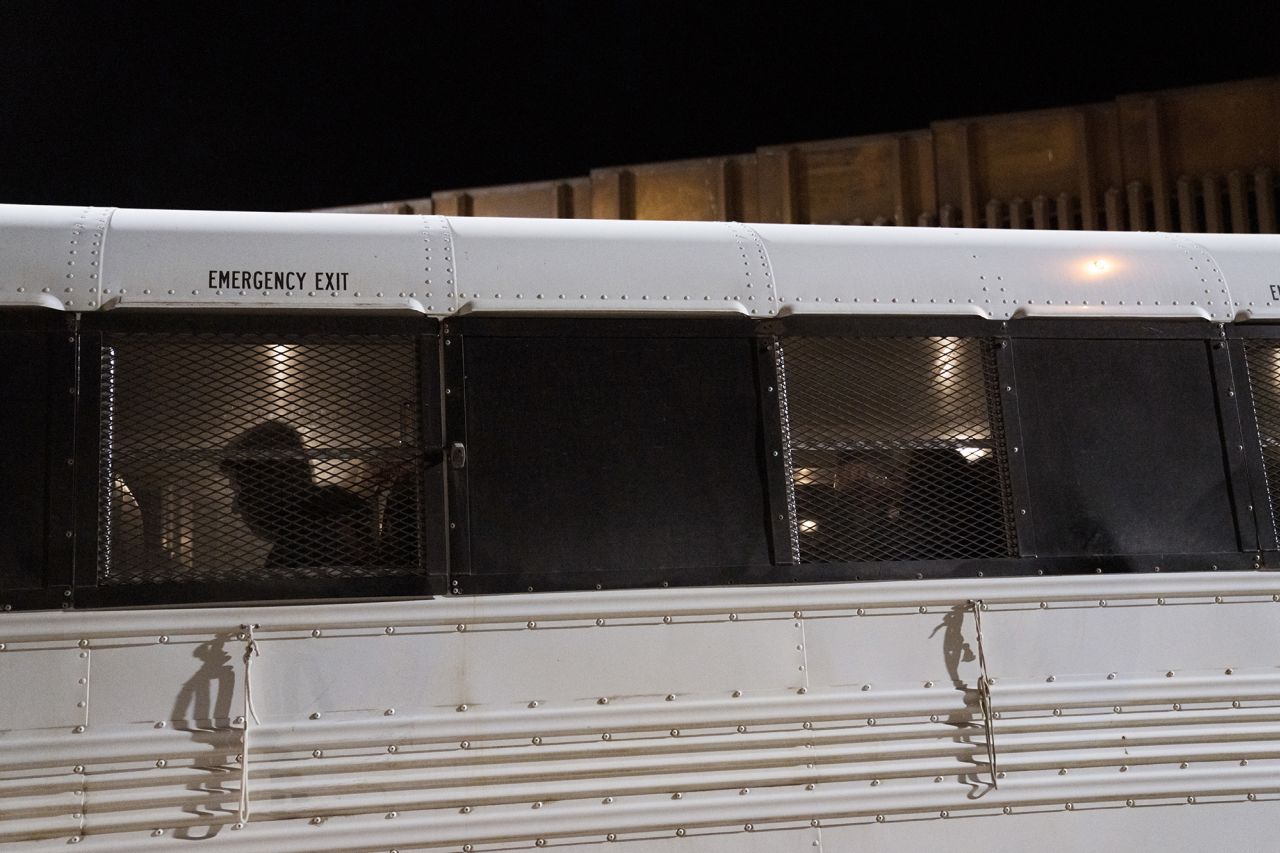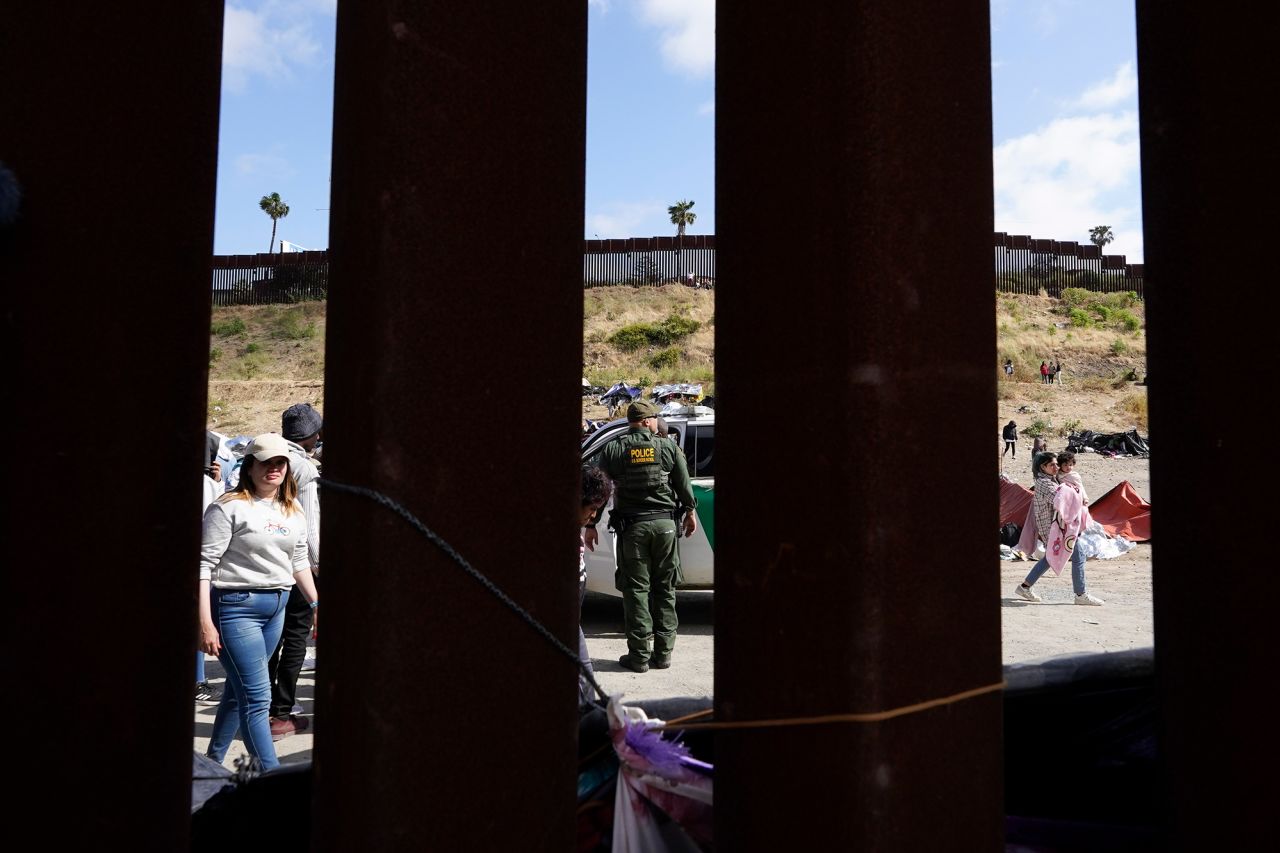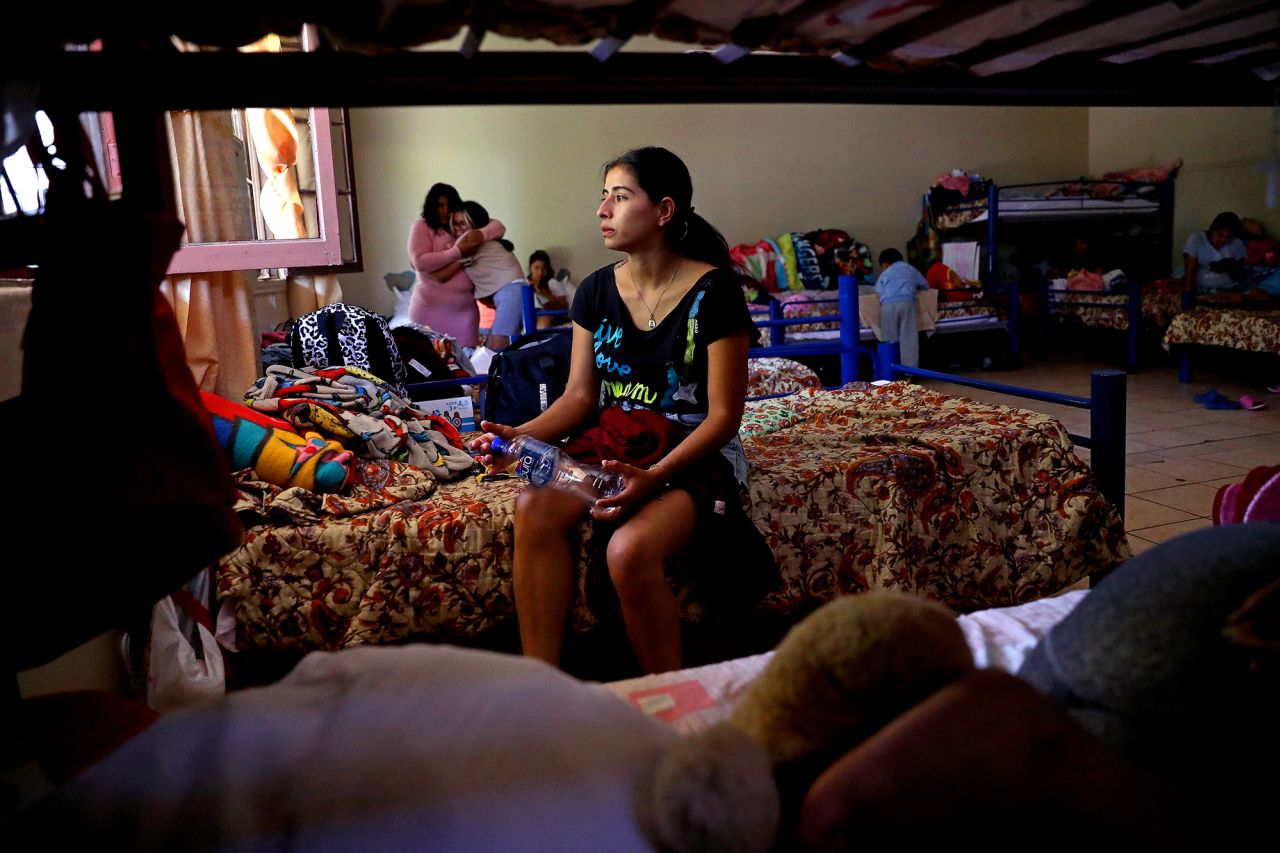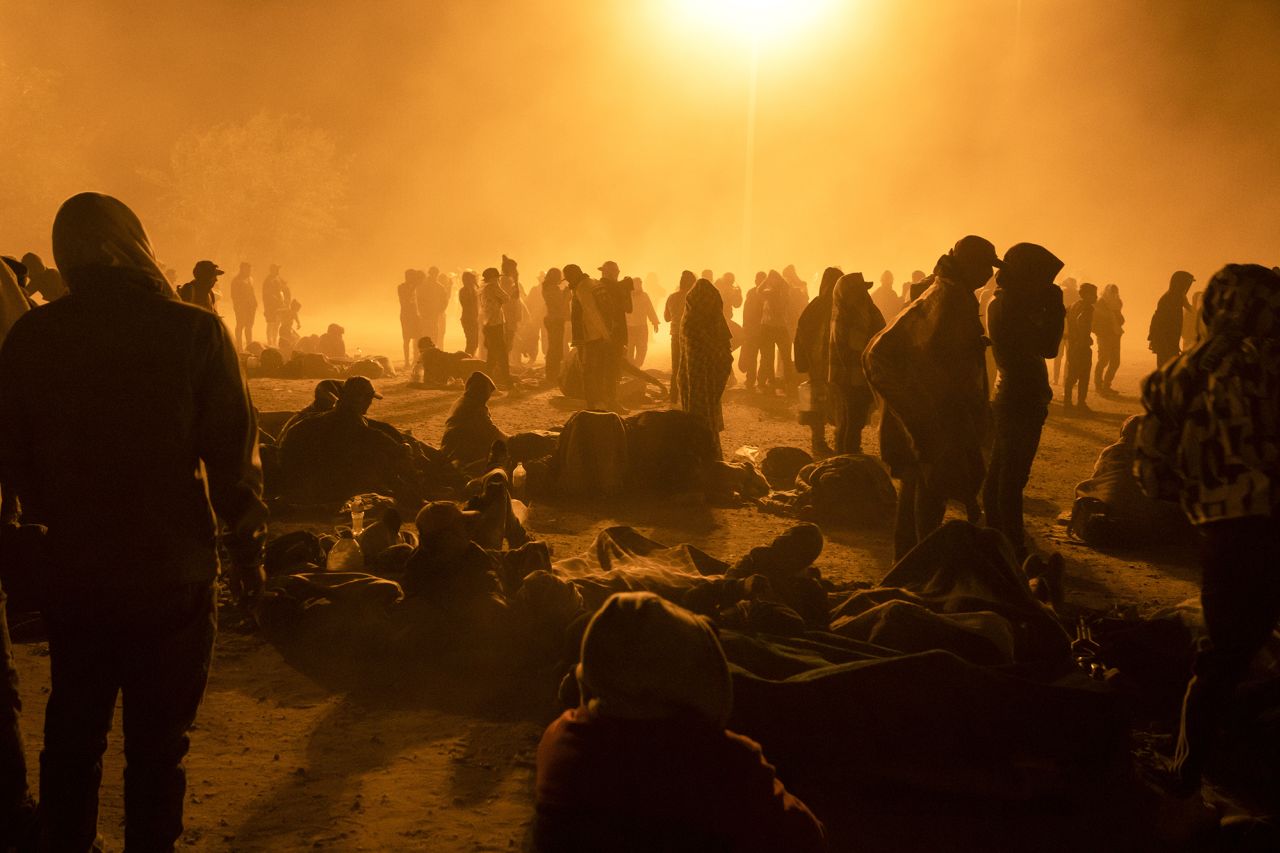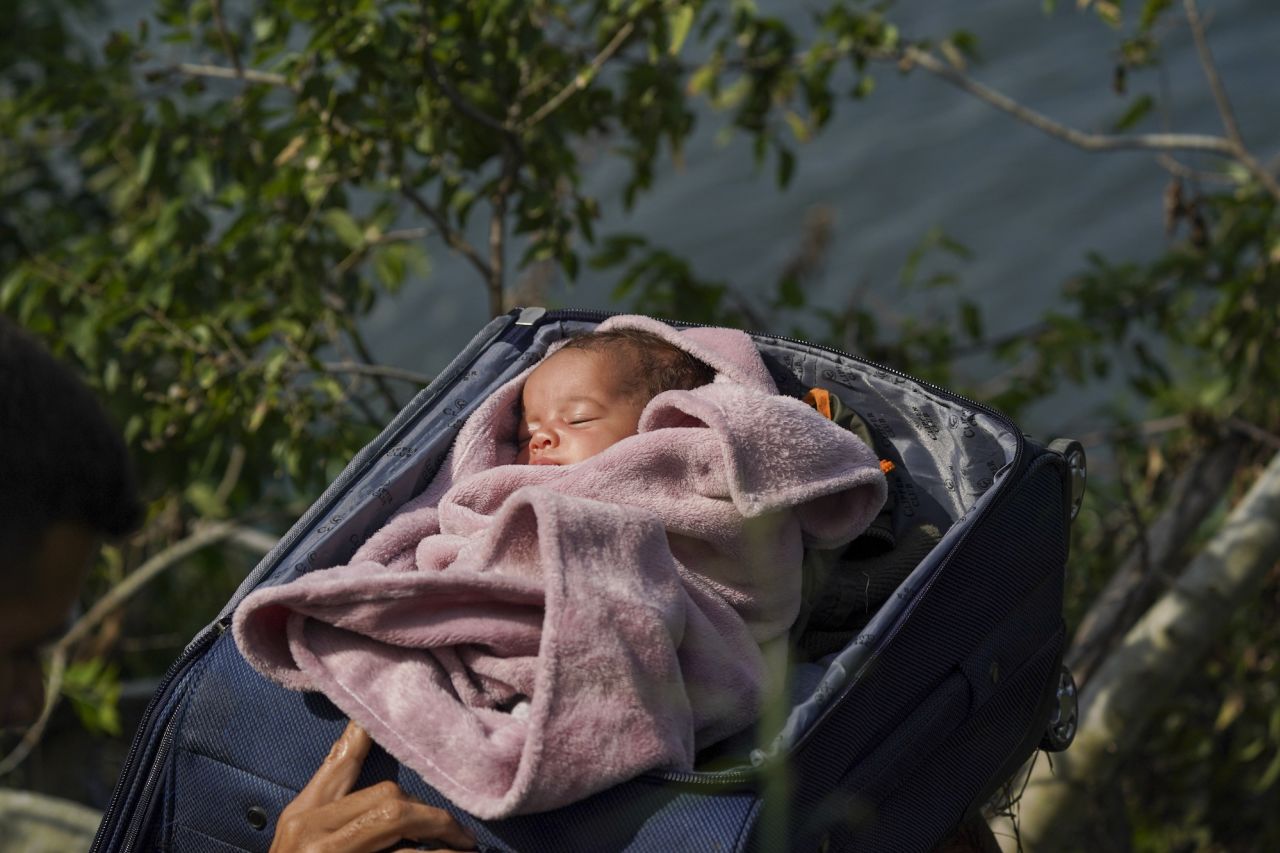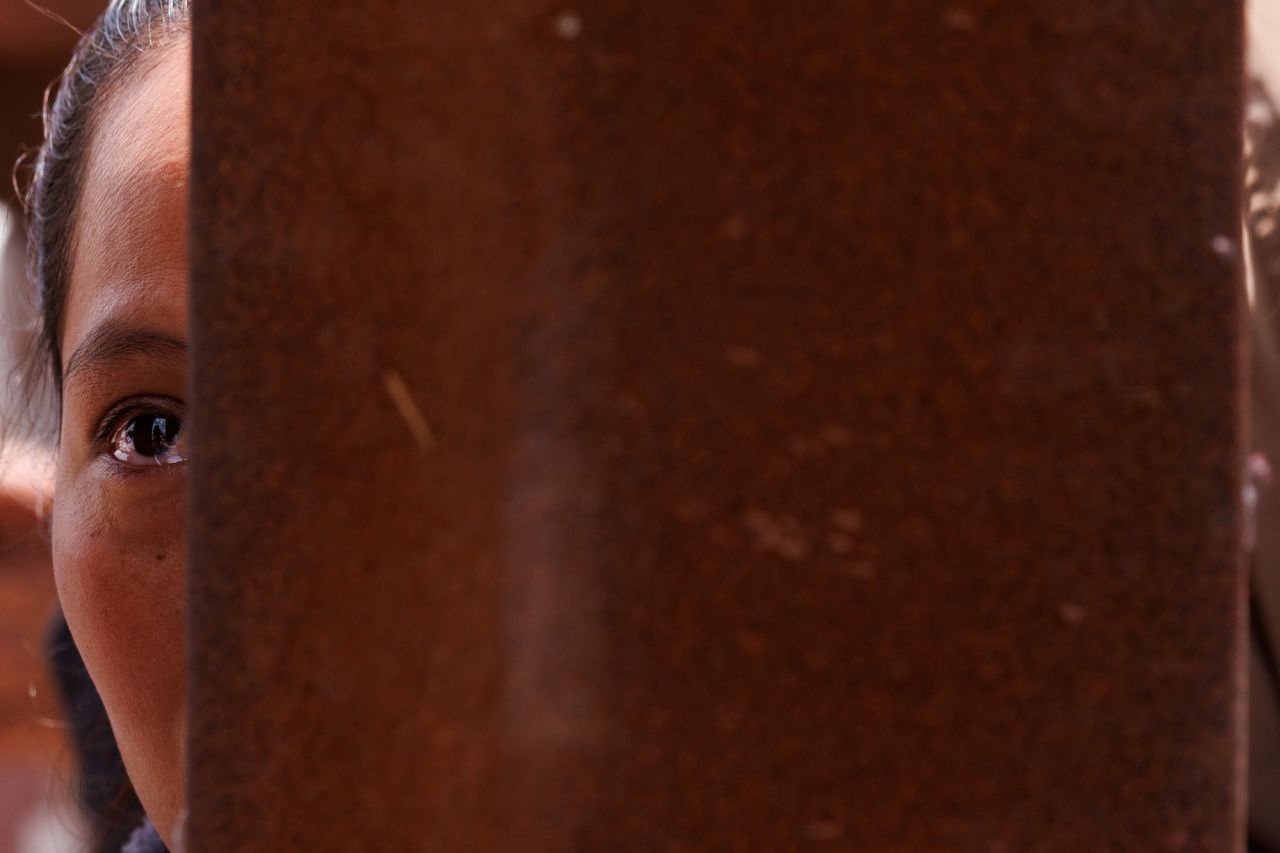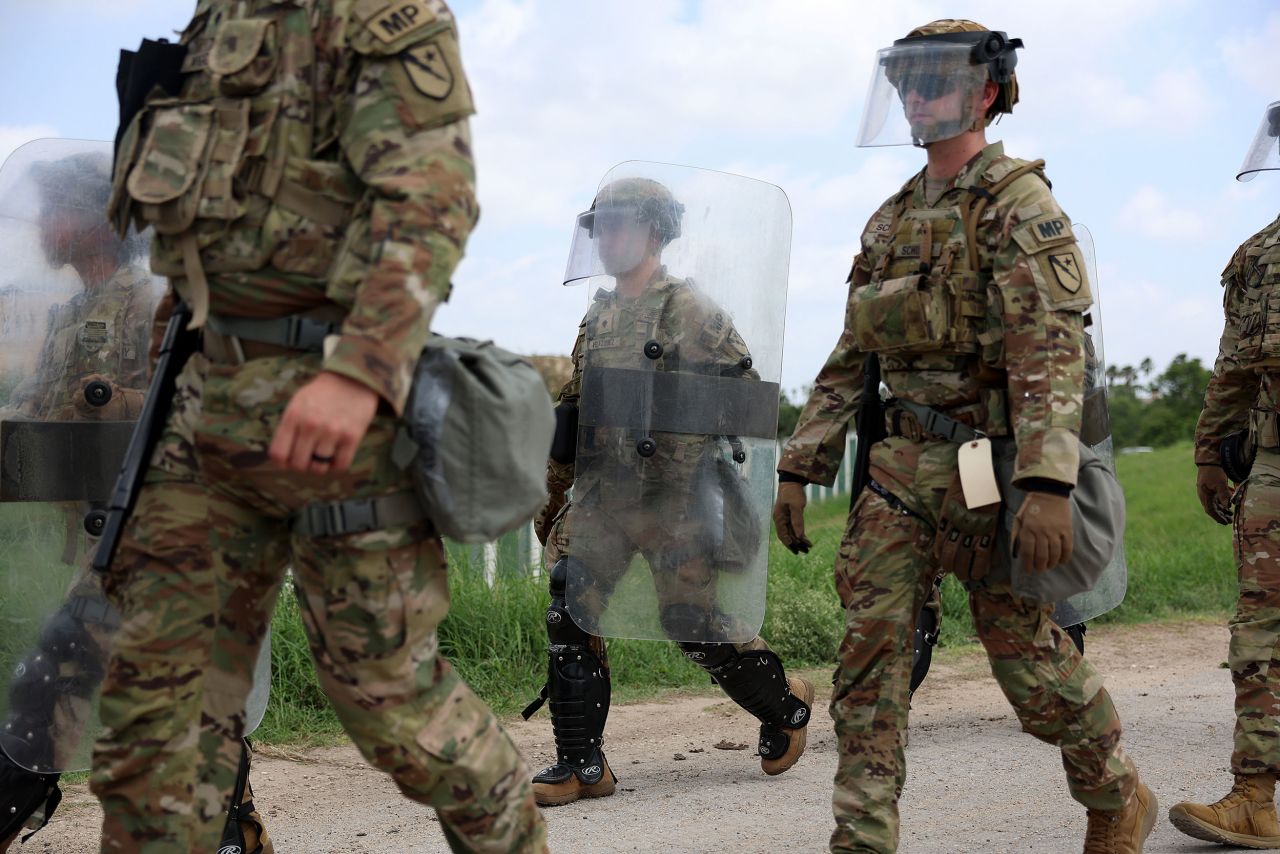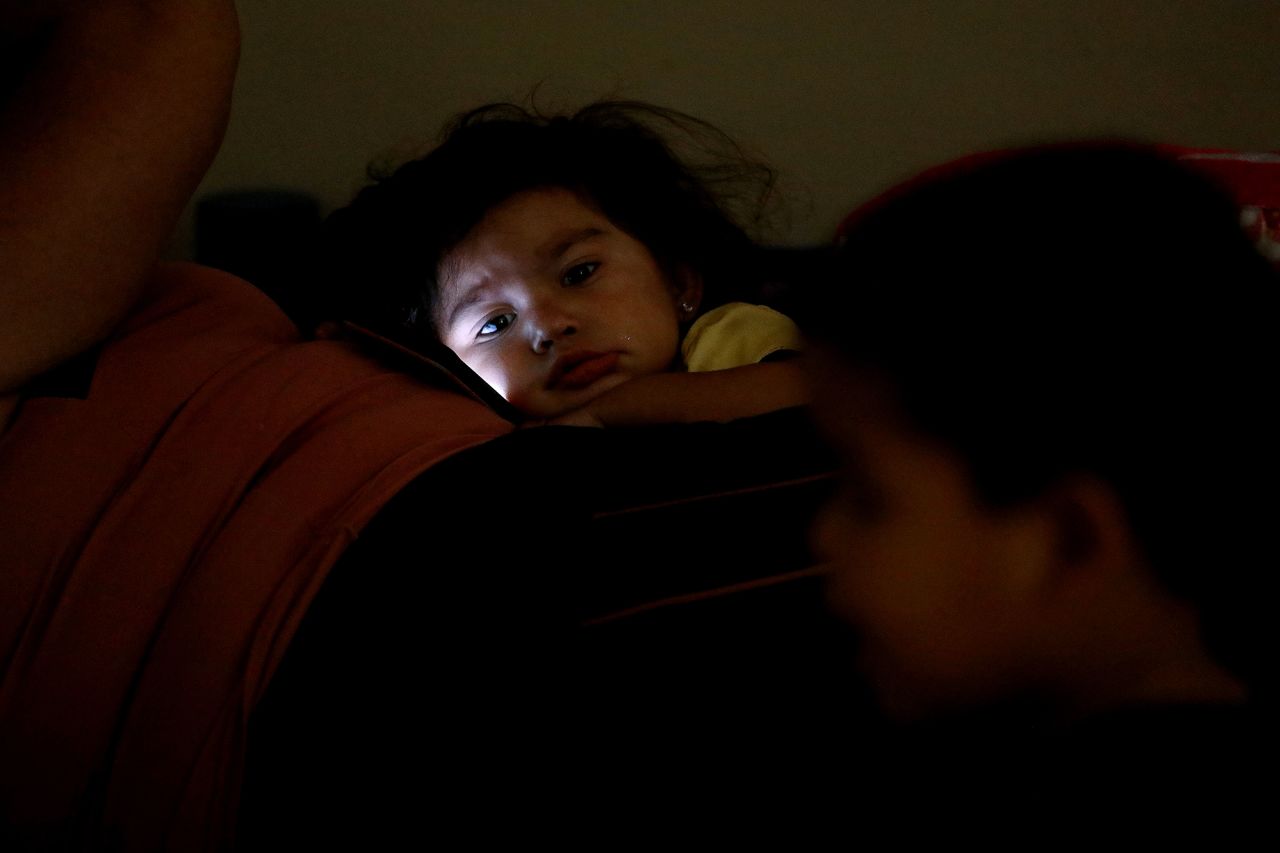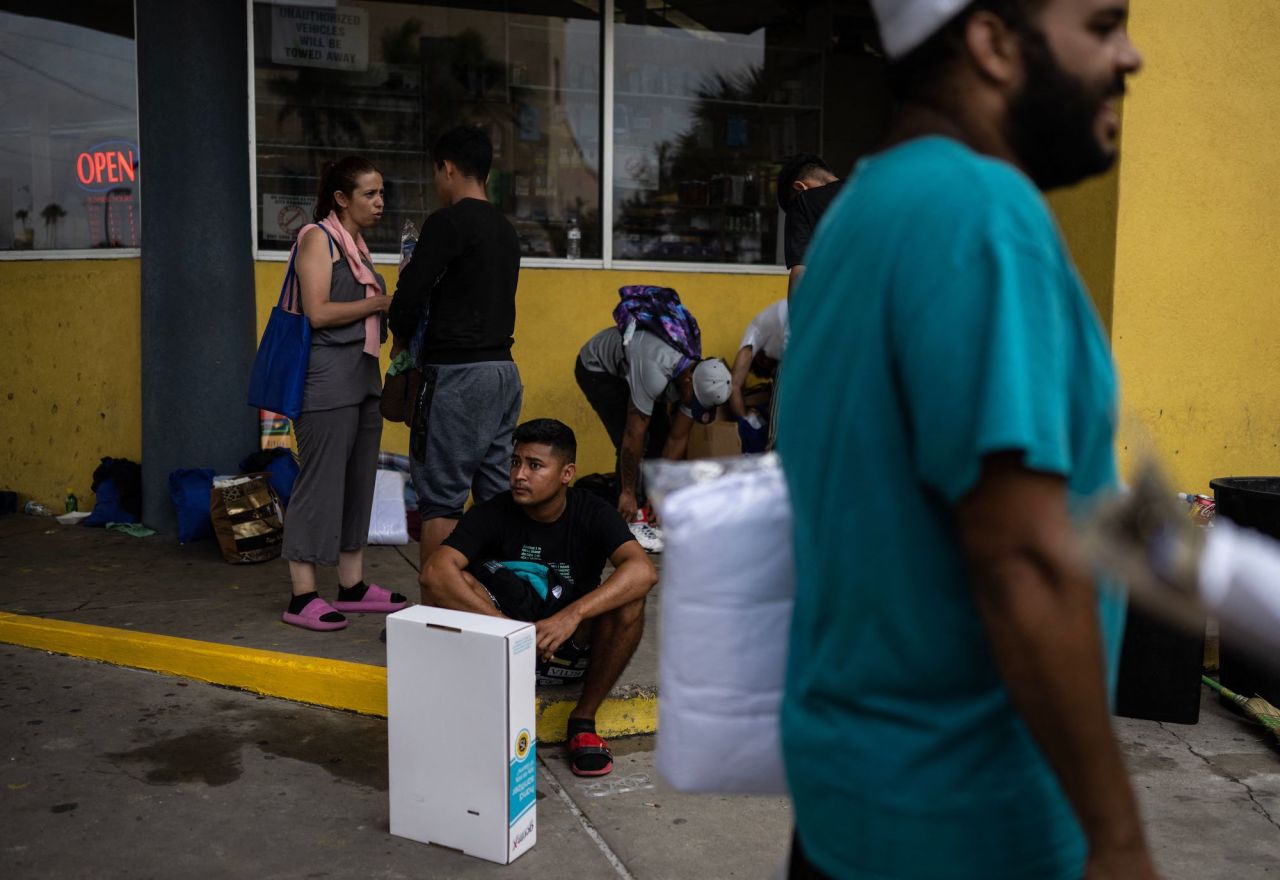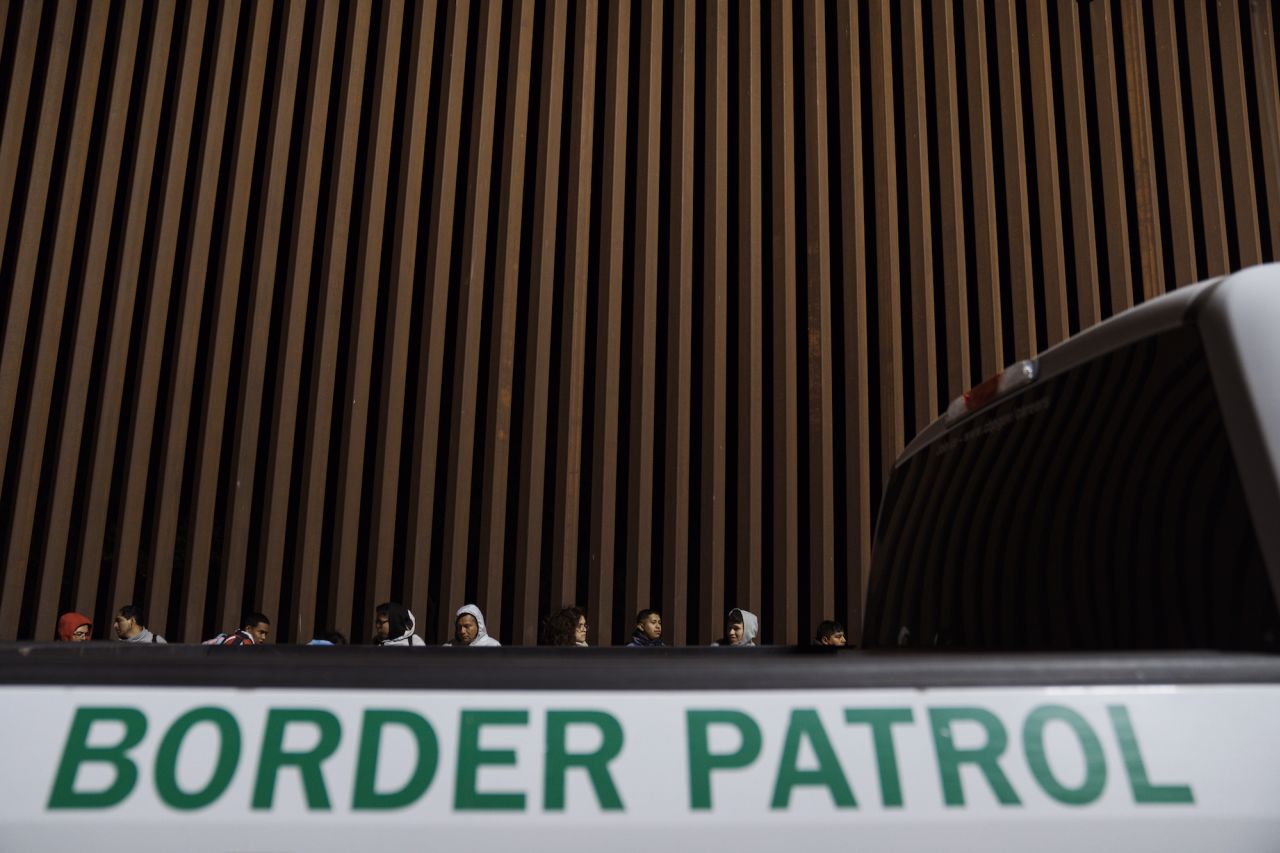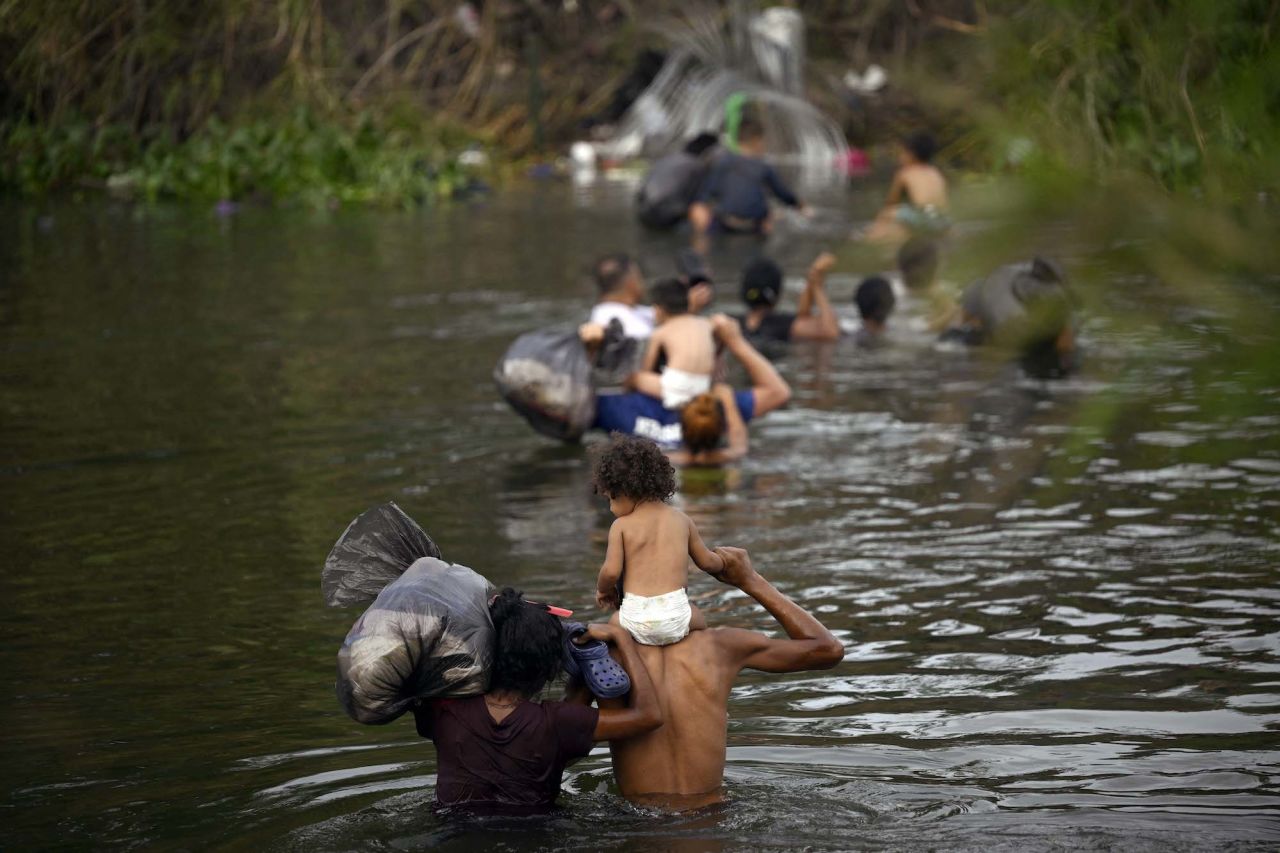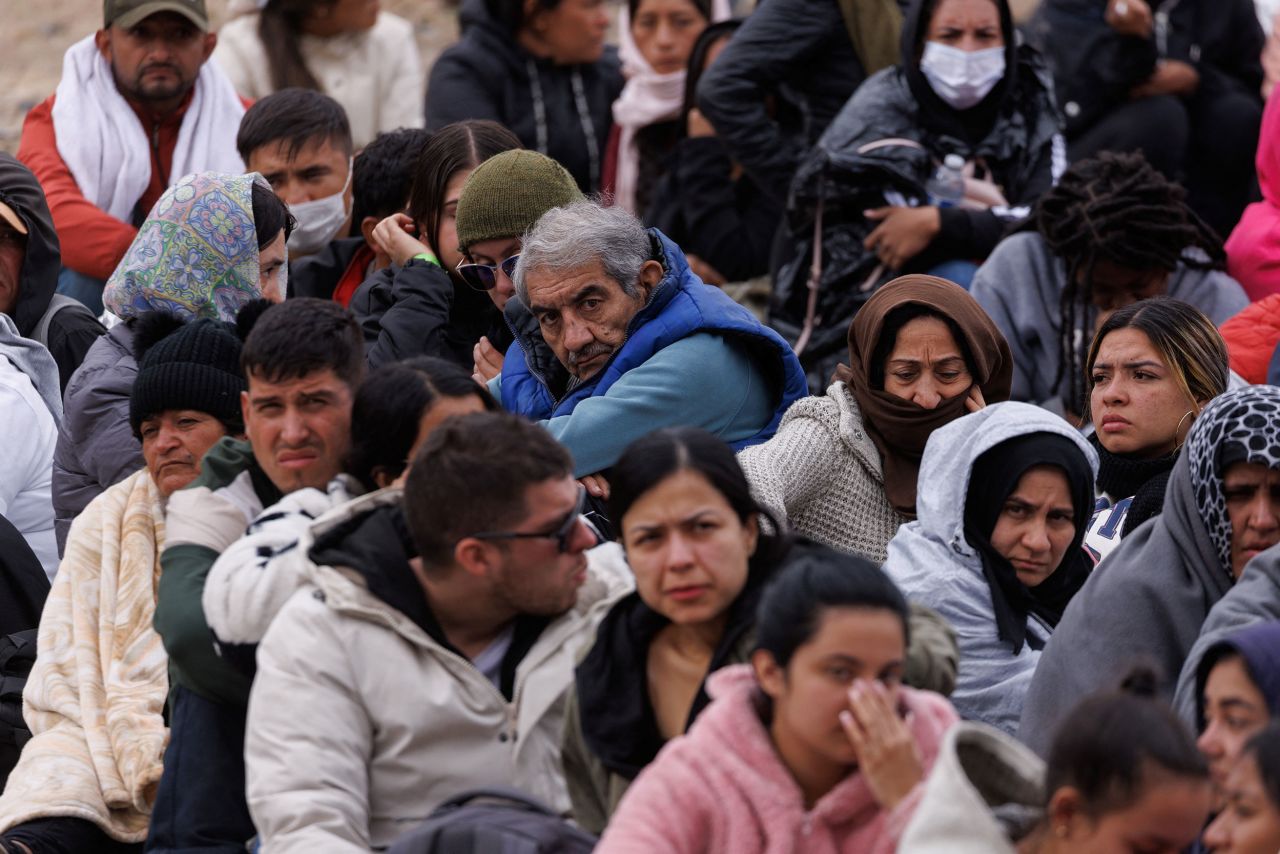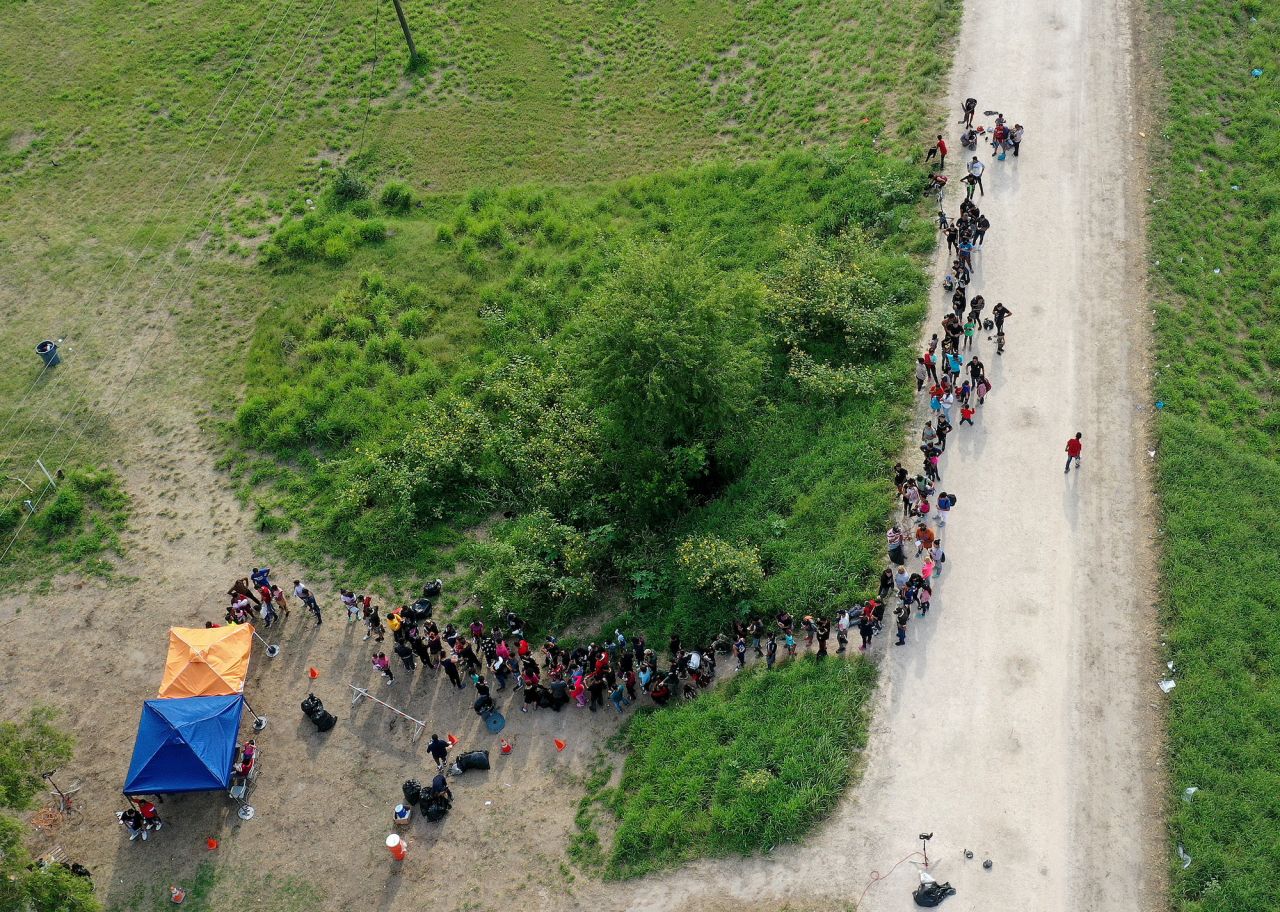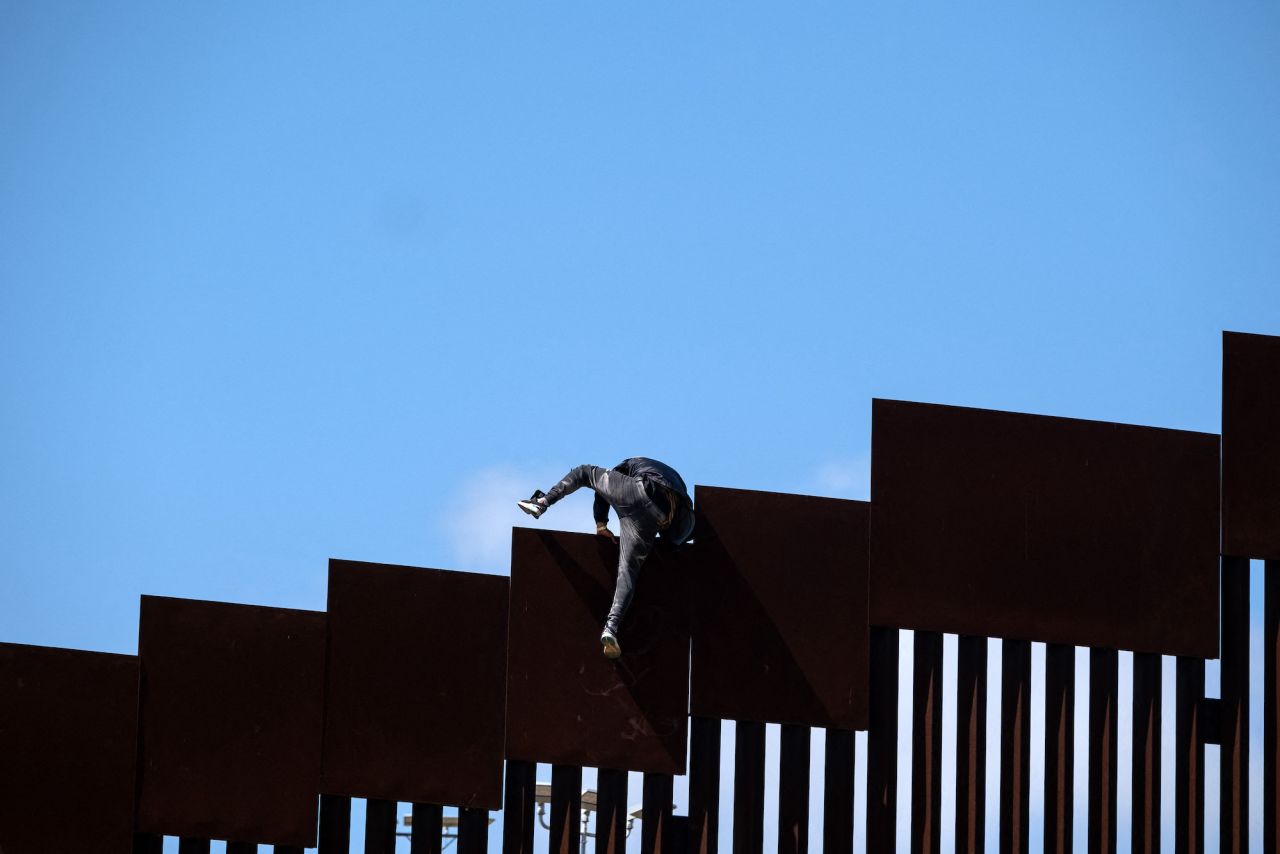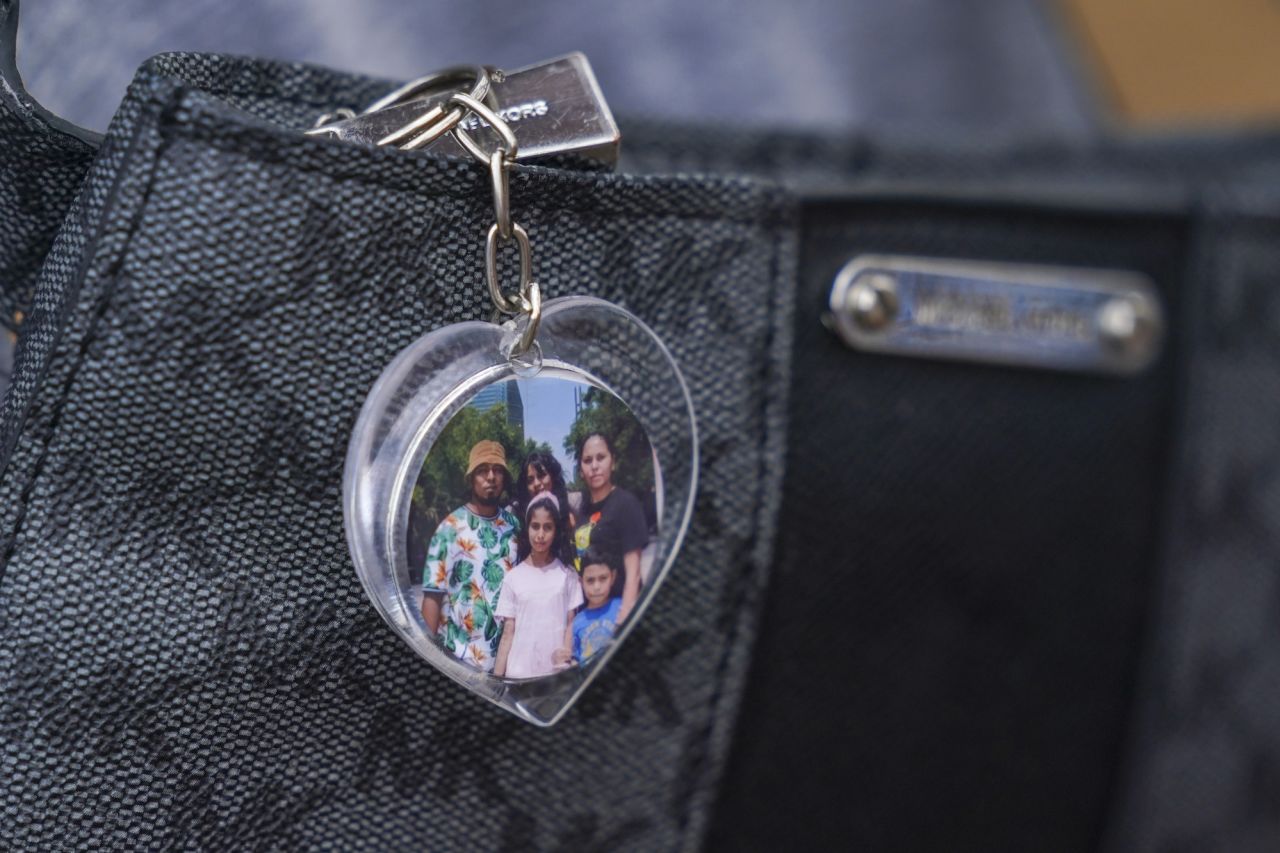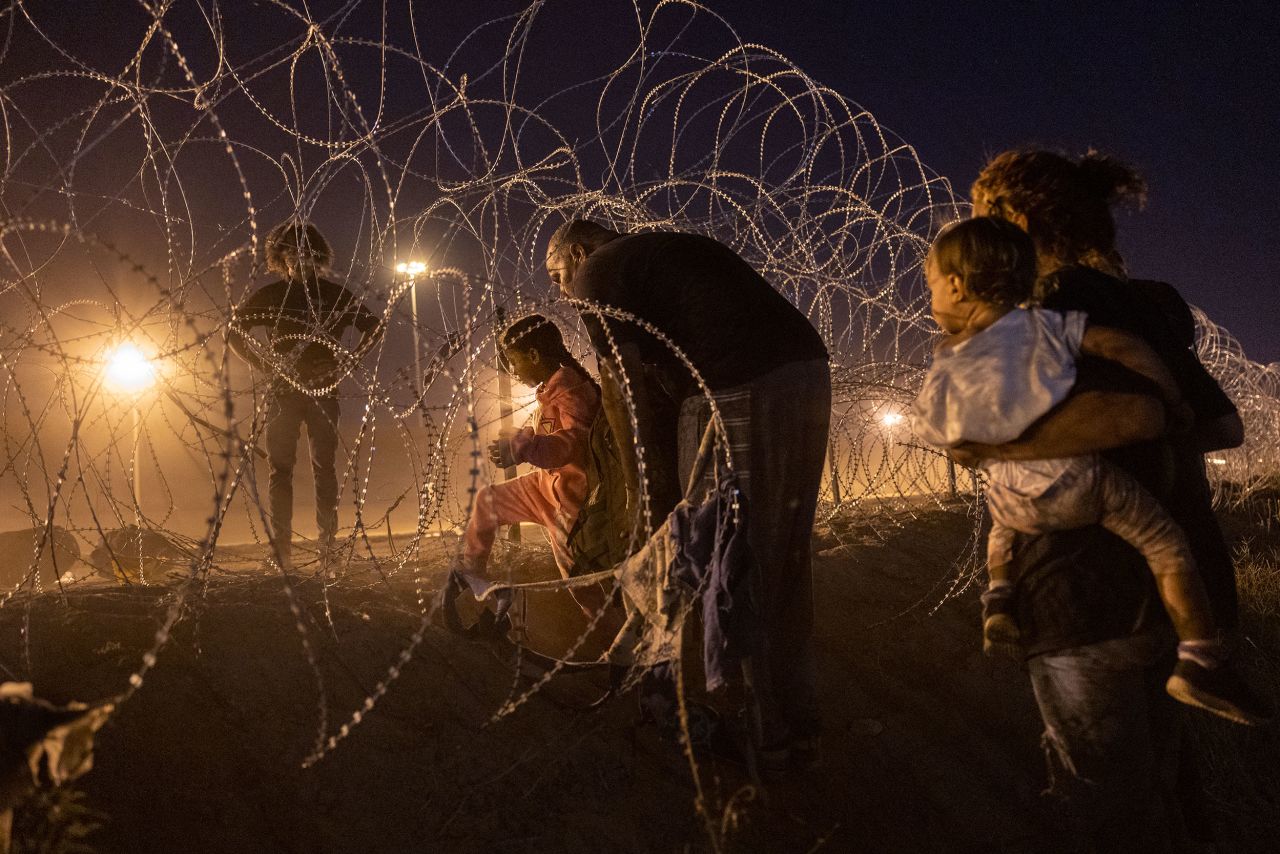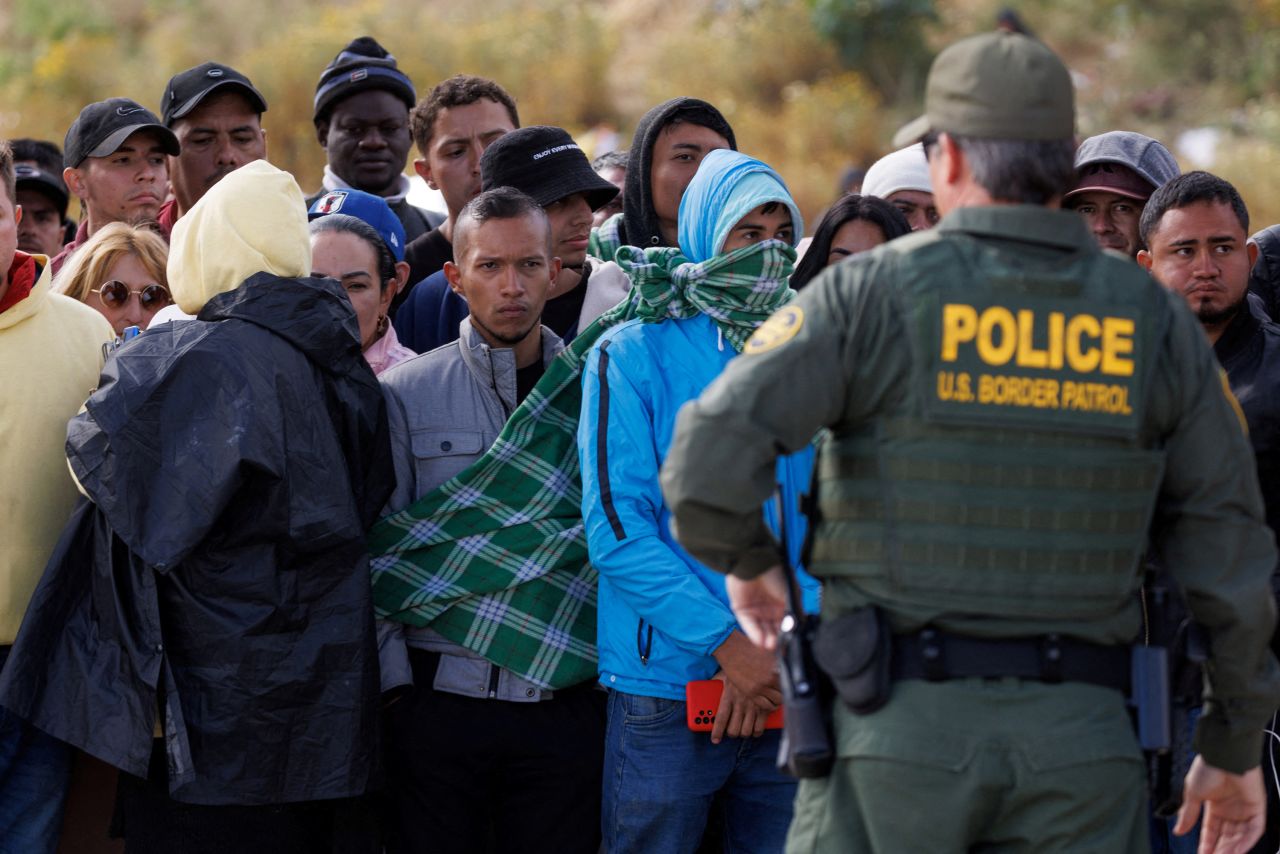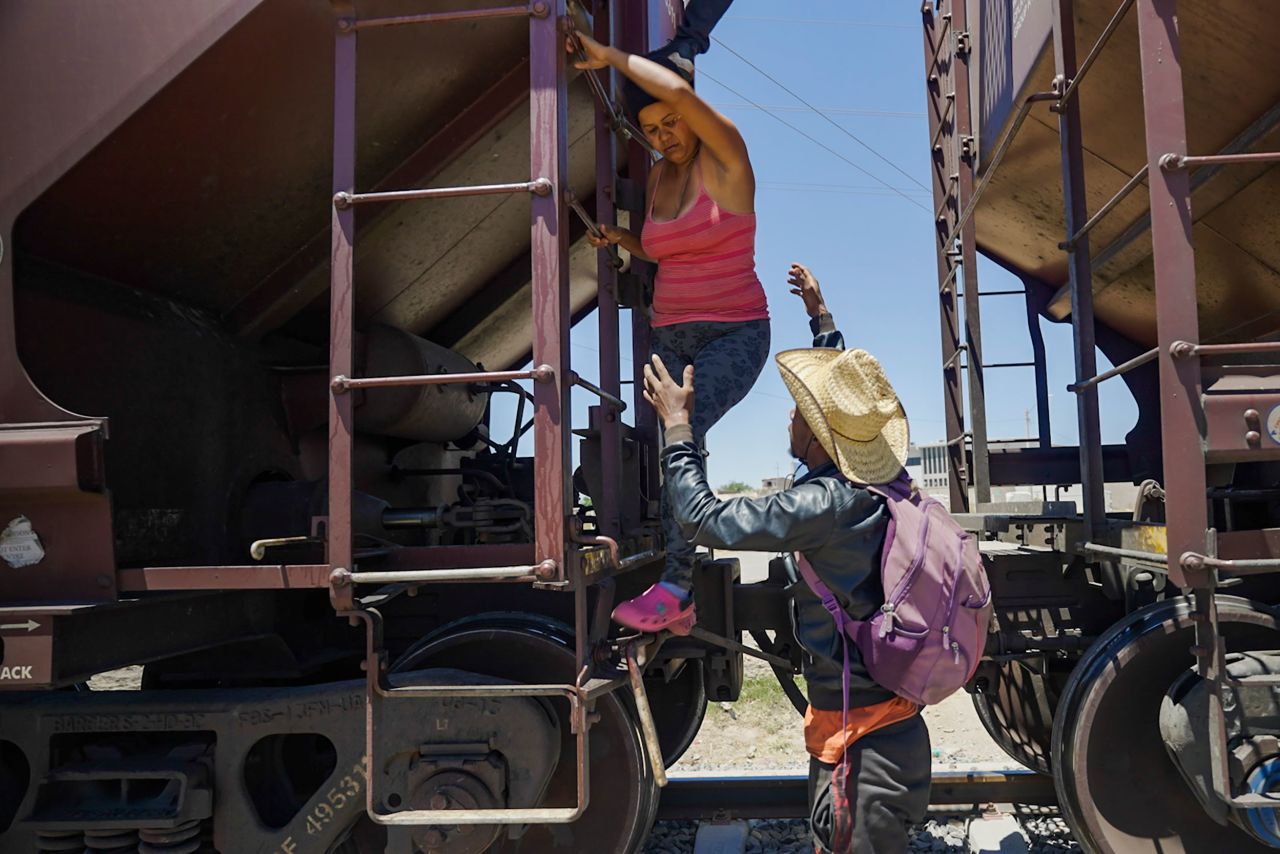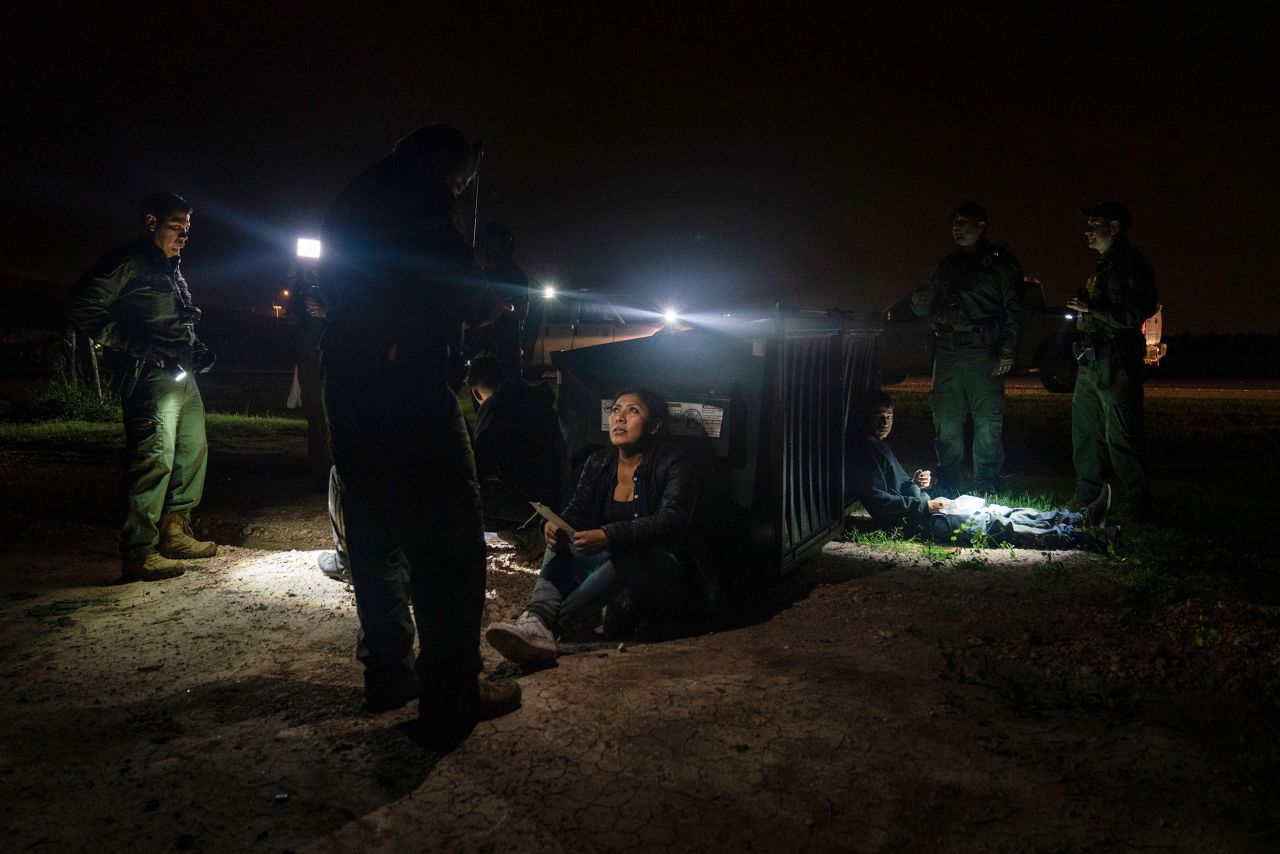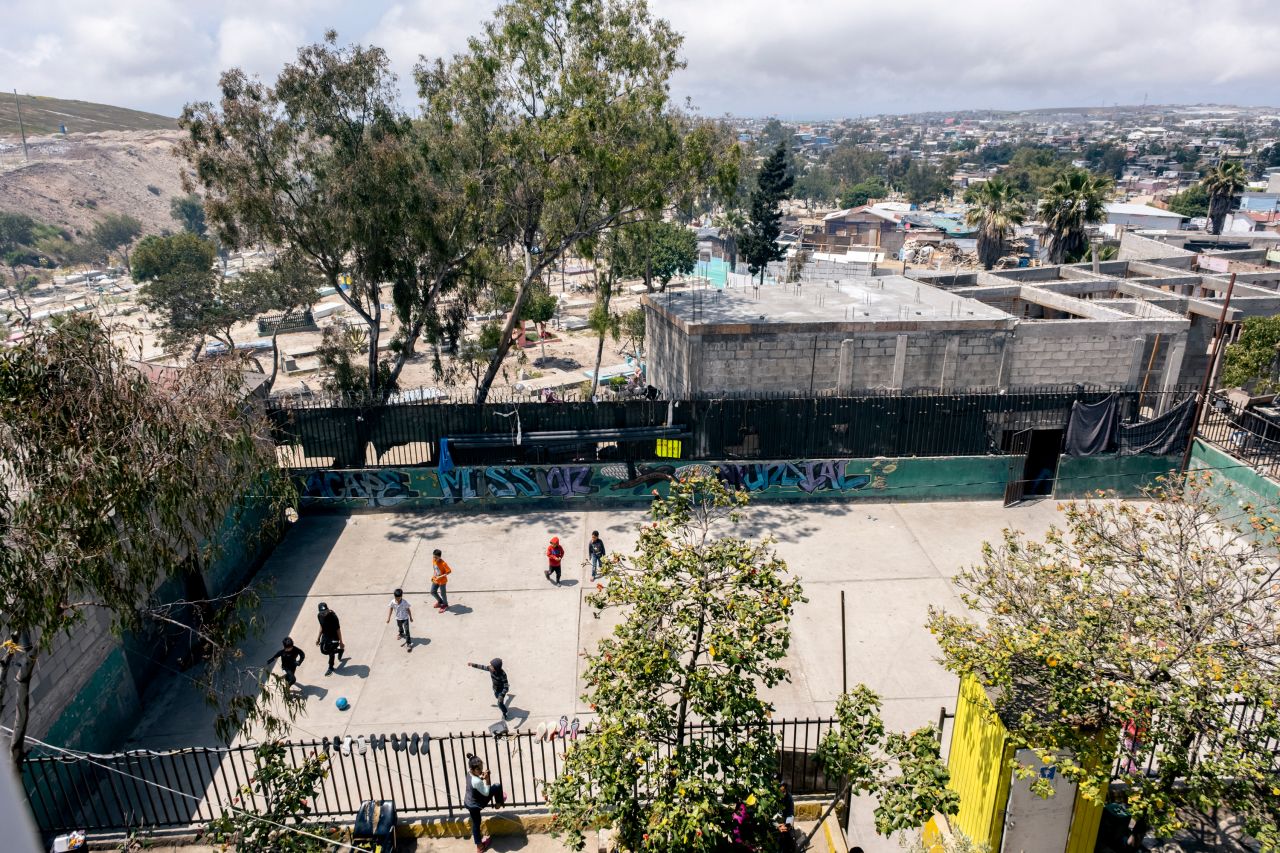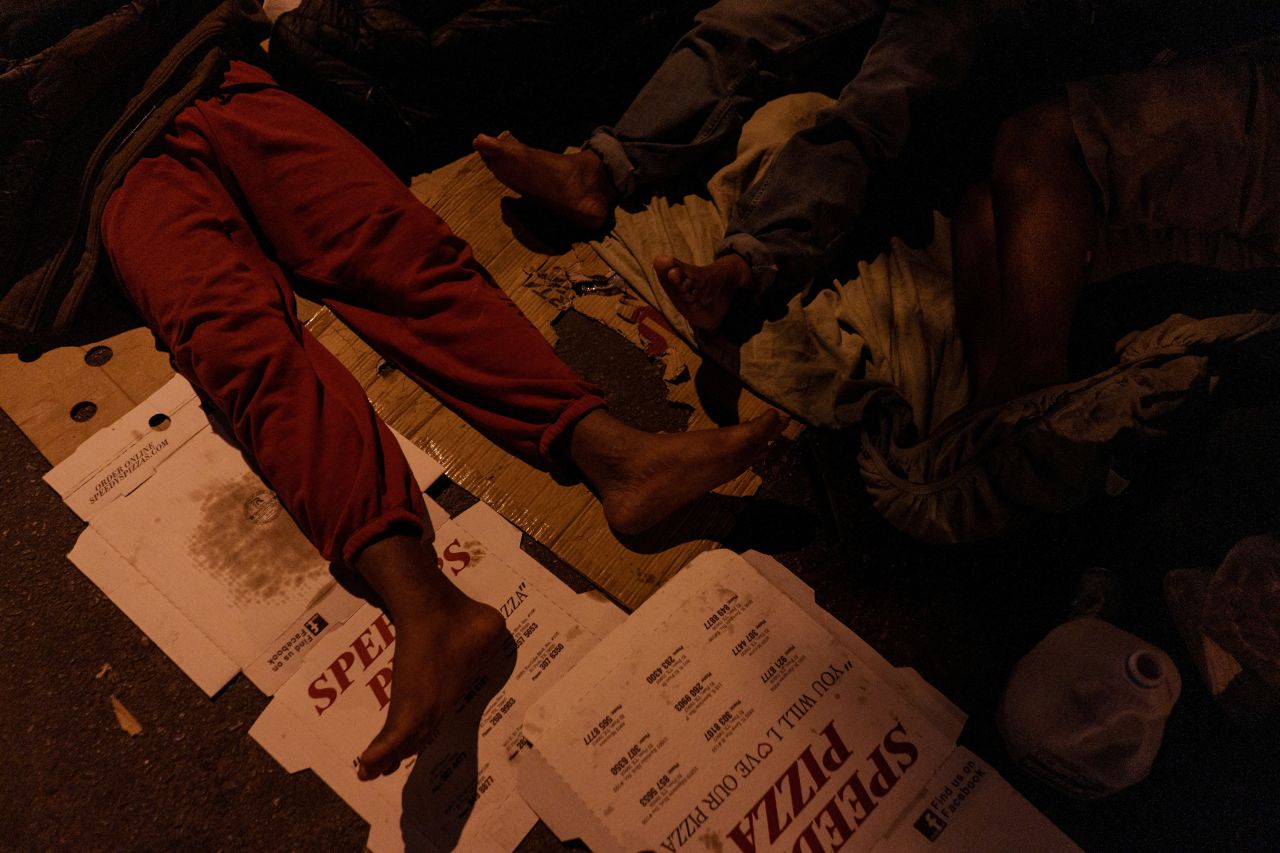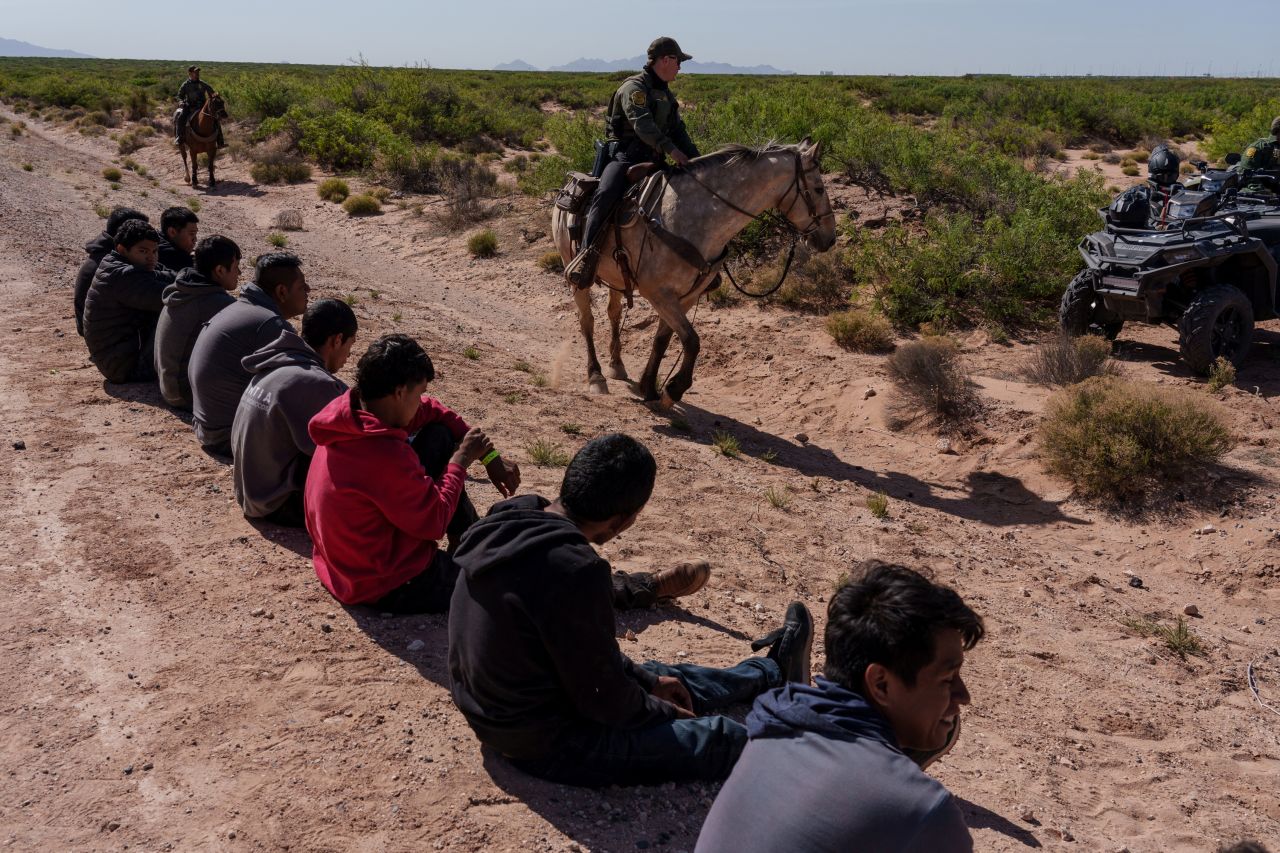 In pictures: The surge at the US-Mexico border
US Homeland Security Secretary Alejandro Mayorkas has stressed federal officials are prepared for Title 42 to expire, and made a direct appeal Friday to migrants traveling to the border: "The border is not open, it has not been open, and it will not be open subsequent to May 11."
The Biden administration is deploying 1,500 active-duty troops to the border – to support border agents in administrative roles, not law enforcement – for 90 days, sources familiar with the planning told CNN. The government also is "surging resources" to "effect a greater number of removals every week," Mayorkas said last week
President Joe Biden spoke with Mexican President Andrés Manuel López Obrador Tuesday about "the importance of enhancing cooperation" between the two countries to manage the "unprecedented migration in the region," the White House said in a readout of the call.
Many of the migrants in El Paso Tuesday, who read the flyer beneath blankets provided by the Red Cross or by the light of a statue of the Virgin of Guadalupe, did not want to be interviewed.
But one said, "I'm fleeing a dictatorship," and others feared turning themselves in would lead to expulsion or deportation, forcing them to begin their journeys over again.
Border communities 'at the brink'
Alex Galvez, a Los Angeles immigration attorney, told CNN the flyers were a message to migrants that "this is not going to be as easy" as they might have thought.
"The message that CBP is sending out to the immigrants with this enforcement today is to say, 'Hey, you might pass the border undetected but we're still going to look for you once you come in and El Paso is not going to be a safe haven anymore,'" Galvez said.
Anxiety was high later Tuesday morning at an El Paso men's shelter about a mile from Sacred Heart Church, where 41-year-old Nelson Pirela of Venezuela said migrants had heard they would be deported and "immigration is coming and that we have to turn ourselves in."
"People are nervous, they're scared," said Pirela, who told CNN he and his wife had been sleeping for weeks in a makeshift tent in an alley outside the shelter. But despite having to use a portable bathroom, line up for food and live with the uncertainty of his immigration case, Pirela said he would rather be here than in Venezuela.
Meantime, advocates in border communities are raising the alarm about what they're seeing, warning they're already overwhelmed: Thousands of migrants have been living on the streets for days in El Paso, where the high temperature Tuesday is forecast to reach 94 degrees Fahrenheit. About 1,200 migrants were living on the streets around Sacred Heart Church on Sunday morning, according to the Rev. Rafael Garcia.
In Tijuana, Mexico, about 6,000 migrants were waiting in shelters, in homes and other areas of the city near San Diego, according to Enrique Lucero, Tijuana's director of migrant affairs.
An increasing number of migrants are deciding to jump the border fence and swim across the border, Lucero said. Yet, shelters' numbers don't drop because more migrants arrive each day, and some are of nationalities he's never seen represented there before, hailing from places like Kazakhstan, Mauritania, Uzbekistan and Kyrgyzstan.
Shelters are already beyond capacity, Lucero said, warning, "We are at the brink of a humanitarian crisis."
A sudden influx of migrants also prompted an emergency declaration last month in the Texas city of Brownsville, which is mourning eight people killed when a car plowed into a crowd outside a shelter that has been hosting migrants.
The effects could be felt far beyond the border as Republican governors and officials in Southern states stand poised to continue to send buses of migrants elsewhere, to cities like Chicago and New York City, the latter of which drew the ire of officials in neighboring communities after announcing last week it would send willing migrants to those jurisdictions.
On Tuesday, New York Gov. Kathy Hochul issued an executive order allowing the state to tap into more resources to respond to the expected arrivals, including by mobilizing 500 more National Guard members in addition to ones already helping.
Also Tuesday, Chicago Mayor Lori Lightfoot issued an emergency declaration after what the mayor's office called a "surge of new arrivals since last month" and the arrival of another 48 people sent by bus today from Texas.
Reasons for immigration vary
Many heading to the US are making long and dangerous treks to the border in hopes of crossing and finding a better, safer life for their families.
"I want to bring my son over. I want to live a life where we don't suffer from mistreatment or violence," migrant Kimberly Sanchez told CNN affiliate KGTV.
Mexico, Guatemala, Honduras and El Salvador are the nations of origin officials encounter most among migrants at the southwest US land border, according to Customs and Border Protection. Border officials have also recently reported encountering many Venezuelan nationals in the Rio Grande Valley sector.
The reasons why people immigrate to the US are widely varied, experts say, with some fleeing violence, while others are looking for economic opportunities or to reunite with family members who are already here.
Some migrant families told CNN they had been waiting months for the right time to enter the US, setting up makeshift tent encampments on the streets of Ciudad Juárez, which straddles the border near El Paso, Texas.
"I want to cross, but not illegally," said Janeysi Games, who reached Ciudad Juárez with her husband and daughter after taking a series of trains.
Many migrants are opting to stay out in the street near the border rather than in shelters, El Paso Mayor Oscar Leeser told CNN Monday.
"They don't want to miss that opportunity to come to the United States because they're under the false pretense that if they get here before Title 42 expires, they'll be able to stay here. And that is not the case," Leeser said. "The borders are closed today and the borders will be closed after Title 42 expires."
In January, the administration expanded the humanitarian parole program to other nationalities – Cuba, Haiti and Nicaragua – in an effort to try to manage the flow of migration ahead of the anticipated end of Title 42.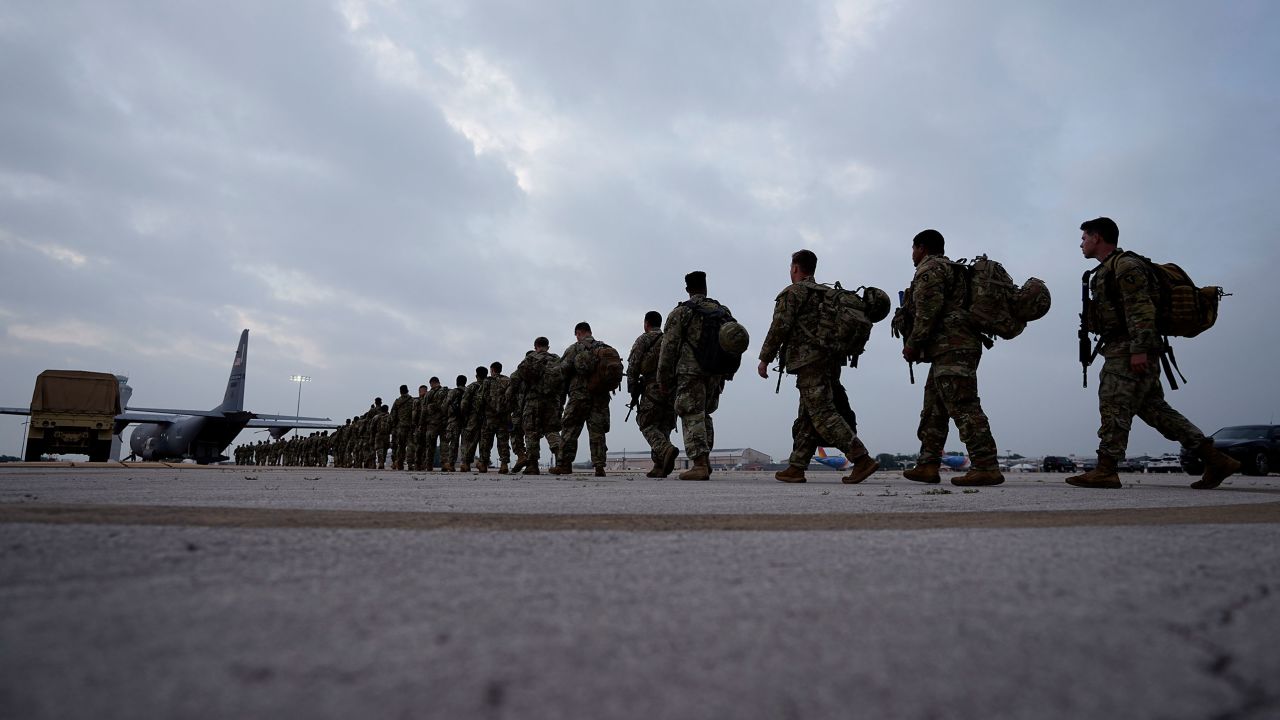 Migrant expulsions will continue when Title 42 expires
When Title 42 lifts, US officials will lean more on the decades-old Title 8, under which migrants could face more severe consequences for crossing the border unlawfully, such as being barred from entering the US for at least five years. Asylum-seekers who cross the border without first applying for asylum could be removed under that Title 8 authority.
Under Title 8, if they attempt to cross again, they can face criminal prosecution, and the DHS promised these migrants will be removed from the US quickly and efficiently.
While Title 8 carries more legal consequences, especially for those caught a second time, processing times under that authority take longer than Title 42 expulsions and could strain already pinched resources, creating a bottleneck amid heavy mass migration.
Even while Title 42 was in place, border officials still were apprehending migrants at the border under Title 8, with more than 1.15 million people apprehended under that authority at the southern border in fiscal year 2022, according to the US Customs and Border Protection.
More than 1.05 million people were expelled under Title 42 at the southern land border in the same period, according to CBP.
CNN's Rosa Flores reported from El Paso, Texas, while Nouran Salahieh and Dakin Andone reported and wrote this story in Los Angeles and New York, respectively. CNN's Priscilla Alvarez, Nikki Carvajal, Gloria Pazmino, Norma Galeana, David Culver, Karol Suarez, Rachel Clarke, Melissa Macaya and Catherine Shoichet contributed to this report.