Lemons, lemonade.
You know how it goes. While Hollywood deals with the first TV and movie writers' strike in 15 years, the wealth of content that we have available to us is a good reminder of the creativity those writers have put into making the shows and movies we love.
Let's talk about that.
Something to sip on…
One of the reasons the strike is even happening is because streaming has changed the entertainment industry so much that writers say their wages are being adversely affected through shorter seasons and changing distribution models.
For consumers, however, the growth of streamers ushered in an era of Peak TV.
The disruptive streaming giant Netflix, for example, has flooded our screens with more content than most of us have time to watch with shows like "Bridgerton" and its new spin-off prequel, "Queen Charlotte: A Bridgerton Story."
But behind this sumptuous period drama are all the people that make it happen: from writers to costume designers, actors and even intimacy coordinators.
Those individuals can't work – and some of our favorite shows will be delayed – unless writers and studios reach a new agreement soon.
In the meantime, catch up on some brilliant shows you've missed.
Sending good vibes to all involved.
One thing to talk about…
It sounds like the father of the groom approves.
"Stranger Things" star Millie Bobby Brown, 19, recently got engaged to Jon Bon Jovi's son, Jake, 20.
Jon Bon Jovi and his wife, Dorothea Hurley, were high school sweethearts who have been married since 1989, so they know a little something about young love.
The singer recently talked to Andy Cohen during an appearance on the latter's SiriusXM show about having three of his four children being engaged and said, "I don't know if age matters."
"You know, if you find the right partner and you grow together, I think that would be my advice really, is growing together is wise," Bon Jovi said. "I think that all of my kids have found the people that they think they can grow together with and we like 'em all."
Way to give love a good name, sir.
You should listen to…
From his recent court case in New York City to filling in on "American Idol" while Katy Perry and Lionel Richie perform at the coronation of King Charles, Ed Sheeran seems to be everywhere these days.
He also has a new album dropping.
"Subtract" is reportedly the last of his mathematically named projects. It also is a result of Sheeran's deeply personal struggles with both his wife's diagnosis of a tumor during her last pregnancy and the loss of his best friend, Jamal Edwards.
"For the first time I'm not trying to craft an album people will like, I'm merely putting something out that's honest and true to where I am in my adult life," Sheeran wrote in a note.
"Subtract" is out Friday, and Sheeran also has the docuseries "Ed Sheeran: The Sum of It All" premiering this week on Disney+.
Cannot wait to watch…
"Fatal Attraction"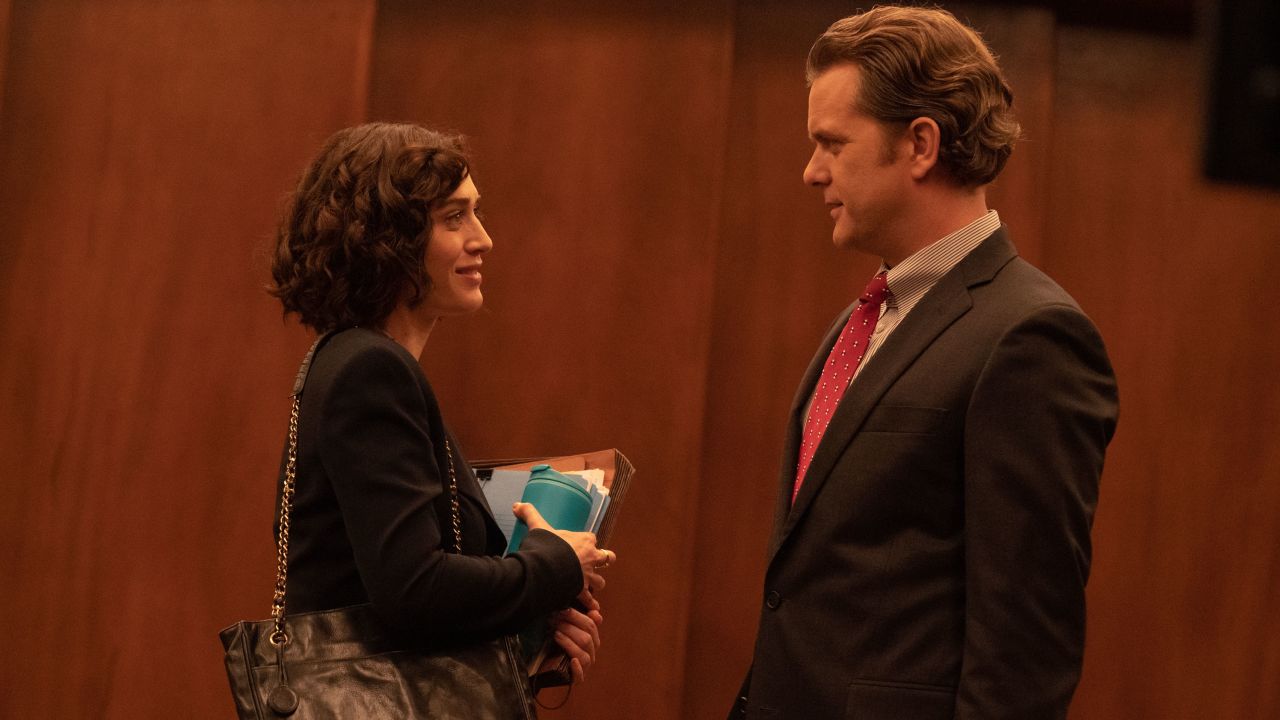 Close readers of this newsletter know that I am not a huge fan of reboots and remakes, but who listens to me?
No one, apparently, so you might as well enjoy the new version of "Fatal Attraction."
The series is more of an homage to the 1987 film starring Michael Douglas as a married man who gets more than he bargains for after he has a fling with a woman played by Glenn Close. This time around Joshua Jackson and Lizzy Caplan star as the pair who have a dangerous liaison.
The first few episodes are now streaming on Paramount+.
"Bupkis"
You have to give Pete Davidson some credit for letting us know that some of what we will be seeing in his new comedy series is just straight up made up.
Thus, the title of this semi autobiographical show about Davidson's life and family in Staten Island. The former "SNL" cast member is so incredibly quirky and fully himself that he's almost an anti-star.
For me, being the mob content aficionado that I am, he gets all the extra points for being able to convince Joe Pesci of "Goodfellas" (as well as so many others) and Edie Falco from "The Sopranos" to costar with him.
It's streaming on Peacock.