National Transportation Safety Board chair Jennifer Homendy sharply criticized federal regulators Thursday for not doing enough to monitor and test automatic driving technologies.
She spoke at an event marking the opening of a Consumer Reports facility that will test increasingly common systems and features such as automatic braking, lane-departure technology and advanced cruise control. More than half of new vehicles sold today have at least some of these systems, according to Consumer Reports.
"The federal government isn't doing their job in that area. You're ahead of them," Homendy said of Consumer Reports. "The NTSB has called on regulators to set performance minimums for these features, to test vehicles rigorously against those standards and provide the results to consumers. But we're still waiting."
Private groups like Consumer Reports and the Insurance Institute for Highway Safety, which is financed by the insurance industry, have the ability to respond more quickly than government agencies in the face of rapidly advancing technologies, said Kelly Funkhouser, head of connected and automated vehicles at Consumer Reports.
In reality, both public and private agencies are needed to prod safety improvements, she said. She gave the example of automatic emergency braking, a technology that has been proven to reduce crashes and which is now standard on most passenger vehicles sold in the US. That's because the IIHS and Consumer Reports worked directly with automakers to get them to add it.
"Consumer Reports and IIHS tried to get ahead of this because there was no movement from regulators," she said.
The NTSB is not a regulatory agency, and can only offer recommendations to private industry, such as automakers, and other agencies like the National Highway Traffic Safety Administration.
NHTSA is the federal agency that regulates auto safety and maintains a database of crash test ratings at SaferCar.gov. It also lists which basic crash prevention systems vehicles have, such as "Crash Imminent Braking"– more commonly called automatic emergency braking – and "Lane Departure Warning." It also lists whether each one "meets performance criteria."
But it doesn't provide comparative ratings or details. For instance, some emergency braking systems can stop collisions only at very low speeds, said Funkhouser. Also, some don't stop for pedestrians or bicyclists, but others will.
The NTSB has suggested NHTSA employ a five-star rating system to forward collision avoidance systems, for example, instead of just noting whether they meet minimum standards.
And NHTSA has proposed updates to the rating system, including possibly requesting comment on ways to develop ratings systems for these technologies. It has also recently begun its own rulemaking process for automatic emergency braking technology
Consumer Reports' new "ADAS Loop" at the organization's auto testing center in Colchester, Connecticut is designed to test advanced driver assist systems like Tesla's Autopilot, and similar systems from automakers like Mercedes-Benz, Nissan and General Motors.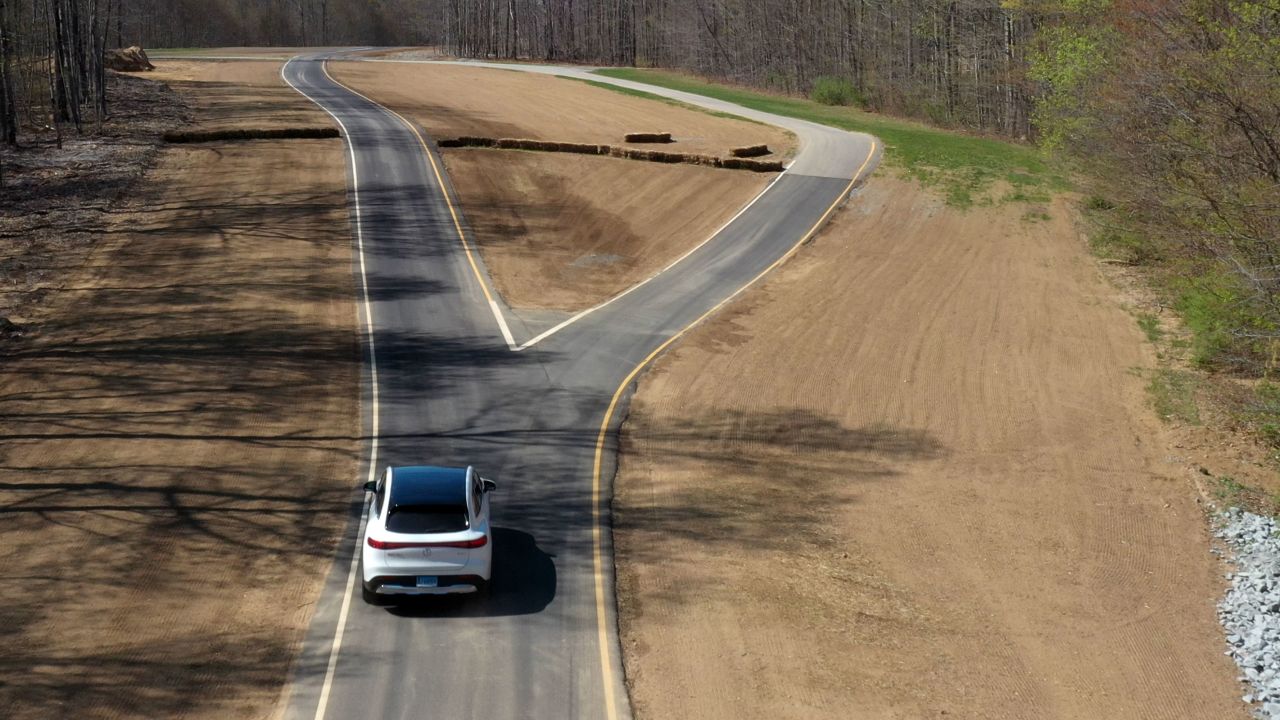 These systems can combine technologies like automated lane-keeping assistance and automated cruise control to make vehicles seem almost like they're driving themselves.
Crucially, though, vehicles with these systems are not self-driving cars. For the most part, these systems operate only in relatively simple driving situations, such as on multi-lane highways without intersections, and a human driver should be paying attention at all times.
Consumer Reports test drivers will still use an actual interstate highway to test features that only function when the car recognizes that it's on a divided highway. (Certain technologies from some automakers are restricted using GPS location settings and can be enabled only on an actual highway.)
But the independent test track includes intersections, on and off ramps, curves and hills to test how the systems respond to a variety of different road situations.
Test drivers will be able to check how well systems work compared to one another.
They will also be able to compare how good of a job they do at making sure drivers are really paying attention and at alerting drivers if their attention wanders.
"ADAS technologies need to be tested thoroughly," Homendy said. "The stakes couldn't be higher. People put immense trust in these features, sometimes too much."
The NTSB has investigated numerous crashes involving Tesla's Autopilot automated driving system and has noted that it is too easy for drivers to become distracted. Many vehicles, including Teslas, rely on just the slight pull of a driver's hand on the steering wheel to indicate that the driver is staying alert. Much better are systems that use cameras inside the car to watch the driver's eyes and ensure that the driver is actually looking at the road, said Funkhouser.