Casey White, the inmate who famously escaped from an Alabama jail with corrections officer Vicky White, reached a plea deal in which he will not be tried in his lover's death.
The inmate pleaded guilty to first-degree escape in exchange for no prosecution for felony murder, according to the Lauderdale County District Attorney's Office.
Sentencing is June 8; Casey White is expected to receive a life sentence.
Casey White's legal troubles are far from over. When he escaped in April 2022, the inmate was being held on a capital murder charge in connection with the 2015 killing of Connie Ridgeway. That separate case has not been tried.
Casey and Vicky White, who were not related, fled from a detention facility in Lauderdale County. They were captured 11 days later in Evansville, Indiana, after a high-speed car chase.
White was taken into custody and Vicky White was found with a gunshot wound to the head, which investigators believe was self-inflicted.
Investigators believe the two met at the Lauderdale County jail and developed a clandestine romantic relationship before plotting their getaway. Vicky White got an orange getaway car and gathered supplies in the preceding days, officials say.
White was charged with felony murder in July in connection with Vicky White's death. On Thursday, he pleaded to the lesser-included offense of escape, which was part of the felony charge, Lauderdale County Assistant District Attorney Angie Hamilton told CNN.
"Vicky White's family agreed to this and they are satisfied with the sentence," Hamilton said, adding that this concludes the case that garnered national headlines. Casey White will not be prosecuted for felony murder in the officer's death.
A felony murder charge indicates the victim died while the accused was committing another dangerous felony, even if the accused did not intend to kill the victim or cause his or her death.
In court Thursday, Casey White said he and Vicky White planned to make a new life after the escape, affiliate WAAY reported. "Things happened … and we was in love."
The escapee apologized to Vicky White's mother, saying the escape wasn't supposed to end in chaos and the loss of her daughter's life, affiliate WAFF reported.
Casey White's attorney, Robert Tuten, said after the hearing: "You're probably just as surprised by today's turn of events as we are. Things happened really fast today, unexpectedly."
Tuten said in a statement: "We believe this was a just resolution of this case."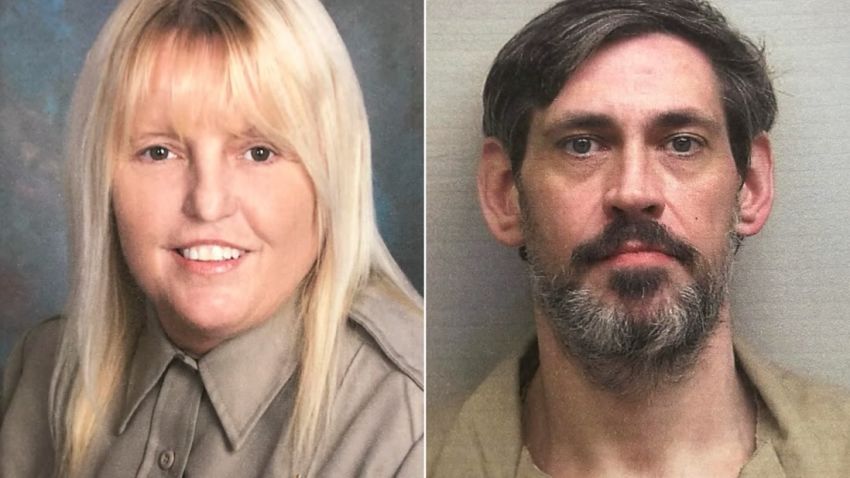 US Marshal tells CNN what Alabama fugitive said upon capture
At the time of his escape, Casey White was already serving a 75-year prison sentence for a crime spree in 2015 that included a home invasion, carjacking and a police chase, the US Marshals Service said.
Trial in the Ridgeway death remains set for August. Casey White allegedly confessed to the killing of the mother of two at her Rogersville home but later recanted.
He has pleaded not guilty by reason of insanity.
CNN's Phil Gast, Eric Levenson, Josh Campbell, Melissa Alonso, Hannah Rabinowitz, Elizabeth Wolfe and Dakin Andone contributed to this report.