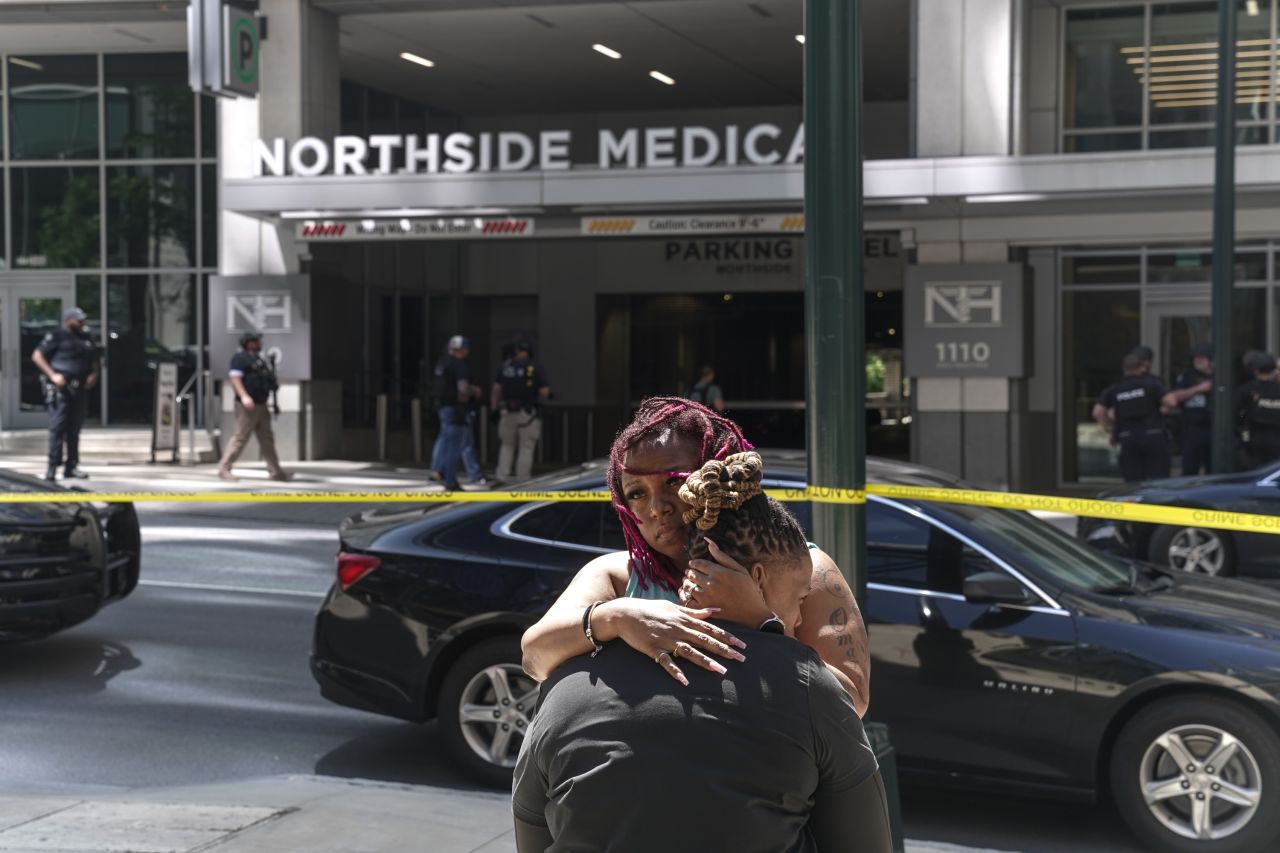 Updated 7:09 PM EDT, Thu May 4, 2023
After a nearly eight-hour manhunt Wednesday, authorities captured the suspect who is accused of fatally shooting a woman and wounding four other people in an Atlanta medical building.
The suspected gunman, 24-year-old Deion Patterson, went inside Northside Medical Midtown just before noon and shot the first victim shortly after, Atlanta Police Deputy Chief Charles Hampton said. The suspect used a handgun in the attack, authorities said, before fleeing on foot and hijacking a vehicle nearby.
Patterson faces one count of murder and four counts of aggravated assault, Fulton County jail records show. He waived his right to a first appearance in court, which had been set for Thursday morning, the jail supervisor said.
The mass shooting — the latest in a relentless series of gun violence across America — sent Atlanta's bustling Midtown community into shock as authorities asked residents and patrons visiting the area to shelter in place while police searched for the gunman.
Here are some of the stories that made headlines over the past week, as well as some photos that caught our eye.