The US Supreme Court on Friday halted the execution of Oklahoma death row inmate Richard Glossip, a man who even the state attorney general says should not face the death penalty.
The decision comes after Glossip has endured 26 years behind bars, nine execution dates, three last meals and two independent investigations that raised serious doubts about his conviction. He was facing what could be the final days of his life.
At the time of the emergency hold, Glossip was in what he believed would be a final visit with his wife, Lea, an Oklahoma state official close to the Glossip case told CNN. With about 30 minutes left in their visit, someone knocked on the door and asked them to come out into the hall. Both Glossip and his wife were told about the Supreme Court stay together, he says.
"I yelled out, 'you're kidding!' at first," Glossip first told CNN. He and his wife "just grabbed each other" after they found out, he said.
"I want to continue to fight. I want to continue to get my message out to people," Glossip said in a phone call Friday afternoon.
The hold will stay in place while the justices consider Glossip's requests that they formally take up his case.
Glossip, 60, remains hopeful his life will be spared so he and his wife can continue to build one together – maybe outside the walls of the Oklahoma State Penitentiary. Married just last year, their life together has so far been limited to visits and phone calls.
Similarly, a growing pool of supporters that includes not only his wife and attorneys, but media star and entrepreneur Kim Kardashian, TV talk show host Dr. Phil McGraw, Innocence Project board member Jason Flom, Oklahoma Attorney General Gentner Drummond and a bipartisan group of 62 Oklahoma legislators, are hoping to save his life, pointing to a myriad of questions about his guilt and the process that landed him on death row.
"There has never been an execution in the history of this country where the state and the defense agreed that the defendant was not afforded a fair trial," state Rep. Kevin McDugle said Thursday, as legislators and faith leaders called on Gov. Kevin Stitt to issue a third 60-day reprieve to give the courts time to review Glossip's case. "Oklahoma cannot become the first."
Stitt, McDugle and the attorney general are Republicans.
"I am very grateful to the U.S. Supreme Court for their decision to grant a stay of execution," Drummond said in a statement Friday. "I will continue working to ensure justice prevails in this important case."
Glossip's attorney, in a statement, thanked Oklahoma legislators for taking a deeper look at the case and said he was "very grateful to the U.S. Supreme Court for doing the right thing in stopping Richard Glossip's unlawful execution."
"There is nothing more harrowing than the thought of executing a man who the State now admits has never received a fair trial," said attorney Don Knight. "Thankfully, for the time being, Mr. Glossip is out of peril. Our hope is that the Court will reverse the decision of the (Oklahoma Court of Criminal Appeals) and vacate Mr. Glossip's conviction once and for all."
2 investigations raise doubts about conviction
Van Treese, a 54-year-old husband and father of seven, was murdered January 7, 1997 – beaten to death with a baseball by a 19-year-old named Justin Sneed bat in a room of the Oklahoma City motel he owned.
Sneed admitted to killing Van Treese. But at trial prosecutors portrayed the killing as a murder-for-hire plot orchestrated by Glossip. Sneed secured a deal to avoid the death penalty: Plead guilty and testify against Glossip, then a 35-year-old whose criminal record included a single traffic ticket, per his attorneys.
Glossip was convicted and sentenced to death in June 1998, though this was overturned on appeal due to ineffective counsel. But he was retried in 2004 and again convicted and sentenced to die.
The years since have seen numerous questions raised about Glossip's conviction.
An independent review "revealed the state's intentional destruction of evidence before trial and an inadequate police investigation," as well as contamination of Sneed's testimony, according to the law firm Reed Smith, which was commissioned by the legislature to look at the case and issued its findings in a 343-page report last year.
An amendment to the report includes newly unearthed letters written by Sneed in prison, including one to his attorney in which he asked about recanting his testimony.
The Oklahoma County public defender's office, responsible for Sneed's attorney at the time, has declined to comment.
Ultimately, Reed Smith concluded "that no reasonable juror hearing the complete record would have convicted Richard Glossip of first-degree murder," said Stan Perry, a partner at the firm.
A second independent investigation commissioned by Drummond cited "multiple and cumulative errors," concluding Glossip's conviction should be vacated and he be granted a new trial. That led the AG to file a motion to vacate Glossip's conviction, but the Oklahoma Court of Criminal Appeals last month ruled 5-0 to deny the request for another appeal.
Capital cases are often subject to years of appeals, with many ending up before the US Supreme Court. But wrongful convictions happen: There have been 191 exonerations of people who were on death row since 1973, according to the Death Penalty Information Center.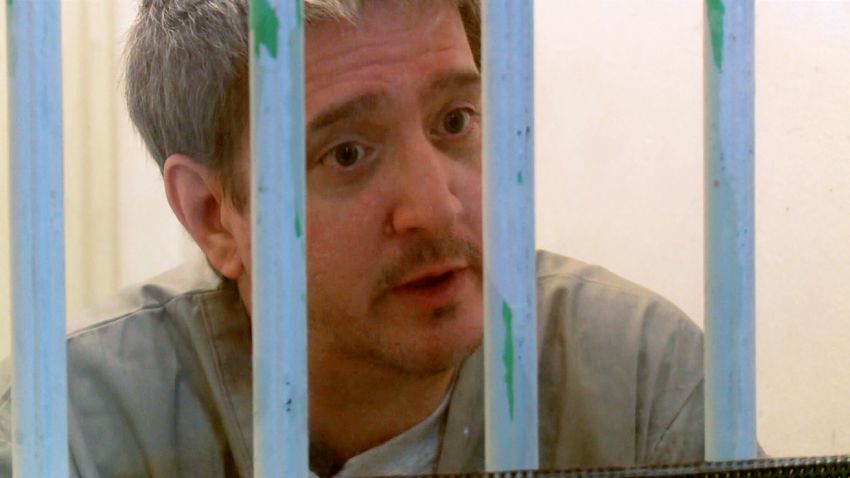 Special counsel reviewing case of man on death row for 26 years
"There's so many exonerations in this country – so many people were railroaded, so many people's lives were taken from them," Glossip told CNN Thursday. "Why is it so hard for people to think that somebody's actually innocent?"
'A grave injustice'
Last week, the Oklahoma Pardon and Parole Board declined to recommend clemency despite the unprecedented support of the AG, who in a rare move attended the hearing to advocate on Glossip's behalf, saying it would be "a grave injustice" for the execution to go forward.
Drummond believes Glossip is guilty of at least accessory to murder after the fact, he told the parole board, and likely murder. But he doesn't believe the evidence proves Glossip's guilt beyond a reasonable doubt, he said, and the person who actually killed Van Treese is in prison the rest of his life.
Van Treese's family stood alone in asking the board to deny clemency, with his widow likening the process to a wound that has healed, only for the scab to be torn off over and over.
"Our hope today is that justice will be served for our beloved Barry," Donna Van Treese said, "and that you will take into consideration our statements, and know … that we do not feel justly represented today."
The board, which has five members, voted 2-2, resulting in a denial. The fifth member had recused himself because his wife was a prosecutor in one of Glossip's two state trials.
Court battles remain ongoing
Stitt can't grant clemency without the board's recommendation, but the governor could issue a temporary reprieve – a step he's already taken twice. Stitt signaled last week he did not plan to issue a third.
"We wanted to let the court system play out," Stitt said last Friday, "and so unless the courts act or there's new evidence brought before the courts, we're going to follow the law."
Without intervention from the governor, Glossip's best chance to be spared is in the courts.
His attorneys had asked the Oklahoma County District Court to void last week's clemency hearing because the parole board was missing its fifth member. While they agree the recusal was proper, they argue an incomplete board violated the Oklahoma Constitution.
In the meantime, Glossip is focused on Lea and looking forward to knocking off the items on his bucket list.
"I've never been on a plane … So they want to get me on a plane and take me somewhere," he said. "And I've never seen the ocean, so we want to go do that."
"There's just a lot of little silly things that other people would probably blow off, that I think we all take for granted," he said. "And I'm here to tell everybody, don't ever put off what you need to get done … Do it now, because nobody's promised tomorrow."
CNN's Tierney Sneed, Holly Yan and Emma Tucker contributed to this report.