Many airline employees have gone for years without pay raises, even after enduring difficult working conditions during the pandemic. Pilots for American Airlines voted to strike this week, and Southwest pilots plan to vote as well, but they won't be walking off the job anytime soon — if at all — due to a labor law that places considerable hurdles in the way of any union that wants to strike.
Here's what else you need to know to Get Up to Speed and On with Your Day.
(You can get "CNN's 5 Things" delivered to your inbox daily. Sign up here.)
1. Border
In preparation for an expected surge of crossings at the US-Mexico border next week, the Biden administration plans to send an additional 1,500 active-duty troops to the border to free up Department of Homeland Security agents. The troops will take on strictly administrative roles, officials said, and will join around 2,500 National Guard troops already in place. The surge of migrants is expected because Title 42, the Trump-era policy that allowed authorities to quickly turn away certain migrants at the border during the pandemic, expires on May 11. Encounters between border agents and undocumented immigrants are at around 7,000 per day at the moment and are expected to rise dramatically next week, despite a warning from the State Department and DHS about a new, more punitive policy related to border crossings.
2. Texas shooting
The man suspected of gunning down five people at a neighbor's home in Texas last week — including a mother and her 9-year-old son — was captured Tuesday after a dayslong manhunt. The suspect was found under a pile of laundry in the closet of a home just miles from the Cleveland, Texas, residence where the shooting took place, San Jacinto County Sheriff Greg Capers said. "We just want to thank the person who had the courage and bravery to call in the suspect's location," an FBI spokesperson said, adding that authorities are now investigating whether the suspect had any help in hiding. The gunman will be held on five counts of murder and his bond is set at $5 million.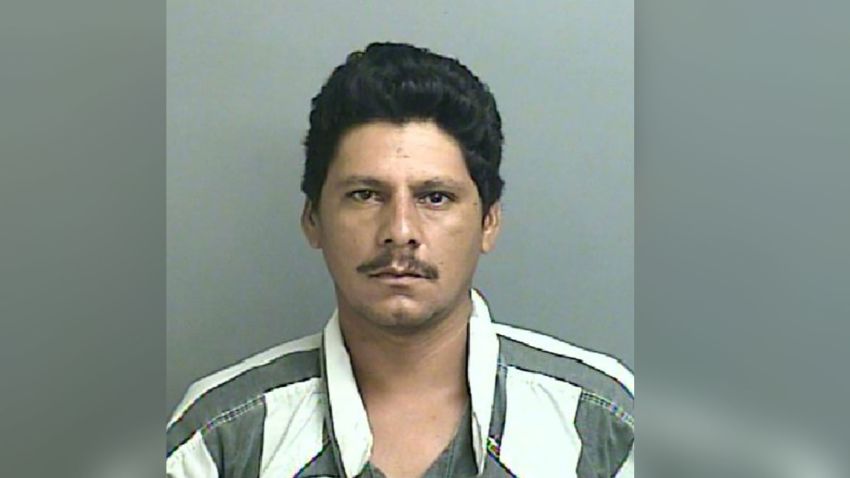 Official describes suspect found hiding in laundry
3. Writers strike
Popular late night shows are airing repeat episodes "until further notice" due to the film and TV writers' strike, sources tell CNN. Several shows including "Saturday Night Live," "Jimmy Kimmel Live!" and "The Late Show with Stephen Colbert" began airing repeat episodes as of Tuesday. Seth Meyers and Jimmy Fallon, who host NBC's "Late Night with Seth Meyers" and "The Tonight Show," respectively, previously said they would honor the strike and not air any new episodes as well. Late night shows are being especially impacted because they depend on their writers for bits, monologues and celebrity interview questions. Until an agreement is reached, analysts say the strike could shut down production on shows and cause a domino effect in the wider realm of the entertainment industry, pushing back the return of many programs set for the fall.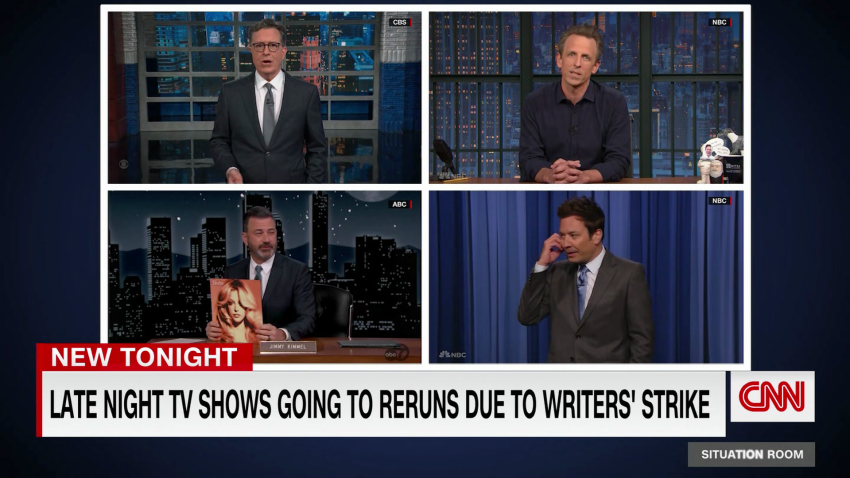 Strike means TV shows and films in jeopardy
4. Fed meeting
Federal Reserve officials are expected to raise interest rates by a quarter point today. The Fed's decision comes just two days after the collapse of First Republic Bank, the second-biggest bank failure in US history. When the Fed raises interest rates, banks need to raise the rates on their savings accounts in order to lure depositors from their competitors. That can put a disproportionate amount of pressure on mid-sized and regional banks — like the ones who saw depositors pull their money when the banking crisis began in March. Still, the Fed will move to raise interest rates today to lower inflation. To do that, it has to intentionally slow parts of the economy by making it more expensive for banks, and thereby consumers, to borrow money.
5. Sudan
Leaders of Sudan's warring factions agreed to a seven-day ceasefire on Tuesday, the foreign ministry of South Sudan said in a statement. However, previous ceasefires have failed to quell the fighting between the rival factions in various parts of the country. Both sides — the Sudanese Armed Forces and the paramilitary Rapid Support Forces — have yet to comment on the report on their official channels. Tuesday's announcement came after the UN's refugee agency warned more than 800,000 people may flee to neighboring countries, as the ongoing violence blocks evacuation convoys from key ports in Sudan. More than 70,000 people have already fled Sudan to neighboring countries, a spokesperson for the agency said earlier this week.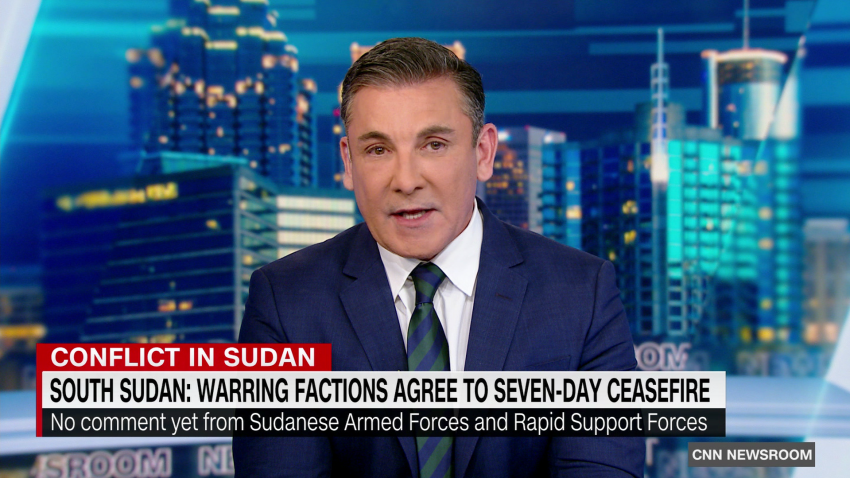 Seven-day ceasefire expected to begin Thursday in Sudan
THIS JUST IN
Teenage boy opens fire at Serbian school, killing eight children and a security guard, officials say
Eight children and a security guard have have been killed after a 14-year-old boy allegedly opened fire in an elementary school in the Serbian capital of Belgrade, according to Serbia's Interior Ministry. Several children and a teacher were also injured in the attack, officials said. The boy is in custody following the incident. 
BREAKFAST BROWSE
Cockroach at the Met Gala goes viral
A bug on the red carpet received more buzz than some A-list celebrities. Watch the video here.
Top 10 best cuisines in the world, according to CNN Travel
Check out this list of appetizing cuisines. *Stomach rumbles — loudly* 
NBA announces Most Valuable Player for 2022-2023
Joel Embiid of the Philadelphia 76ers won the coveted award after the center topped the charts last year.
Webb telescope detects mysterious water vapor in a nearby star system
Astronomers detected water vapor around a rocky exoplanet located 26 light-years away from Earth. Here's what it could mean.
Kevin Costner and wife Christine Baumgartner are getting a divorce
After more than 18 years, the two are going their separate ways.
TODAY'S NUMBER
0
That's how many criminal charges, or lack thereof, will be filed against one of the former Memphis police officers involved in the fatal traffic stop that led to Tyre Nichols' death. On January 7, 29-year-old Nichols, a Black man, was repeatedly punched and kicked by Memphis police officers following a traffic stop and brief foot chase. Former White Memphis police officer Preston Hemphill was part of the initial traffic stop in which bodycam footage revealed he used an "assaultive statement" after firing a stun gun at Nichols. Hemphill was not involved in the second encounter where Nichols was brutally beaten by police.
TODAY'S QUOTE
"The public shouldn't have their daily lives ruined by so-called 'eco-warriors' causing disruption."
— UK Home Secretary Suella Braverman, issuing a statement Tuesday on the government's plan to take stronger action against peaceful protesters, days ahead of the coronation of King Charles III. The Home Office said parts of a controversial law will go into place today that will "give police the powers to prevent disruption at major sporting and cultural events." For example, protestors who physically attach themselves to things like buildings could receive a six-month prison sentence or "unlimited fine," the Home Office said in a statement.
TODAY'S WEATHER
Check your local forecast here>>>
AND FINALLY
Teen's grand entrance steals the show at prom
Most teenagers favor limousines and luxury cars for their prom transportation. These high school students, on the other hand, preferred a tank for their grand entrance. (Click here to view)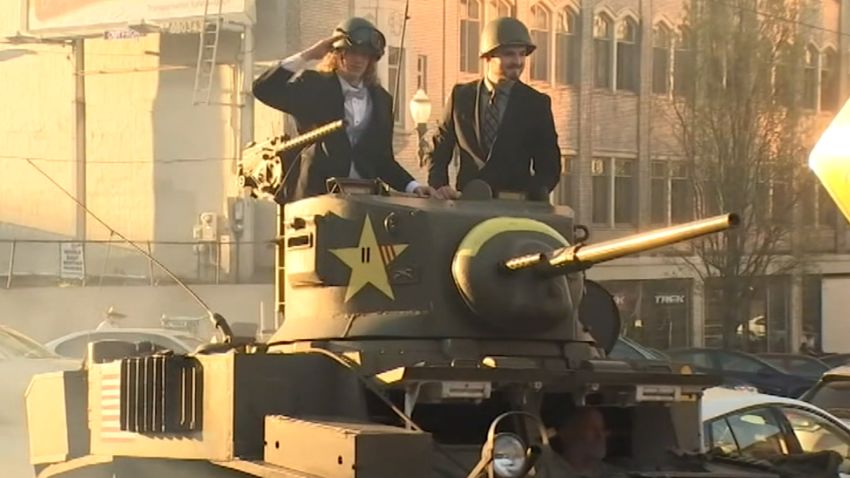 Teen's grand entrance steals the show at prom