The longtime partner of a man accused of gunning down five people, including a 9-year-old, in a neighboring Texas home seemed to be cooperating with authorities – but was actually helping the suspect evade them during a dayslong manhunt, a prosecutor said Wednesday.
The suspected gunman, Mexican national Francisco Oropesa, was caught Tuesday and has been charged with five counts of murder after the mass shooting Friday night, authorities said.
Oropesa, 38, said very little while the charges were read to him Wednesday in the San Jacinto County jail. Through an interpreter, "He basically said, 'I see, I see, I see,'" County Justice of the Peace Randy Ellisor said.
Bond was set at $1.5 million for each count, for a total of $7.5 million, Ellisor said.
Oropesa remained at the county jail Wednesday afternoon. He does not currently have an attorney, but paperwork is being filled out for him to get one, Ellisor said.
Oropesa's charges could be upgraded capital murder – a death penalty offense in Texas, a source in the district attorney's office told CNN.
Authorities also released new information Wednesday about two other people who were arrested in connection with the case.
Oropesa's longtime partner, Divimara Lamar Nava, faces a charge of hindering apprehension or prosecution of a known felon, a third-degree felony, online sheriff's records show.
"Ms. Nava appeared to be cooperating up until the time that we arrested her," San Jacinto County Criminal District Attorney Todd Dillon said. However, "what we believe that Ms. Nava was doing is that she was providing him with material aid and encouragement, food, clothes, and had arranged transport to this house."
The DA, like other officials, has referred to Nava as the suspected killer's "wife," though public records suggest she is not married. "I don't know if it's common-law (marriage) or they've actually in fact been married," Dillon said. "But they were living together as husband and wife."
Nava was arrested at the same Montgomery County location where Oropesa was found Tuesday evening hidden in a closet under a pile of laundry, according to case records and San Jacinto County Sheriff Greg Capers. It was not immediately clear if she had an attorney or when her court appearance will be.
Law enforcement had tracked Nava to the home, which was linked to a relative of Oropesa's, a law enforcement source told CNN. That home is about a 20-minute drive west of where the massacre unfolded in Cleveland, a city northwest of Houston.
Another person accused of helping Oropesa, Domingo Castilla, has been arrested and booked into the San Jacinto County jail, Ellisor said.
He was being held on a possession of marijuana charge, and "we expect there to be more charges filed," Dillon said.
The massacre is among more than 180 US mass shootings this year. It also brought attention to the strained resources of rural sheriff's departments.
Tragedy highlights challenges of rural law enforcement
The local sheriff's office has come under scrutiny for its response time to the rural shooting scene.
Wilson Garcia, the owner of the home where the victims were shot, estimated 10 to 20 minutes had passed between when the first 911 call was made about the suspect firing his weapon outside and when authorities arrived.
But by the time help came, his home had turned into a scene of carnage.
The San Jacinto County Sheriff's Office responded as quickly as possible, Capers said, noting there are only a few deputies to cover 700 square miles.
He said it took about 15 minutes to arrive at the scene.
"But for that area, that's excellent," said Tim Kean, the sheriff's chief deputy. Even if a patrol car had its lights and siren on, Kean estimated it could take 30 minutes to reach the scene.
"This is not a rich county," Kean said. "We've got poor roads. We're understaffed. … Welcome to rural law enforcement."
A CNN team confirmed some roads in the area are riddled with large potholes or are difficult to travel on.
Kean also said the initial 911 call did not involve any victims shot.
"You've got to remember: The initial call on this was somebody firing a gun in the yard. That's not – at that point, it wasn't an attack," the chief deputy said.
At the time, a deputy was responding to an aggravated robbery – "a serious call," Kean said.
"So the aggravated robbery trumps the guy shooting in the yard at the time. … Then that other call escalated."
That's when the deputy raced to the scene of the shooting, Kean said.
He said the sheriff's department – like many rural law enforcement agencies – is understaffed, and it's been difficult to attract and retain officers for a modest salary.
"We do what we can with what we have," Kean said.
A 4-day manhunt spanning 2 countries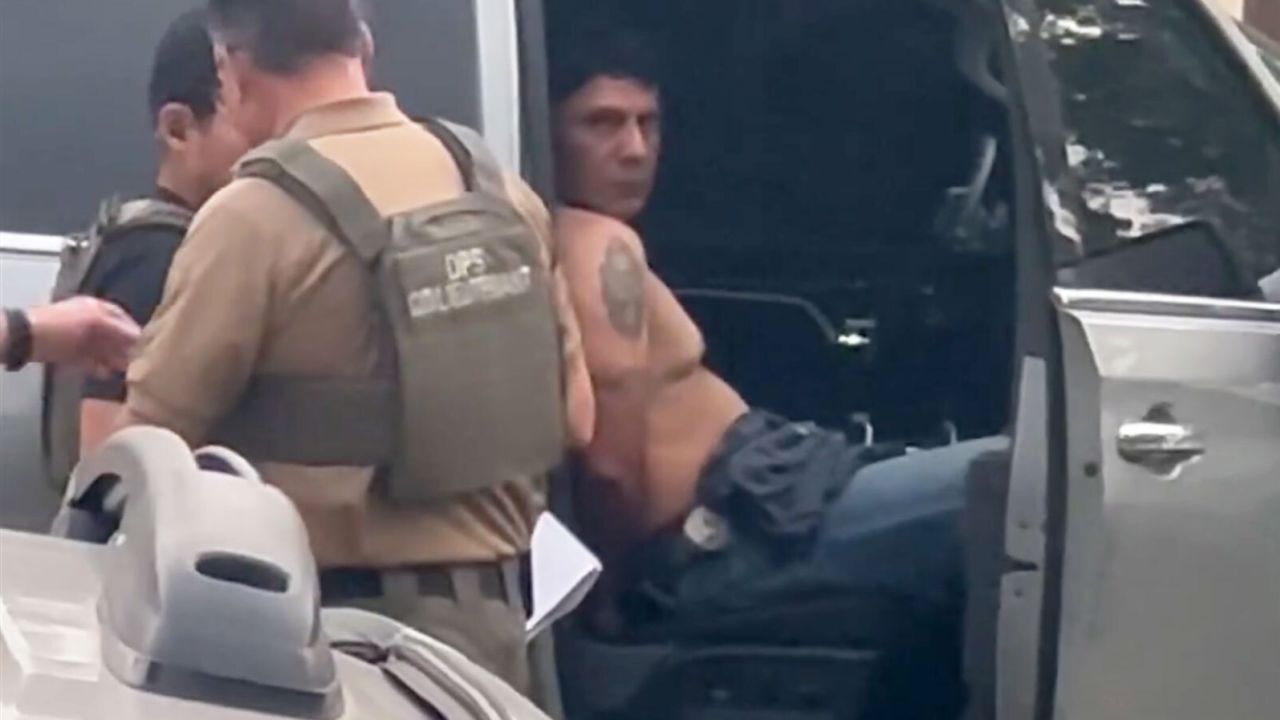 The manhunt had stretched from the US South into Mexico.
Oropesa is accused of gunning down five people Friday night after he was asked to stop firing his rifle outside near his neighbor's home.
Garcia, whose wife and son were killed, and two others had asked Oropesa to shoot on the other side of his property because the gunfire was waking Garcia's baby, he told CNN. The suspect refused and soon unleashed gunfire into the home where Garcia's family and friends were gathered, he said.
The victims – all Honduran nationals – have been identified as Garcia's wife, Sonia Argentina Guzman, 25, and her son Daniel Enrique Laso-Guzman, 9; Diana Velázquez Alvarado, 21; Julisa Molina Rivera, 31, and José Jonathan Cásarez, 18.
The victims were shot "almost execution style" at close range above the neck, Capers told local media.
"This by far the worst case that I'm personally familiar with," said Ellisor, the county's justice of the peace. "It's a sad commentary on the human society."
A tipster who gave information through the FBI's tip line helped point investigators to the home where Oropesa was discovered, FBI Assistant Special Agent in Charge Jimmy Paul said Tuesday night.
The sheriff's office said the home where Oropesa was found is in the small city of Cut and Shoot, while the FBI Houston office tweeted it is in adjacent Conroe.
Members of the Texas Department of Public Safety, US Marshals Service, US Immigration and Customs Enforcement and Border Patrol's tactical unit, known as BORTAC, entered the home and brought the suspect into custody, an FBI Houston spokesperson said.
The BORTAC unit has played a key role in several high-profile US operations, including the mass shooting last year at an elementary school in Uvalde, Texas, where its members fatally shot that gunman, authorities said.
It's not certain whether the weapon used in the mass shooting has been recovered. "As of now, we may have the weapon, but we have to wait for ballistics (testing)," Kean said Wednesday.
Evelyn Echeverria, 16, had been lying in bed around 6 p.m. when she heard helicopters flying above her home, she told CNN.
"I headed out and saw a lot of cops and maybe 20 minutes later they came out with him," said Echeverria, who took video of the apprehension. "He came out handcuffed. He looked like he was cooperating with the officers."
Officers led Oropesa through the yard of a house, then gathered around him as he sat in a law enforcement vehicle, witness videos show.
For days, Jefrinson Rivera has been mourning the death of his partner of six years, Velázquez Alvarado. But his grief was punctuated by relief when he learned of Oropesa's arrest.
"We are so happy," Rivera told CNN.
Authorities now have 90 days to indict Oropesa, and the Mexican consulate will be formally notified Wednesday of his circumstances, a law enforcement source involved said.
At least four times since 2009, Oropesa had entered the US unlawfully and been deported, according to an ICE source. An immigration judge first removed him in March 2009 before he was deported again in September 2009, January 2012 and July 2016, the source said.
It's uncear how long Oropesa had been in the US before last week's attack. He and Nava have been together for about 12 years and share a home and a child, a source who knows the family told CNN.
Oropesa's next court appearance won't be until after he's indicted, which isn't expected for weeks, the justice of the peace said.
CNN's Elizabeth Wolfe, Amanda Jackson, Rosa Flores, Andy Rose, Sharif Paget, Claudia Dominguez, Raja Razek and Nicole Chavez contributed to this report.