Police arrested more than 100 people across in multiple European countries on Wednesday as part of a major operation against Italy's 'Ndrangheta mafia, described by authorities as the "largest ever" coordinated hit against Italian organized crime.
Authorities took into custody 132 suspected members of the 'Ndrangheta network in busts across Germany, Italy, France, Portugal, Slovenia, Spain, Romania, Brazil and Panama, Europol, the European Union's law enforcement agency, said. Over 2,770 officers were involved across the operation.
"This morning, a large-scale European operation took place in several countries. It concerns a case opened by the Belgian Federal Prosecutor's Office, in collaboration with the Limburg Prosecutor's Office, the Federal Judicial Police, Eurojust, Europol and various countries, in particular Italy," the Belgian Federal Prosecutor's Office said in a statement earlier.
Based in the southern Italian region of Calabria, the 'Ndrangheta is considered to be the most powerful mafia group in the country, and one of the most powerful criminal enterprises in the world, with thousands of members of members and affiliates globally, according to the Italian DIA (Anti-Mafia Directorate). It has a monopoly on European drug trafficking, according to Europol.
In Italy, authorities arrested 108 people as part of a four-pronged investigation into charges of "mafia-type association," the Italian Carabinieri said in a statement Wednesday. The arrests were carried out by the Carabinieri Ros and the Provincial Command of Reggio Calabria.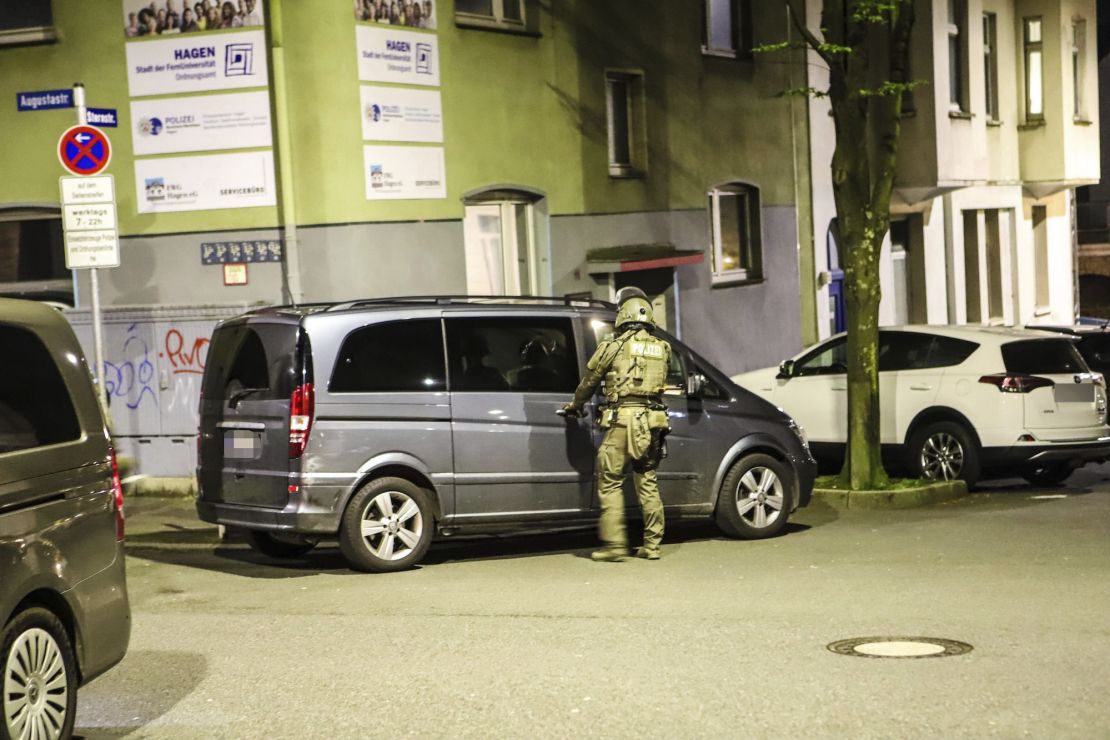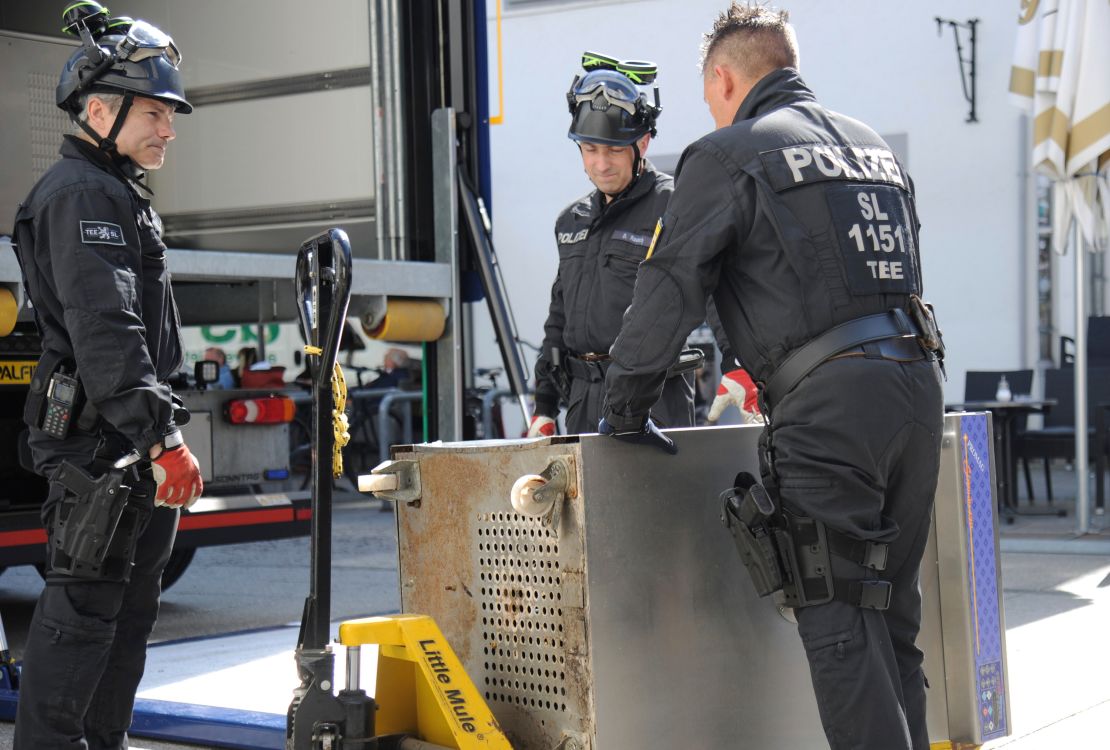 Speaking during a joint press conference in Reggio Calabria on Wednesday, investigative magistrate Giovanni Bombardieri, who led the Italian investigation, said coordination of the operation began two months ago, calling it the "most important" operation targeting the 'Ndrangheta group.
According to Bombardieri, "millions of euro worth of drugs and weapons" were sequestered during the raids.
Europol said that the "criminal network under investigation was led by several powerful 'Ndrangheta families based mainly in the town of San Luca," in Reggio Calabria.
"Some of these families have been involved in decades-long clan violence known as the San Luca feud, culminating in massive shootings in Italy and abroad, such as the Duisburg massacre in Germany in 2007," the Europol statement said.
In addition to being part of a mafia style organization, members of the network were also arrested in connection with suspected drug trafficking, firearms trafficking, illegal firearms possession, money laundering, fraudulent asset registration, tax fraud and tax evasion, and the aiding and abetting of fugitives, according to Europol.
The network was mainly focused on international drug trafficking from South America to Europe, as well as to Australia, Europol said.
Italian authorities targeted the Calabrian clan in a historic trial in January 2021, when more than 320 suspected mobsters and their associates faced an array of charges, including extortion, drug trafficking and theft, Reuters reported. An Italian judge later found 70 defendants guilty, in what became one of Italy's largest-ever mafia trials, according to Reuters.
In February, Italian police also arrested a mobster associated with the 'Ndrangheta, who had been on the run in Saint-Etienne, France, where he was working under the alias Paolo Dimitrio as a pizzaiolo – or pizza chef – at the Caffe Rossini Italian restaurant.
Edgardo Greco, 63, was convicted in absentia in 1991 for the double homicide of brothers Stefano and Giuseppe Bartolomeo, who he is alleged to have killed with iron bars before dissolving their bodies in acid, according to court documents. He had evaded Italian law enforcement officials since his conviction.
Just weeks before Greco's arrest, authorities in Palermo stunned many around the world when they apprehended Matteo Messina Denaro, the Sicilian Cosa Nostra superboss who had been on the run for 30 years.
Messina Denaro had been a fugitive since 1993 and was considered by Europol to be one of the most wanted men in Europe.
CNN's Antonia Mortensen and Valentina Di Donato contributed reporting.