You may recall a few months ago when officials warned that a giant blob of seaweed would reach the shores of Florida by summertime. Well, to many travelers' dismay, the smelly brown sargassum is already starting to pile up along beaches in the Caribbean, Mexico and South Florida.
Here's what else you need to know to Get Up to Speed and On with Your Day.
(You can get "CNN's 5 Things" delivered to your inbox daily. Sign up here.)
1. Writers strike
More than 11,000 members of the Writers Guild of America (WGA) are set to go on strike today for the first time in 15 years, a move that might affect your favorite TV shows. Last month, WGA members voted 98% in favor of going on strike if no new deal is reached with studios over reduced job opportunities and the loss of some sources of income due to an industry shift toward streaming services. The strike comes as many of the companies producing shows that employ the writers have seen their stock prices decline, prompting cost cuts and layoffs. The negotiations are ongoing, but viewers could see an impact with late night shows, daytime soap operas and shows such as "Saturday Night Live," which could have early ends to their seasons. The strike could also delay the start of new seasons of other shows later this year.
2. Debt limit
House Speaker Kevin McCarthy has accepted an invitation to meet with President Joe Biden on May 9 about the debt ceiling, setting the stage for a high-stakes moment in the ongoing standoff. On Monday, Biden invited the top four congressional leaders, including McCarthy, to discuss a plan to make progress on debt ceiling talks, following months of an impasse between the president and House Republicans. Biden's calls came after Treasury Secretary Janet Yellen notified lawmakers on Monday that the US could default on its debt by June 1. "If Congress fails to increase the debt limit, it would cause severe hardship to American families, harm our global leadership position, and raise questions about our ability to defend our national security interests," Yellen said. Biden has not met with McCarthy since February.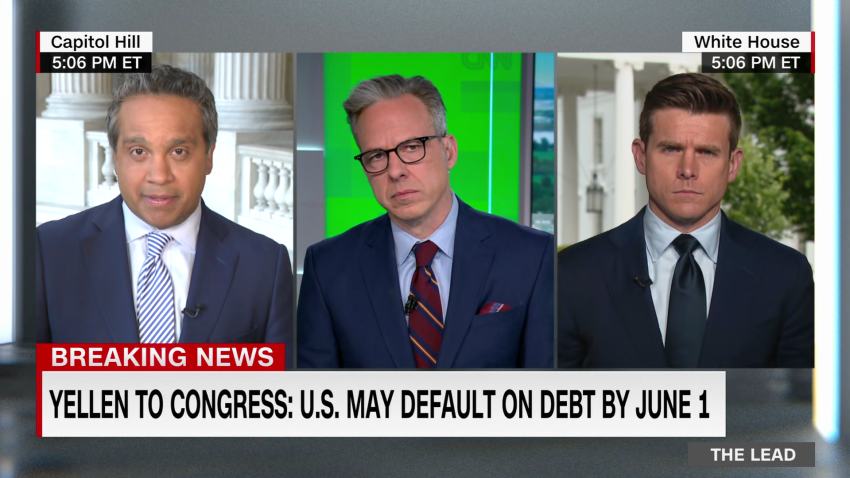 Treasury Secretary Janet Yellen warns Congress the U.S. may default on its debt by June 1
3. Russia
Russia has suffered more than 100,000 casualties since December in its war with Ukraine, according to new estimated figures announced Monday by White House official John Kirby. The stunning number, which includes both wounded and killed, is a key signal that Moscow's winter offensive has "backfired," Kirby said. The US estimates more than 20,000 Russian troops have been killed in action in recent months. Kirby also said that "nearly half" of those casualties were fighters with the Russian private company Wagner following minimal training and little leadership. Kirby declined to provide information on Ukrainian casualties, noting that it is Ukraine's decision to make its casualty figures public. "Ukrainians are the victims here, Russia is the aggressor… I don't need to abide by that same sense of courtesy for the Russians," he said.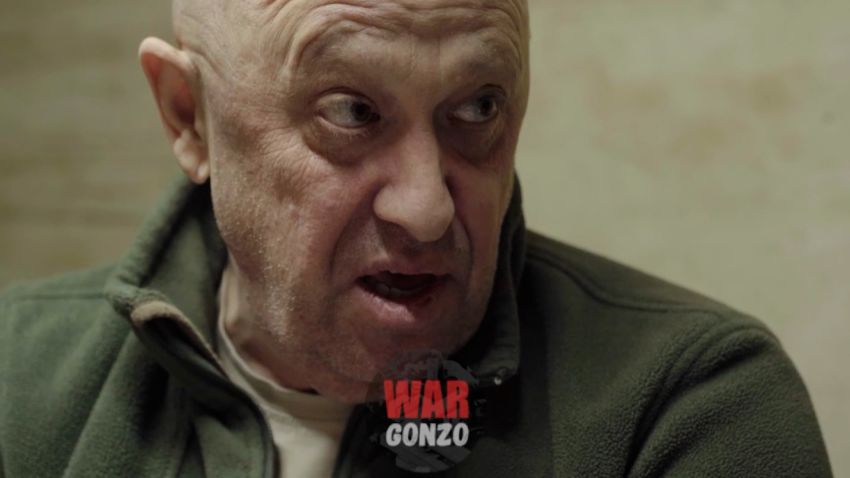 Wagner leader issues ominous warning about his troops in Ukraine
4. Dust storm
At least six people were killed Monday when a dust storm in Illinois caused more than 70 vehicles to crash on a major highway, officials said. The crashes along I-55 happened in Montgomery and Sangamon counties south of the state capital after dust from newly plowed fields engulfed both north and southbound lanes, police said. Dozens of others were hospitalized with injuries ranging from minor to life-threatening. "The cause of the crash is due to excessive winds blowing dirt from farm fields across the highway leading to zero visibility," the Illinois State Police said in a news release. A CNN meteorologist said 45-mph winds picked up the dust and suddenly made it nearly impossible to see on the short stretch of highway.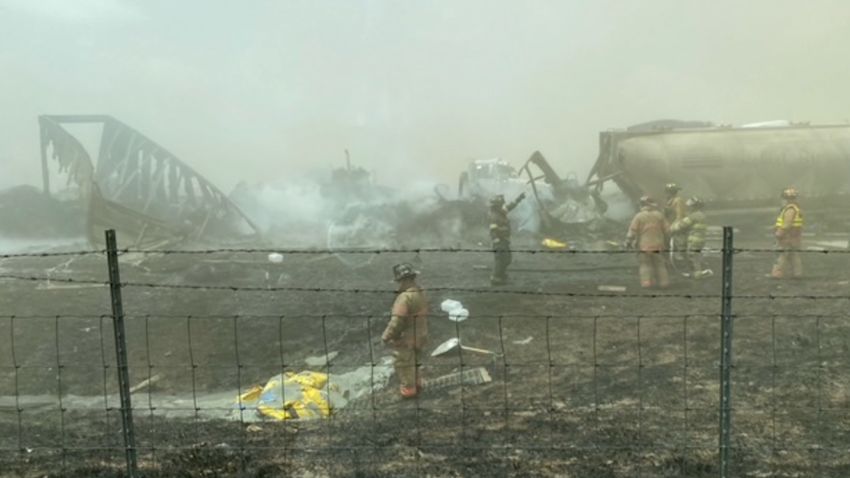 Meteorologist explains what led to deadly Illinois dust storm
5. Covid-19
When the US Covid-19 public health emergency expires on May 11, you will still be able to get coronavirus tests, but they may no longer be free. However, there are ways you can stock up on tests before some costs shift to become out-of-pocket. Packs of home tests can be found at pharmacies and other local retailers, and costs may be covered upfront or reimbursed by insurance plans. The Biden administration's COVID.gov website is also still up and running, which allows US households to order four free Covid-19 test kits to be delivered to home. Separately, one of the last remaining Covid-related travel restrictions in the US will be lifted next week. Non-US travelers entering the country will no longer be required to be fully vaccinated against Covid-19 beginning May 12.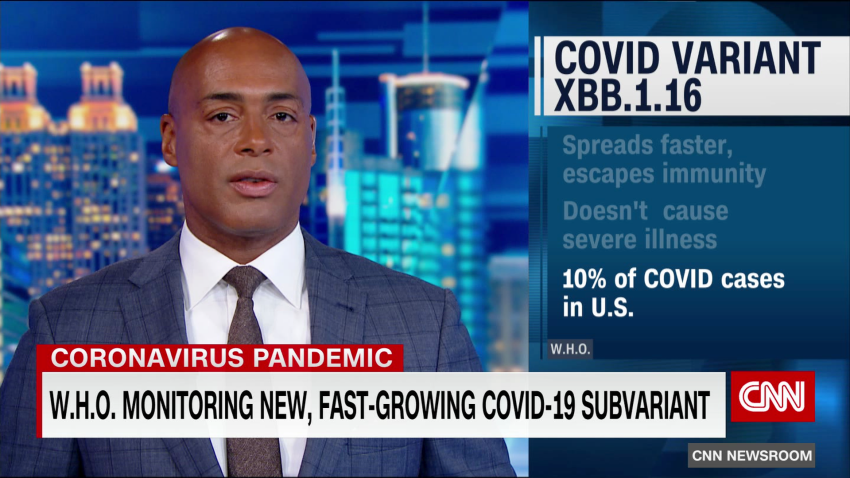 W.H.O. monitoring new Covid-19 subvariant
BREAKFAST BROWSE
Met Gala: Best looks from the red carpet
Are cat prosthetics the new couture? Take a look at some of the most stunning and over-the-top outfits from "fashion's biggest night."
Serena Williams announces she's expecting her second child
The tennis star and her husband, Reddit co-founder Alexis Ohanian, shared the baby news while making a stylish debut at the Met Gala. 
Kit Kat Cereal is hitting US shelves
For those with a sweet tooth in the morning, more popular candy-brand cereals — including Kit Kat — will soon be available in US grocery stores.
Artificial intelligence pioneer quits Google to warn about AI's 'dangers'
Geoffrey Hinton, who has been called the "Godfather of AI," confirmed Monday that he left Google so he could speak freely about the risks of AI-powered technology.
Adidas sued by shareholders over its failed Ye partnership
Shareholders allege that Adidas repeatedly ignored the "extreme behavior" and offensive remarks exhibited by the rapper formerly known as Kanye West.
TODAY'S NUMBER
13
That's how many people across a dozen states were infected by a salmonella outbreak linked to Gold Medal flour, the CDC said Monday. General Mills announced last week that it is recalling various bags of the product that have a "better if used by date" of March 27 or 28, 2024.
TODAY'S QUOTE
"It's a complete and utter disgrace."
— Conservative lawyer George Conway, reacting to a photo of former President Donald Trump hugging a woman who was sentenced to jail for rioting at the US Capitol on January 6, 2021. Trump has suggested he would pardon hundreds of rioters convicted for unlawfully entering Capitol grounds if he were reelected. 
TODAY'S WEATHER
Check your local forecast here>>>
AND FINALLY
The 'richest girl in the world's' perfectly preserved mansion
This opulent estate in Newport, Rhode Island, was home to the late billionaire, Doris Duke. Take a look inside! (Click here to view)
See inside the 'richest girl in the world's' perfectly preserved mansion