Editor's Note: Find the latest coverage of Francisco Oropesa's arrest here.
A man accused of fatally shooting five people at a neighbor's home in Texas last week, including a mother and her 9-year-old son, was arrested Tuesday evening after a dayslong manhunt, officials announced.
The suspect, Francisco Oropesa, was found in a house just miles from the home in Cleveland, Texas, where the killings took place, the San Jacinto County Sheriff's Office said.
Oropesa – who is a Mexican national – was "caught hiding in a closet underneath some laundry," Sheriff Greg Capers told reporters during a Tuesday night press conference.
"They effectively made the arrest; he is uninjured; and he is currently being taken to my facility in Coldspring," Capers added.
Though the San Jacinto County Sheriff's Office said Oropesa was captured in the town of Cut and Shoot, the FBI Houston office tweeted that he was found in the neighboring city of Conroe.
The suspect will be held on five counts of murder with bond set at $5 million, the sheriff said.
Oropesa, 38, is accused of carrying out the massacre Friday night after he was asked to stop shooting his rifle near a neighboring home, officials have said. Investigators had initially started tracking Oropesa using his cellphone but said that trail went cold Saturday evening.
A tip submitted through the FBI's tip line ultimately led authorities to the suspect's location, Assistant Special Agent in Charge Jimmy Paul said. Paul said the tip came in at 5:15 p.m. local time and Oropesa was arrested at 6:30 p.m.
"We just want to thank the person who had the courage and bravery to call in the suspect's location," he said.
In addition to acting on the tip, law enforcement officials tracked Oropesa's wife to a home near Cut and Shoot that was associated with one of his family members, a law enforcement source told CNN. It wasn't immediately clear if that happened before or after the tip to the FBI.
Members of the Texas Department of Public Safety, US Marshals Service and US Customs and Border Patrol's Border Patrol Tactical Unit, known as BORTAC, entered the home and brought the suspect into custody, an FBI Houston spokesperson said.
Authorities are now investigating whether the suspect had any help in hiding, San Jacinto County District Attorney Todd Dillon told CNN Tuesday night.
Oropesa will appear before a magistrate in San Jacinto County Wednesday, a law enforcement source involved in the investigation told CNN. Authorities have 90 days to indict the suspect, the source said.
The Mexican consulate will be formally notified on Wednesday of Oropesa's circumstances, according to the source.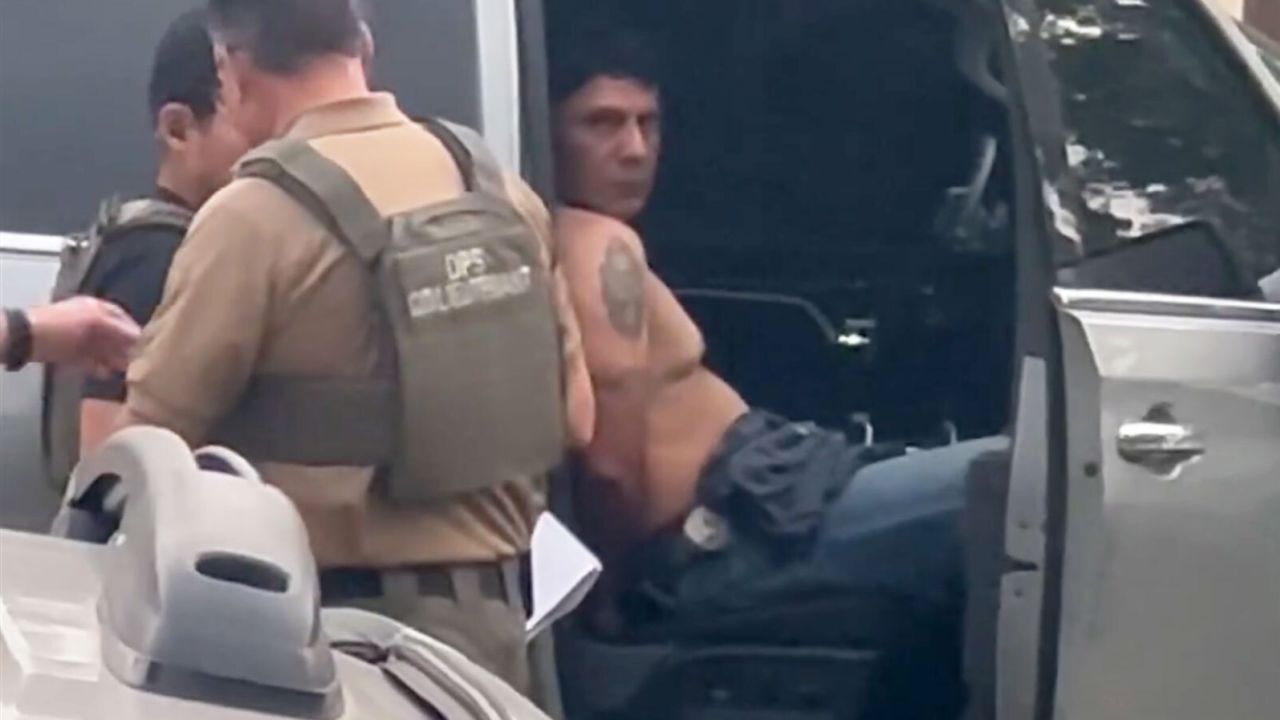 Authorities for days urged the public to come forward with any information and devoted substantial resources to tracking down the suspect, including more than 250 law enforcement officers and a $80,000 in rewards for tips leading to his arrest.
Though Oropesa's current immigration status is unknown, he had entered the US illegally and been deported by immigration officials at least four times since 2009, said an ICE source who identified him as Francisco Oropesa Perez-Torres. An immigration judge first removed him in March 2009 before he was deported again in September 2009, January 2012, and July 2016, the source said.
It is not known how long Oropesa has been in the US since his last deportation, according to the source.
The victims – all Honduran nationals – have been identified as Sonia Argentina Guzman, 25, and her son Daniel Enrique Laso-Guzman, 9; Diana Velázquez Alvarado, 21; Julisa Molina Rivera, 31, and José Jonathan Cásarez, 18.
How the attack unfolded
Fifteen people – including friends and godparents who had come to help get ready for a church event – had gathered Friday in the home in Cleveland, a city of about 8,000 northeast of Houston, said Wilson Garcia, whose wife and son were killed.
About 10 to 20 minutes before the massacre, Garcia and two others had walked over to Oropesa's yard to ask him to stop shooting so close to their home because Garcia's baby was sleeping, he told CNN. They'd asked Oropesa to shoot on the other side of his property, the father said.
The suspect refused, and Garcia said he would call police.
"We walked inside and my wife was talking to the police, and we called five times because he was being more threatening," Garcia recalled.
"We saw him, he was leaving his property and cocked his gun," the father said. "I told my wife to get inside because he cocked his gun and he might come threaten us. So my wife said, 'You go inside, I don't think he will fire at me because I'm a woman, I'll stay here at the door.'"
Soon after, the gunman charged into Garcia's home, first shooting his wife, Sonia Argentina Guzman, in the doorway before killing three other adults and Garcia's son, Daniel Enrique Laso-Guzman, the grieving father said.
"One of the people who died saw when my wife fell to the ground," Garcia told CNN.
"She told me to throw myself out the window because my children were already without a mother. So one of us had to stay alive to take care of them. She was the person who helped me jump out the window."
The woman who helped Garcia flee did not survive, he said.
"Two people who died were protecting my 2 1/2-year-old daughter and my 1-month-old son," Garcia said, sobbing. "They protected him with a bunch of clothing so the murderer wouldn't kill him, too. So just imagine what we're feeling now. It was horrible."
When police arrived, they found the victims had been shot "almost execution style" at close range above the neck, San Jacinto County Sheriff Greg Capers told local media.
Authorities got to the scene as fast as they could, Capers said. But his small force covers a large county, he said, and the home is about 15 minutes outside town.
'I feel a part of me has gone with her'
As the victim's families mourn, Argentina Guzman's loved ones struggled to put their grief into words.
The pain felt by her brother, German Guzman, is "unexplainable," he told CNN, adding, "It's difficult to know people who are very close to you are gone, very difficult."
"I feel a part of me has gone with her. I feel a part of my heart is broken," said her mother, Francia Guzman.
"With God's permission, she'll return in a coffin so I can say goodbye even though she'll never respond, even though she can no longer say anything to me," the mother said.
Honduran officials are preparing to repatriate the victims' remains, they've said.
"The Government of Honduras deeply regrets the loss of these valuable lives and accompanies all their loved ones in their pain. We demand that the pertinent authorities arrest the perpetrator of this terrible event and apply the full weight of the law," the Honduran Foreign Ministry said in a statement.
"The only thing I want is for them to be returned so they can rest where they were born, so they can rest forever and they be in a place where I can at least take them a flower," Francia Guzman said.
CNN's Rosa Flores, Ashley Killough, Holly Yan, Jamiel Lynch, Roxanne Garcia, Claudia Dominguez and Raja Razek contributed to this report.