Batesville, Arkansas
CNN
—
President Joe Biden's son Hunter Biden is expected to appear in court Monday morning in northeast Arkansas for a hearing related to a years-old paternity dispute.
What began in 2019 as a basic paternity case has transformed into a proxy battle over Hunter Biden's overseas business deals, his laptop and other financial matters that are under criminal investigation by the Justice Department and facing scrutiny from House Republicans.
The issue escalated last week after the mother of one of Hunter Biden's children asked an Arkansas judge to hold him in contempt – and send him to jail. She claims he is ignoring court orders requiring him to turn over documents about his finances. (He denies any wrongdoing.)
Here's a breakdown of the case, what to expect Monday, and the key players involved.
What is the paternity dispute?
Hunter Biden, 53, had a sexual relationship with a 32-year-old Arkansas woman named Lunden Roberts. She gave birth to a baby girl in August 2018, according to court filings. Hunter Biden denied fathering the child, so Roberts filed a paternity suit in Arkansas Circuit Court in 2019.
In his memoir, Hunter Biden said he denied paternity because he had "no recollection" of his intimate encounter with Roberts, which occurred while he struggled with severe alcoholism and drug addiction, and amid a flurry of casual sexual "rampages" in the wake of a messy divorce.
A DNA test confirmed Hunter Biden was the girl's biological father. He didn't contest the results and agreed to pay monthly child support to Roberts. The case was closed in 2020. She said in recent court filings that Hunter Biden "has never seen or contacted" his four-year-old daughter, and that Joe Biden and first lady Jill Biden "remain estranged" from their grandchild.
Why is this bubbling up now?
The case was reopened in September when Hunter Biden asked the judge to reduce his child support payments. He told the court that there had been "a substantial material change in (his) financial circumstances" since the 2020 settlement, alluding to a sizable drop in his income.
This gave Roberts an opportunity to reopen the "discovery" process and demand records about Hunter Biden's finances. She requested information about his art sales, an inventory of his properties and cars, details about his travel habits, and records about his tax difficulties.
She is also seeking "information about monies paid to or by James Biden (the defendant's uncle and the President's brother) and President Joe Biden," according to court filings. Hunter Biden has worked with his uncle James Biden on foreign business ventures, including in China.
Hunter Biden has resisted many of Roberts' efforts to peer into his personal finances.
Her requests dovetail with ongoing House GOP efforts to investigate Hunter Biden and obtain his financial records. Rep. James Comer, who chairs the House Oversight Committee, is similarly looking into Hunter Biden's art sales, his overseas deals and Biden family finances.
What is Monday's hearing about?
After months of legal wrangling between Hunter Biden and Roberts over his financial records, Roberts escalated the situation last week in a major way. She accused Hunter Biden of violating numerous court orders and intentionally withholding key evidence, and asked Independence County Circuit Judge Holly Meyer to hold him in contempt and send him to jail until he complies.
The judge ordered both parties to attend Monday's hearing in Batesville, which is about 90 minutes northeast of Little Rock. Roberts lives in the town of about 11,000 people.
There are several related matters that will likely come up at the hearing, including Roberts' recent attempt to hire a right-wing conspiracy theorist as an "expert witness" for her case.
The contempt issue will be addressed at a future date, the judge said Friday in a written order.
Is this tied to DOJ's criminal probe?
The Justice Department has a long-running criminal investigation into Hunter Biden's taxes and finances. The probe began under the Trump administration and is focused on his foreign deals.
CNN previously reported that federal prosecutors are weighing a felony tax evasion charge, misdemeanor charges for not filing taxes, and a false-statement charge tied to a gun purchase.
Hunter Biden has not been charged with any crimes and he denies breaking the law. His legal team met last week with top Justice Department officials after requesting an update on the case.
An attorney for Roberts told CBS News last year that she was cooperating in the criminal probe. He said she testified to a federal grand jury in Delaware, gave a voluntary interview to FBI and IRS agents and complied with a subpoena to hand over any records she had about Hunter Biden's finances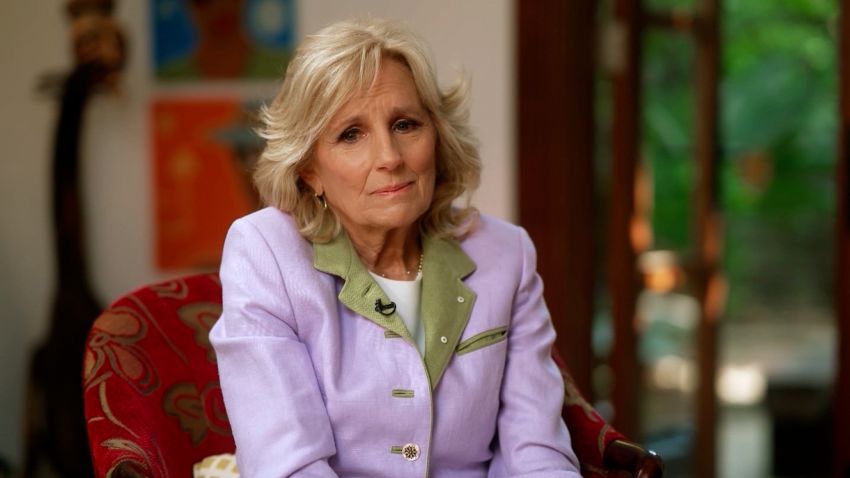 Jill Biden reacts to son Hunter being a target of Republicans
Are there politics at play?
Roberts is represented by Clint and Jennifer Lancaster, lawyers who call themselves "active Republicans who believe in free, fair, open, honest, and transparent elections."
They were part of Trump's legal team that tried to overturn his 2020 defeat in Wisconsin by nullifying hundreds of thousands of votes in heavily Democratic areas.
They also acknowledged in a recent court filing that they "consulted with Kenneth Chesebro regarding the potential use of alternate presidential electors," referring to the pro-Trump lawyer who devised a multi-state plot to keep Trump in office by subverting the Electoral College process.
Who is Garrett Ziegler?
The Lancasters are attempting to bring in Garrett Ziegler, a former Trump White House aide, as an "expert witness" who can bolster Roberts' case and help her pursuit of Hunter Biden's financial records.
Ziegler runs a website that has published emails, texts, pictures, videos, bank record and other material from a laptop allegedly belonging to Hunter Biden. The laptop has become a political flashpoint, with top GOP figures using it to attack the Biden family.
"My experience is solely related to the lifestyle, person and financial transactions related to Mr. Biden," Ziegler wrote in a sworn affidavit submitted to the court, adding that he has "conducted in-depth analysis of the Hunter Biden laptop" and that he "spent years studying Hunter Biden."
But Ziegler also has a history of promoting right-wing conspiracy theories. After he testified last year to the House select committee probing January 6, 2021, he publicly went on a profane and sexist rant, which included racial attacks against House lawmakers, antisemitic tropes and misogynistic slurs.
Hunter Biden's lawyers have tried to block Ziegler from being used as a witness in the paternity case.
They previously sued Ziegler over alleged "harassment" and urged the Justice Department and IRS to investigate him for possible computer crimes. The letters were signed by Abbe Lowell, a high-profile defense attorney who joined Hunter Biden's legal team this year and is seeking to represent him in the Arkansas case.