Despite Tiger Woods' best efforts to dispel the idea, wins are incredibly hard to come by on the PGA Tour. So when they do arrive, the celebrations can be emphatic: Tony Finau does things a little differently.
Hours after clinching the Mexico Open title with a three-shot win over world No. 1 Jon Rahm on Sunday, the American was back out on the greens. But Finau wasn't retracing the steps of his victory at Vidanta Vallarta – he was at the nearby Lakes Course, caddying for two of his sons during some night-time par three action.
Under the lights, the champion lugged a pair of bags as the two youngsters scampered ahead, as seen in footage shared to Twitter by the PGA Tour.
The pictures will have come as no surprise to anyone who watched Netflix's "Full Swing," wherein Finau charmed viewers in his starring role as a devoted family man traveling the world with his wife Alayna and five children.
The docuseries saw the 33-year-old revisit his childhood home in Salt Lake City and humble beginnings before he made it as a pro golfer. On Sunday, his sixth PGA Tour victory fell on El Día Del Niño – Children's Day in Mexico – and Finau had a message for youngsters.
"Keep working hard and keep believing in yourself, there's nothing that you aren't able to achieve with hard work and some faith in what you're doing," Finau told reporters.
"That's coming from someone I would say that's very similar to the upbringing of a lot of kids in Mexico. You don't have to have the resources, but if you have a desire and you work really hard, you never know what you can accomplish and what you can become. Hopefully, I've inspired some of these kids as they've been out here watching me and inspire them to do some great things.
"I'm not really anybody special. When I was a kid, I was just like them, I didn't come from very much, but I put a lot of sacrifice and hard work into becoming a great golfer. If you do that, then you can do some great things."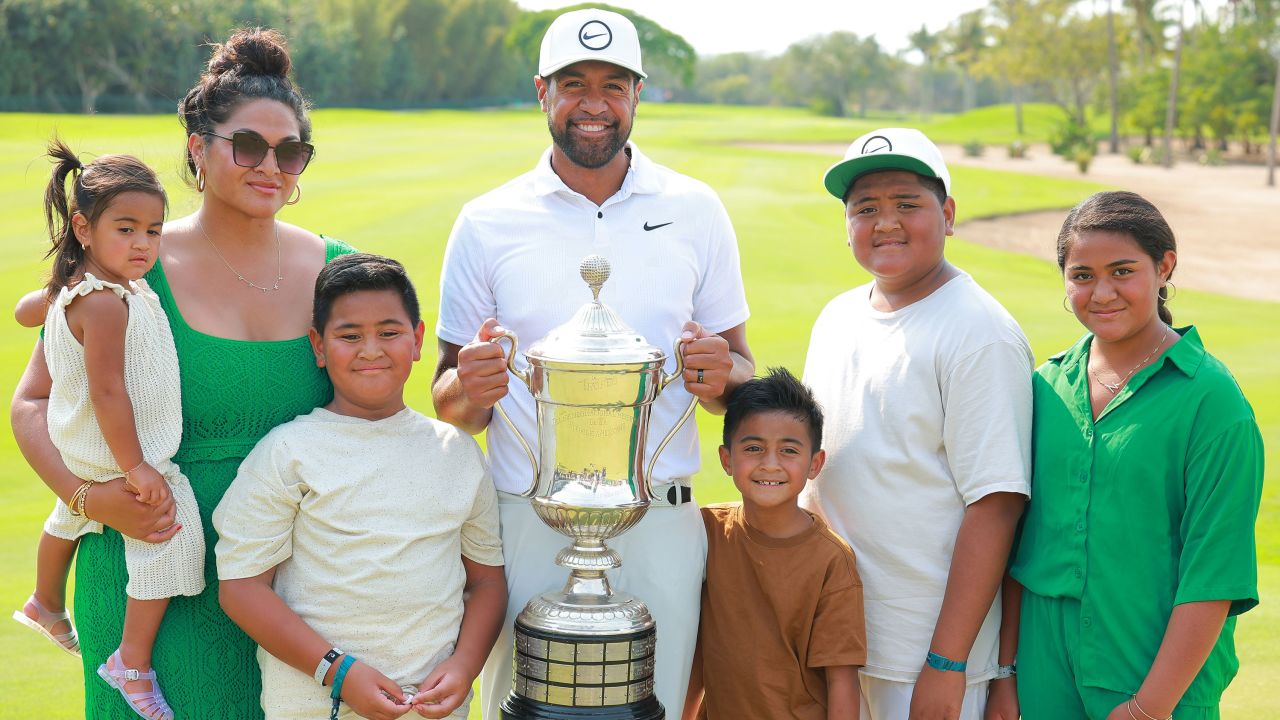 Balance
"Full Swing" posed the question of whether Finau could balance his family commitments with his pursuit of silverware. The American has answered that query emphatically.
Having finished joint runner-up to Rahm at last year's Mexico Open, Finau derailed the Spaniard's title defense to clinch his fourth win in his last 18 starts and jump five places to world No. 11.
While a major title remains elusive, triumph over the newly-crowned Masters champion and the game's most in-form player is a morale boost ahead of the PGA Championship later this month.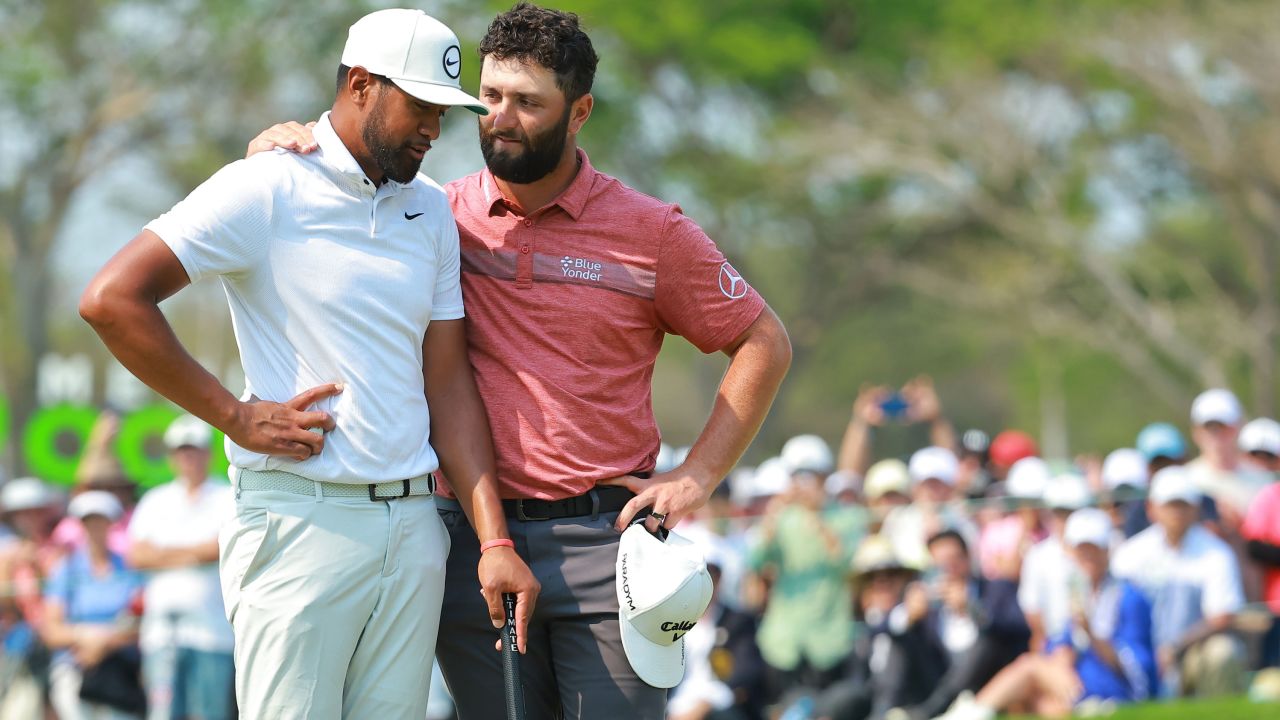 "Any time you can battle with a guy like Jon Rahm who's in the form that he was and come out on top, it makes me feel good," Finau said.
"Rahm is a good friend of mine, we practice quite a bit together so having 'Rahmbo' as like a sparring partner for me has only made me better and I hope he can say the same.
"As far as my future, you never know what your future holds, but take it a day at a time and this is a nice step in the right direction on my season. We'll just continue to stack up hopefully some wins and some major championships in the future."