Opportunity is ripe for Republicans to win back the Senate next year – if they can land the candidates to pull it off.
The GOP needs a net gain of one or two seats to flip the chamber, depending on which party wins the White House in 2024, and it's Democrats who are defending the tougher seats. Democrats hold seven of the 10 seats that CNN ranks as most likely to flip party control next year – and the top three are all in states former President Donald Trump carried twice.
But this spring's recruitment season, coming on the heels of a midterm cycle marred by problematic GOP candidates, will likely go a long way toward determining how competitive the Senate map is next year.
National Republicans got a top pick in late April, with Gov. Jim Justice announcing his Senate bid in West Virginia – the seat most likely to flip party control in 2024. (Rankings are based on CNN's reporting, fundraising figures and historical data about how states and candidates have performed.) But Justice appears headed for a contentious and expensive primary. And in many other top races, the GOP hasn't yet landed any major candidates.
Democrats, meanwhile, are thankful that most of their vulnerable incumbents are running for reelection, while a high-profile House member has largely cleared the field for one of their open Senate seats.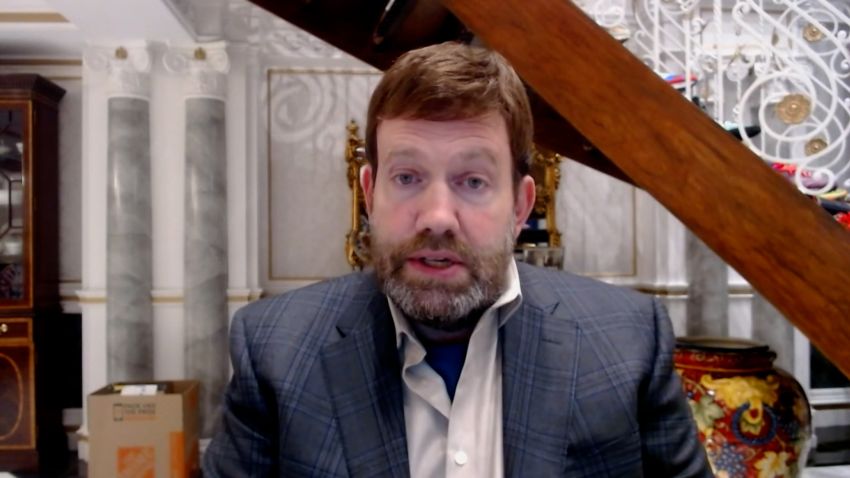 Pollster asked Democrats who they like for 2024. Here's what he found
The unknown remains West Virginia Sen. Joe Manchin. Responding to Justice's candidacy, Manchin – who has said he'll decide about running by the end of the year – had this to say to CNN about a potentially messy GOP primary: "Let the games begin."
The anti-tax Club for Growth's political arm has already committed to spending $10 million to back West Virginia Rep. Alex Mooney in the GOP primary. And tensions between the club, which has turned against Trump, and more establishment Republicans could become a feature of several top Senate races this cycle, especially with the National Republican Senatorial Committee weighing more aggressive involvement in primaries to weed out candidates it doesn't think can win general elections.
In the 2022 cycle, most of Trump's handpicked candidates in swing states stumbled in the general election. But the former president picked up a key endorsement this week from NRSC Chair Steve Daines. The Montana Republican has stayed close with Trump, CNN has previously reported, in a bid to ensure he's aligned with leadership.
Democrats defending tough seats have previously used GOP primaries to their advantage. Manchin survived in 2018 in part because his opponent was state Attorney General Patrick Morrisey. That wasn't an accident. Democrats had spent big attacking one of his primary opponents to keep him out of the general election.
Last year's midterms underscored that candidates really do matter after Republicans failed to harness favorable national winds in some key races. In a presidential year, the national environment is likely to loom large, especially with battleground states hosting key Senate races. It will also test whether some of the last remaining senators who represent states that back the opposite parties' presidential nominees can hold on.
President Joe Biden, who carried half of the states on this list in 2020, made official last week that he's running for reelection. The GOP presidential field is slowly growing, with Trump still dominating most primary polling. It's too early to know, however, what next year's race for the White House will look like or which issues, whether it's abortion or crime or the economy, will resonate.
So for now, the parties are focused on what they can control: candidates. Even though the 2024 map is stacked in their favor, Republicans can't win with nobody. But there's plenty of time for would-be senators to get into these races. Some filing deadlines – in Arizona, for example – aren't for nearly another year. And there's an argument to be made that well-funded or high-profile names have no reason to get in early.
Here's where the Senate map stands 18 months from Election Day.
1. West Virginia
Incumbent: Democrat Joe Manchin
Sen. Joe Manchin isn't one to shy away from attention – and he's getting plenty of it by keeping everyone guessing about his reelection plans. Assuming he runs, Democrats will have a fighting chance to defend this seat in a state Trump carried by 39 points in 2020. The senator has repeatedly broken with the White House – on Biden's first veto and the White House's debt ceiling stance, for example.
Without Manchin, Democrats know West Virginia is all but lost. Manchin raised only $371,000 in this year's first fundraising quarter, which ended March 31, and Republicans are already attacking him, with One Nation – the issue advocacy group aligned with Senate GOP leader Mitch McConnell – launching an ad campaign tying him to the Inflation Reduction Act. (The senator went on Fox News last week and threatened to back a repeal of his own bill.) Still, Manchin has nearly $10 million in the bank, as well as outside cover from Democratic-allied groups.
Republicans will likely be spending quite a lot of time and money attacking each other in the primary. The Club for Growth's political arm is backing House Freedom Caucus member Alex Mooney, while Gov. Jim Justice will likely have backup from GOP party leaders. The wealthy governor, who was first elected as a Democrat before switching parties in 2017, has high name ID and is close with Trump. Mooney also has Trumpian credentials, having won a member-on-member House primary last year with the former president's endorsement. The congressman is already attacking the governor in an ad as "Liberal Jim Justice," using imagery of his opponent in a face mask.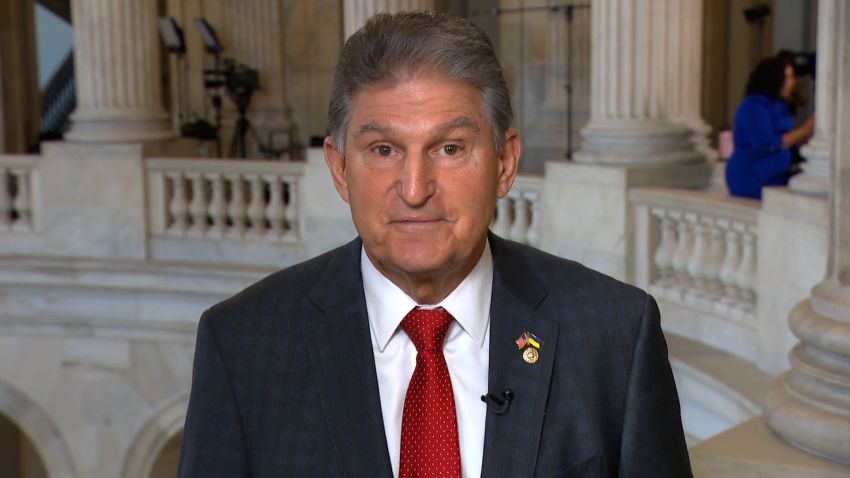 Senator asked if he still considers himself a Democrat. Hear his response
2. Montana
Incumbent: Democrat Jon Tester
Democrats got welcome news with Sen. Jon Tester's announcement that he's running for a fourth term – and that he raised $5 million in the first quarter (more than a million of which came from small-dollar donors). Tester is running in Trump country – Montana backed the former president by 16 points in 2020 – but like Manchin he has a well-established brand to draw on, which includes breaking with Biden when he needs to. (Tester also voted for a GOP resolution to roll back a Biden administration ESG investing rule, which prompted the president's first veto.) The GOP field is still taking shape. Republicans are interested in retired Navy SEAL Tim Sheehy, a businessman with the potential to self-fund, and state Attorney General Austin Knudsen.
Another potential candidate is Rep. Matt Rosendale, who lost to Tester in 2018 after winning the GOP nomination with the help of the Club for Growth, which has recently been at odds with Trump. Rosendale made a telling appearance at Mar-a-Lago in April for Trump's post-indictment speech after snubbing the former president's pick for House speaker in January when he didn't back Kevin McCarthy. The congressman hasn't said yet whether he's running, but he raised only about $127,000 in the first quarter of the year – well short of what he'd need for a competitive Senate bid.
3. Ohio
Incumbent: Democrat Sherrod Brown
Sen. Sherrod Brown is the only Democrat to win a nonjudicial statewide race in Ohio over the past decade, so the big question for 2024 is whether he can defy expectations again in his red-trending state. Trump has twice carried the Buckeye State by 8 points, and his handpicked candidate, JD Vance, defeated Democrat Tim Ryan by about 6 points in last year's Senate race despite the Republican's campaign struggles.
Brown is much more of an institution in Ohio than Ryan, and he's built up relationships not just among White working-class communities but urban centers too. He raised $3.6 million in the first quarter of the year. Two wealthy Republicans are in the race to try to take him on – businessman Bernie Moreno, whom Trump has praised, and state Sen. Matt Dolan, whose family owns the Cleveland Guardians baseball team. Both men ran for Senate in 2022, but Moreno dropped out ahead of the primary. Dolan, who ran as a moderate conservative less than enthralled with Trump and his election lies, finished third in a crowded field. Rep. Warren Davidson and Ohio Secretary of State Frank LaRose could also jump into this year's GOP race.
4. Arizona
Incumbent: Independent Kyrsten Sinema
Arizona has the potential to be one of the most interesting races this cycle, but a lot depends on whether Democratic-turned-independent Sen. Kyrsten Sinema runs for reelection. Democratic Rep. Ruben Gallego, who's running to her left, outraised the incumbent $3.8 million to $2.1 million in the first quarter. Sinema has a clear cash-on-hand advantage – nearly $10 million to Gallego's $2.7 million.
In April, Pinal County Sheriff Mark Lamb became the first major Republican to enter the race, leaning into a law enforcement message. But the filing deadline isn't until next April, so there's still plenty of time for others to jump in. Some Republicans are anxious about the potential entry of Kari Lake, last year's losing gubernatorial nominee, who still maintains she won. She'd likely be popular with the base in a state that's become a hotbed of election denialism, but her candidacy could pose a serious risk for the party in a general election. The NRSC recently pushed her to move away from election conspiracy theories, CNN reported.
Former attorney general nominee Abe Hamadeh and Karrin Taylor Robson, who lost last year's gubernatorial primary to Lake, have also met with NRSC officials, CNN reported. Also in the mix could be Republican businessman Jim Lamon, who lost the party nod for the state's other Senate seat last year. Republicans would like to see Sinema run because she and Gallego would likely split the vote on the left. But they've got their work cut out from them in landing a candidate who can appeal to the GOP base without alienating the general electorate in a state that narrowly backed Biden in 2020.
5. Nevada
Incumbent: Democrat Jacky Rosen
Democratic Sen. Jacky Rosen is, as expected, running for reelection, touting her middle-class roots and bipartisan legislative wins in an announcement video in April. "Nevada is always a battleground," the senator says – a reminder that Democrats don't want to take this state for granted. Rosen was first elected in 2018 – a midterm year – by 5 points. Last fall, her Democratic colleague, Sen. Catherine Cortez Masto, defeated former state Attorney General Adam Laxalt by less than a point.
The state tends to get bluer in presidential years, but Biden and Hillary Clinton both carried it only by about 2 points. Republicans are watching two defeated candidates from last year – Army veteran Sam Brown, who lost the GOP Senate nod, and attorney April Becker, who lost a bid for a redrawn House seat. Another defeated candidate, Jim Marchant, entered the race in early May. But as a Trump ally who has promoted false conspiracy theories about the 2020 election and challenged his own congressional loss that year, he may not be the Republican with the widest appeal for a general election. He lost his bid for secretary of state by about 2 points last year.
6. Wisconsin
Incumbent: Democrat Tammy Baldwin
Sen. Tammy Baldwin announced in April that she's running for a third term, giving Democrats an automatic advantage for now over Republicans, who have no declared candidates in this perennial battleground state. Baldwin raised $2.1 million in the first quarter, ending with nearly $4 million in the bank.
Establishment Republicans have expressed strong interest in Rep. Mike Gallagher. Even Rep. Tom Tiffany, who recently bought Senate web domain names, told the Milwaukee Journal Sentinel that he thought his fellow congressman should run. But there's little sign that Gallagher, the chair of the new House select committee on the Chinese Communist Party, is interested. Two businessmen with the ability to tap into or raise significant resources could be in the mix – Eric Hovde, who lost the GOP Senate nomination in 2012, and Scott Mayer. And then there's controversial former Milwaukee County Sheriff David Clarke, who could draw support in a GOP primary but seriously complicate a general election for Republicans.
Democrats are feeling good about the recent state Supreme Court election, which the Democratic-backed candidate won by 10 points, flipping control of the bench to liberals. Still, the competitiveness of this state – which Biden carried by about half a point after Trump had won it by a similar margin four years earlier – shouldn't be underestimated.
7. Michigan
Incumbent: Democrat Debbie Stabenow (retiring)
Rep. Elissa Slotkin has mostly cleared the Democratic field of major rivals in the race to succeed retiring Democrat Debbie Stabenow in another Midwestern battleground state. A few less-known names are in, and actor Hill Harper – of "The Good Doctor" and "CSI: NY" – could throw his hat in the Democratic ring, but it'll be hard to rival Slotkin's fundraising. She brought in about $3 million in the first quarter.
On the GOP side, State Board of Education member Nikki Snyder announced her campaign in mid-February, but she hadn't raised much money by the end of the first quarter. Former Rep. Peter Meijer could run, but his vote to impeach Trump would likely kill his prospects of winning the nomination – unless it were a heavily splintered primary field. Other possible GOP names include businessman Kevin Rinke and former Detroit Police Chief James Craig, who finished second and sixth, respectively, in last year's gubernatorial primary. (Craig was a write-in candidate after failing to make the ballot because of invalid signatures.)
Michigan Democrats did well last year – retaining the top three executive offices and flipping the state legislature – and they feel optimistic about their chances in the state in a presidential year. Still, Biden only won the state by less than 3 points. And while Slotkin has experience winning tough races, a lot may depend on whom the GOP nominates and which way the national winds are blowing next year.
8. Pennsylvania
Incumbent: Democrat Bob Casey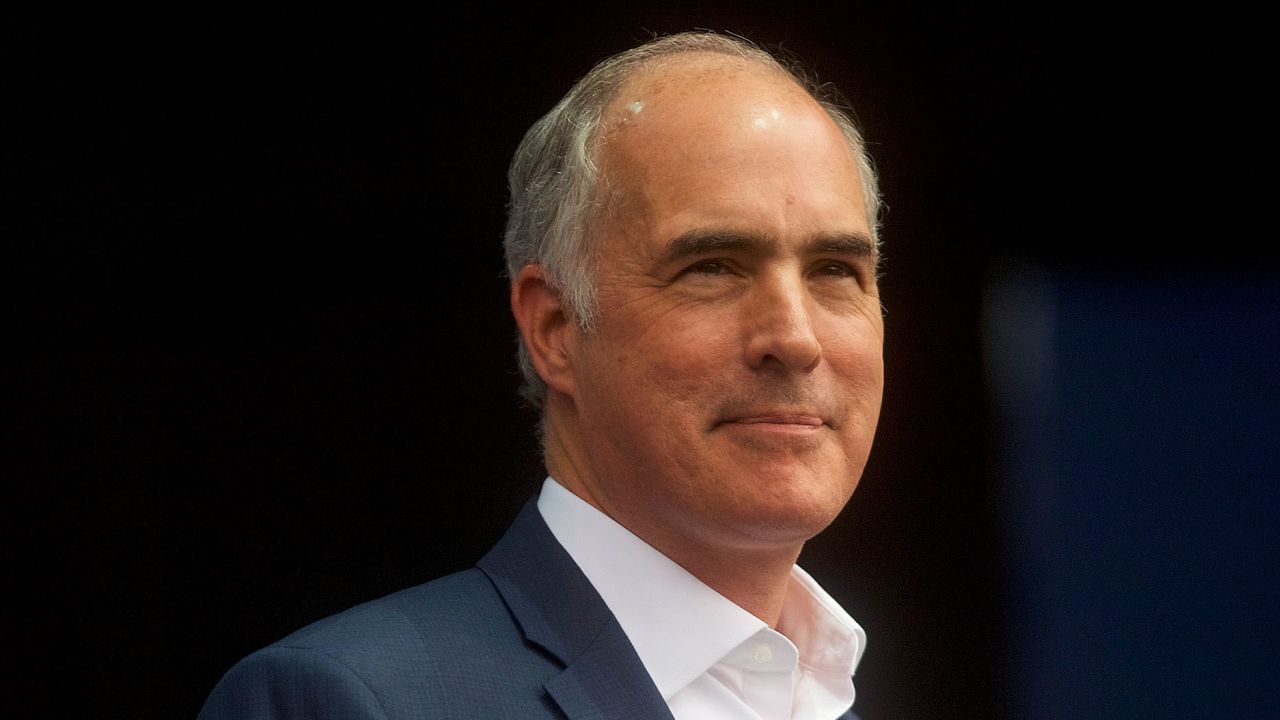 Democrats breathed another sigh of relief when Sen. Bob Casey, who disclosed a prostate cancer diagnosis earlier this year, announced that he was running for a fourth term. A former state auditor general and treasurer and the son of a two-term governor, Casey is well known in the Keystone State. He most recently won reelection by 13 points against a hard-line congressman who had tied himself closely to Trump.
This year, national Republicans are eyeing former hedge fund executive Dave McCormick, who lost the GOP nomination for Senate last year, as a top-tier recruit. Upon Casey's reelection announcement, McCormick immediately attacked him, saying in a statement that a vote for Casey was "a vote for Biden and [Senate Majority Leader Chuck] Schumer." The wealthy Republican has been on tour promoting his new book, "Superpower in Peril: A Battle Plan to Renew America," and has hired staff but has yet to launch a campaign.
And consternation remains among national Republicans that losing 2022 gubernatorial nominee Doug Mastriano could jump into the race. An election denier who lost by 15 points last fall, Mastriano could jeopardize the race for Republicans. His candidacy would likely inspire a concerted effort by national Republicans to defeat him in the primary.
9. Texas
Incumbent: Republican Ted Cruz
Texas and Florida – both in a far different category of competitiveness compared with the rest of the states on this list – are trading places. GOP Sen. Ted Cruz is running for reelection after passing on another presidential bid. He raised $1.3 million in the first quarter – relatively little for a massive, expensive state – and ended March with $3.3 million in the bank. He's proved to be a compelling boogeyman for the left, with Democrat Beto O'Rourke raising millions to try to unseat him in 2018, ultimately coming up less than 3 points short.
After a gubernatorial loss last year, O'Rourke hasn't made any noise about this race. But Democratic Rep. Colin Allred, who raised about half a million dollars in the first quarter, announced a bid in early May. The former NFL player has experience running on competitive turf and ended the first quarter with more than $2 million. State Sen. Roland Gutierrez, who represents Uvalde, is also weighing a bid, the San Antonio Express-News reported. Still, unseating Cruz in a state Trump won by nearly 6 points in 2020 will be a tall order.
10. Florida
Incumbent: Republican Rick Scott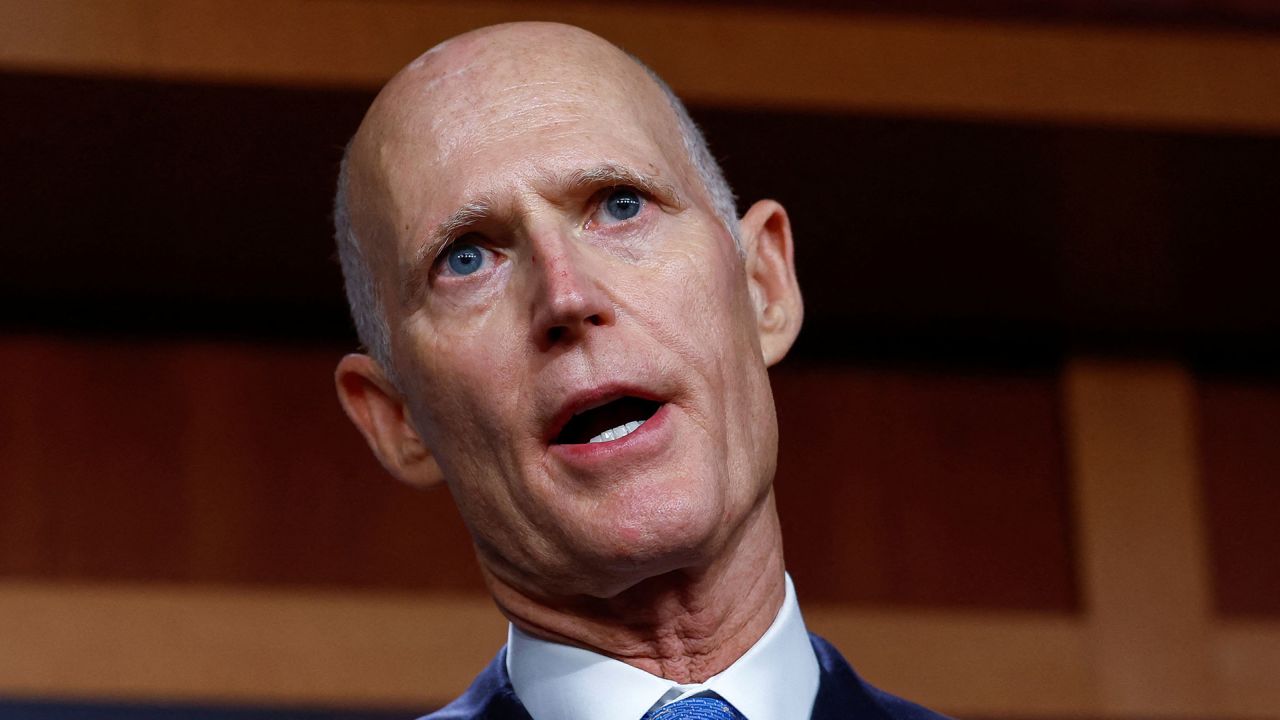 Sen. Rick Scott has a history of close elections – he was first elected in 2018 by a fraction of a point following two prior narrow wins for governor. But GOP Sen. Marco Rubio and Gov. Ron DeSantis won commanding victories last fall, suggesting the state is getting redder.
Democrats don't seem to have a major candidate as yet, but whoever opposes Scott is likely to use his controversial policy proposal – released last year during his NRSC chairmanship – against him. Scott's plan had originally proposed sunsetting all federal programs every five years, but the senator later added a carve-out for Medicare and Social Security amid backlash from his own party. His most immediate headache could come in the form of intraparty attacks along those lines – and others.
Attorney Keith Gross has launched a primary challenge, alluding in his announcement video to Scott's tenure as the head of a hospital chain company that the Justice Department investigated for health care fraud. While the company pleaded guilty to fraudulent Medicare billing, among other things, and paid $1.7 billion in fines, Scott wasn't charged with a crime. It's unclear how much of his own money Gross, who previously ran for office in Georgia as a Democrat, would put into a campaign.
This story has been updated on Wednesday with additional developments.