Any Time, Any Place – just not in Atlanta on Thursday.
Boston star Jayson Tatum apologized to Janet Jackson after the Celtics' 128-120 Game 6 victory over the Atlanta Hawks.
Jackson had been scheduled to perform a concert at the Hawks' State Farm Arena on Thursday, but – in a turn of events that would make Janet fans Scream – a shock victory over the Celtics in Boston on Tuesday meant the series returned to Atlanta and the concert had to be postponed until Friday.
"I wanna send an apology to the legend Janet Jackson," Tatum told TNT after the game. "We were supposed to close it out in Boston. She had to postpone her show.
"I hope she sees this, you know, I apologize for that, but we got it done today."
Tatum certainly got it done, registering 30 points, 14 rebounds, seven assists, two blocks and a steal to help close out a 4-2 series win and set up a Eastern Conference semifinal clash against NBA MVP candidate Joel Embiid and the Philadelphia 76ers.
Fortunately for music fans, there won't be any concert clashes at Philadelphia's Wells Fargo Center for that series.
Jaylen Brown scored a game-high 32 points to go with five rebounds and two assists, with Marcus Smart chipping in with 22 points and Sixth Man of the Year Malcom Brogdon 17 points.
The Celtics completed an 11-0 run with just over two minutes remaining in the fourth quarter to open up a decisive eight-point lead that the Hawks never looked like coming back from.
"I know the narrative: We were supposed to sweep them, it was supposed to be a cakewalk," Tatum said, per ESPN. "They really tested us, coming in here in this environment, and they had the utmost confidence in this game, and you could see it.
"The way they played, the shots they were hitting. The crowd was into it. It was a fun game to be a part of."
After his clutch three-point winner in Game 5, Trae Young began Game 6 on fire as he scored 25 points in the first half alone.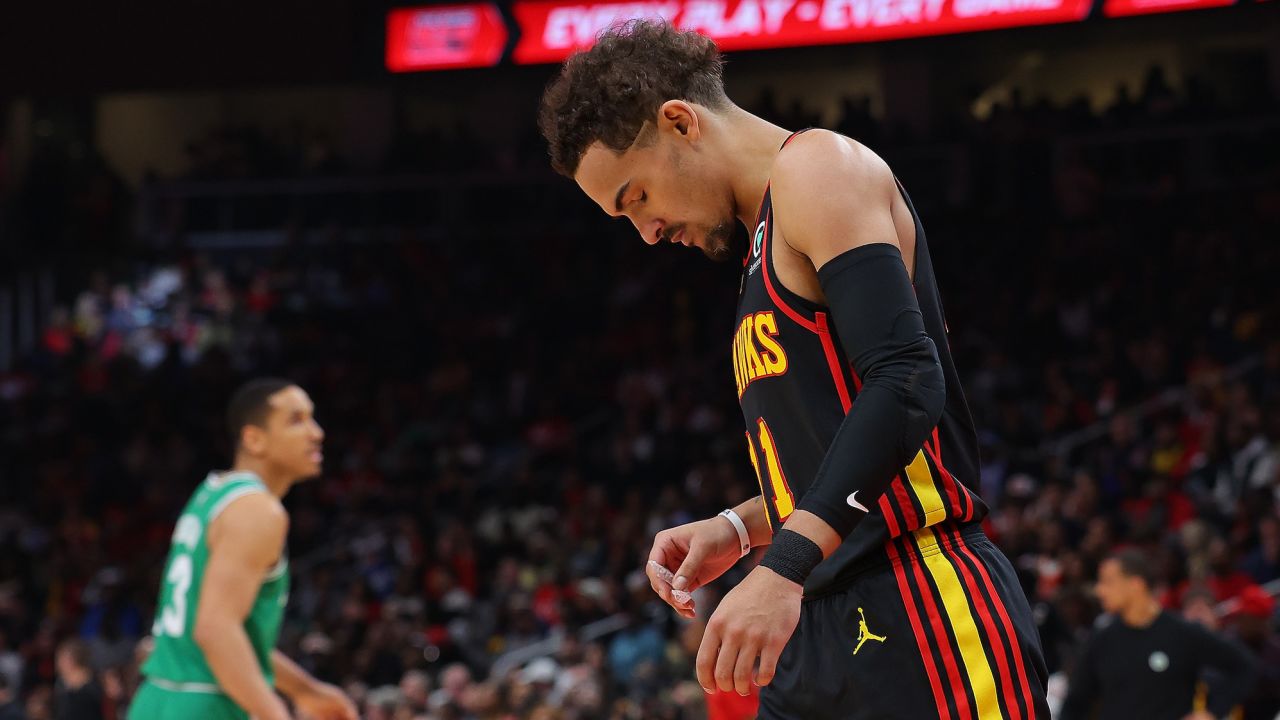 However, his shot deserted him in the second half as he went 1-for-13 from the field and scored just five additional points as the Hawks were unable to take the series to a Game 7.
De'Andre Hunter added 20 points for the Hawks, but Young's back court partner Dejounte Murray only registered 14 points on his return from suspension to go with 11 assists and seven rebounds.
Looking ahead to the semifinals, Brown said the Celtics know the 76ers are "going to bring the fight."
"Philly is a tough environment to win," he said. "Their crowd gets involved in the game. It's going to be fun."
Game 1 of the Eastern Conference semifinal takes place at Boston's TD Garden on Monday.