Those who dare to climb Mount Everest, the tallest mountain in the world, must first receive a permit to prove they can ascend its steep and harsh slopes. So far, a record 463 climbers have received permission to scale the mountain from Nepal's side — even as experts worry about dangerous overcrowding at the summit.
Here's what else you need to know to Get Up to Speed and On with Your Day.
(You can get "CNN's 5 Things" delivered to your inbox daily. Sign up here.)
1. Severe weather
A storm system that already pounded parts of the South this week with tennis ball-sized hail is now on track to bring more dangerous weather to the region today. Portions of southern Texas and southern Louisiana into the Florida Panhandle are at risk of scattered severe storms set to bring the triple threat of large hail, damaging winds and possible tornadoes, the Storm Prediction Center said. This comes after more than 60 reports of hail came in across the South on Wednesday, including hail about 4.5 inches in diameter in Bellmead, Texas, and 4 inches in Waco, Texas. Some communities along the Gulf Coast are also bracing for the possibility of flash floods today with rain set to fall occasionally at 2 inches per hour.
2. Trump
Former President Donald Trump has lost an emergency attempt to block former Vice President Mike Pence from testifying about their direct conversations after the 2020 election. Trump has repeatedly tried and failed to close off some answers from witnesses close to him in the special counsel's investigation. This latest order from the DC Circuit Court of Appeals likely will usher in Pence's grand jury testimony quickly — an unprecedented development in modern presidential history. Analysts say Pence's testimony could potentially reveal details about his many conversations with Trump from Election Day up until January 6, when Trump and his allies were pressuring Pence to block the congressional certification of the vote. Trump could try to appeal again or even press the issue at the Supreme Court.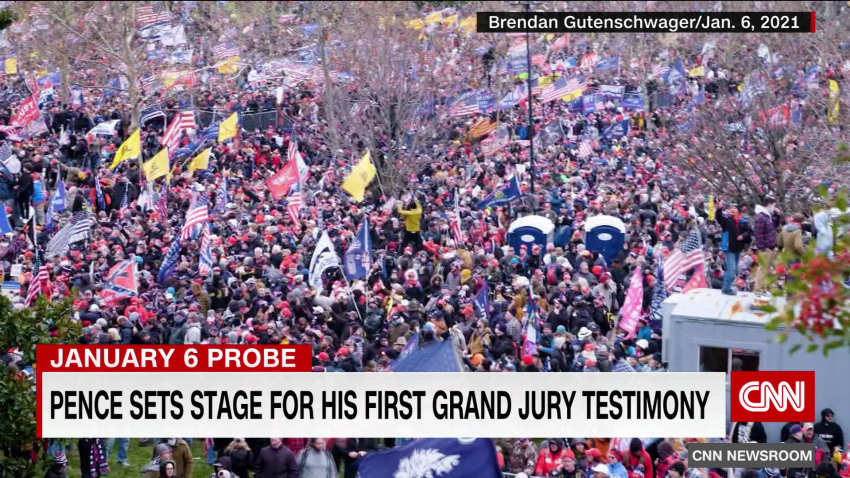 Pence sets stage for his first grand jury testimony
3. Transgender rights
A transgender lawmaker in Montana was banned from the state's Republican-dominated House chamber this week after sparking protests over LGBTQ rights. Rep. Zooey Zephyr, a 34-year-old Democrat, previously said GOP lawmakers would have "blood" on their hands for passing bills restricting gender-affirming care for minors. Speaker Matt Regier, backed by a Republican supermajority, ruled that Zephyr's comments violated House rules and refused to recognize her to speak until she apologized. Pro-Zephyr activists packed Montana's House gallery this week, erupting in chants of "Let her speak!" Under the disciplinary measure approved on a 68-32 vote Wednesday, Zephyr was banned from the chamber for the remainder of this year's legislative session. It's the latest example of a Republican-dominated state legislature restricting who can be heard and what can be said.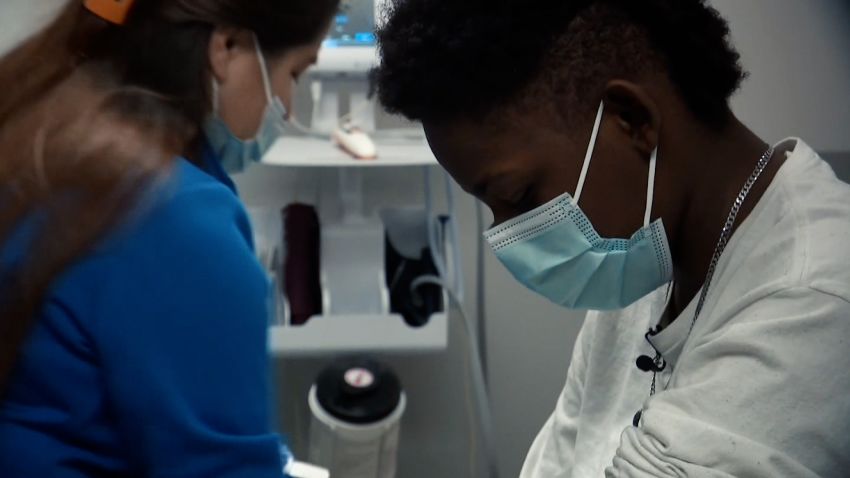 Hear from trans Missourians scrambling for gender-affirming care ahead of ban
4. Debt limit
The House of Representatives on Wednesday voted to pass the GOP plan to raise the nation's debt ceiling, a symbolic win for House Speaker Kevin McCarthy. The measure is dead on arrival in the Democratic-led Senate, but is primarily aimed at boosting Republicans' efforts to negotiate with Democrats as the country approaches its default deadline as soon as this summer. The final vote was 217-215, with four Republicans — Ken Buck of Colorado, Andy Biggs of Arizona, Tim Burchett of Tennessee and Matt Gaetz of Florida — voting against the bill. "We've done our job," McCarthy said after the vote as he called on the Senate and President Joe Biden to take action. However, Biden reiterated Wednesday that he would not meet with McCarthy on extending the debt limit, saying it was "not negotiable."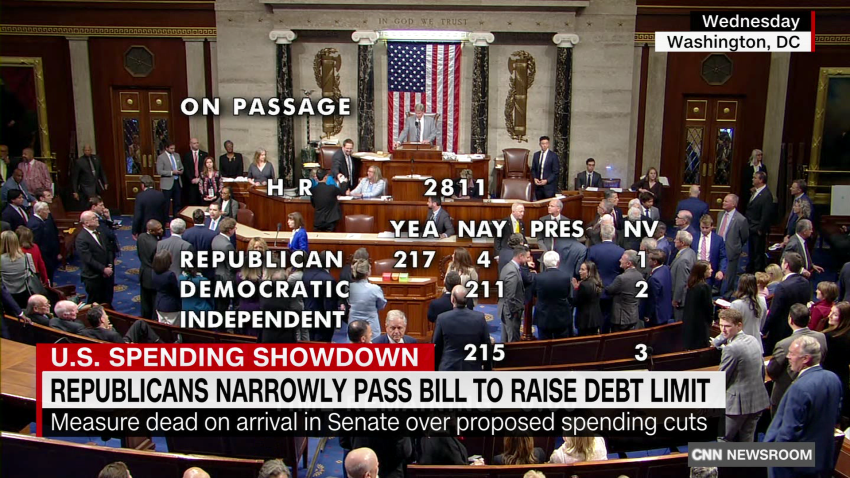 House Republicans adopt bill raising U.S. debt limit and cutting spending
5. Disney
Disney on Wednesday sued Florida Gov. Ron DeSantis and his hand-picked oversight board, accusing the Republican 2024 presidential prospect of weaponizing his political power to punish the company for exercising its free speech rights. The lawsuit was filed in federal court minutes after the board voted to invalidate an agreement struck between Disney and the previous board in February, just before that board's dissolution. Wednesday's moves are the latest escalation in the fight between DeSantis and Disney as DeSantis moves toward a 2024 presidential bid. The fight now shifts to the courts, where Disney, in its 77-page lawsuit, is seeking an injunction that would block the board from exercising the power DeSantis and the Republican-led legislature sought to hand it.
BREAKFAST BROWSE
Tired anteater wins over the internet
Zookeepers have a difficult time trying to wake up this giant sleepyhead. Watch the video here.
Aaron Rodgers introduced as New York Jets quarterback
Football season is right around the corner! Fans of Aaron Rodgers were thrilled to see him hold up his new jersey at a news conference Wednesday.
Louisiana teen receives more than $9 million in scholarship offers
This 16-year-old senior is graduating from high school two years early and was accepted to more than 170 colleges.
Wendy's will start selling canned chili in grocery stores
The fast food chain is transforming its beloved chili into a grocery store item.
Netflix releases teaser for 'Black Mirror' Season 6
After a three-year break, "Black Mirror" is returning to haunt you this June. You may even recognize a few familiar faces in the new teaser trailer here.
TODAY'S NUMBER
4
That's how many men escaped from a Mississippi jail over the weekend, officials said. One of the fleeing men was found dead in a burned building after a standoff with authorities, and a manhunt is underway for the three other escapees. 
TODAY'S QUOTE
"Practicing medicine without a license is not only criminal activity, it can cause irreparable harm."
— Los Angeles District Attorney George Gascón, issuing a statement after a California man was accused of treating thousands of people without a medical license for years. The 44-year-old man was charged for falsely claiming to be a licensed doctor and offering treatments for serious medical conditions.
TODAY'S WEATHER
Check your local forecast here>>>
AND FINALLY
The steakhouse serving 3D-printed vegan meat
Dinner is served, fresh off the printer! This vegan-friendly alternative shares the same taste, texture, and aroma as real meat. (Click here to view)