A version of this story appears in CNN's What Matters newsletter. To get it in your inbox, sign up for free here.
It's been two weeks since 21-year-old Jack Teixeira was arrested in shorts in front of his mother's house, accused of leaking a trove of classified documents over a period of months to a closed online community on Discord, a social media platform popular with video gamers.
What happened Thursday?
A federal judge in Massachusetts was considering whether Teixeira should stay behind bars while he awaits trial. Teixeira faces charges under the Espionage Act.
Prosecutors said the Massachusetts Air National Guardsman posed a flight risk and, citing online comments and an "arsenal of weapons" to which he apparently had access, a danger to the community.
Leak 'far exceeds' what's known
Prosecutors also allege that the scope of information taken by Teixeira "far exceeds" what is publicly known.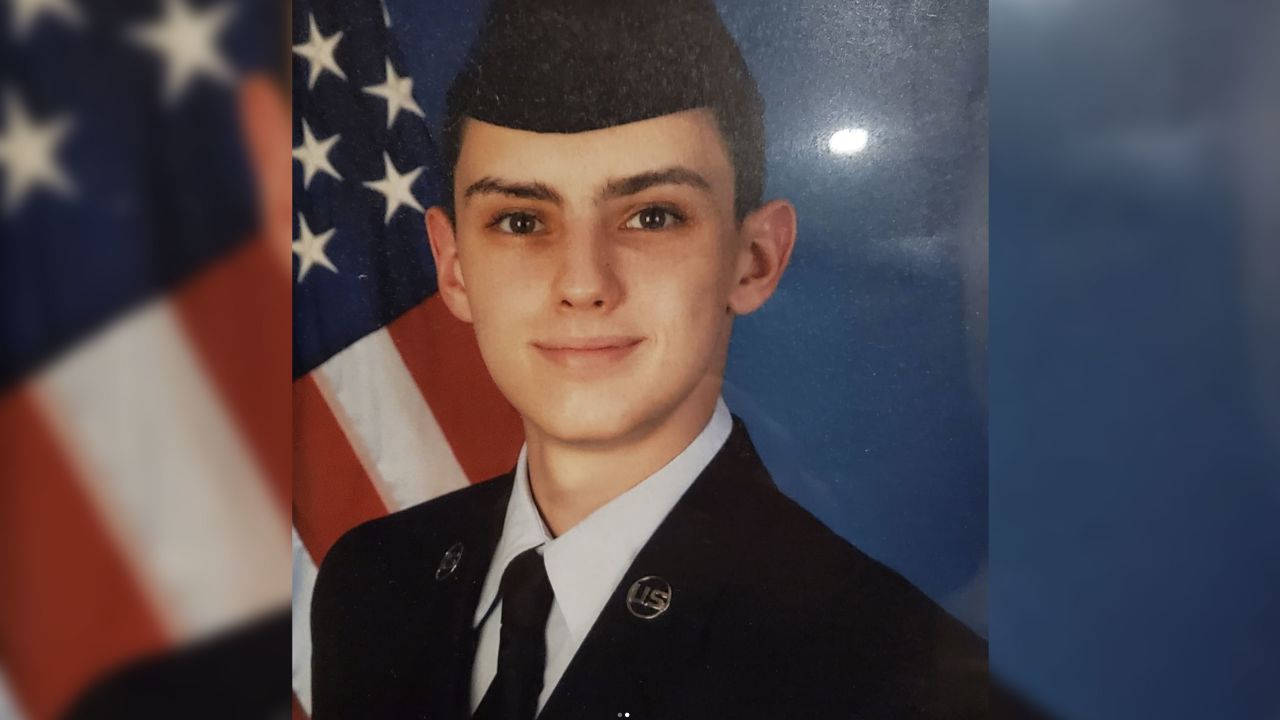 Defense lawyers said Teixeira never meant for the classified documents to be widely seen. Classified information and photos were online in the chatroom for months before being publicly discovered.
His lawyers asked for Teixeira to be released into the custody of his father, a veteran and former correctional officer.
Repercussions for Teixeira's former colleagues
There are still so many questions about this case, including how Teixeira, just a few years out of high school, got so much classified information from a secure location on Otis Air National Guard Base in Massachusetts.
The 102nd Intelligence Support Squadron there has stopped conducting its intelligence mission. Two leaders at the base have been temporarily suspended, according to an Air Force announcement Wednesday.
Get up to speed
I talked to Zachary Cohen, CNN's national security and justice reporter, who has been all over the Teixeira developments, and along with Hannah Rabinowitz, wrote our lead story Thursday about what we've learned since the 21-year-old's initial arrest.
What do we know about what was leaked?
WOLF: We've now seen about 53 restricted documents that may have been shared by Teixeira. Is there any theme to what he is alleged to have posted?
COHEN: The documents included a wide range of highly classified information. They showed how the US is eavesdropping on key allies and adversaries, as well as blunt assessments on the state of the Ukraine war.
In short, these documents are all over the map as far as theme, other than the fact that these all contained very sensitive national security secrets.
What do we know about what might still be out there?
WOLF: The government says he should be kept behind bars while he awaits trial because he could still have access to documents. Do we know anything about what we haven't seen?
COHEN: Prosecutors have said that the information Teixeira allegedly took "far exceeds" what has been reported, and that Teixeira is an "attractive candidate" for a foreign government to recruit in an effort to procure classified information.
Teixeira's lawyers, however, say the government is being "hyperbolic." They also say there was an exhaustive search of the home where Teixeira's parents live and no additional documents were found.
Clearly two very opposing arguments, but little is known about documents that may still be out there but haven't been reported on yet.
Has the damage been contained?
WOLF: Has the damage from what was posted been contained? Or are we still learning about repercussions?
COHEN: The Biden administration is still grappling with the fallout, and national security officials have been blunt in acknowledging they still don't know what else may be out there.
At the same time, the Defense Department is reviewing the matter and has taken steps to tighten the flow of such highly sensitive documents, limiting who across the government receives its highly classified daily intelligence briefs since the leak.
Those briefs are normally available on any given day to hundreds, if not thousands, of people across the government.
Have we figured out why Teixeira might have done this?
WOLF: Have we learned anything new in the past few weeks about his potential motivation for doing this?
COHEN: It is still hard to say what his potential motivation may have been, but we've certainly learned a lot more about Teixeira's background that could offer some clues.
The Pentagon has made clear they believe this leak was a deliberate criminal act, so in their minds, an accident has been ruled out.
In court filings in recent days, prosecutors have pointed out that Teixeira attempted to cover his tracks once he learned law enforcement may be on to him. They also flagged concerns about Teixeira's alleged history of violent threats, saying that he "regularly made comments about violence and murder."
How did we get from leaked data to physical threats?
WOLF: Is there evidence that he posed a physical threat?
COHEN: In comments cited in court filings, Teixeira spoke of wanting to "kill a (expletive) ton of people" because it would be "culling the weak minded," and discussed wanting to make a minivan into an "assassination van."
At his home in Massachusetts, prosecutors say, Teixeira had access to an "arsenal" of weapons and accessories – including handguns, bolt-action rifles, shotguns, an AK-style high-capacity weapon, a gas mask, ammunition, tactical pouches and a "silencer-style accessory" – all of which he kept in his bedroom.
All these could be clues for investigators as they continue to try to determine potential motive.