Gummies sold for sleep may have significantly more melatonin or CBD than what is actually listed on the product's label, a new study finds. Researchers are calling on the FDA to investigate the alarming number of improperly labeled supplements on store shelves, as some companies skirt laws to boost sales.
Here's what else you need to know to Get Up to Speed and On with Your Day.
(You can get "CNN's 5 Things" delivered to your inbox daily. Sign up here.)
1. Layoffs
A growing list of companies are announcing layoffs this year amid concerns about economic uncertainty, as well as the need to cut back after going on a hiring spree during the pandemic. Disney, BuzzFeed, Lyft and Deloitte are among the list of major companies that have reduced their workforces this year. The tech sector has also been hit hard over the past few months following mass layoffs in 2022. Amazon, Meta, Microsoft and Paypal have also axed thousands of people — and warned additional cuts may be on the way. This comes as first-time claims for unemployment benefits rose to 245,000 last week, above expectations of 240,000, according to data from the Department of Labor. Employers also added just 236,000 jobs in March, falling below expectations and signaling that the Federal Reserve's yearlong rate-hiking campaign to chill inflation is now also cooling the labor market.
2. Gun ban
Washington's Democratic Gov. Jay Inslee on Tuesday signed a statewide ban on most sales of assault-style weapons. House Bill 1240 prohibits the manufacture, importation, distribution and sale of assault-style weapons in the state, with an exception for sales made to armed forces and law enforcement. The bill includes the popular AR-15 rifle under its ban and dozens of other semi-automatic rifles. The state-level action comes as Americans grapple with how best to address gun violence, and as many communities across the nation mourn victims killed in mass shootings. "AR-15s should not be idolized, they should be prohibited, and that's what we're doing here today," Inslee said of the bill's passage. The ban makes Washington the tenth state to enact broad restrictions on assault-style weapons.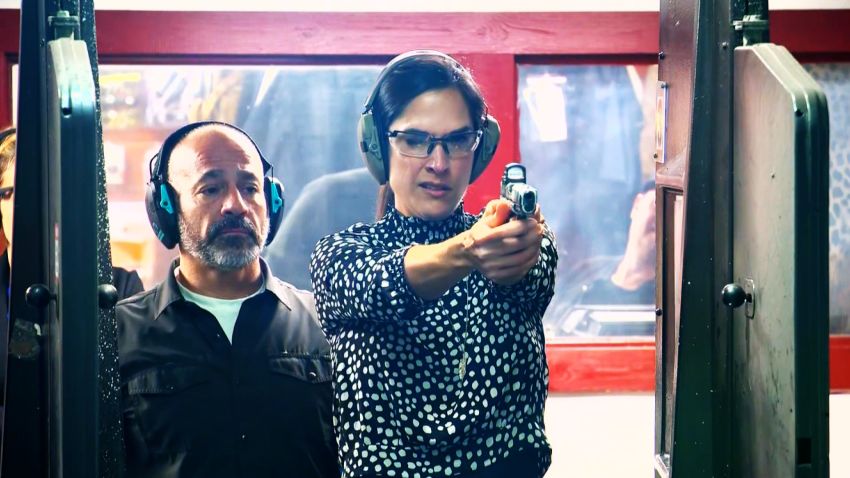 Background checks for gun sales rising in the US
3. Debt ceiling
House Speaker Kevin McCarthy is struggling to get to 218 votes on his proposed plan to raise the national debt limit — and it's uncertain when lawmakers will be able to hold the vote, according to multiple GOP sources. While Republicans hadn't yet scheduled the vote, they had made today their informal goal to lock down the votes and push their package through along party lines. Without a clear path to an agreement, the showdown is fueling fresh fears that the US is heading for a default that could hurt millions of people. Unless Congress raises the federal borrowing limit this summer, analysts say the government will run out of money, the US will be unable to pay its obligations and the economy could tumble into a recession, causing job losses and possibly halting payment of some benefits.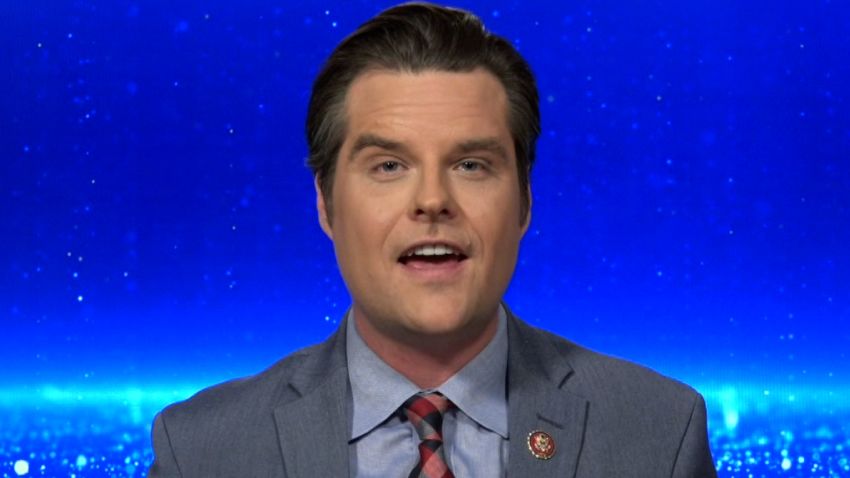 Matt Gaetz explains why he's holding out on Kevin McCarthy's debt ceiling plan
4. Sudan
The World Health Organization warned Tuesday of a "huge biological risk" after Sudanese fighters seized the National Public Health Laboratory in Sudan's capital Khartoum. A high-ranking medical source told CNN that the lab, which contains samples of diseases and other biological material, had been taken over by Rapid Support Forces, the paramilitary group battling the Sudanese army for control of the country. The World Health Organization did not assign blame for the lab seizure but said medical technicians no longer had access to the facility. Meanwhile, foreign nations are racing to mount rapid evacuation efforts from the country as violence punctured a fragile US-brokered ceasefire. The 72-hour truce raised hopes of opening up escape routes for civilians desperate to flee, but fighting appears to be raging on as the two warring sides accuse each other of violating the agreement. 
W.H.O. warns of "huge biological risk" in Sudan
5. Salmonella
The USDA said it's considering changes to limit the amount of salmonella bacteria in some chicken products. More than 1 million people in the US get sick from salmonella every year, according to the CDC, and nearly a quarter of infections are attributed to eating poultry. In many instances, salmonella is caused by poultry products that may look like they've been cooked or browned before freezing, but they are only heat-treated, and they contain raw meat that needs to be thoroughly cooked to destroy salmonella, the USDA said. The agency said that because of how the products appear, it may also be difficult to determine whether they've been cooked enough. Under the new proposed rule, any product that tests positive for salmonella prior to stuffing and breading would not be allowed on store shelves.
BREAKFAST BROWSE
What's on the menu for the White House state dinner tonight?
These decadent dishes will be served at the elaborate state dinner, traditionally one of the most glamorous events hosted at the White House.
Adele cries with James Corden on the final 'Carpool Karaoke'
Very few people can belt heart-wrenching ballads quite like Adele — but James Corden comes in a close second. Watch the video here.
Michael Keaton dons Batman suit in final trailer for 'The Flash'
Take a look at Keaton as Batman, a role he last played 31 years ago in 1992's Tim Burton classic "Batman Returns."
Mattel introduces Barbie doll representing a person with Down syndrome
The company said it closely worked with the National Down Syndrome Society on the doll's shape, features and clothing to ensure that it accurately represents a person with Down syndrome.
The $11.8 billion mistake that led to Bed, Bath & Beyond's demise
Store closing sales are expected to begin today as the company prepares to go out of business.
IN MEMORIAM
Harry Belafonte, the dashing singer, actor and social activist, died Tuesday, his publicist told CNN. He was 96. Belafonte won a Tony Award for his acting on Broadway and was the first African American to win an Emmy award for his 1959 variety show. But some of his biggest contributions took place offstage as a strategist, fundraiser and mediator for the civil rights movement.
TODAY'S NUMBER
3
That's how many TSA officers were injured Tuesday in an "unprovoked and brazen" attack by a female traveler at a Phoenix airport during the screening process, the agency said. The TSA warned that those who commit physical violence against its employees will be prosecuted and could face fines of nearly $14,000.
TODAY'S QUOTE
"I am incredibly humbled to be joining Harvard University. "
— Former New Zealand Prime Minister Jacinda Ardern, announcing that she will serve as a fellow at Harvard University this fall following her surprise resignation earlier this year. In a statement Tuesday, Ardern said she plans to utilize the overseas opportunity to reflect on her experience in politics while doing some "speaking, teaching and learning." 
TODAY'S WEATHER
Check your local forecast here>>>
AND FINALLY
Why are cats obsessed with cardboard boxes?
They purr. They meow. They scratch … And they love squeezing into boxes. Listen to a cat expert explain the peculiar feline behavior. (Click here to view)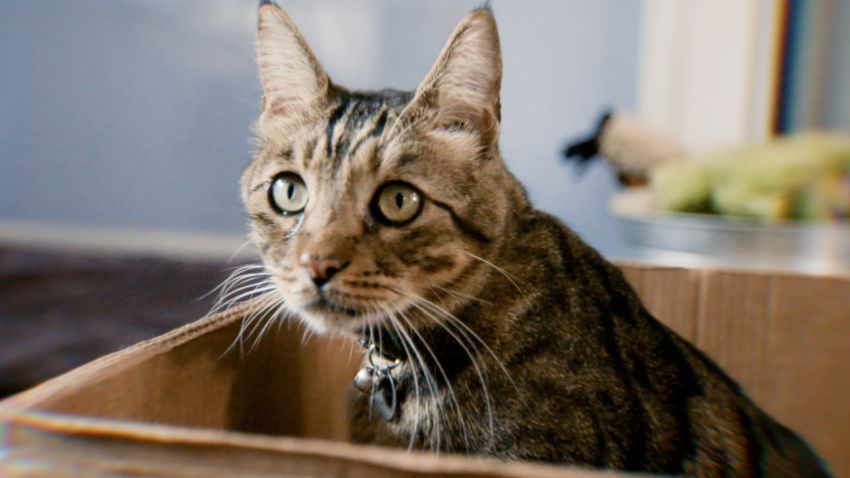 Wonder why your cat is obsessed with cardboard boxes? This expert explains