After the first season of HBO Max's "Sex and the City" sequel series "And Just Like That" left a "Big" void, Season 2 is looking to fill it with none other than Carrie's other lost love.
The official teaser for the season, which dropped on Wednesday, sees Carrie (Sarah Jessica Parker) and her best friends Miranda (Cynthia Nixon) and Charlotte (Kristin Davis) continuing to navigate their well-heeled lives in New York City, as curveballs are thrown and suitors keep calling.
One of those suitors is Che (Sarah Ramirez), who Miranda says is taking "a big step up" in terms of their relationship, while the pair are seen kissing passionately in a doorway.
Charlotte and Harry's (Evan Handler) teenage daughter Lily, meanwhile, informs her parents that she's "ready to lose (her) virginity" (hello curveball), which of course means you could hear a pin drop in the York-Goldenblatt household.
As for Carrie, the trailer reveals a bit more about her surprise Season 1 finale makeout session in the elevator with a staffer from her podcast studio — here, she says she's "been having exit-out-of-grief sex," in a nod to her husband's (Chris Noth) now-famous demise in the series pilot.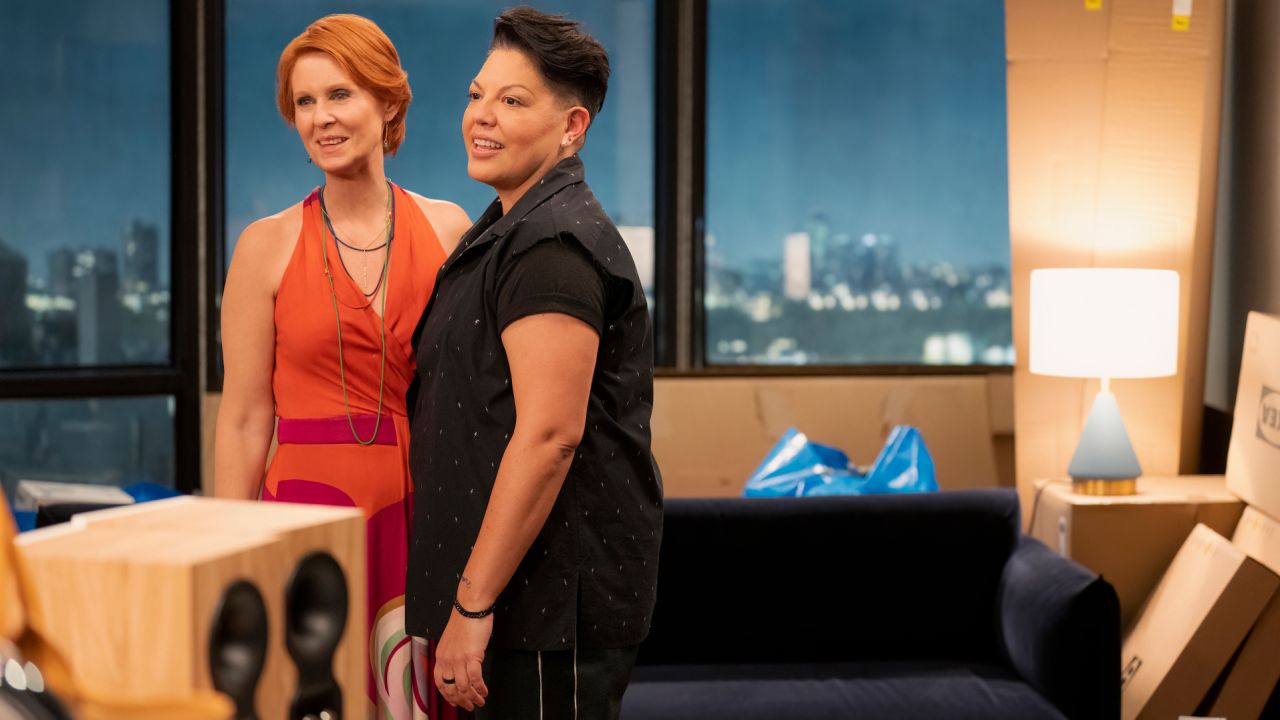 But the new affair won't last long, as the trailer reveals the grand return of Aidan Shaw at the very end, Carrie's one that got away (or rather, the one she broke up with twice over the course of the run of the original "Sex and the City").
As far as Samantha (Kim Cattrall) is concerned, there were no noticable winks, hints or nods toward any kind of return for the sassy, sex-positive character. Despite Season 1 seeing Carrie and Samantha connect on occasion via text, only time will tell if Cattrall will ever be ready to step back into Samantha's shoes after the "How I Met Your Father" actor said in 2021 that she's officially "moved on" from the franchise.
"And Just Like That" returns to HBO Max in June. (HBO Max, like CNN, is owned by Warner Bros. Discovery.)