Covid-sniffing dogs can help detect infections in K-12 schools, a new study suggests. By simply smelling ankles and feet, canines are already being used to screen for Covid infections in sports venues, airports and other public settings. Now, some researchers say the sniffing technique should be incorporated in schools as a fun way to detect traces of the disease.
Here's what else you need to know to Get Up to Speed and On with Your Day.
(You can get "CNN's 5 Things" delivered to your inbox daily. Sign up here.)
1. Biden
President Joe Biden announced his reelection bid in a video released early today. Biden framed next year's contest as a fight against Republican extremism, implicitly arguing he needs more time to fully realize his vow to restore the nation's character. "When I ran for president four years ago, I said we are in a battle for the soul of America. And we still are," he said in the video, which opened with images of the January 6, 2021, insurrection and abortion rights activists protesting at the Supreme Court. He enters the race with a significant legislative record but low approval ratings. Polls show that a majority of voters — and even a majority of Democrats — don't want the 80-year-old to run again, with many sharing hesitancy about his age. Some voters are also wary about a Biden rematch with former President Donald Trump, the 76-year-old and current frontrunner in the developing Republican primary race.
2. Disney layoffs
Disney is laying off several thousand workers across the company this week in the second and largest wave of cuts as part of the media giant's previously announced plan to slash its workforce by 7,000 employees. The latest round of job cuts will impact employees from coast to coast at ESPN, Disney's entertainment division, Disney Parks, and its Experiences and Product division, the company said. The layoffs are part of a larger workforce reduction plan announced in February by CEO Bob Iger in an aim to save more than $5 billion in costs, the company said. The layoffs, however, are not expected to affect hourly frontline employees at Disney's theme parks and resorts.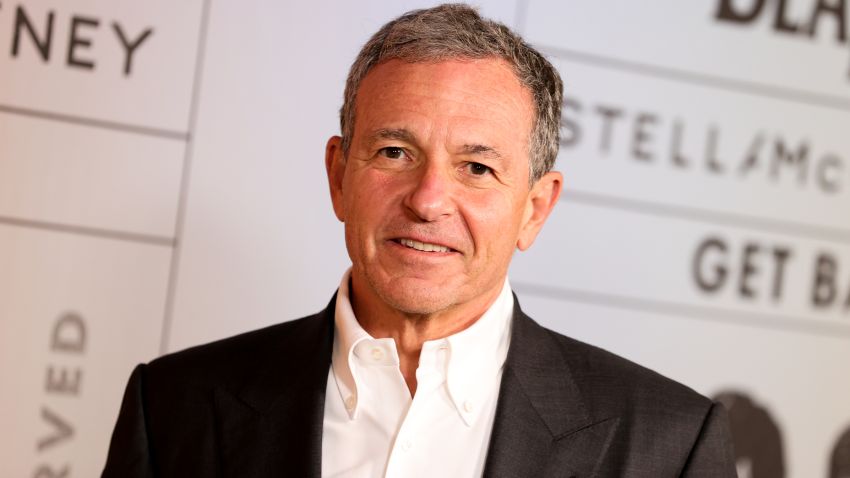 Here are some of the problems Bob Iger has to fix at Disney
3. Bud Light
Anheuser-Busch has placed two executives on leave after a Bud Light sponsorship with a transgender woman sparked backlash from conservative media, according to the Wall Street Journal and other media reports. The beer maker sponsored two Instagram posts by transgender influencer Dylan Mulvaney and sent her a can of beer with her face on it. A few days after the post was published, musician Kid Rock posted an Instagram video of himself shooting cases of Bud Light, and conservatives called for a boycott of the company. Although the campaign received support from trans activists, some of the online backlash recently turned into physical danger when one of Anheuser-Busch's facilities received a bomb threat. According to reports, the executives placed on leave are Alissa Heinerscheid, Bud Light's vice president of marketing, and Daniel Blake, Anheuser-Busch's vice president who oversees marketing for mainstream brands.
Howard Stern weighs in on Kid Rock's Bud Light controversy
4. Trump charges
Fulton County District Attorney Fani Willis plans to announce this summer whether she'll bring charges against Trump or his allies for their attempts to overturn Georgia's 2020 presidential election results, according to a letter obtained by CNN. Investigators have at least three recordings of Trump pressuring Georgia officials to push for a special legislative session to overturn Biden's 2020 victory in Georgia, among other recordings. Willis could possibly bring racketeering and conspiracy charges, and make the case that Trump and his allies were part of a criminal enterprise in their various efforts to pressure state officials, put forth fake electors and otherwise try to influence the election. Willis said she plans to make an announcement on possible charges between July and September.
5. Media moves
Fox News and Tucker Carlson, the right-wing extremist who hosted the network's prime time 8 p.m. hour, have severed ties, the network said in a stunning announcement Monday. Carlson was one of the biggest promoters of conspiracy theories in right-wing media, sowing doubt about the 2020 presidential election, the January 6 insurrection and Covid-19 vaccines. The network did not offer an explanation for his ouster, but the move came one week after Fox News settled a historic defamation lawsuit with Dominion Voting Systems for $787.5 million over the network's dissemination of election lies. The case revealed Carlson disparaged Fox executives in a series of text messages and privately told confidants that he "passionately" hated Trump — a wholly different view than his on-air persona.
Separately, in another announcement that stunned the media industry Monday, CNN said it has parted ways with longtime host Don Lemon. The announcement came without explanation. Lemon joined CNN in 2006 and most recently anchored "CNN This Morning" with Poppy Harlow and Kaitlan Collins. The show has been on the air for nearly six months.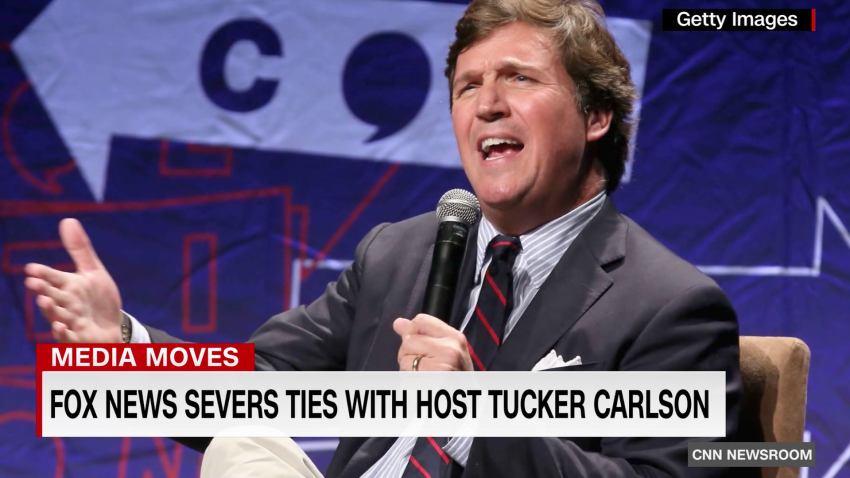 Tucker Carlson out at Fox News
Four-time NFL MVP Aaron Rodgers headed to New York Jets
Rodgers, 39, has spent his entire 18-season NFL career with the Green Bay Packers. He's now preparing for a new journey in the Big Apple.
Netflix to invest $2.5 billion in South Korea as K-content dominates
Fans worldwide are enthusiastically streaming Korean dramas, movies and reality shows. Check out some of the popular titles.
'Dripping' watch has become a cult celebrity favorite
This unique watch has a dripping shape that looks more like one of Salvador Dalí's surrealist melting clocks than a celebrity timepiece.
Jury selected in Ed Sheeran music copyright case
British pop artist Ed Sheeran is accused of copying Marvin Gaye's 1973 soul hit "Let's Get It On." Here's what we know about the legal battle.
French fries may be bringing you down
Researchers found that frequent consumption of fried foods, especially fried potatoes, is linked to an increased likelihood of anxiety and depression.
TODAY'S NUMBER
3
That's how many days that warring factions in Sudan have agreed to uphold a ceasefire following intense fighting in the region that has killed dozens and injured hundreds of others. If the new three-day cessation of fighting holds, it could create an opportunity to get much-needed critical resources like food and medical supplies to those in need.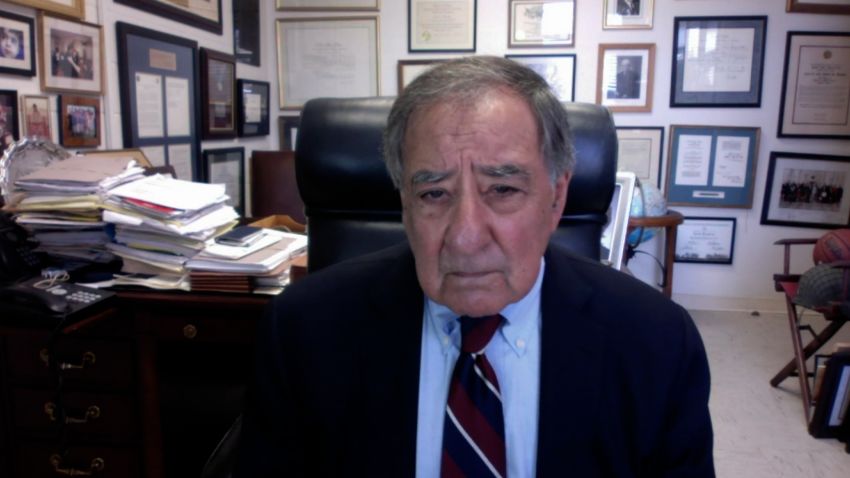 Ex-CIA chief calls Sudan a 'rapidly deteriorating' situation
TODAY'S QUOTE
"It's impossible to ignore the giant elephant in the room, Russia."
— Linda Thomas-Greenfield, US Ambassador to the United Nations, commenting on the tense meeting at the UN Security Council commenting on the tense meeting at the United Nations Security Council this week which focused on international peace — but was hosted by Russia's top diplomat. Leaders of several Western countries utilized the face-to-face session to slam Russian Foreign Minister Sergey Lavrov for his country's unprovoked assault on Ukraine.
TODAY'S WEATHER
Check your local forecast here>>>
AND FINALLY
Moose sneaks into movie theater
An Alaskan movie theater received a surprising visit from a baby moose! Watch him sneak in and chow down some popcorn. (Click here to view)
Watch moose sneak into movie theater