An increasing number of iPhone thieves are exploiting a security setting called the recovery key that makes it nearly impossible for owners to access their photos, messages, data and more. However, there are a handful of steps people can take to protect themselves from being permanently locked out of their Apple devices.
Here's what else you need to know to Get Up to Speed and On with Your Day.
(You can get "CNN's 5 Things" delivered to your inbox daily. Sign up here.)
1. Biden
President Joe Biden is preparing to formally announce his bid for a second term this week. Sources tell CNN that final edits have been made to an announcement video likely to be released Tuesday, marking four years since Biden declared himself a candidate in the 2020 presidential election. While Democratic lawmakers are poised to coalesce around his campaign, polls are showing tepid support among Americans for his reelection run. An NBC News poll released Sunday found just 26% of Americans think Biden, at 80, should run for a second term as president, while 70% say he should not. Among Democrats, 51% say Biden should not run for a second term. That mirrors the findings of other recent polls, including an AP-NORC poll released Friday and CNN polling released earlier this month. In the NBC poll, nearly half of those who oppose a Biden run cite his age is a major reason for that view. 
2. Abortion
House Republicans are abandoning a yearslong push by their party to pass a federal abortion ban and are exploring other ways to advance their anti-abortion agenda — a remarkable shift that underscores how the GOP is wrestling with how to approach the topic ahead the 2024 presidential election. In interviews with dozens of Republicans, the vast majority — even among the staunchest opponents of abortion — rejected the idea of Congress pursuing a national ban and said leadership has no plans on the horizon for it to be a centerpiece of their agenda, despite passing federal restrictions on the procedure in previous years when they were in power. Instead, they argue that the question of whether to ban abortion is now best left to the states.
CNN looks at the latest polling on how Americans see abortion rights
3. Sudan
After a week of heavy fighting in Sudan between rival military factions, the Biden administration moved to evacuate US government personnel from the region over the weekend. Secretary of State Antony Blinken said that all US personnel and their families had been evacuated and that operations at the US embassy in Khartoum have been "temporarily suspended." However, a State Department spokesman confirmed they do not "foresee coordinating a US government evacuation for our fellow citizens in Sudan at this time or in the coming days." The State Department does not keep an official count of US citizens in foreign countries and Americans are not required to register when they go abroad. Officials last week said that there could be an estimated 16,000 American citizens in Sudan, most of whom are dual nationals.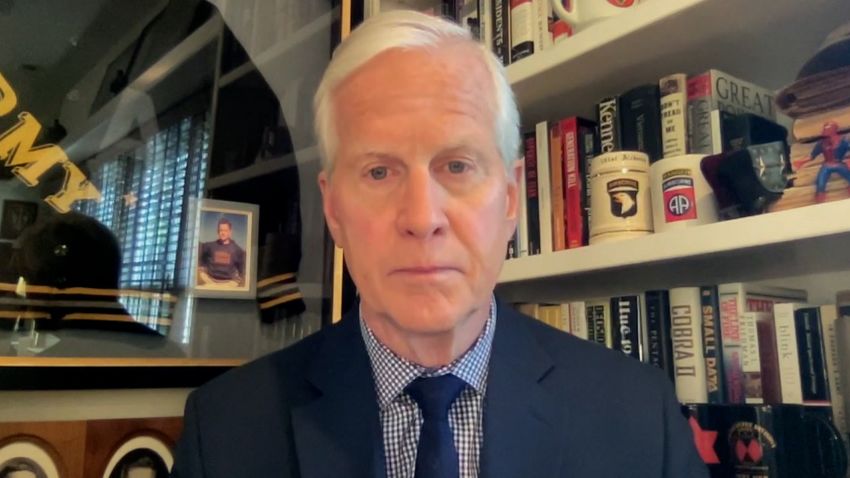 Why this retired Maj. Gen. thinks Sudan is 'falling apart right in front of us'
4. NBCUniversal CEO
NBCUniversal CEO Jeff Shell is stepping down after an outside investigation "into a complaint of inappropriate conduct," its parent company Comcast announced Sunday. "I had an inappropriate relationship with a woman in the company, which I deeply regret," Shell said in a statement. "I'm truly sorry I let my Comcast and NBCUniversal colleagues down, they are the most talented people in the business and the opportunity to work with them the last 19 years has been a privilege." The brief statement did not specify who the woman was or include any other details about the investigation. Shell had been named CEO in January 2020 after leading content creation, programming and distribution for NBCUniversal Film and Entertainment.
5. Ukraine
Russian Foreign Minister Sergey Lavrov will chair a UN Security Council meeting today as tensions continue to rise between Russia and several UN countries over Moscow's invasion of Ukraine. Russia leads the council this month due to procedural rules, presiding over a body where members have slammed its war. This comes as Russia is also threatening to terminate the Black Sea grain deal, viewed as critical for solving the world hunger crisis, if Group of Seven nations ban exports to the country. In July 2022, Ukraine and Russia established the Black Sea Grain Initiative, a deal brokered by the UN and Turkey aimed at guaranteeing safe passage for ships carrying grain and oilseeds —some of Ukraine's most important exports.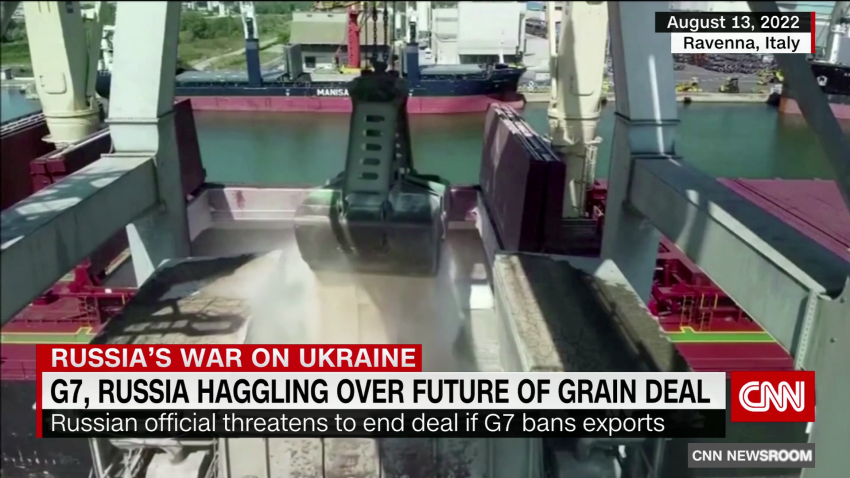 Russia haggling over future of grain deal
BREAKFAST BROWSE
Professional skier falls into a seemingly endless crevasse
Watch this skier's terrifying descent in the French Alps. He's lucky to have escaped alive …
Casting decision for Disney's 'Lilo & Stitch' movie sparks debate
Some fans are expressing disappointment after a light-skinned actor was cast to play a character who had dark skin.
This ancient Roman bust was purchased at a Texas Goodwill
A 2,000-year-old Roman bust, purchased for only $34.99 at a Texas Goodwill, is headed to Germany to be properly preserved. Take look at the epic find.
Make-ahead breakfasts for when you're short on time
If you're tired of bland cereal and microwaved oatmeal, consider these tasty and quick breakfast ideas instead.
Ima Keithel: The world's largest women-run market
Step inside the largest women-only market in the world located in India's northeastern state of Manipur. 
IN MEMORIAM
Former "Dancing With the Stars" judge Len Goodman has died, his manager confirmed to CNN today. He was 78. The beloved English dance expert, who served as a judge in the ballroom competition from 2005 until last year, died on Saturday in southern England following a battle with bone cancer.
TODAY'S NUMBER
14,000
That's approximately how many people work for Bed Bath & Beyond whose future employment status at the company looks bleak after it announced Sunday that it will go out of business. The retailer's 360 locations and website will remain open for now as it liquidates inventory, but analysts predict the company's staff will likely soon be impacted as operations begin to wind down.
TODAY'S QUOTE
"Your tiny lifetime has been a hell of a ride, kid."
— Bill Weir, CNN's Chief Climate Correspondent, writing a heartfelt letter to his young son River, about seeing signs of hope for the climate crisis. This is Weir's third letter for CNN to his son. The first looked at the twin crises of Covid-19 and climate change as River was born; the second introduced him to Earth Day and what he could do.
TODAY'S WEATHER
Check your local forecast here>>>
AND FINALLY
A day in the life as a zoo chef
Meet a woman who prepares more than 1,000 meals a day for zoo animals ranging from elephants to ants. (Click here to view)