The home of a Utah state senator was vandalized in possible retaliation for a bill to ban gender-affirming surgery for minors, police say.
Lone Peak officers were called around 7:30 a.m. Friday about vandalism at the home of state Sen. Mike Kennedy, a Republican.
"The suspects appear to have targeted the Senator based on legislation that recently passed in the last legislative session," according to police.
"Officers are working diligently to gather evidence to find the suspects involved," Det. Melissa Fahrni said in a statement.
States across the country have passed similar bans, which Republicans say are aimed at protecting minors. Transgender minors' access to gender-affirming care – medically necessary, evidence-based care that uses a multidisciplinary approach to help a person transition from the gender they were designated at birth to the gender by which one wants to be known – has been a particular flashpoint, with Georgia, Iowa and Tennessee enacting their own bans in March.
"To those who seek to use violence, vandalism, and intimidation to deter me from standing up for what is right, let me be clear: you will not succeed. I will not be deterred by your cowardly actions. The recent vandalism to my family's home was not just an attack on me, but on the very principles our state stands for," Kennedy said in a Facebook post on Friday, sharing an image of the spray-painted vandalism to his garage.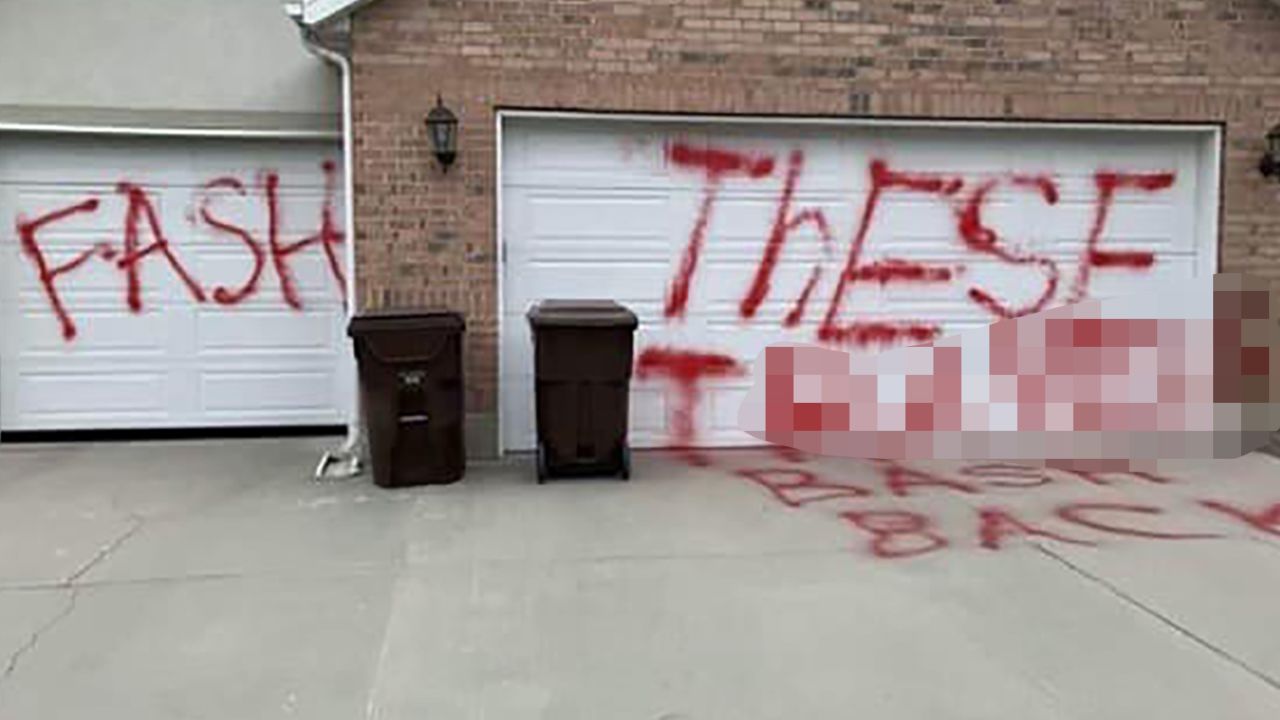 "We will not let fear and violence control our destiny. As Utahns, we will always stand up and push back against radicals who seek to push their agenda in our state. I am more determined than ever to work with the good people of Utah to make our state a better place for all, especially our children, and I won't back down."
Equality Utah, the state's largest LGBTQ civil rights organization, in a statement Friday said it does not know who is responsible. It had been told that the incident "may have been an act of retaliation for his (Kennedy's) sponsorship of SB16," banning gender-transitioning surgical procedures for minors.
"We want to make it clear that Equality Utah condemns these tactics in the absolute strongest terms," their statement said. "These heinous acts do not help LGBTQ Utahns (…) In fact, they harm our efforts to build bridges and create deeper understanding with our fellow Utahns."