Artificial intelligence tools like ChatGPT have shown they can be remarkably adept at everything from generating student essays to writing wedding vows and even composing sermons for pastors and rabbis. Now, one city is turning to the AI chatbot for something else: helping to run the government.
Here's what else you need to know to Get Up to Speed and On with Your Day.
(You can get "CNN's 5 Things" delivered to your inbox daily. Sign up here.)
1. Starship launch
SpaceX's Starship, the most powerful rocket ever built, exploded midair shortly after it launched on Thursday from Texas. No injuries or property damages were reported following the explosion of the unmanned rocket, the FAA said. CEO Elon Musk congratulated the company and said the team "learned a lot" from the "rapid unscheduled disassembly." Preparations are now underway for the company's next test launch, which Musk said will happen in a few months. SpaceX is known to embrace fiery mishaps during the rocket development process. The company maintains that such accidents are the quickest and most efficient way of gathering data, an approach that sets the company apart from its close partner NASA, which prefers slow, methodical testing over dramatic flare-ups.
2. Biden
Plans are underway for President Joe Biden to formally announce his bid for a second term as soon as next week, according to several sources familiar with the matter. A campaign-style video is set to be released to definitively answer the question of whether he will run again and ignite an aggressive fundraising effort to help Democrats hold the White House. Advisers inside and outside the White House caution that timing could still change, pending unforeseen events, but a decision has been reached that it is "no longer helpful or necessary to not just say the obvious: He's running," a senior Democratic official told CNN. Biden's campaign headquarters will be based in Wilmington, Delaware, aides said, as a nod to the pride in his hometown and the place where he spends most of his weekends.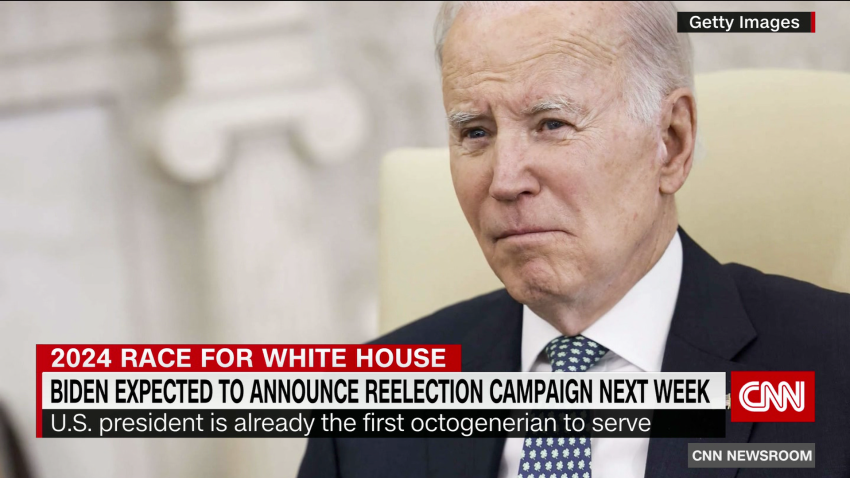 Biden expected to announce reelection bid next week
3. Gun violence
he shooter who killed five co-workers at a Louisville, Kentucky, bank this month left notes that revealed part of his goal was to show how easy it was in America for someone dealing with a serious mental illness to buy an assault-style weapon. The gunman purchased the AR-15-style rifle seven days before the April 10 shooting after quickly passing a records check. Separately, communities across the US are grieving several recent shootings in which young people were shot after making a common blunder. Among the cases, a 6-year-old girl was shot after an angry neighbor opened fire over a basketball rolling into his yard. Other young victims include two teenage cheerleaders in Texas who mistakenly approached someone else's vehicle in a grocery store parking lot, a 16-year-old boy who rang the wrong doorbell in Kansas City and a 20-year-old woman who turned into the wrong New York driveway.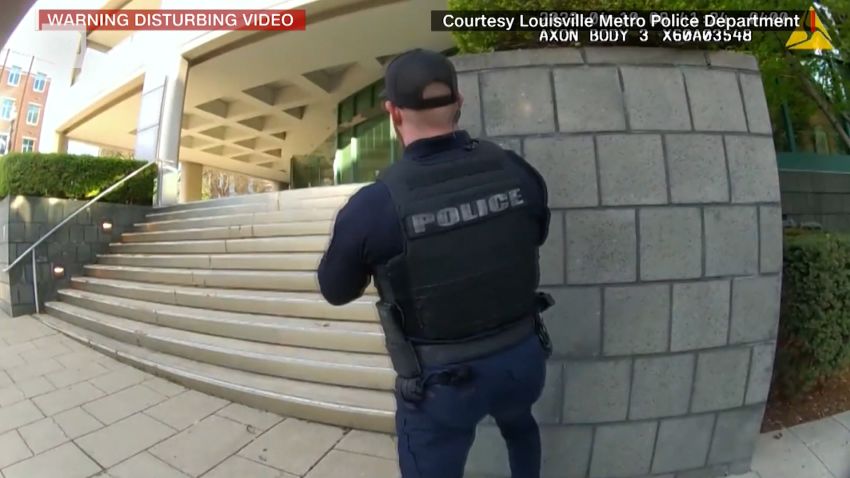 Video shows officers walking head-on into gunfire to stop Louisville shooter
4. Gender-affirming care
North Dakota's Republican Gov. Doug Burgum signed a bill this week banning gender-affirming care for most minors. Burgum, in a statement to CNN, said the bill "is aimed at protecting children from the life-altering ramifications of gender reassignment surgeries." It also bars providers from prescribing minors puberty-blocking medication and hormone therapies for the purpose of gender transition. Health care professionals who violate the new legislation could face a class B felony charge, which is punishable by up to 10 years in prison or a fine of $20,000, according to North Dakota law. This comes as a growing number of states are restricting access to health care services for transgender youth. Indiana and Idaho enacted their own bans earlier this month, and several other states have signed into law restrictions on gender-affirming care for minors since the start of the year.
5. Theranos
The former chief operating officer of the failed startup Theranos, Ramesh "Sunny" Balwani, has reported to prison, according to his attorney. Once valued at $9 billion, Theranos attracted top investors and retail partners with claims that it had developed technology to test for a wide range of conditions using just a few drops of blood. The company began to unravel after a Wall Street Journal investigation in 2015 revealed Theranos had only ever performed roughly a dozen of the hundreds of tests it offered using its proprietary technology, and with questionable accuracy. Balwani's arrival into custody this week marks an end to a yearslong saga which saw him become one of the rare tech executives convicted for fraud. The founder of the company, Elizabeth Holmes, was also convicted on multiple counts of defrauding investors and has been ordered to turn herself in next week.
BREAKFAST BROWSE
Ramadan ends today with the arrival of Eid al-Fitr
For many Muslims, today brings the end of Ramadan, the Islamic holy month of fasting. The conclusion of the 30-day fast is celebrated with delicious feasts around the world.
What it's like to be a theme park designer
With this cool job, some of the most out-of-the-box ideas are greatly appreciated. Oh, and did we mention plenty of free perks are involved?
Man loses it on plane over crying baby
A passenger threw a total fit over a crying baby on his flight. Watch the meltdown here.
Gwyneth Paltrow leaves door open for further involvement in the Marvel Cinematic Universe
Never say never! The actress who starred in "Iron Man" and "Avengers" said she would consider a return if asked. 
Ikea announces $2 billion expansion in the US
The retailer is making its biggest-ever investment in a single country with several new stores set to open in the US over the next three years.
QUIZ TIME
Which small intruder crawled through a fence at the White House this week, prompting a swift response from the US Secret Service?
A. Snake
B. Dog
C. Cat
D. Toddler
Take CNN's weekly news quiz to see if you're correct!
TODAY'S NUMBER
$500 million
That's how much President Biden on Thursday pledged to invest in curbing deforestation in the Amazon rainforest. The sum would make the US one of the world's largest donors to the Amazon Fund, an international conservation program that aims to preserve the environment in the South American region.
TODAY'S QUOTE
"Our investigators have their eyes open to all avenues."
— Stephen Duivesteyn, a police spokesman in Canada, announcing that a cargo container carrying more than $15 million in gold and other valuables disappeared from Toronto's Pearson International Airport this week. Police are still trying to find out who is behind the high-value heist.
TODAY'S WEATHER
Check your local forecast here>>>
AND FINALLY
The fastest window cleaner in the world
This man holds several Guinness World Records for his turbo squeegee techniques. Watch this quick video to see him in action. (Click here to view)