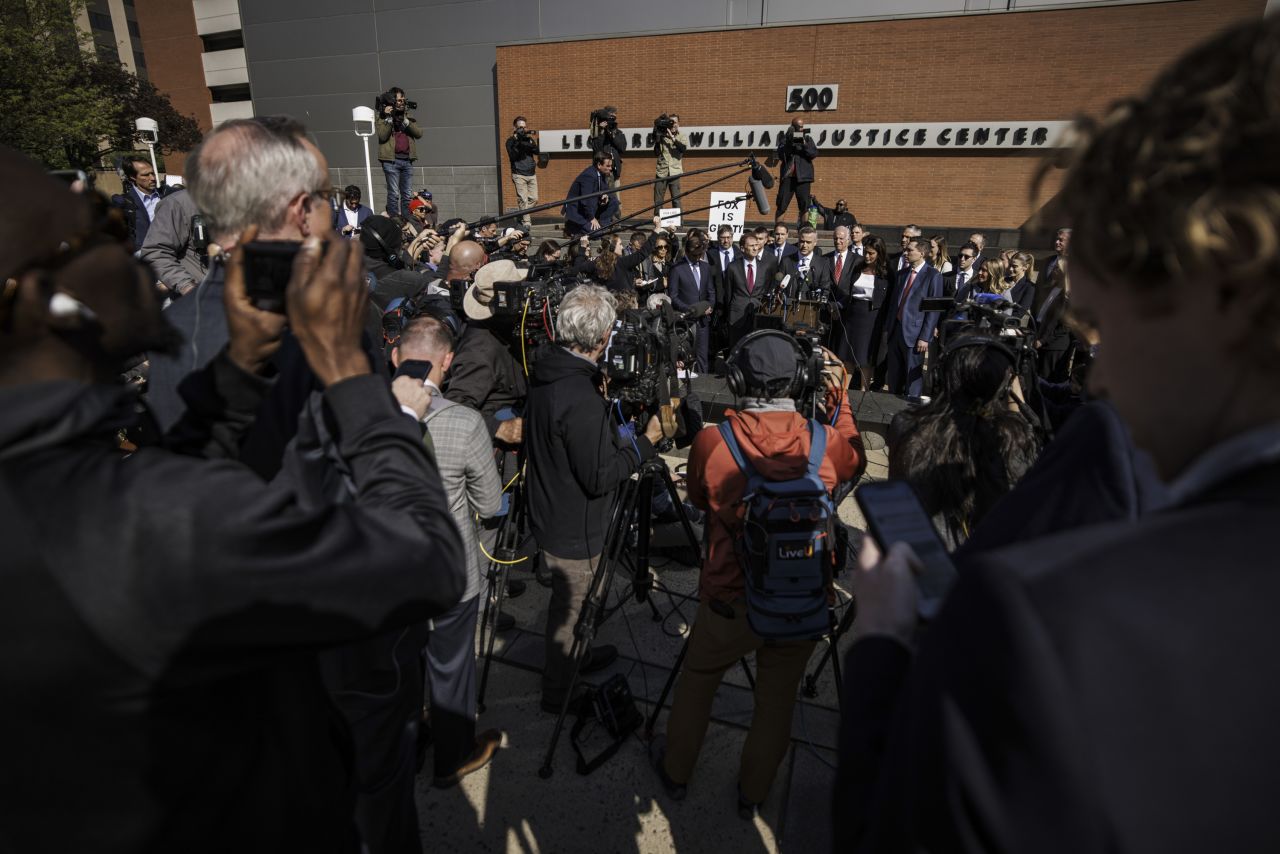 Published 7:25 PM EDT, Thu April 20, 2023
Fox News reached a last-second settlement with Dominion Voting Systems on Tuesday, paying $787.5 million to end a two-year legal battle.
It's the largest publicly known settlement in US history involving a media company.
Fox News said in a statement that it "acknowledge[s] the Court's rulings finding certain claims about Dominion to be false," referring to a recent ruling that 20 of the network's broadcasts from late 2020 contained blatantly untrue assertions that Dominion rigged the presidential election. But Fox won't have to admit on-air that it spread lies about Dominion, a Dominion representative told CNN.
While the Dominion case is now over, Fox News is still facing a second major defamation lawsuit from Smartmatic, another voting technology company. That case is still in the discovery process, and a trial isn't expected anytime soon.
Dominion still has pending lawsuits against right-wing TV networks Newsmax and OAN, as well as against a few allies of former President Donald Trump: Rudy Giuliani, Sidney Powell and Mike Lindell. They all deny wrongdoing.
Here are some of the stories that made headlines over the past week, as well as some photos that caught our eye.