The US government is tracking more than 650 potential UFO cases, according to the Pentagon. Lawmakers on Wednesday viewed this declassified video from an unresolved case showing a small orb moving through the sky in the Middle East. This type of footage of so-called "unidentified aerial phenomena" often fuels speculation, but Pentagon officials reiterated this week that there's no evidence of extraterrestrial life in the sightings.
Here's what else you need to know to Get Up to Speed and On with Your Day.
(You can get "CNN's 5 Things" delivered to your inbox daily. Sign up here.)
1. Tornadoes
Nearly a dozen tornadoes struck the US on Wednesday, leaving thousands without power and some trapped inside shelters. The storms were reported across Oklahoma, Kansas and Iowa, with Oklahoma appearing to be the hardest hit. The most significant tornado rolled through Cole, Oklahoma, killing two people, a local official told CNN. At least four confirmed tornadoes moved across the state and knocked out power for about 20,000 homes and businesses. The severe storm threat is expected to shift east today to include eastern Texas, northwestern Louisiana, southeastern Oklahoma, southeastern Missouri and much of Arkansas.
2. Ukraine
Ukraine has received more Western hardware, including French armored vehicles, US Patriot missile defense systems, and a highly effective system from Germany for combatting cruise missiles. Denmark and the Netherlands have also jointly agreed to "acquire, refurbish and donate" 14 Leopard tanks for Ukraine, as Western allies increase efforts to bolster Kyiv's military ammunition amid dwindling supplies. Leopard 2 tanks are seen as a vital, modern military vehicle that would strengthen Kyiv's forces and help Ukraine quickly. This comes as the US pledged an additional $325 million security assistance package to Ukraine on Wednesday. "Russia could end its war today," Secretary of State Antony Blinken said after announcing the aid. "Until Russia does, the United States and our allies and partners will stand united with Ukraine for as long as it takes."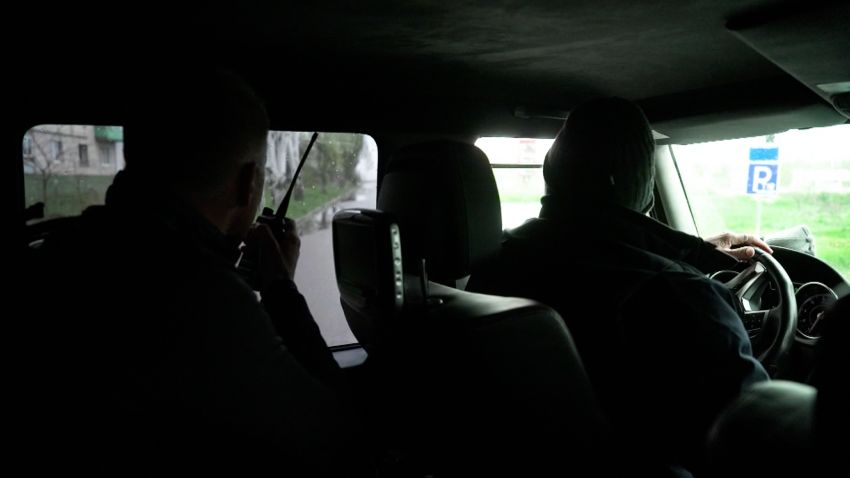 See the moment a missile narrowly misses CNN team in Ukraine
3. Abortion
The Supreme Court on Wednesday temporarily extended access to the abortion drug mifepristone, a move meant to give the justices more time to consider the issue. The deadline for the justices to weigh in on the case has been moved to Friday after Justice Samuel Alito previously said the court would rule by 11:59 p.m. ET on Wednesday. The case is the most important abortion-related dispute to reach the high court since it overturned Roe v. Wade last year, triggering conservative states across the country to either ban or severely restrict the procedure. How the dispute over medication abortion is ultimately resolved could make it more difficult for women to obtain the procedure, even in the states that still allow it.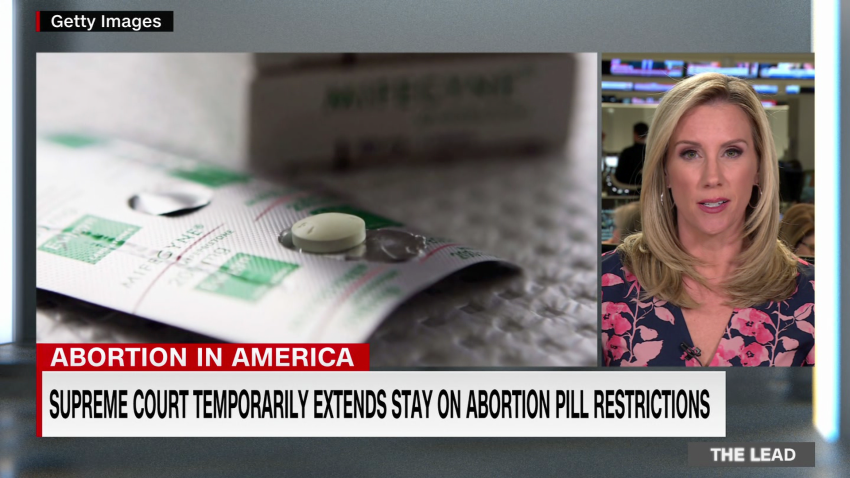 Supreme Court temporarily extends access to an abortion drug, sets Friday night deadline
4. Covid-19 boosters
The CDC has updated its recommendations on Covid-19 vaccines to allow another booster dose for people who are 65 and older or those who have weakened immune systems and "want the option of added protection." The move aligns with the FDA's actions this week to allow these groups to get additional booster doses ahead of its fall vaccination campaign. The CDC now recommends the updated vaccines for everyone 6 and older, even if they didn't finish the two-dose series of the original shots. However, only about 17% of eligible Americans — fewer than 1 in 5 — have gotten a recommended booster dose. The FDA says it intends to make decisions about future vaccinations for most Americans in June.
5. Facebook
Facebook users who had an active account between May 2007 and December 2022 can now apply for a share of the company's $725 million settlement reached in a major data privacy scandal. Facebook's parent company, Meta, agreed last year to the amount to settle a long-standing class action lawsuit accusing it of allowing Cambridge Analytica and other third parties to access private user information and misleading users about its privacy practices. The claim form — which requires a few personal details and information about a user's Facebook account — can be filled out online or printed and submitted by mail. The form takes only a few minutes to complete and must be submitted by August 25 to be included as part of the settlement. It's not yet clear how much each settlement payment will be.
HAPPENING LATER
SpaceX readies for another attempt to launch Starship
SpaceX is gearing up for a second launch attempt today for Starship, the most powerful rocket ever built – and the vehicle that could one day return astronauts to the moon. This comes after SpaceX scrubbed its first launch on Monday due to a technical issue. The rocket, which is sitting on its launchpad in South Texas, could liftoff between 9:30 a.m. ET and 10:30 a.m. ET. You can watch a livestream of the launch attempt on SpaceX's website.
Elon Musk wants to get to Mars with this behemoth rocket
BREAKFAST BROWSE
The things the TSA has found in carry-ons
Take a look at some of the prohibited objects the TSA is spotlighting on its Twitter feed during #ProhibitedItemsWeek.
You can now buy Kendall Roy's 'Succession' penthouse
The extravagant penthouse featured as the home of Jeremy Strong's character in HBO's "Succession" is for sale at $29 million. (HBO, like CNN, is a unit of Warner Bros. Discovery.)
Polestar's new SUV has no back window
This SUV by Polestar — the electric vehicle brand spun off from Volvo — has ditched the traditional back window and rearview mirror.
Exoneree featured in Netflix show launches campaign for Congress
Francisco "Franky" Carrillo, who spent two decades behind bars and was featured in the Netflix series "The Innocence Files," is launching a congressional campaign.
Runner disqualified from race after using a car on the course
A Scottish ultramarathon runner has been disqualified from a 50-mile race after accepting a ride in a car for a section of the course.
IN MEMORIAM
K-pop star Moon Bin, a member of the boy band Astro, has died, his music label said Thursday. He was 25. Social media was filled with condolences as fans expressed their shock at the celebrity's death. Moon Bin debuted with Astro in 2016. The other members of the group are Jinjin, MJ, Cha Eun-woo and Yoon San-ha.
TODAY'S NUMBER
$2.4 billion
That's how much the Boy Scouts of America will pay to compensate thousands of sexual abuse victims after emerging from bankruptcy Wednesday, the organization announced. The money will be paid out from a Victims Compensation Trust that was established by the court during its bankruptcy reorganization.
TODAY'S QUOTE
"People see the gas lines and they think they should fill up."
– Patrick De Haan, head of petroleum analysis for GasBuddy, which tracks gas prices and station closings, after panic buying caused widespread station closures in South Florida this week. More than half of the gas stations in the Miami-Fort Lauderdale area were without gasoline Wednesday after flooding from last week's massive storm caused a wave of panic buying by drivers topping off their tanks.
TODAY'S WEATHER
Check your local forecast here>>>
AND FINALLY
This bakery sells out in 2 hours every weekend
Learn the key ingredient behind a bakery in Rhode Island that sells out shortly after opening its doors. (Click here to view)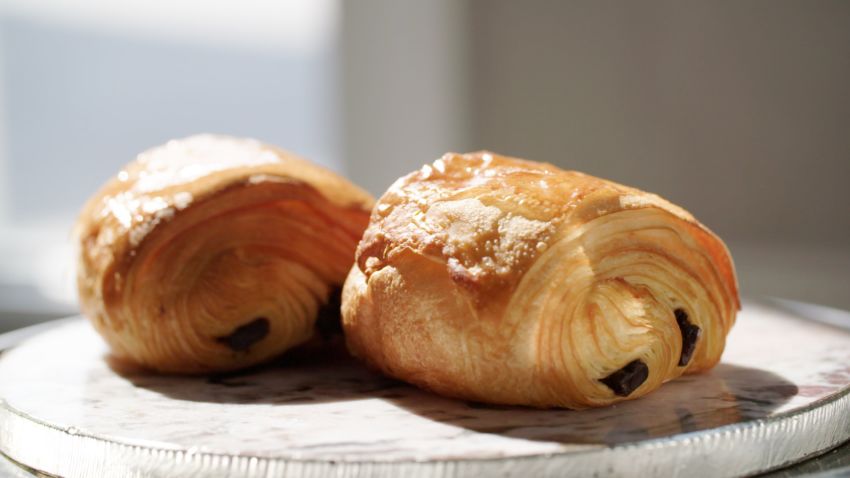 The bakery that sells out in 2 hours every weekend