Matt Fitzpatrick conquered reigning champion Jordan Spieth in a playoff to seal an emotional RBC Heritage victory at Hilton Head on Sunday.
With the duo unable to be separated at 17-under par after an enthralling final day battle, the Englishman broke the deadlock in stunning fashion on the third playoff hole, punching his approach shot to within inches of the cup before tapping home for birdie to clinch his second PGA Tour title.
His first had come after a similarly close-fought final round at the US Open in Brookline last year. There had been a late scare then when his last tee shot found the bunker, and the 28-year-old's heart rate will have been just as high when both of Spieth's putts for birdie across the first two playoff holes looked destined to settle in the cup.
Yet once again, Fitzpatrick endured, weathering the storm to become only the second Englishman to win the tournament after Nick Faldo in 1984.
Victory jumps him to a career-high world No. 8 and seals him $3.6 million in prize money from a $20 million purse, elevated by the tournament's status as a designated event on the PGA Tour.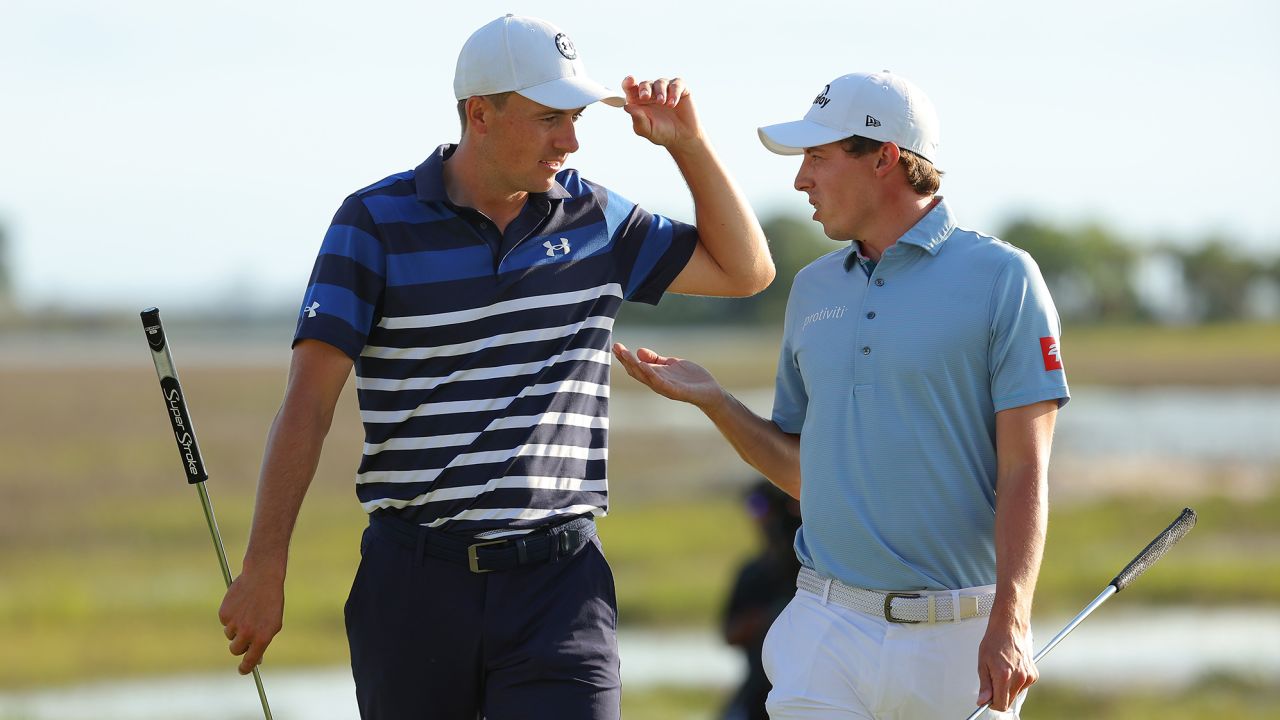 It also marks a win at a course with a special significance to Fitzpatrick. Though born and bred in Sheffield, family holidays spent at Hilton Head Island meant a win at Harbor Town Golf Links was a bucket list item for the Englishman.
"I think I can retire now," Fitzpatrick joked to reporters.
"This one is the one that I've always wanted to win. [Of] any golf tournament – other than the majors, of course – there isn't a higher one on my list than to win this one, and that's the truth.
"My family can tell you that, and my friends can tell you the same thing. This place is just a special place for me, and it means the world to have won it."
Matt Fitzpatrick's perfect day? Tuna & Augusta
Unfazed
Having taken a one-shot lead into the final round, Fitzpatrick exchanged the lead multiple times with Spieth, seeking to defend his title after a playoff victory over Patrick Cantlay a year ago. Cantlay again impressed but came up narrowly short, finishing one stroke adrift of the score needed to join the leading duo in the playoff.
Spieth was roared on by the South Carolina crowd as he and Fitzpatrick replayed the 17th and 18th holes, with chants of 'U-S-A' audible at multiple points during the playoff. The Dallas-born world No. 9 could be seen gesturing to fans for quiet, but Fitzpatrick was unfazed, a magnificent approach leaving his American rival needing to make a birdie from close to 40 feet at the 18th to prolong the contest.
"When you're the underdog or the person that everyone is not rooting for, it's obviously a little bit sweeter when you do win, there's no doubt about that," Fitzpatrick said.
"Obviously the U-S-A and the Spieth chants were louder, but I definitely had support out here, and I felt that because of my connection here."
Spieth's effort rolled wide to compound another agonizing runner-up finish, his 18th on the PGA Tour since his first year as a pro in 2013 and four more than any other player during the same period, according to the PGA Tour.
The two-time major champion had looked set to become a 14-time PGA Tour winner on both the first two playoff holes, only for his first birdie putt to lip out and his second to pull up inches short.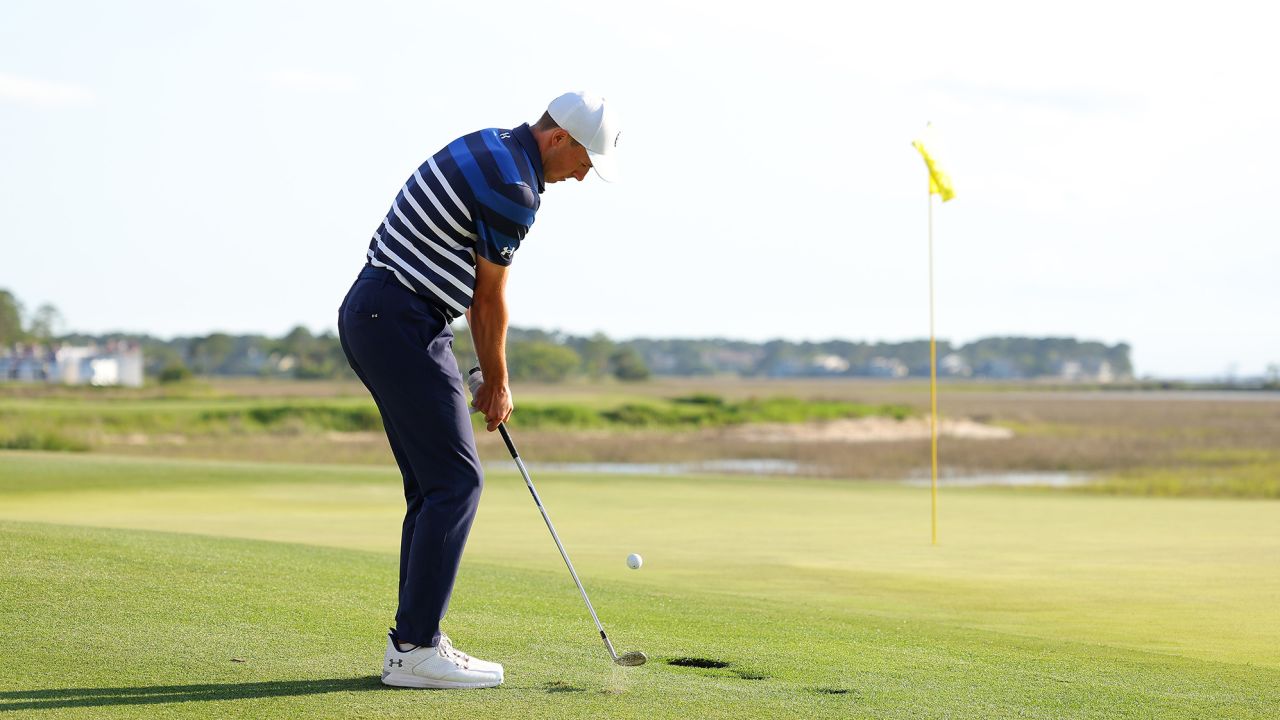 Spieth, who arrived in South Carolina off the back of an impressive tied-fourth showing at The Masters last week, had lifted his putter in celebration as his first effort had rolled towards the hole.
His disbelief remained even after Fitzpatrick's victory was sealed.
"I think if I hit the same putt 10 times, it goes in eight times. It should go left at the very end there on the grain. It just wasn't meant to be," Spieth told reporters.
"Someone was going to make a birdie. It wasn't going to be a bogey to lose that playoff the way that we were both playing today … He [Fitzpatrick] just snuck in and played some tremendous golf."