The footage quickly spread on social media, as these things often do. Tiger Woods gingerly walking towards his caddie after an approach shot, seven cautious steps in the miserable Augusta rain which told us more about the "limitations" Woods says he faces than words ever could.
He didn't grimace – a single-minded champion like Woods wouldn't – but plenty watching the clip would have as they saw him struggling to walk. He was just about managing to play the game he had once dominated.
At this point, Woods was nine-over at The Masters, dropping shots at nearly every hole in the third round to leave him bottom of the leaderboard. He had previously squeezed through the cut with a three-over overall score at the halfway mark.
This clearly wasn't the Woods of old, but it's been quite some time since we saw that powerful, athletic, all-conquering version of the 15-time major winner.
Many would have quit there and then. For Woods, who famously won the 2008 US Open with a fractured leg, that came the next day as organizers announced he had withdrawn before the resumption of the rain-hit third round.
Woods explained minutes later on Twitter that a foot injury (plantar fasciitis – a tissue inflammation that causes pain in the heel) was the cause of the discomfort we had seen.
His body weakened by multiple surgeries and injuries, the elements were against him. The cold and rain do not suit a man who needs an extensive warm-up routine to get his body to acquiesce to the demands of tournament golf.
Or, perhaps, the weather saved him from himself. "I hate to say this but yesterday (Saturday) at the end of this show I was just hoping that he wouldn't make the cut, that he'd just finish one outside," Sky Sports analyst Butch Harmon said.
"Not because I don't want to see Tiger Woods play, we always want to see Tiger Woods play, but you could just see he was in agony trying to get around there and it wasn't a surprise at all to be honest that he had to withdraw."
The schedule, too, became unkind for the former world No.1, and the undulating course was already a challenge for his right leg, held together by rods, screws, plates and pins after a serious car crash in 2021.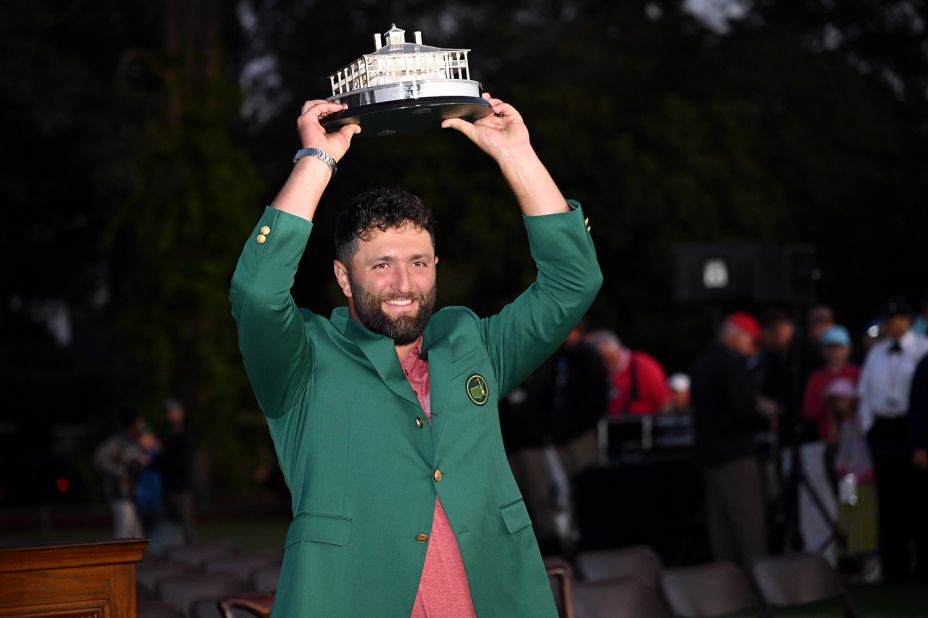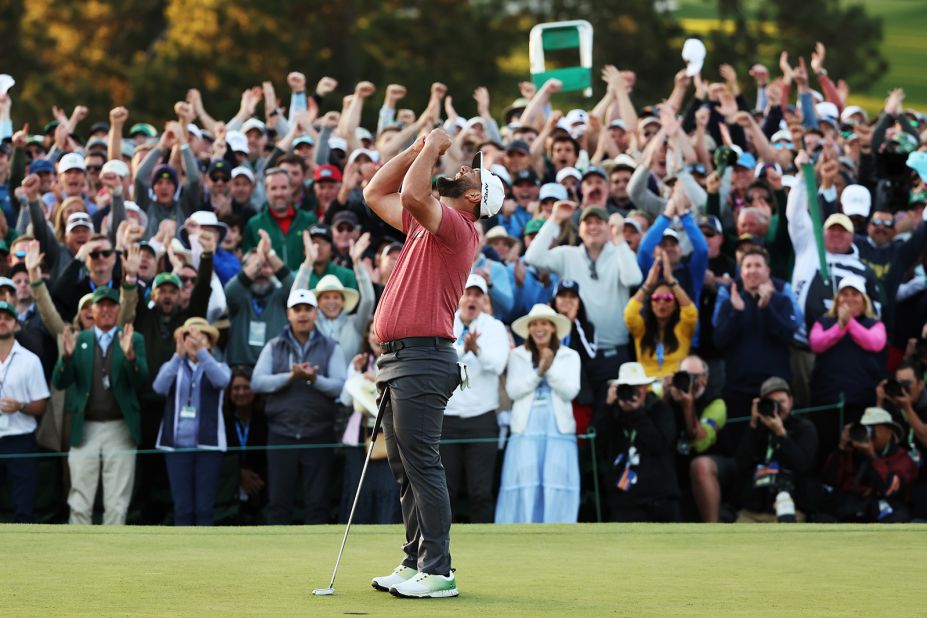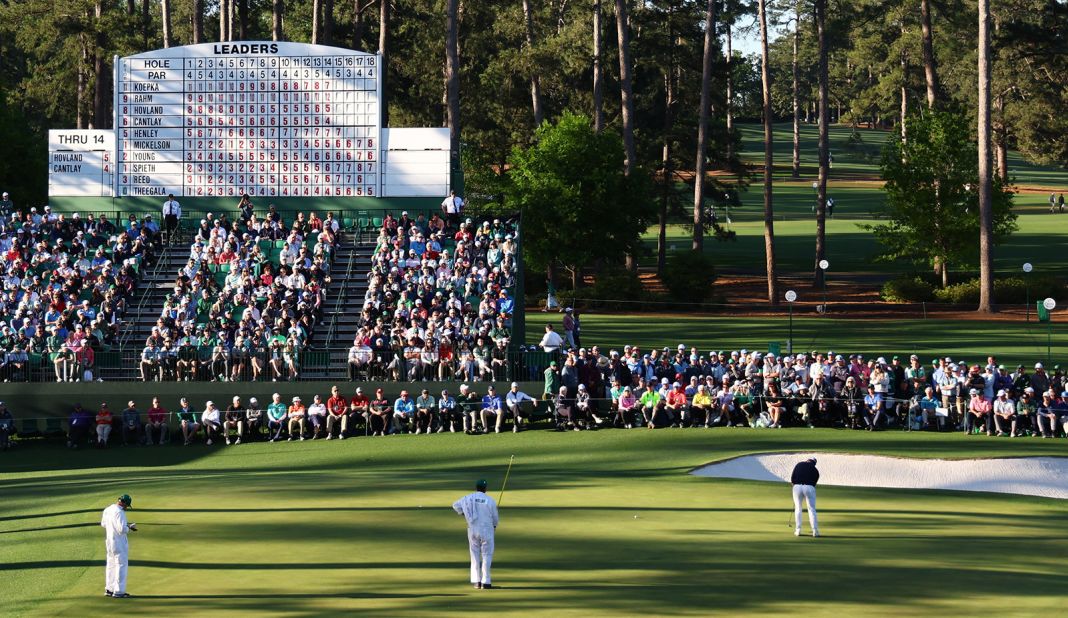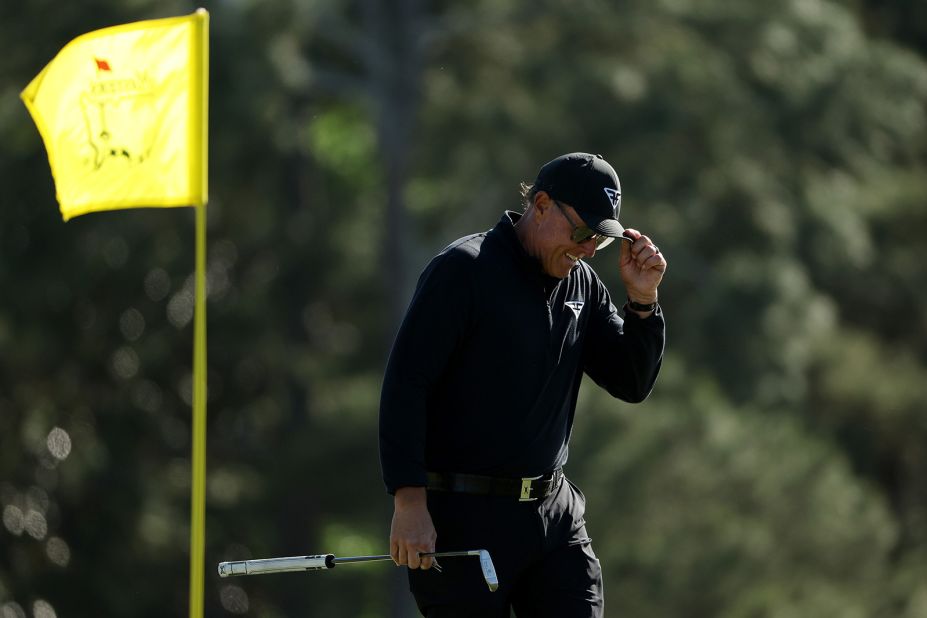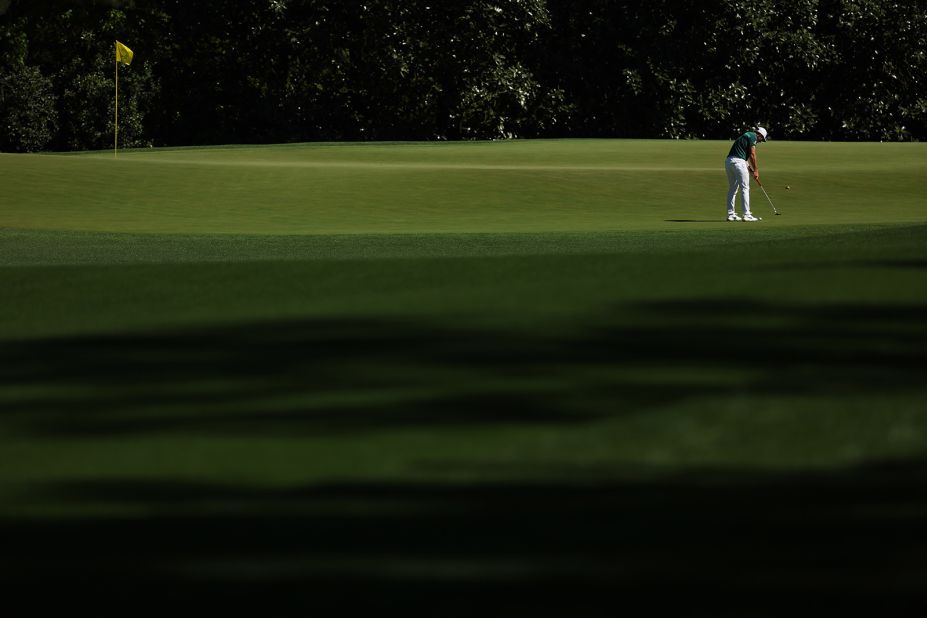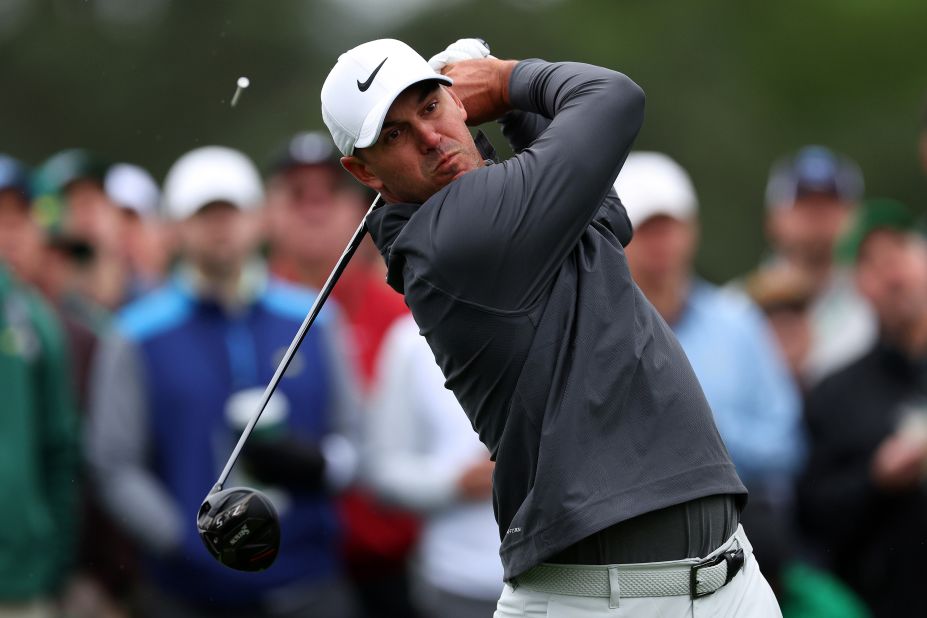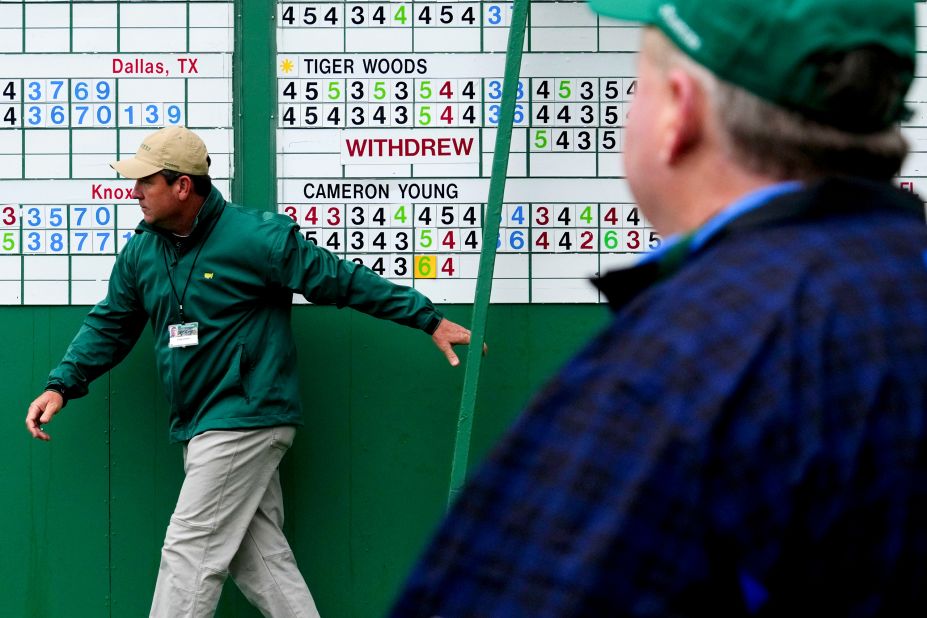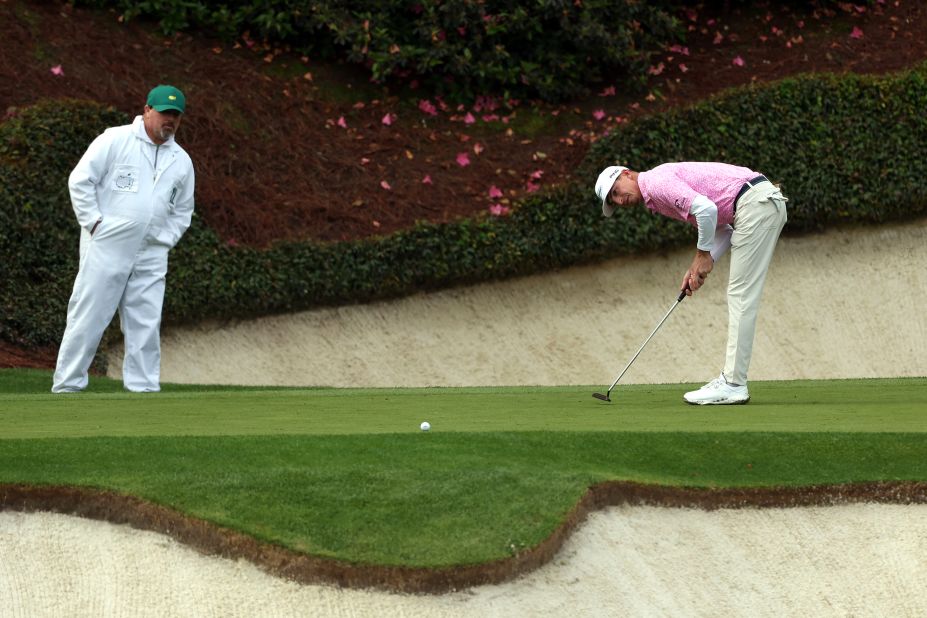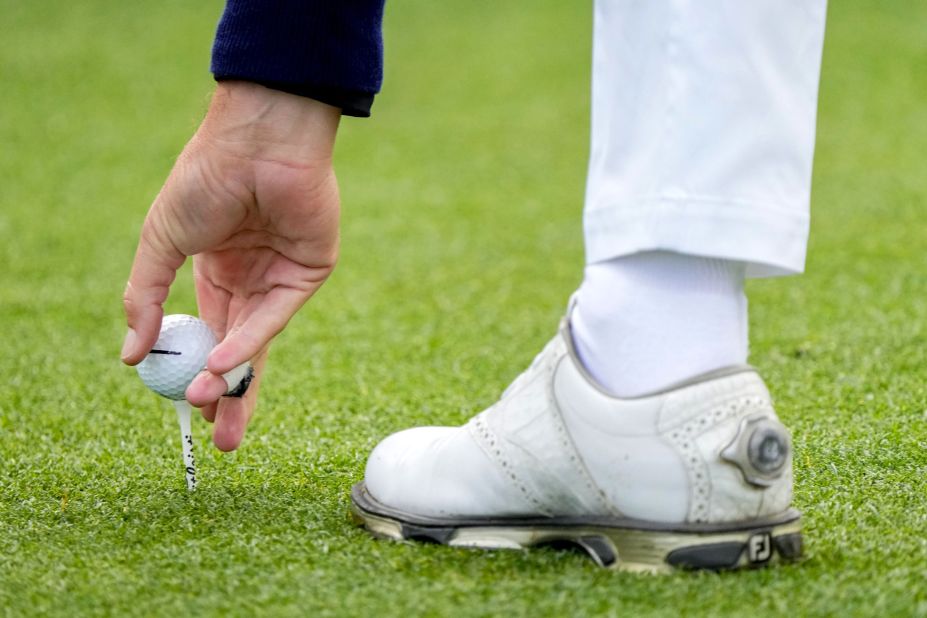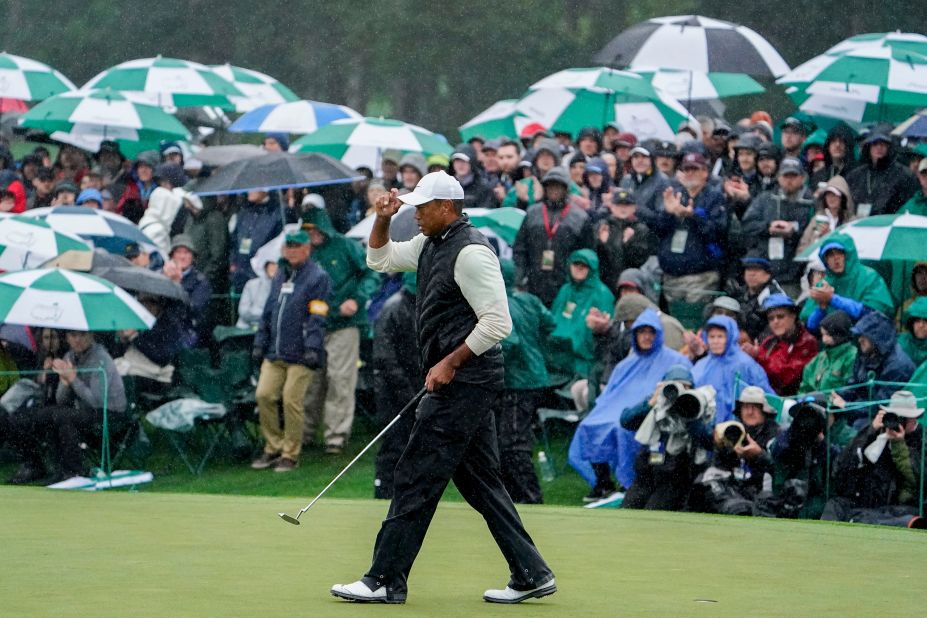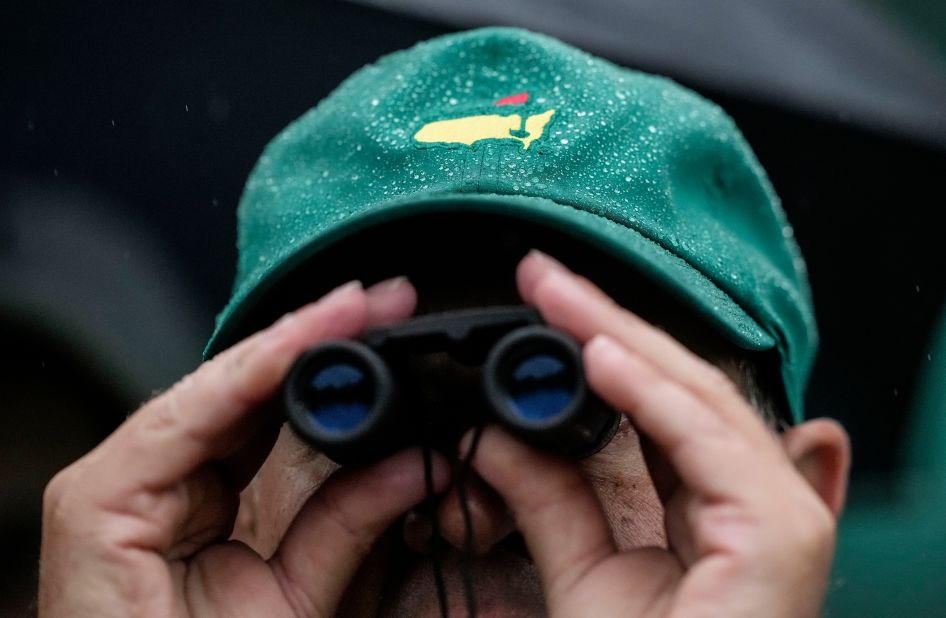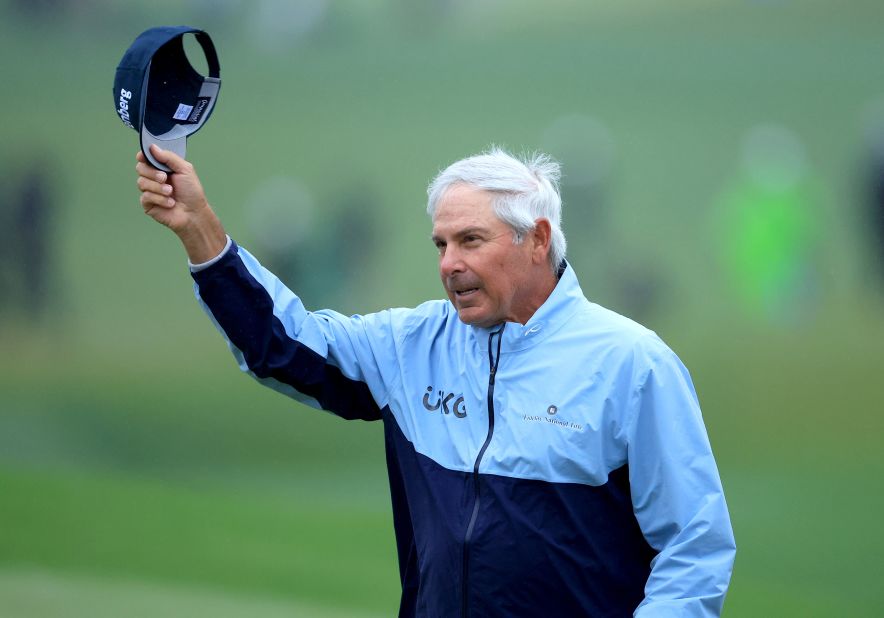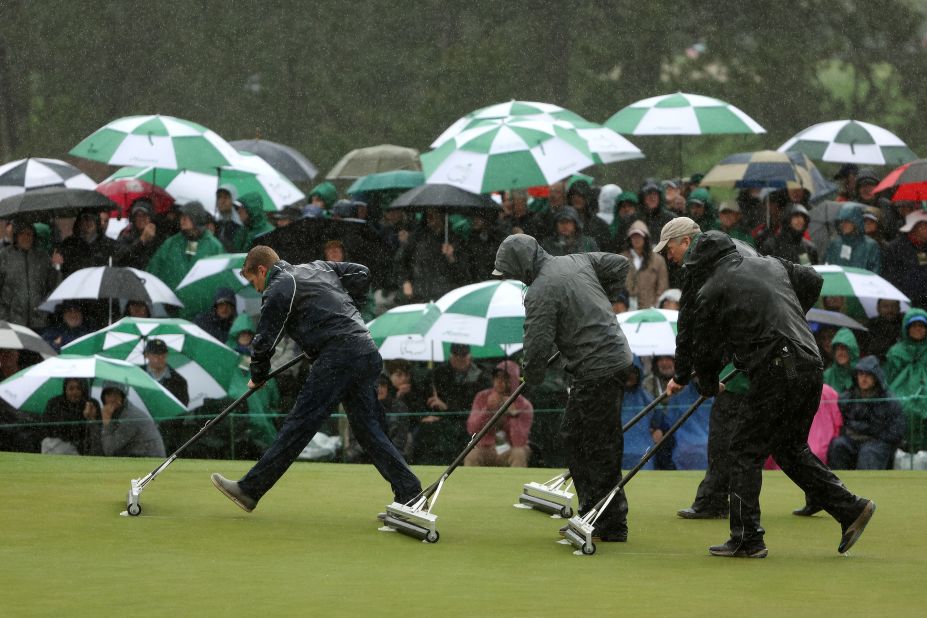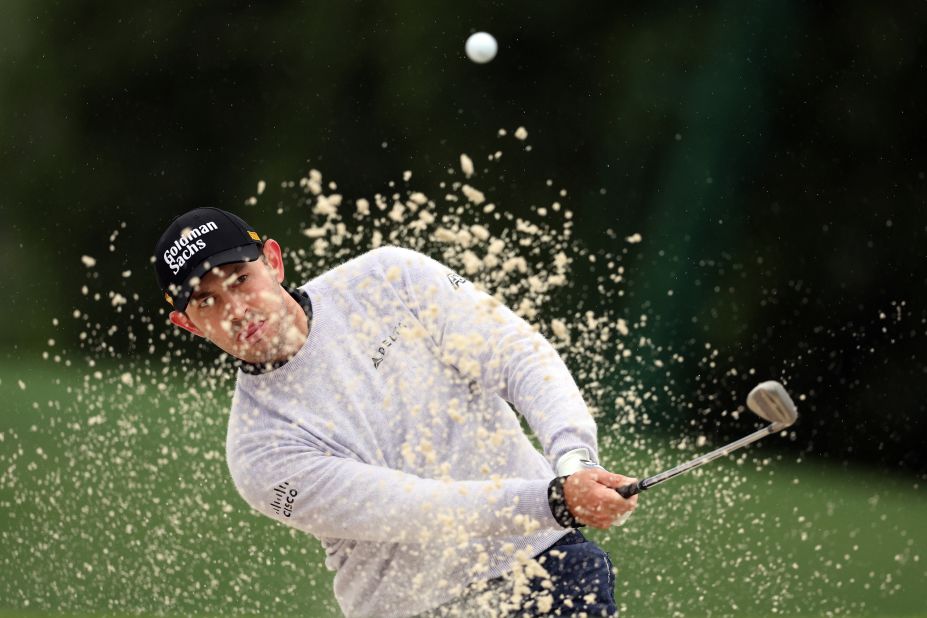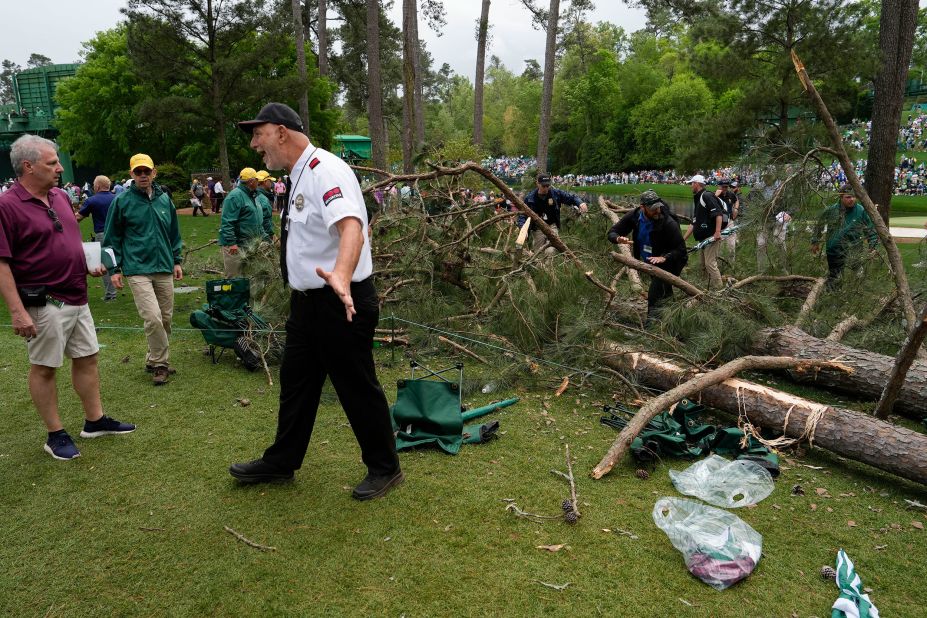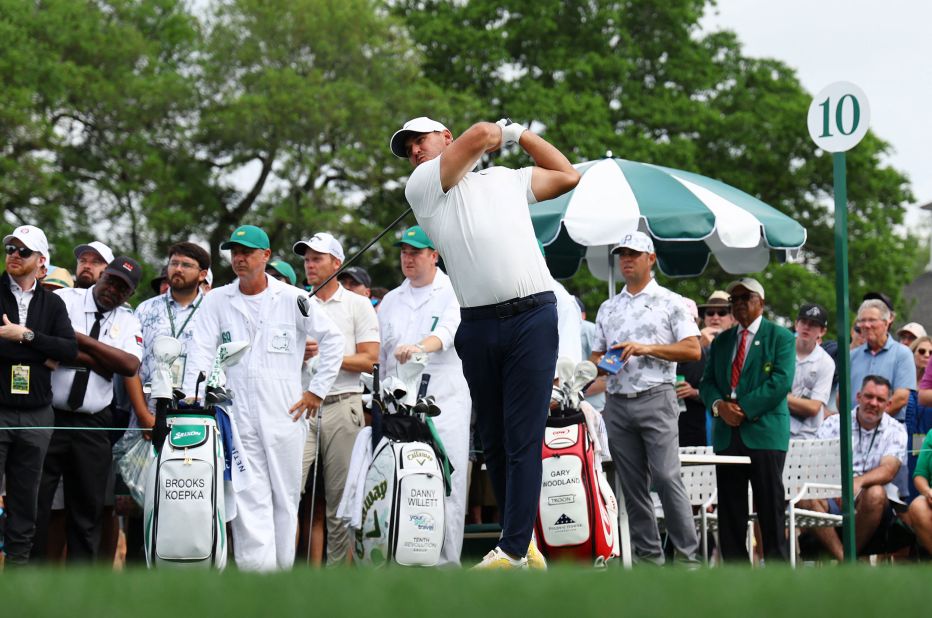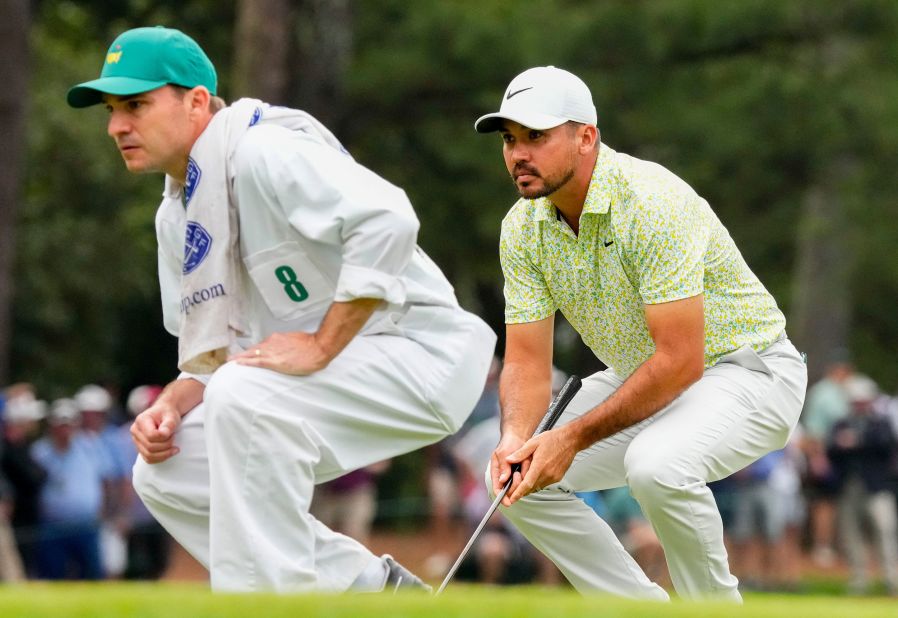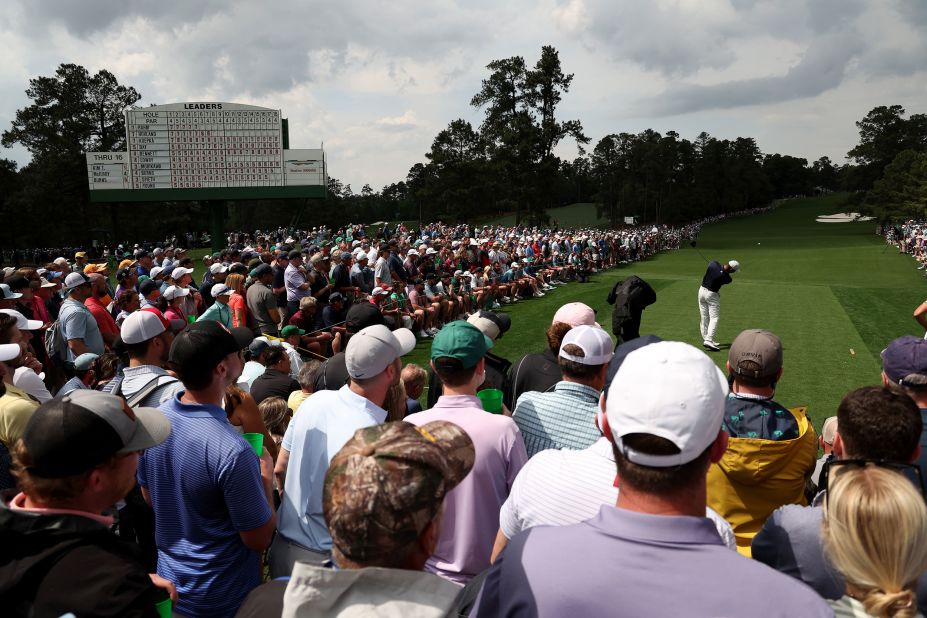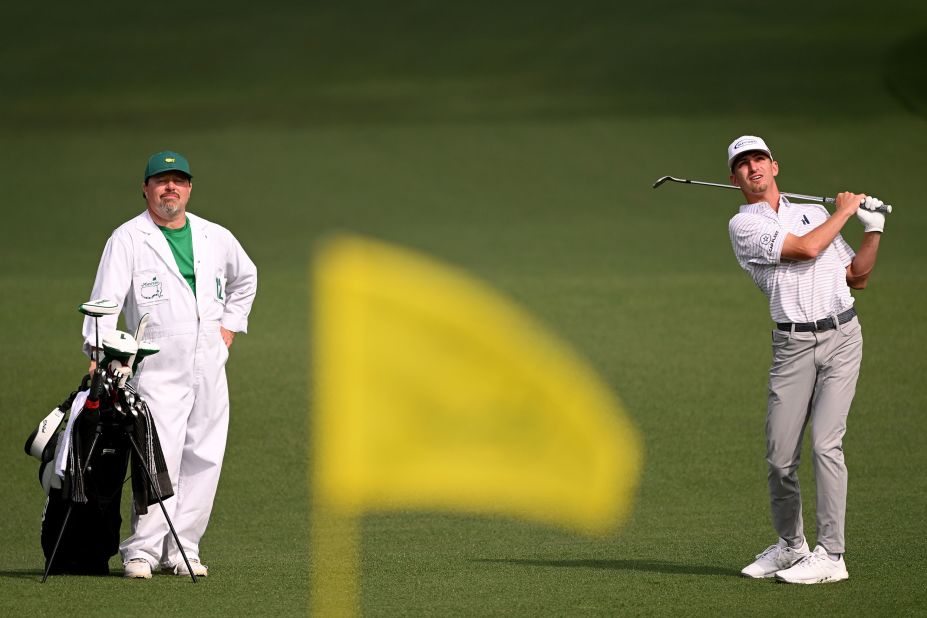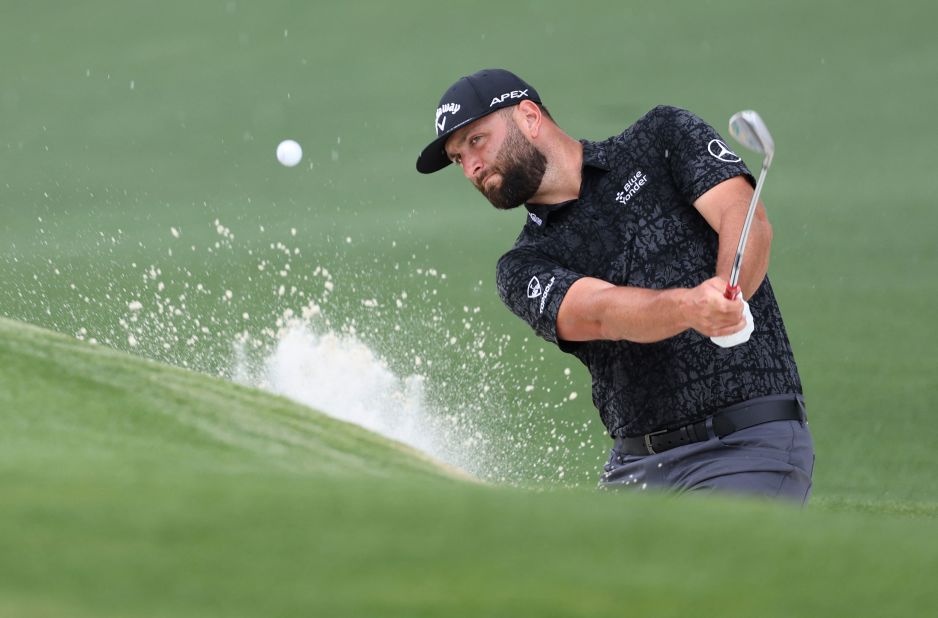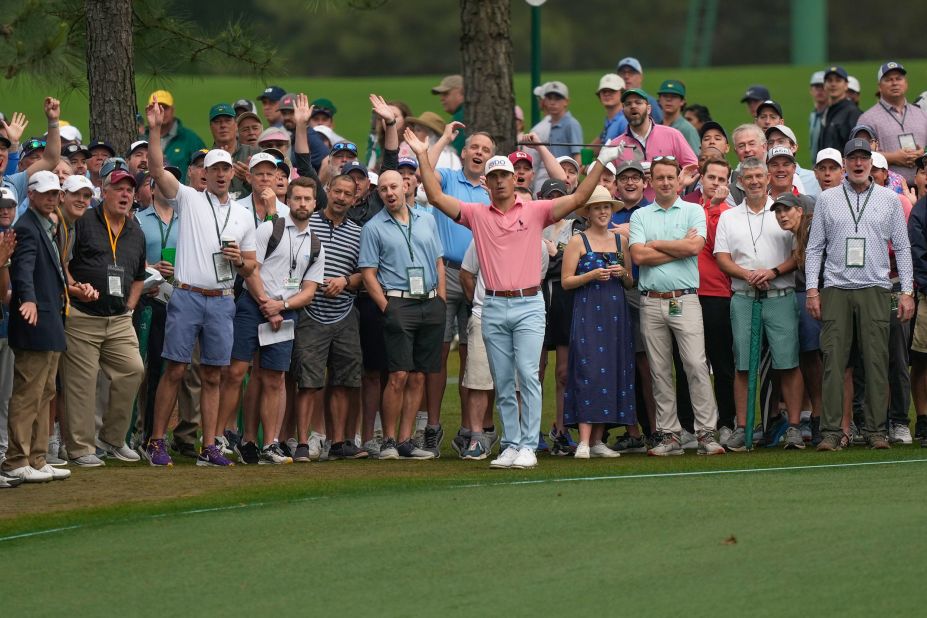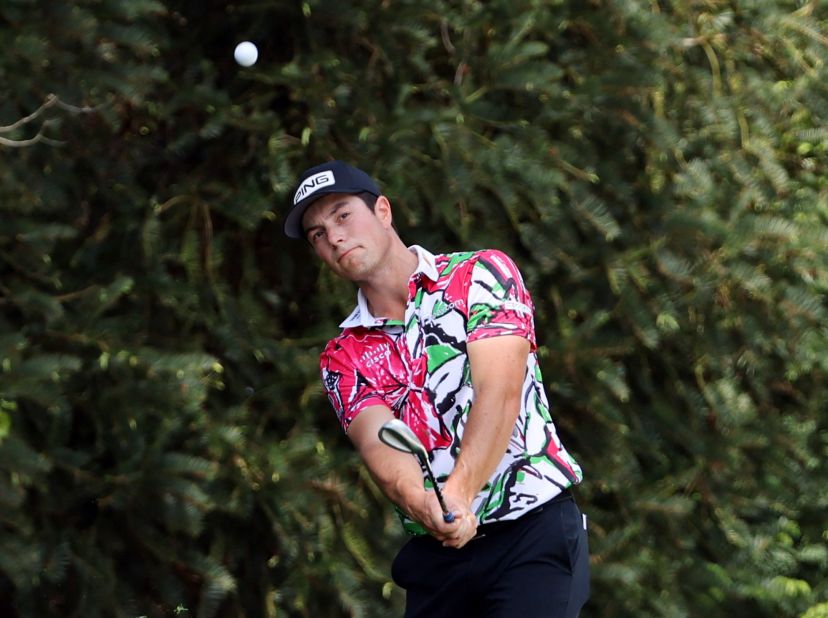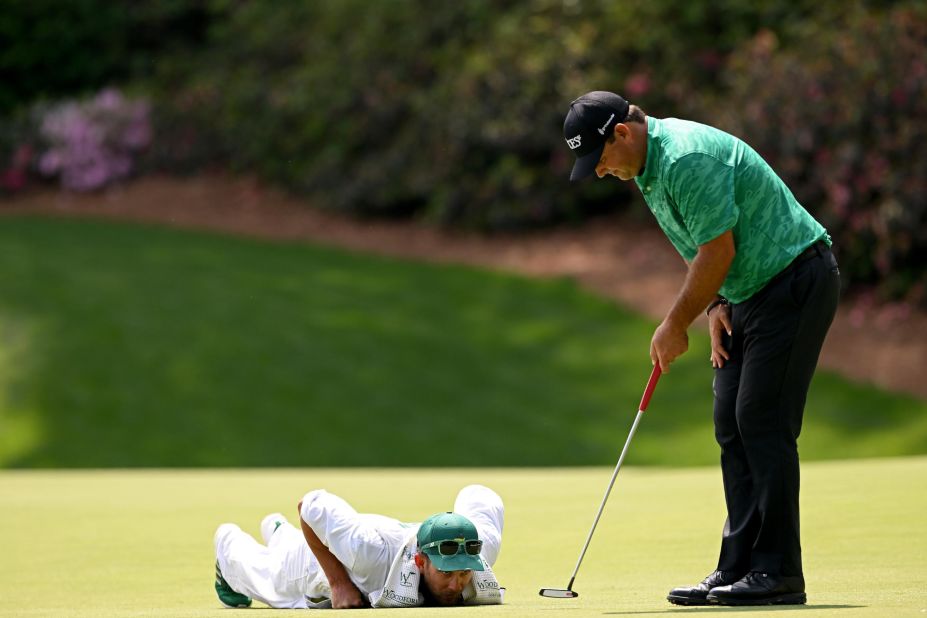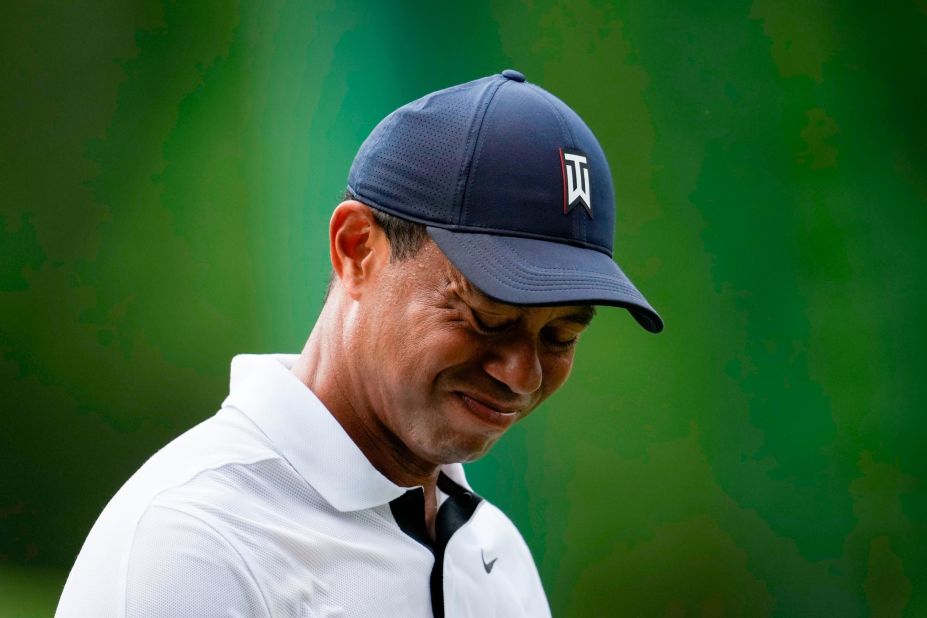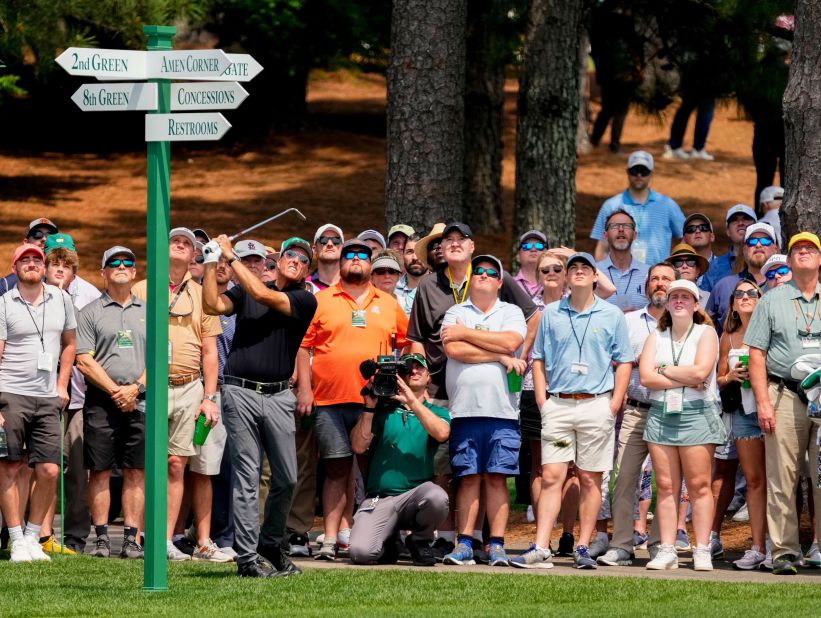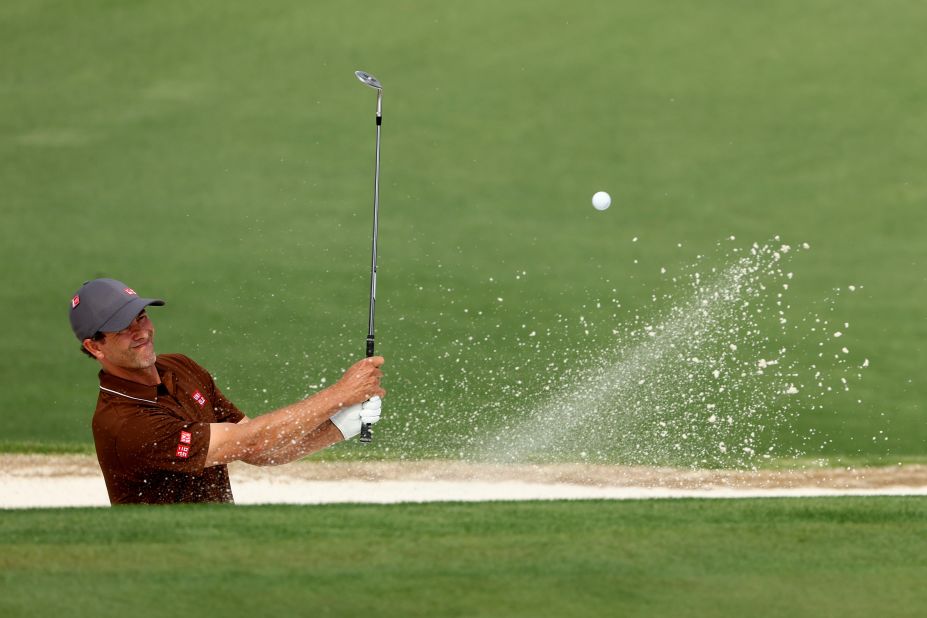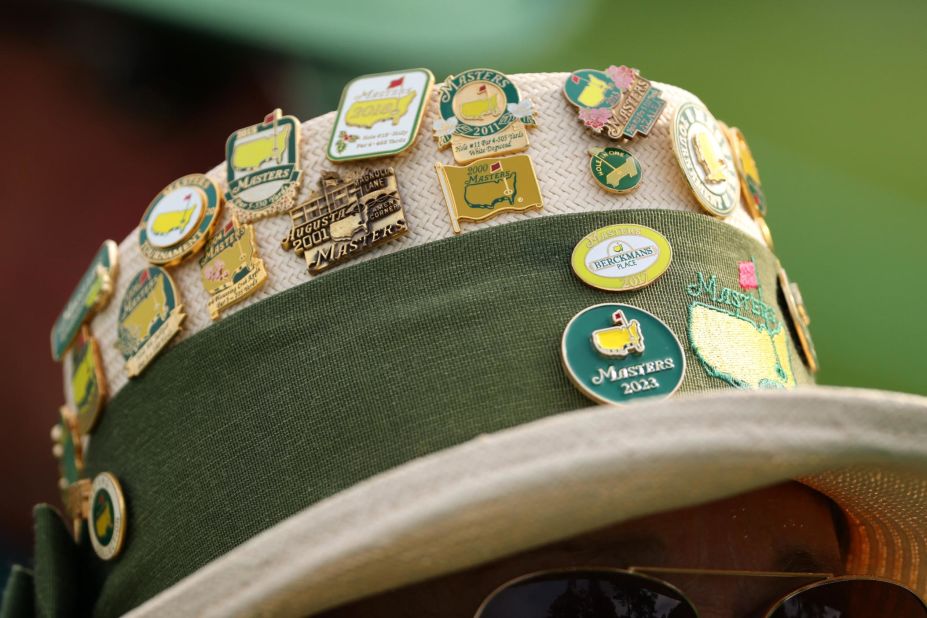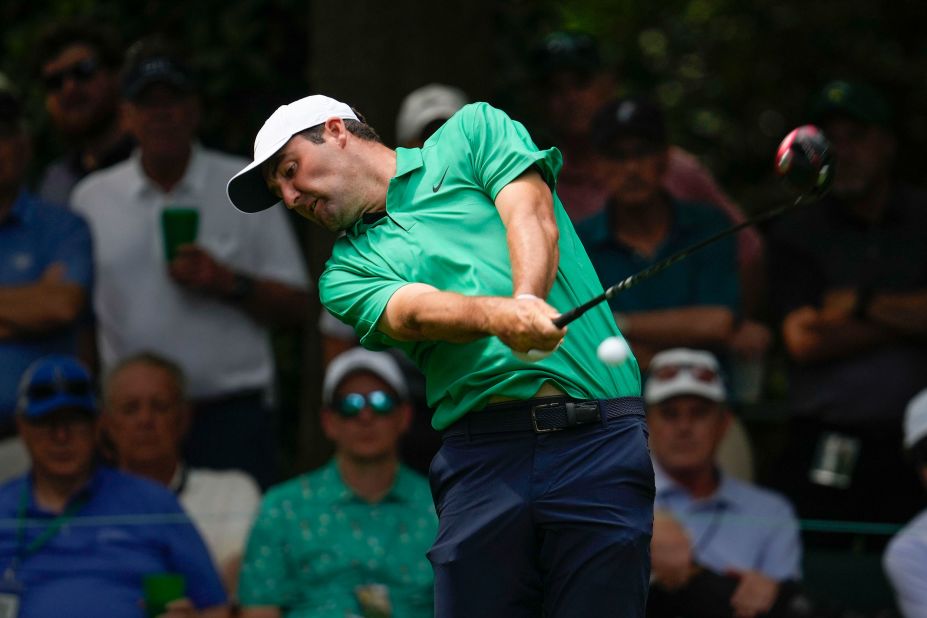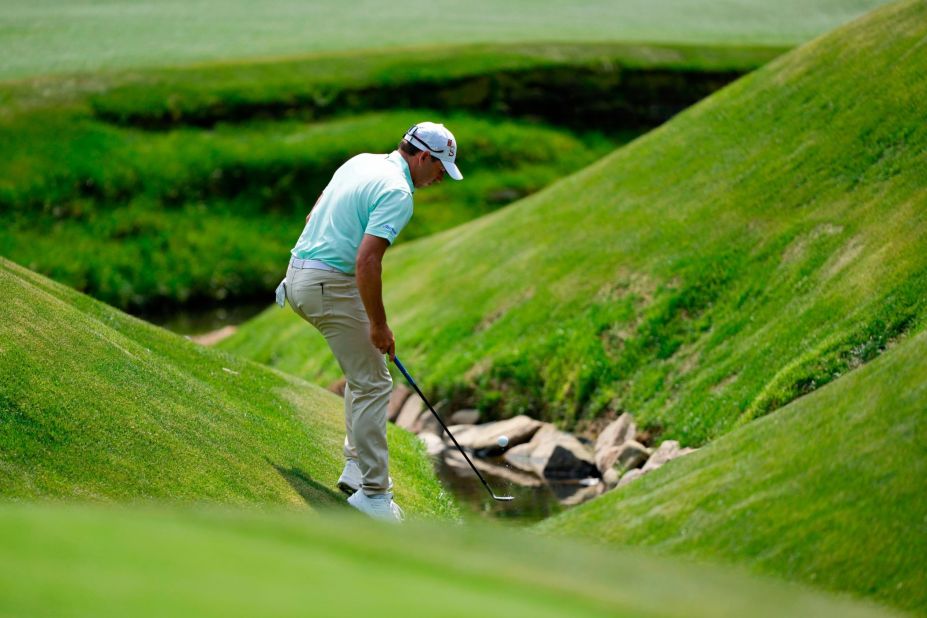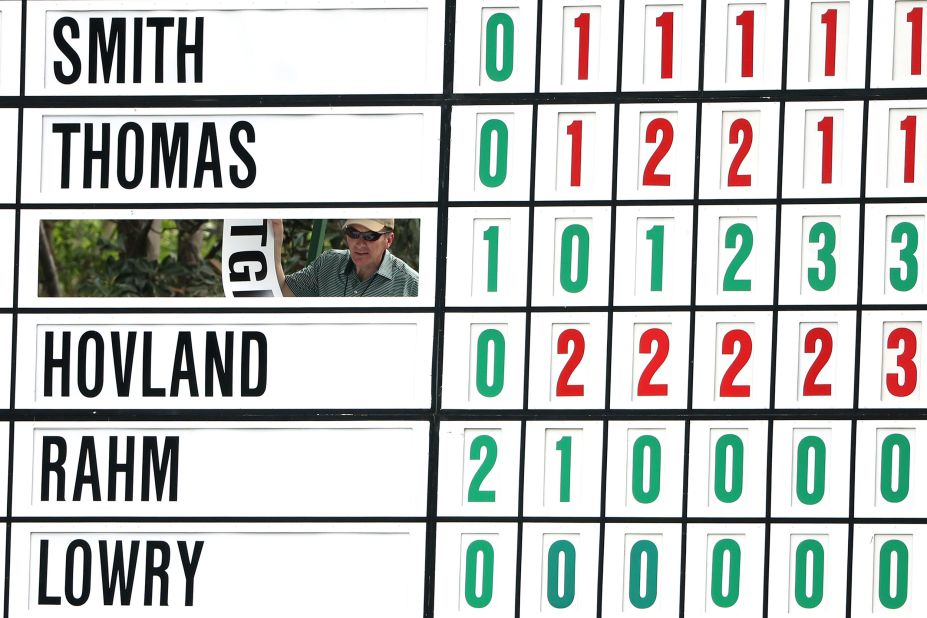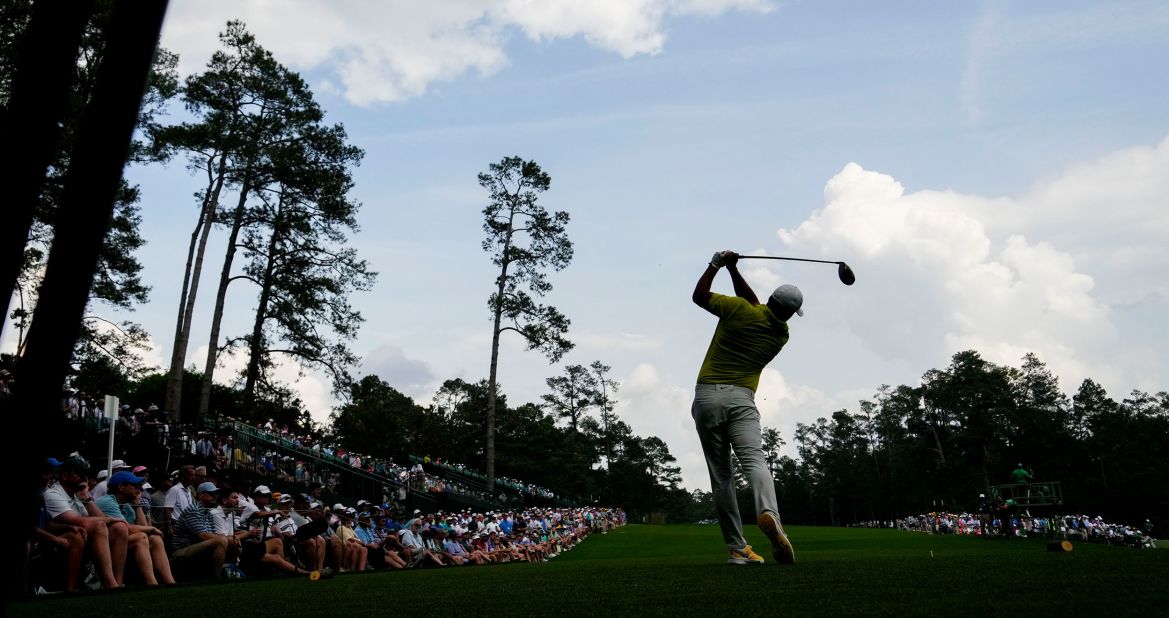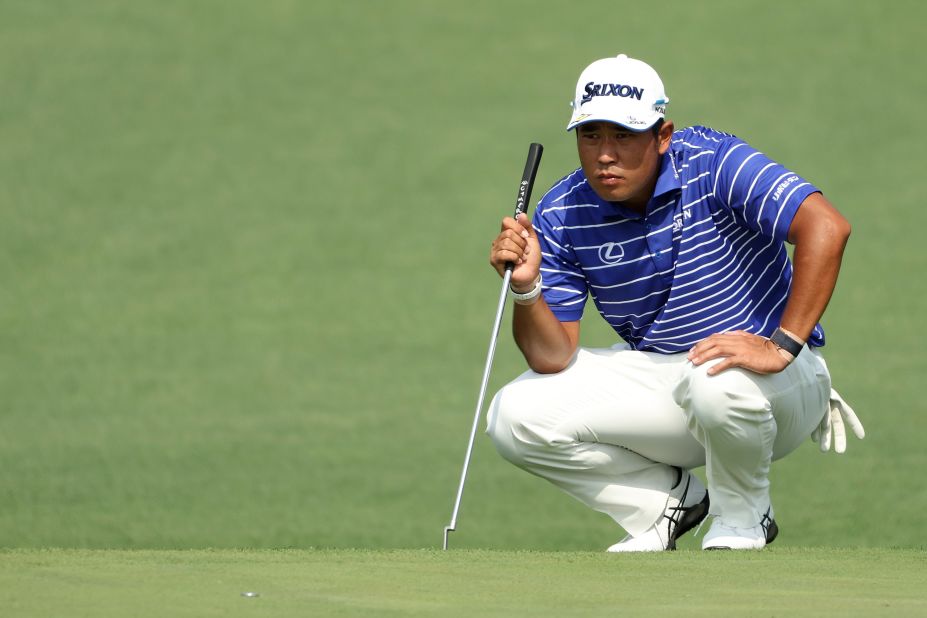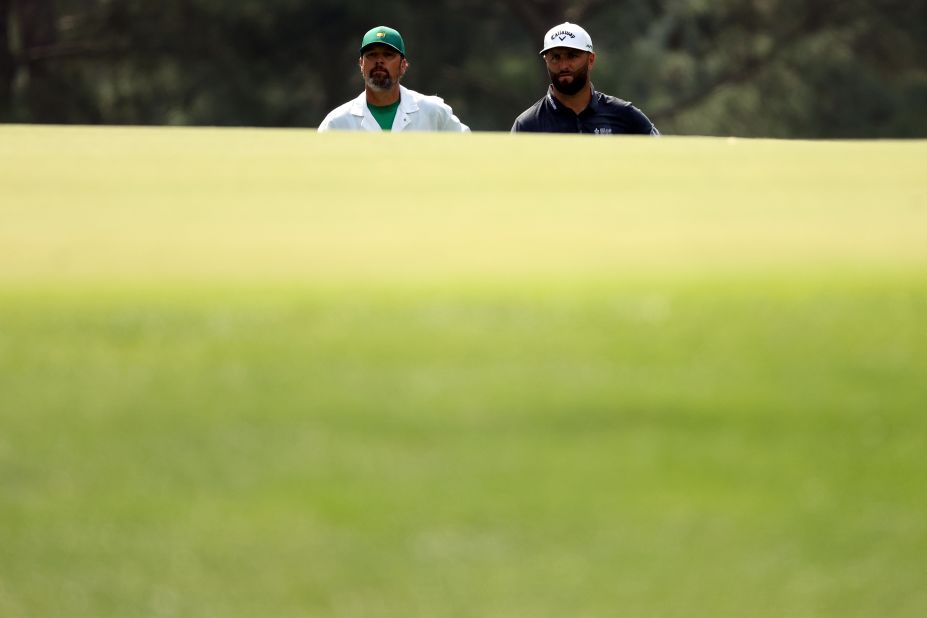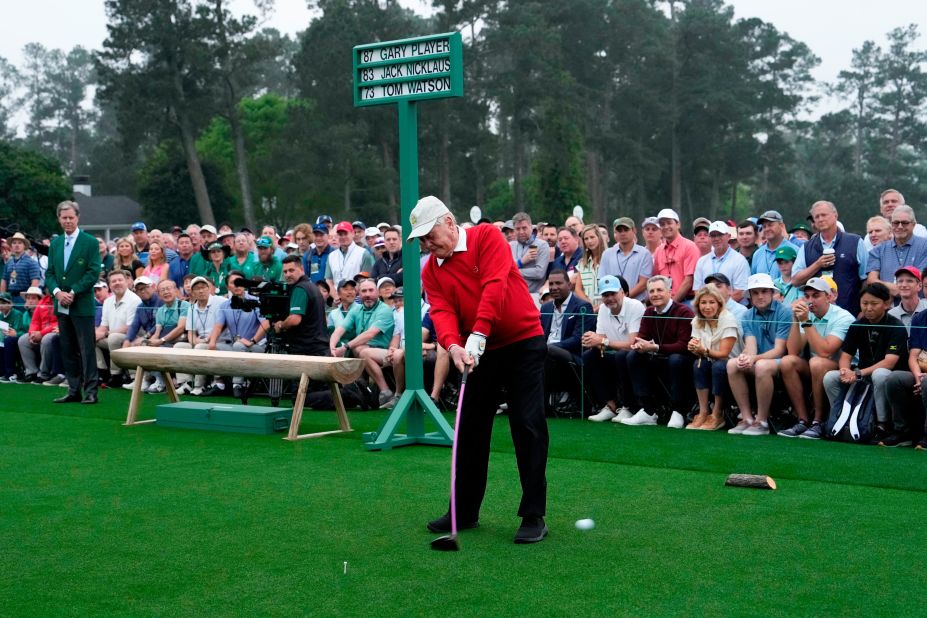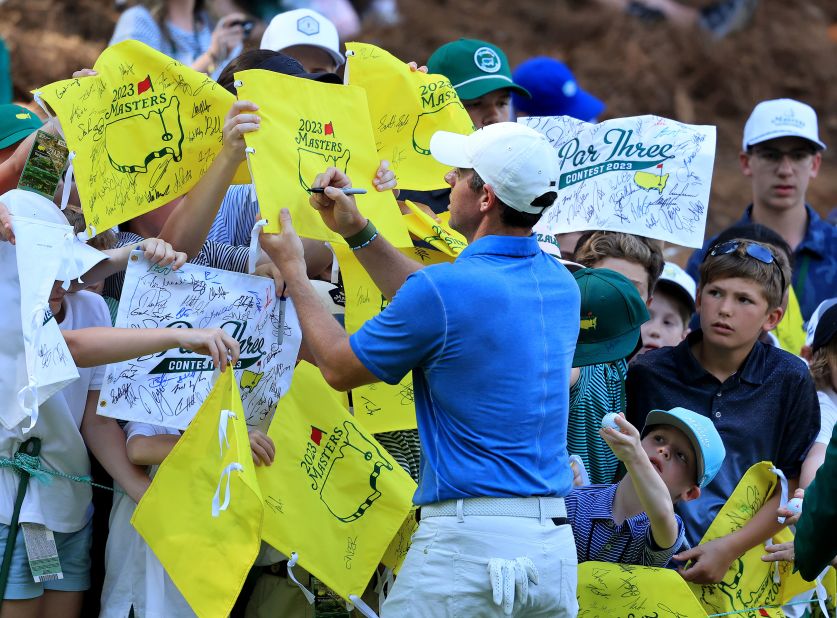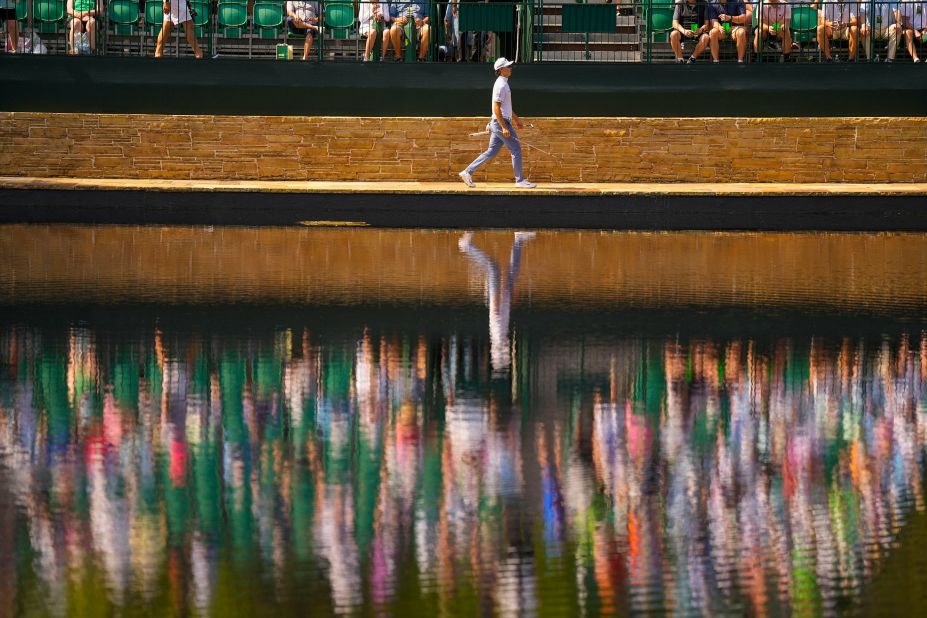 Masters 2023: The best pictures from Augusta
An early wake-up on Saturday to finish a second round, which had been suspended Friday because of the weather, before taking to the tee again later in the day to start the third round, was a physical test.
For Woods to play more than 18 holes in a day – which would have been the requirement on Sunday as organizers tried to complete a rain-hit tournament in the scheduled four days – seemed, at best, optimistic, even without injury.
He has played just one competitive tournament this season and told reporters in the build-up to The Masters that he doesn't play or practice much anymore.
In the end, he managed 14 holes on Saturday (seven in the second round; seven in the third) and his body could do no more.
Had Woods completed four rounds at Augusta, questions would still be asked about his future. He had suggested last week that this could be his final Masters appearance and admitted that he was in "constant" pain during the opening round on Thursday.
But now we wonder not only if Woods will ever again attempt to negotiate Augusta's hilly terrain, but also whether he will tee off at another major.
We know all about Woods' past: the 15 major titles, the 82 PGA Tour wins, the millions earned, the skill, the determination, the affairs he admitted to before the world's media, the multiple back injuries, the surgeries, the redemptive 2019 Masters win, and the career-threatening car crash. Woods has gone from top of the world to rock bottom and back again.
But aged 47, the future is uncertain. He is no longer the best golfer around. He is no longer one of the best. The truth is, it's unclear how good he now is or how good he still could be.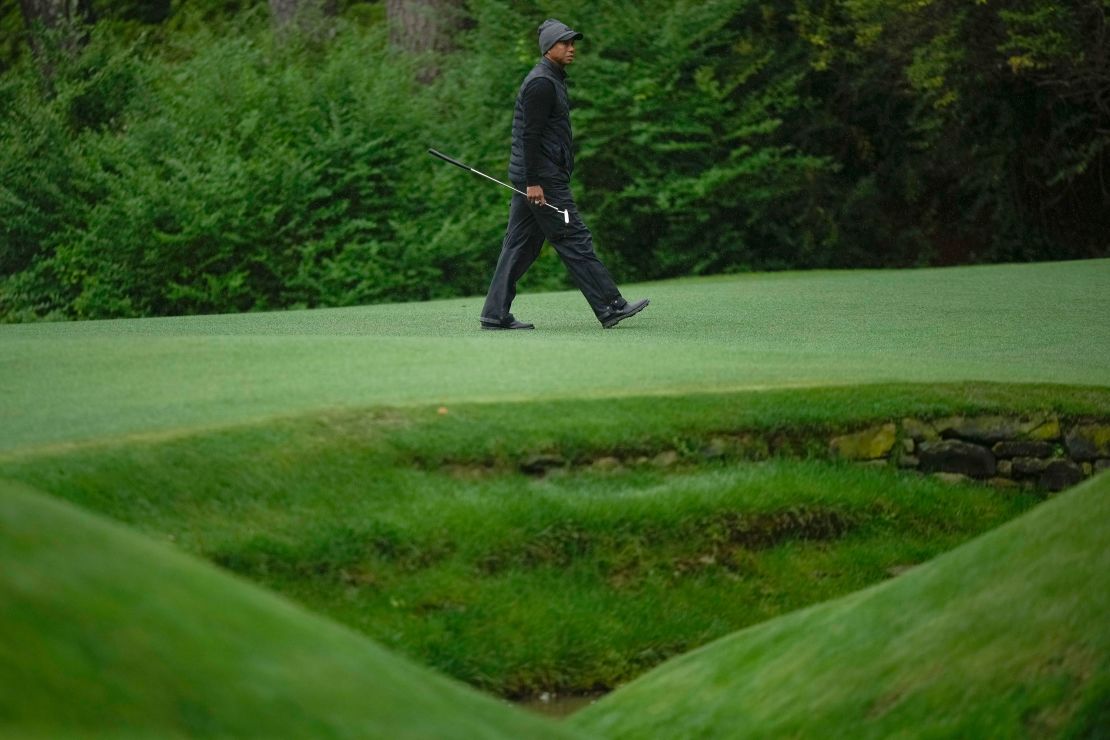 Woods spoke of completing four rounds at Augusta National last year as a "small victory," but also told reporters last week: "I just have to be cognizant of how much I can push it. It's been a tough, tough road. I don't know how many more (Masters) I have in me."
Will he continue to put his body through tournament golf just to be an also-ran? Can the greats ever become accustomed to being average? Not that Woods will ever just be a regular player, as the headlines his Masters withdrawal generated testify. Arguably, he's still the biggest draw in the game.
Harmon told Sky Sports that he thought Woods would play another major.
"If you look where The Open is this year [Royal Liverpool] it's fairly flat … US Open in LA – yes, the LA Country Club's got some hills and stuff. The difficulty here [Augusta National] is the walk, it's just such a tough walk for everybody and so I think it had to happen for his sake. Will we see him again? Gosh I hope so …
"Can he ever win another one? I would never say Tiger Woods can't do something because every time we think that, he proves us wrong – he did a few years ago right here at Augusta."