China said Sunday it was simulating precision attacks on key targets in Taiwan as the military drills it launched in response to the island president's meeting with the US House Speaker entered a second day.
The mock drills included "tactical maneuvers" by the Chinese navy, state media reported.
Multiple services had carried out "simulated joint precision strikes on key targets on Taiwan Island" and in the surrounding waters, CCTV reported.
It said the exercises, dubbed "Joint Sword," were being carried out under the supervision of the Eastern Theater Command of the People's Liberation Army (PLA).
Taiwan's defense ministry reported that, as of noon local time, it had detected a total of 58 PLA warplanes over the Taiwan Strait on Sunday, of which 31 crossed the median line and entered Taiwan's ADIZ, or air defense identification zone. It said it had also detected a total of nine PLA navy vessels.
China launched the exercises on Saturday, a day after Taiwan's President Tsai Ing-wen returned from a 10-day visit to Central America and the United States where she met US House Speaker Kevin McCarthy.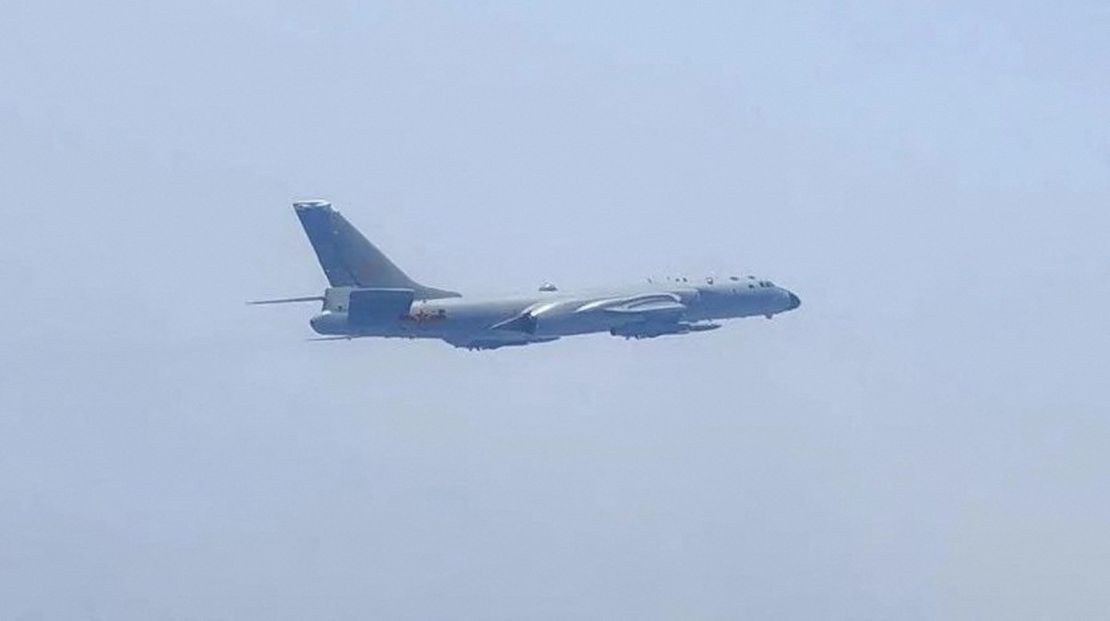 It described them as "a serious warning against the Taiwan separatist forces' collusion with external forces, and a necessary move to defend national sovereignty and territorial integrity."
Beijing had repeatedly warned against Tsai's meeting with McCarthy and had previously threatened to take "strong and resolute measures" if it went ahead.
China's ruling Communist Party claims the self-governing democracy of Taiwan as its territory despite never having ruled it, and has spent decades trying to isolate it diplomatically. It has not ruled out using force to take control of the island.
China reacted in a similar fashion when then US House Speaker Nancy Pelosi visited Taiwan in August, launching a series of military drills that surrounded the island and firing missiles over it.
Those drills were the first time China had fired missiles over the island, and many experts saw them as representing a major escalation of China's military intimidation against Taiwan.
China says Operation Joint Sword military drills will continue through Monday.
This story has been updated with new information