Before every swing, amateur golfer Sam Bennett glances down at the words inked on his left wrist.
"Don't wait to do something", the tattoo reads. They were the last words ever written by his father.
And on his Masters debut this week, the 23-year-old – a fifth-year senior at Texas A&M – has waited for nobody.
Bennett has dazzled at Augusta National, shooting a bogey-free, four-under 68 to end Thursday level with defending champion Scottie Scheffler in sixth. Paired with Scheffler for Friday's second round, the Texan surged away from the world No. 1 and most of the field, repeating his opening round score to jump to eight-under.
A second consecutive birdie at the 14th hole lifted him to solo second, a position just two amateurs have ever previously reached at the major. Given a rousing reception as he left the 18th green, he returned to the clubhouse just four shots adrift of leader Brooks Koepka.
"That was incredible," Bennett, the 2022 US Amateur champion, told Sky Sports. "I think a lot of people didn't think I was gonna be able to back it up but I went out there with the same game plan.
"This is right where I wanna be. I love pressure, I love nerves, I try to use them to my advantage … I know it's The Masters, it's a bigger stage but I've played in front of a lot of people and love playing when a lot's on the line.
"What do they say, 'Anything can happen on the weekend out here?' I like where I stand."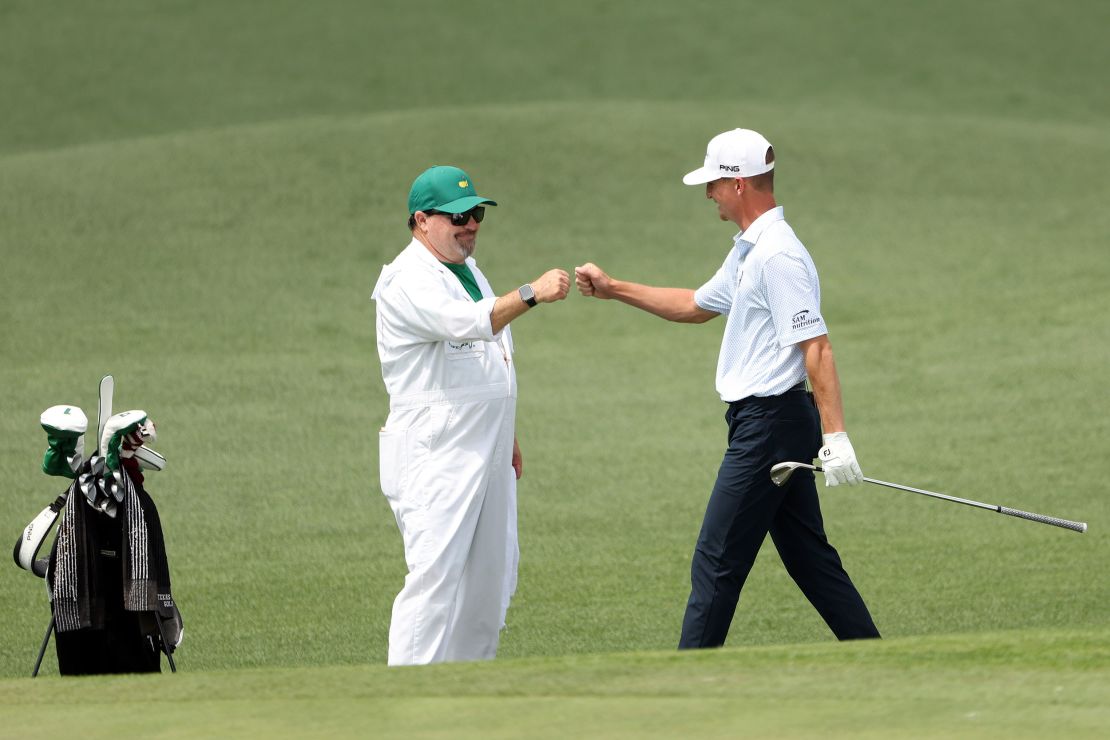 His eight-under 136 marks the second-lowest score ever posted by an amateur at The Masters, just one shy of Ken Venturi's nine-under 135 effort in 1956, according to the PGA Tour.
But could he pull off what would surely be the biggest shock in recent golfing history and clinch the green jacket?
"I think I can," Bennett continued.
"We'll see. I'm playing really well and I think I've got what it takes to win. I love hitting shots in front of people and making putts when it matters, so I think I have a good chance."
'I know he's watching from above'
Bennett's father Mark died in June 2021 after an eight-year battle with Alzheimer's disease, according to an interview with Golf Channel ahead of the tournament.
The words – inscribed exactly as written – represent the final piece of advice his father gave him.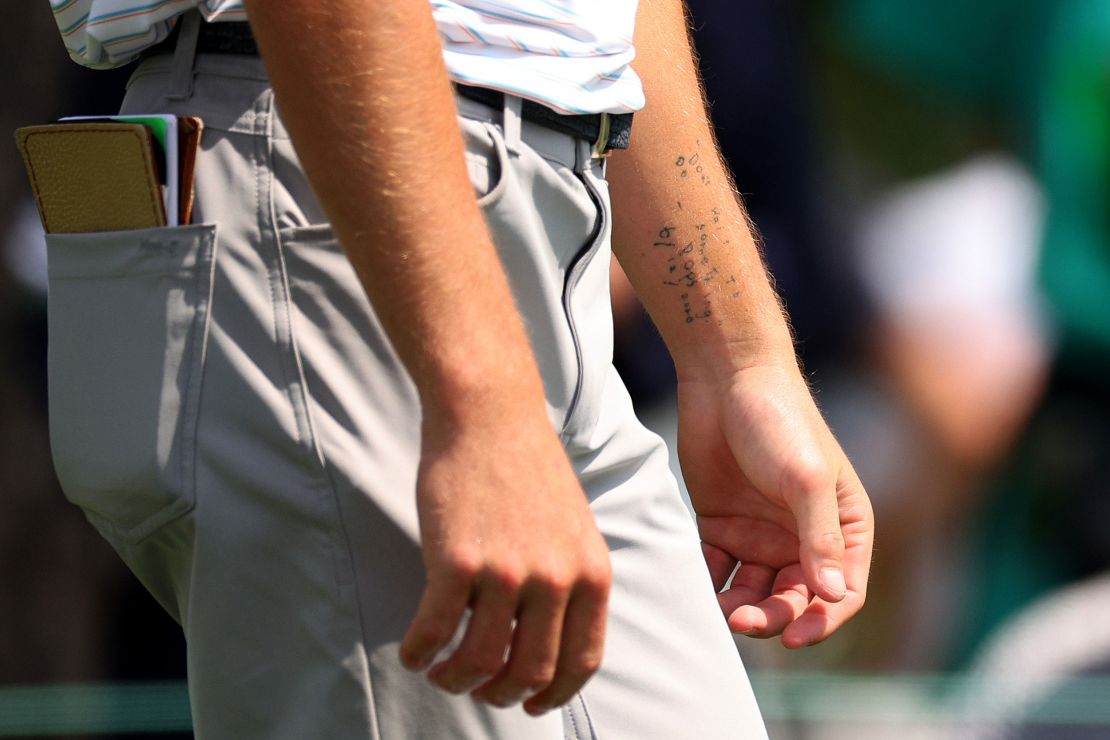 "He wrote it out, it took him like 15 minutes to write it, it was probably the hardest thing he's had to do in his handwriting," Bennett told the PGA Tour at the Valero Texas Open earlier in April.
"It means the world to me, he was the reason I started playing golf, why I wanted to be good – to impress him.
"It's like a new pre-shot routine I do now, right before I'm about to hit it I'll look at it and I'm like, 'don't wait t