The swirl of unprecedented political, legal and historical implications ignited by the indictment of Donald Trump reached a fever pitch Tuesday with the former president arrested and pleading not guilty in Manhattan.
The Manhattan district attorney's office has been investigating Trump in connection with his alleged role in a hush money payment scheme and cover-up involving adult film star Stormy Daniels that dates to the 2016 presidential election.
The indictment by a New York grand jury was unsealed on Tuesday, providing the public and Trump's legal team with details about the charges against him for the first time.
Here's what we know about Trump's indictment so far.
What's in the indictment?
The investigation by the Manhattan district attorney's office began when Trump was still in the White House and relates to a $130,000 payment made by Trump's then-personal attorney Michael Cohen to Daniels in late October 2016, days before the presidential election, to silence her from going public about an alleged affair with Trump a decade earlier. Trump has denied the affair.
Prosecutors on Tuesday alleged Trump was a part of an illegal conspiracy to undermine the integrity of the 2016 election. They allege he was part of an unlawful plan to suppress negative information, including the $130,000 payment.
The reason he committed the crime of falsifying business records was in part to "promote his candidacy," prosecutors alleged.
Trump is not charged with criminal conspiracy.
Each criminal charge Trump is facing relates to a specific entry among the business records of the Trump Organization, according to the indictment. Prosecutors accuse Trump of repeatedly causing false entries in the business records.
You can read the full indictment and statement of facts here.
How has Trump responded?
Trump and his allies have torn into District Attorney Alvin Bragg, a Democrat, and the grand jury's decision, blasting it as "Political Persecution and Election Interference at the highest level in history."
Trump did not speak to the media either before or after his arraignment, though he is expected to hold an event at Mar-a-Lago Tuesday evening that will give the 2024 Republican presidential hopeful a chance to respond to the charges. Media outlets were not allowed to broadcast the historic moment live, though five still photographers were allowed to photograph Trump in the courtroom before the hearing began.
In court, Trump's voice was measured. He walked in slowly, scanning the reporters in the courtroom, and looked at the judge when he was speaking.
The People of the State of New York against Donald J. Trump
The judge overseeing the case against Trump signed off on an order last week granting Bragg's request to publicly disclose the sealed grand jury indictment.
Atop the order is the case name: The People of the State of New York against Donald J. Trump.
Judge Juan Merchan wrote in the order that the disclosure would be "in the public interest and an appropriate exercise of this Court's discretion," according to the document.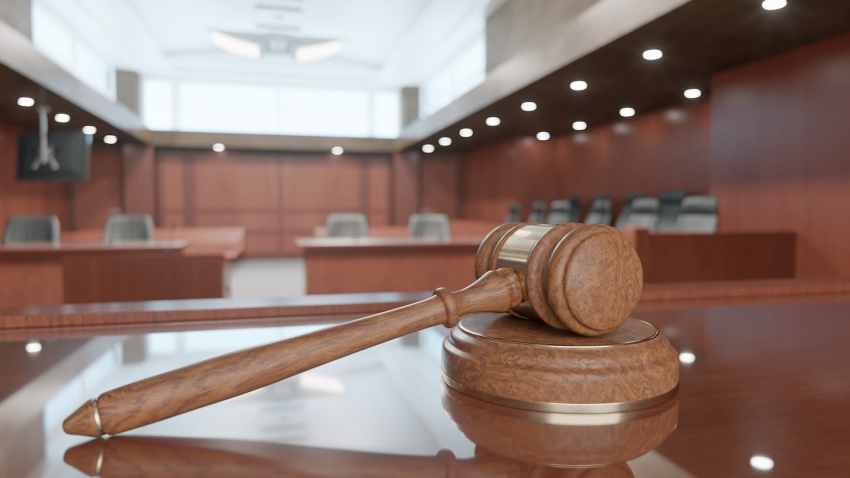 Fmr. prosecutor: Why it's difficult to send powerful people to prison
How did Trump respond to news of the indictment?
Trump was caught off guard by the grand jury's decision to indict him, according to a person who spoke directly with him. While the former president was bracing for an indictment, he began to believe news reports that a potential indictment was weeks – or more – away.
The former president has repeatedly denied wrongdoing in the matter and continued his attacks on Bragg and other Democrats following news of the indictment.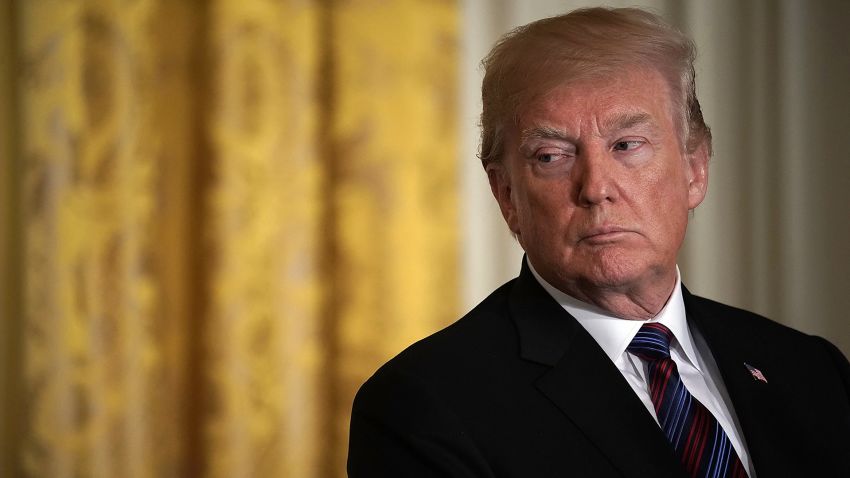 Listen to Trump's defiant message after being indicted
"I believe this Witch-Hunt will backfire massively on Joe Biden," the former president said in a statement Thursday. "The American people realize exactly what the Radical Left Democrats are doing here. Everyone can see it. So our Movement, and our Party – united and strong – will first defeat Alvin Bragg, and then we will defeat Joe Biden, and we are going to throw every last one of these Crooked Democrats out of office so we can MAKE AMERICA GREAT AGAIN!"
Trump's advisers and allies have expressed concern about the former president potentially being tried in Manhattan, pointing to the borough's predominately Democratic-voting population as a reason he will not get a fair trial.
"There is no way he gets a fair jury," one adviser said. "What are they going to say – have you ever heard of Donald Trump? Have you been living under a rock?"
When is Trump's next court appearance?
The next in-person hearing date for Trump's case in New York is set for December 4 as of now.
Is this a unique situation?
Yes. This is the first time in American history that a current or former president has faced criminal charges.
That alone makes it historic. But Trump is currently a few months into his third White House bid, and his criminal case jolts the 2024 presidential campaign into a new phase, as the former president has vowed to keep running in the face of criminal charges.
What does this mean for him politically?
That's one of many big questions here. So far, a number of congressional Republicans have rallied to Trump's defense, attacking Bragg on Twitter and accusing the district attorney of a political witch hunt.
"Outrageous," tweeted House Judiciary Chairman Jim Jordan of Ohio, one of the Republican committee chairmen who has demanded Bragg testify before Congress about the Trump investigation.
SE Cupp says 'no one should care' about GOP outrage over Trump indictment
Sen. Ted Cruz, a Texas Republican, called the indictment "completely unprecedented" and said it is "a catastrophic escalation in the weaponization of the justice system."
And as part of the response to the indictment, Trump and his team will be rolling out surrogates to hit Democrats, the investigation and Bragg across various forms of media as they work to shape the public narrative, according to sources close to Trump.
Can Trump still run for president even though he's been indicted?
Yes.
This story has been updated with additional developments and information.
CNN's Kara Scannell, John Miller, Jeremy Herb, Kristen Holmes, Tierney Sneed, Zachary Wolf, Holmes Lybrand, Hannah Rabinowitz, Lauren del Valle, Paula Reid and Alayna Treene contributed to this report.